Costa Rica Wedding Photographer Travels // My Adventures With The Rascal
Back in January 2017, my daughter Olivia (AKA 'The Rascal') and I embarked on an adventure of a lifetime when we jetted off to Costa Rica for a two week holiday. Here I share some of my tips for travelling in Costa Rica, some of my travel photos (of course) and why I think it's the perfect destination for an adventurous holiday with kids!
Why Costa Rica?
The short answer is, The Rascal picked it out of an atlas she has that gives a rundown of each and every country in the world (so really we could have literally ended up anywhere..!). Luckily for me, she fancied the look of the beautiful beaches and the cute monkeys on offer! Turns out Costa Rica is one of the safest countries to visit in the world (it's so safe they don't even have an army), has the most staggering array of wildlife to gawk at, and some of the most beautiful beaches in the world. I speak Spanish as I used to live in Spain, so it seemed to be the perfect destination.
I decided to plan our trip mostly around the Pacific coast – we'll return and do some of the slightly more adventurous inland mountainous stuff when Olivia is a bit older. Also, it was January, so we definitely wanted to fit in some hot and sunny beach time. So, our plan was to stay the first two nights at a hotel with a swimming pool, reachable from the airport but in a quiet hillside location with awesome views, before heading to the Peninsula de Nicoya for some beach time at Playa Pelada and then Playa Samara. We were then booked in to a hotel near Parque Nacional Manuel Antonio, a beautiful rainforested national park, for a bit of jungle adventure.
Travel Plans & Getting About
We flew from London with British Airways. The flights were super cheap really, at just £400 ish each. It was a ten and a half hour flight but I need not have worried about keeping Olivia entertained – the in-flight entertainment system and the novelty of plane food actually did the job pretty well! We landed in Costa Rica at San Jose (the capital) airport at around 5pm Costa Rica time (midnight for us!). We headed to pick up our hire car – the cutest little Suzuki Jimny 4×4 which was basic but fun! A 4×4 is pretty much essential in Costa Rica unless you're sticking to developed roads only (you might have a job!). One of our journeys along the Pacific Coast took us four and a half hours to go around 20km, with most of the route on a pot-holed dirt track and plenty of little rivers to cross. Some of the crossable rivers will be too deep to cross in the rainy summer season, but you can check locally that your route will be accessible before you set off. We'd hired a sat nav but it was totally unreliable and took us the wrong way (unnecessarily taking us up and down an entire mountain range!) on more than one occasion. Best to check on an actual old-fashioned map (or use Google maps whilst you have wifi) before you get going. Petrol was cheap, from memory, and apparently it's totally ok if you knock the number plates completely out of shape by getting stuck in a couple of rivers – you just sort of bend them back as best you can and no questions will be asked 😉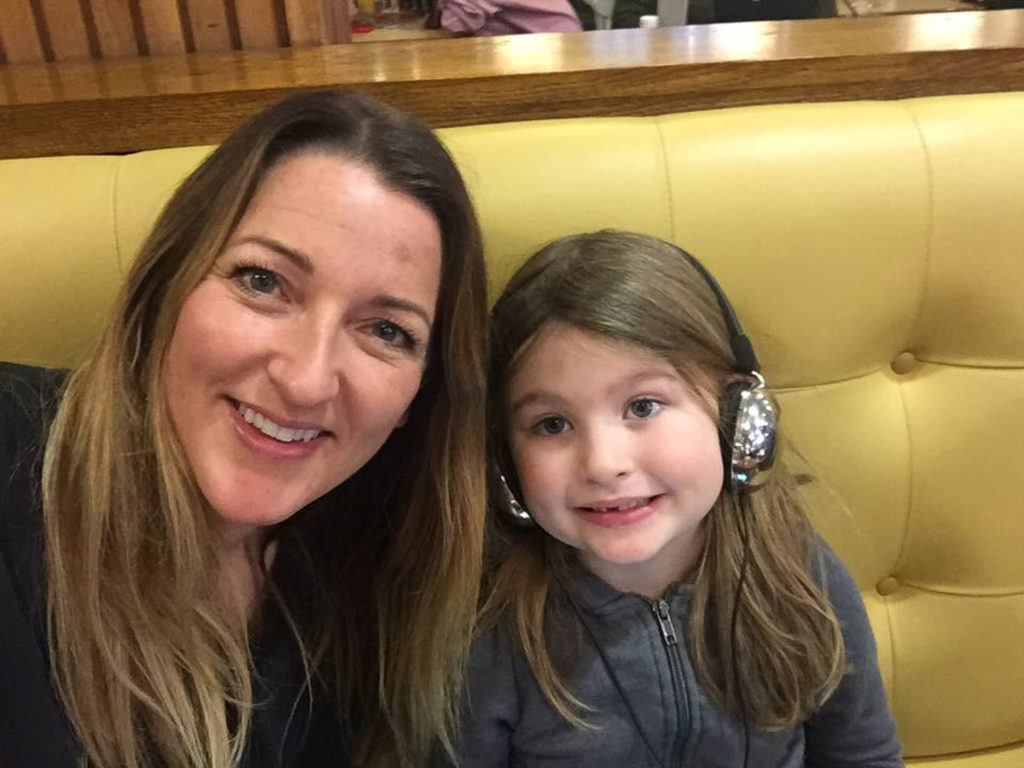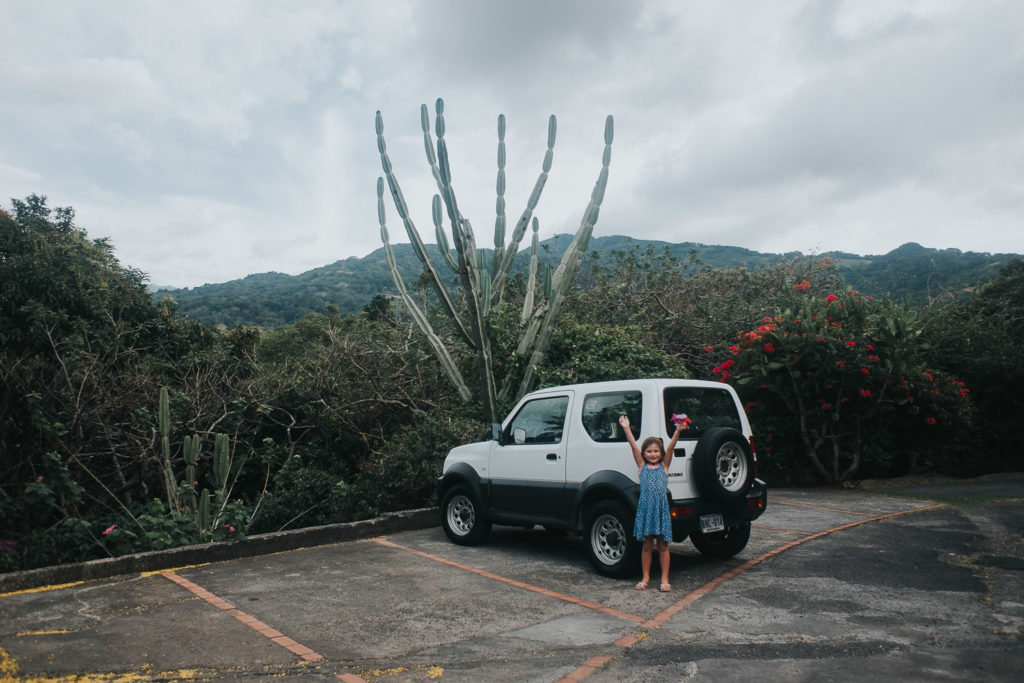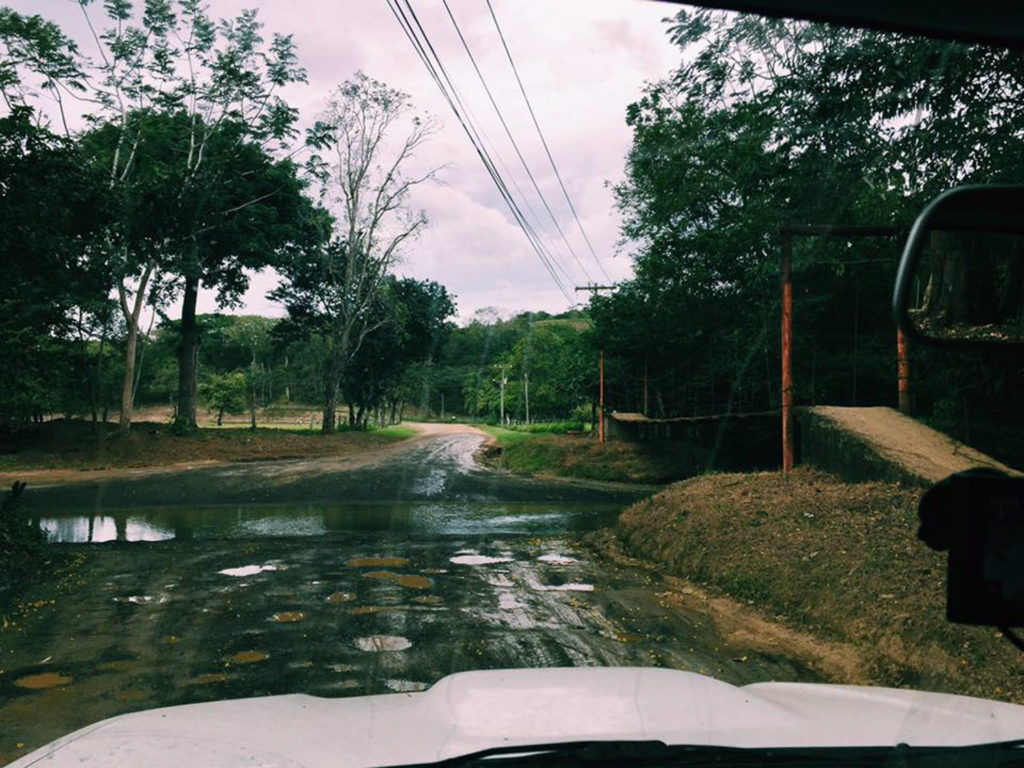 First Stop – Hotel Posada Canal Grande
We stopped here to chill and recover from the flight, so not a lot to report – other than stunning views, a gorgeous pool, amazing weather and some cracking fried chicken 🙂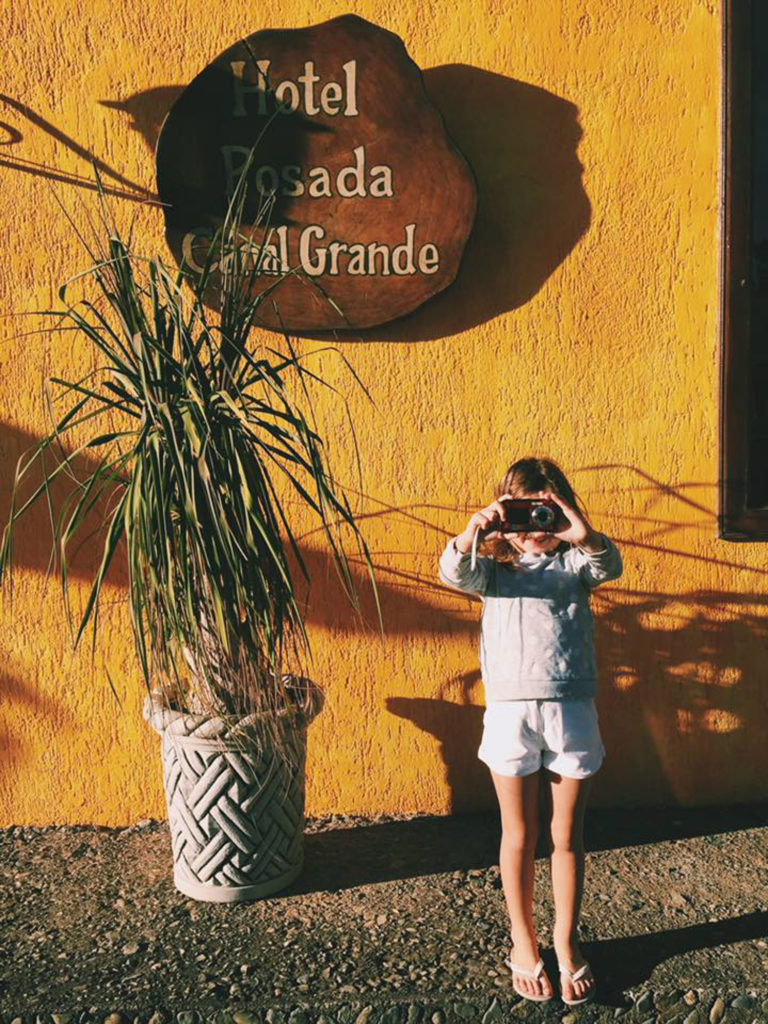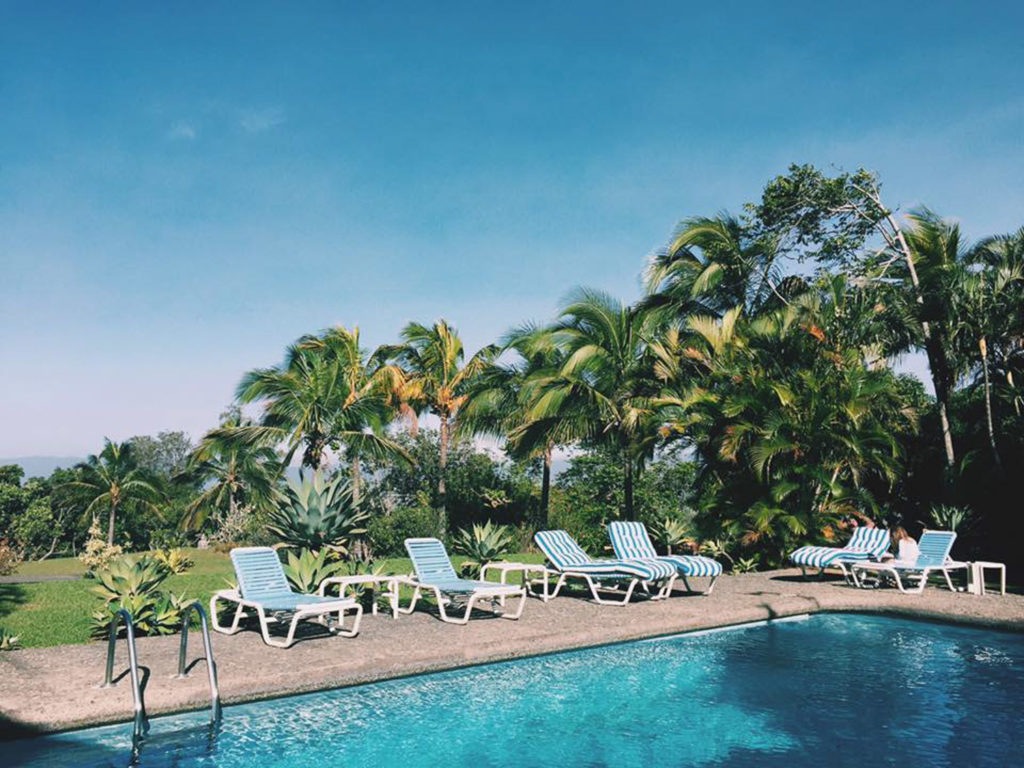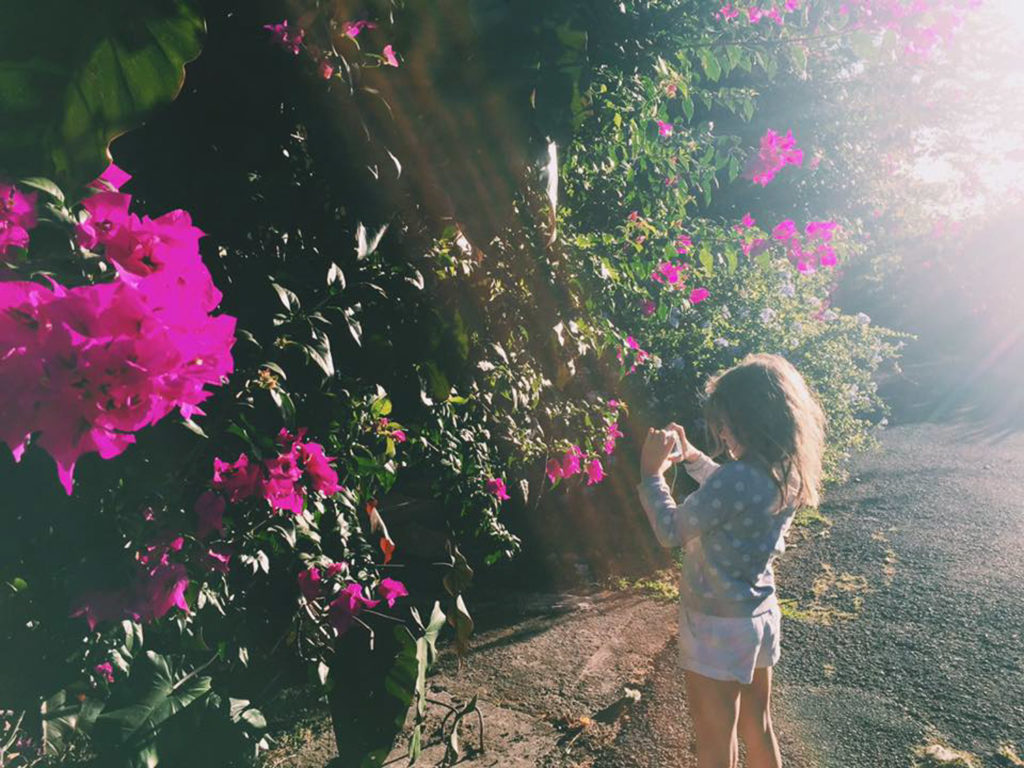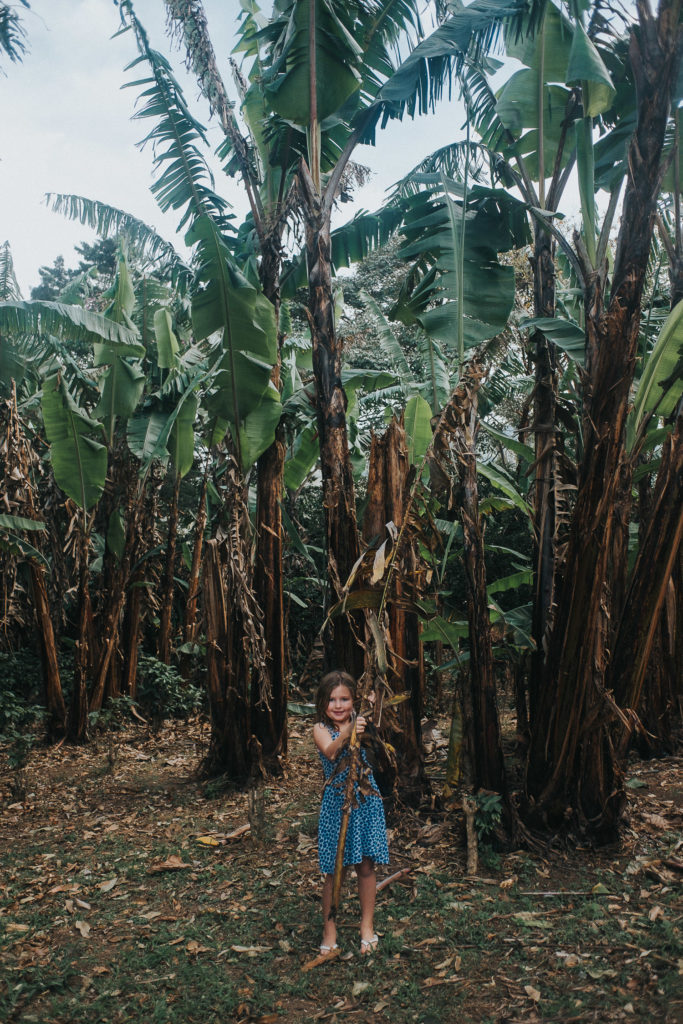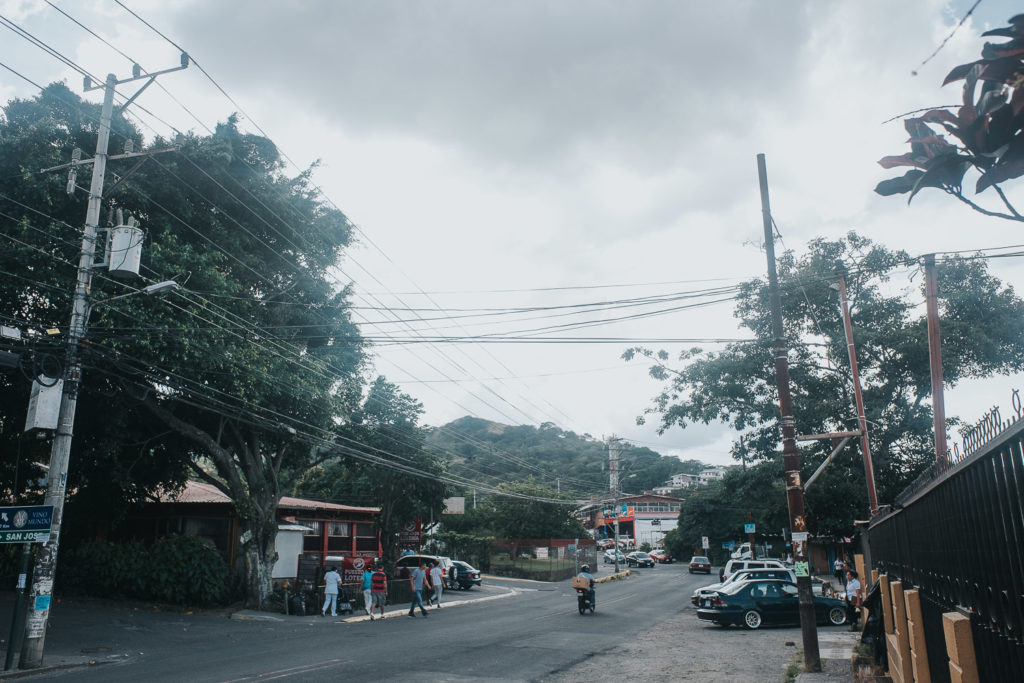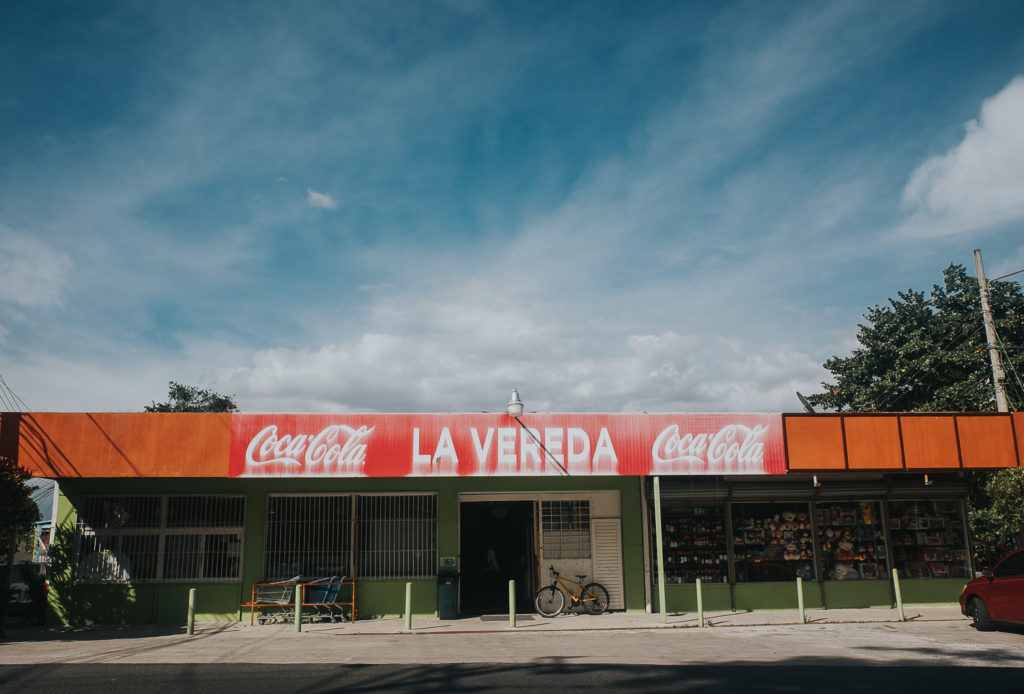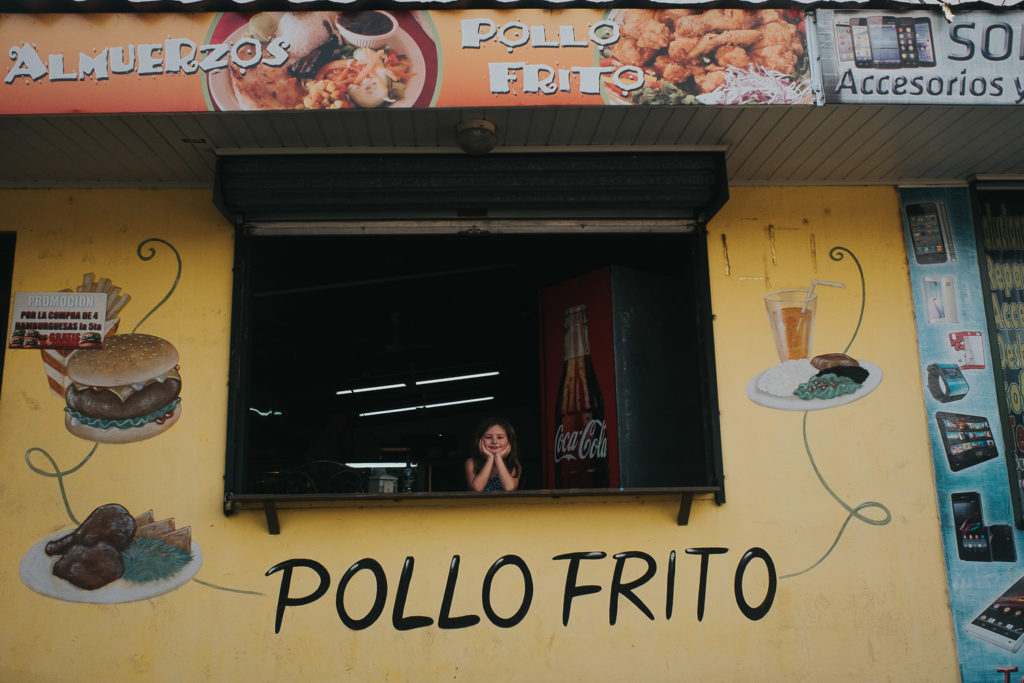 Second Stop – Villa Mango B&B, Playa Pelada, Nosara
The most beautiful hotel I think I've ever stayed in. Here we had amazing views over the rainforest to the sea, particularly from our semi-outdoor bathroom, and heard howler monkeys making a racket every morning from the trees below us! We did yoga before breakfast (yep, the rascal joined in!) and coatis (little raccoon/badger type animals) came to eat with us in the mornings. We loved breakfast here, everyone sat and ate together so it was a great opportunity to get the goss of what was going on locally. It was during breakfast one morning that we discovered turtles had begun hatching on the beach down the road, so we headed straight down to Playa Ostional and had the simply incredible experience of watching baby turtles hatch and take their first steps into the sea before our very eyes. Also saw vultures eat some of them. Not so cute! 🙁 Playa Pelada, the nearest to the hotel, was gorgeous and we saw the best sunsets both from here and from the B&B's huge terrace. Go here if you can!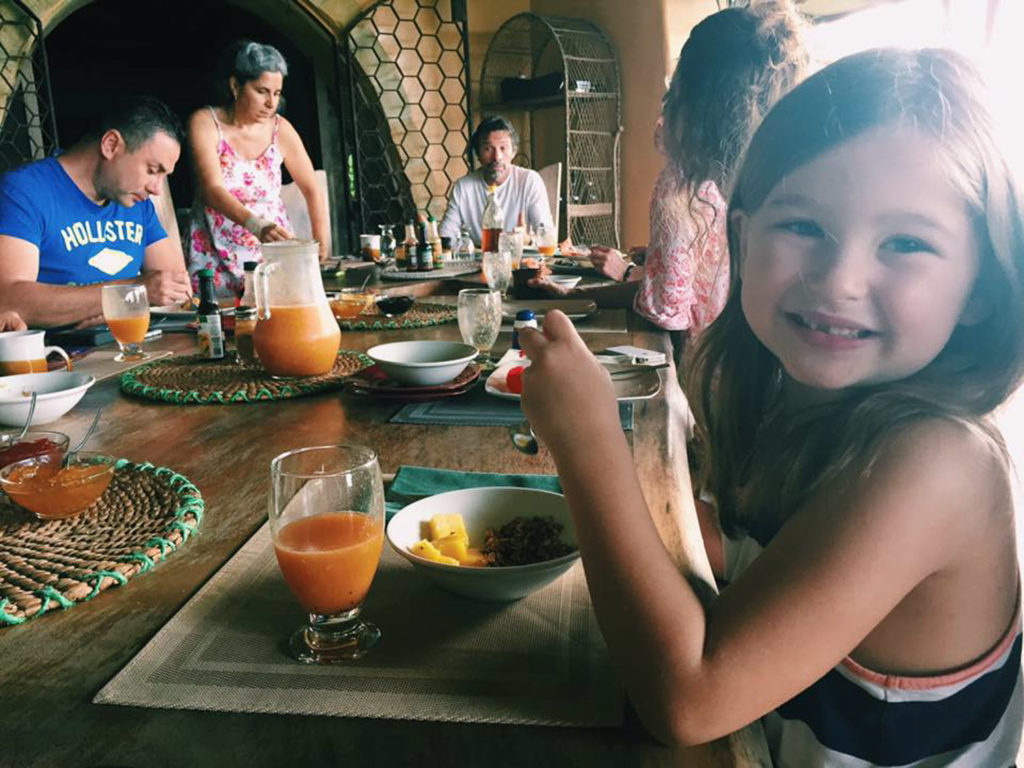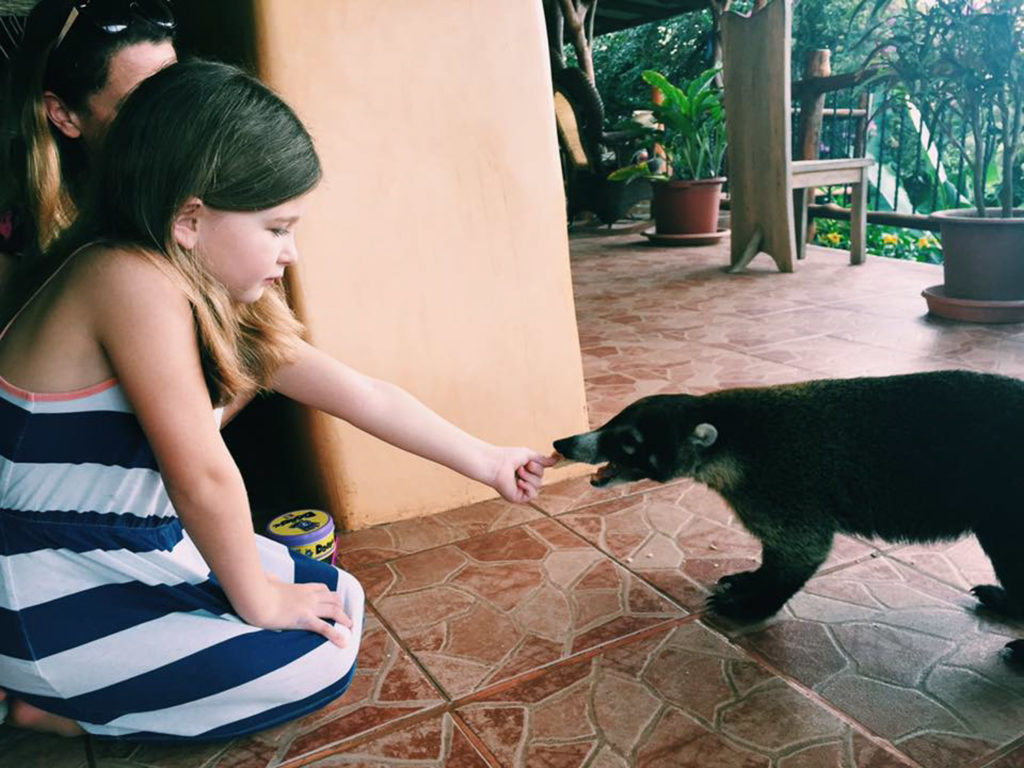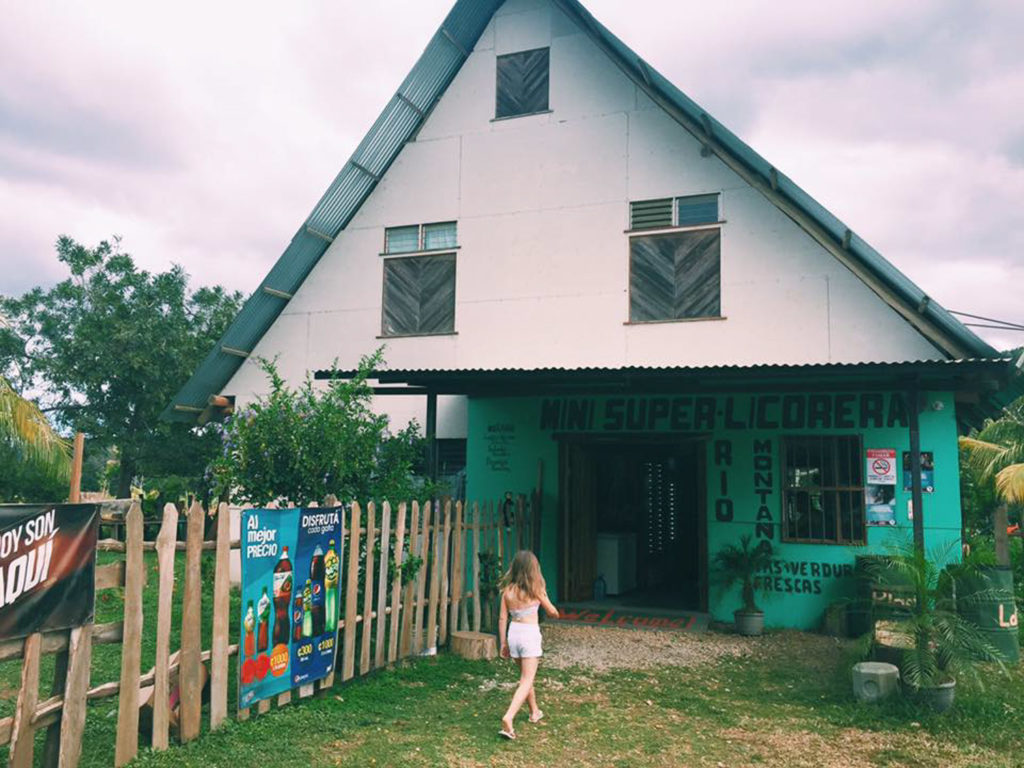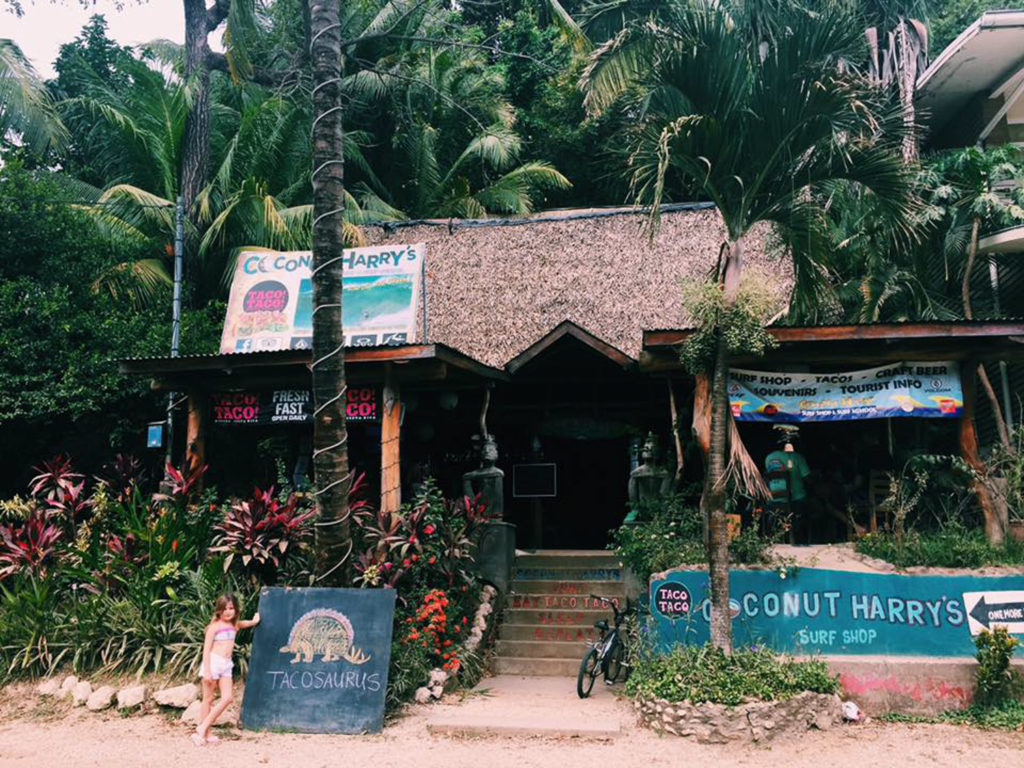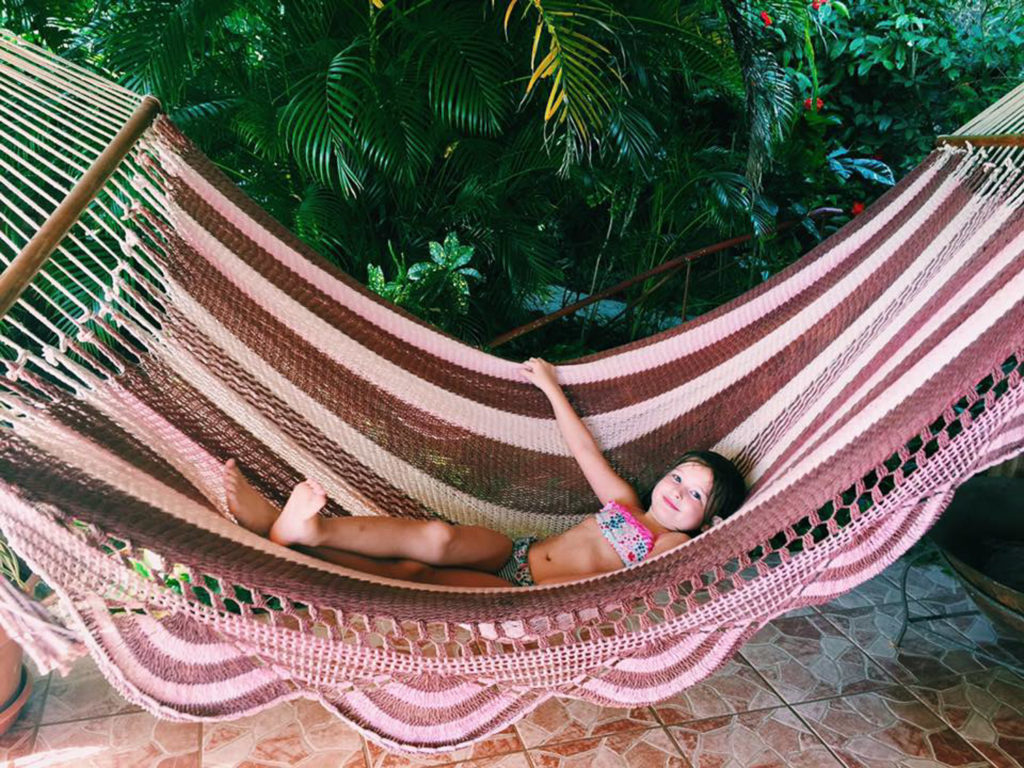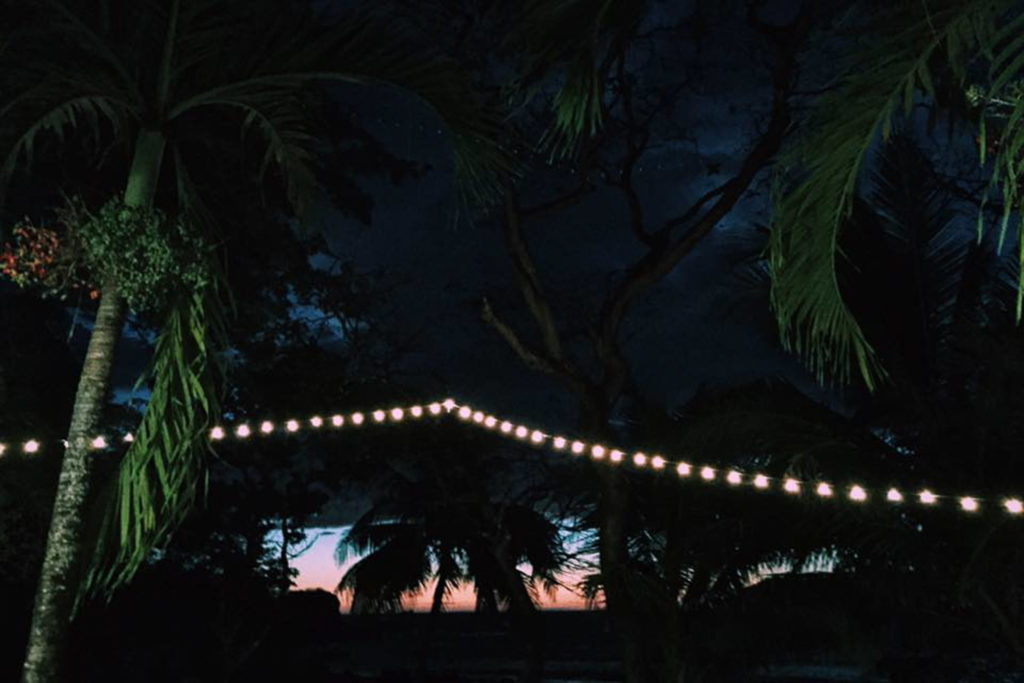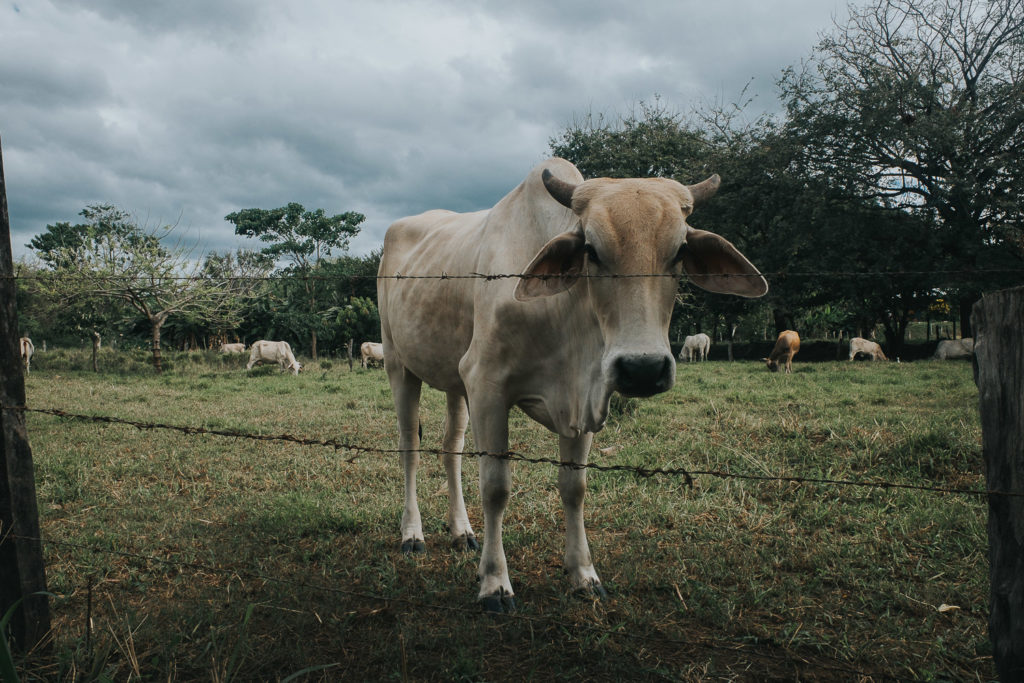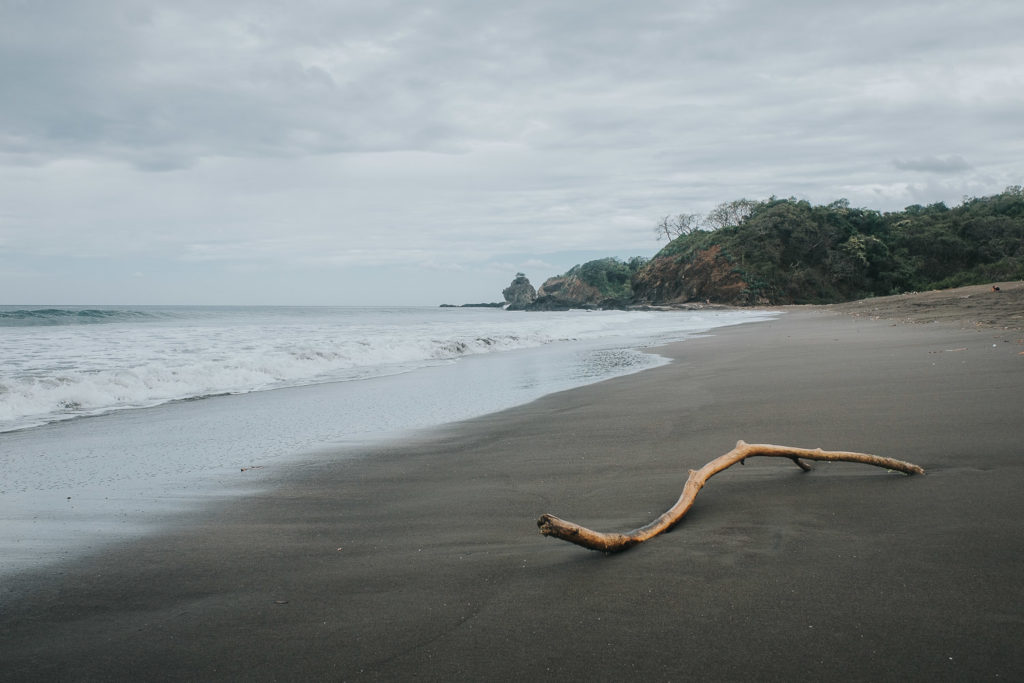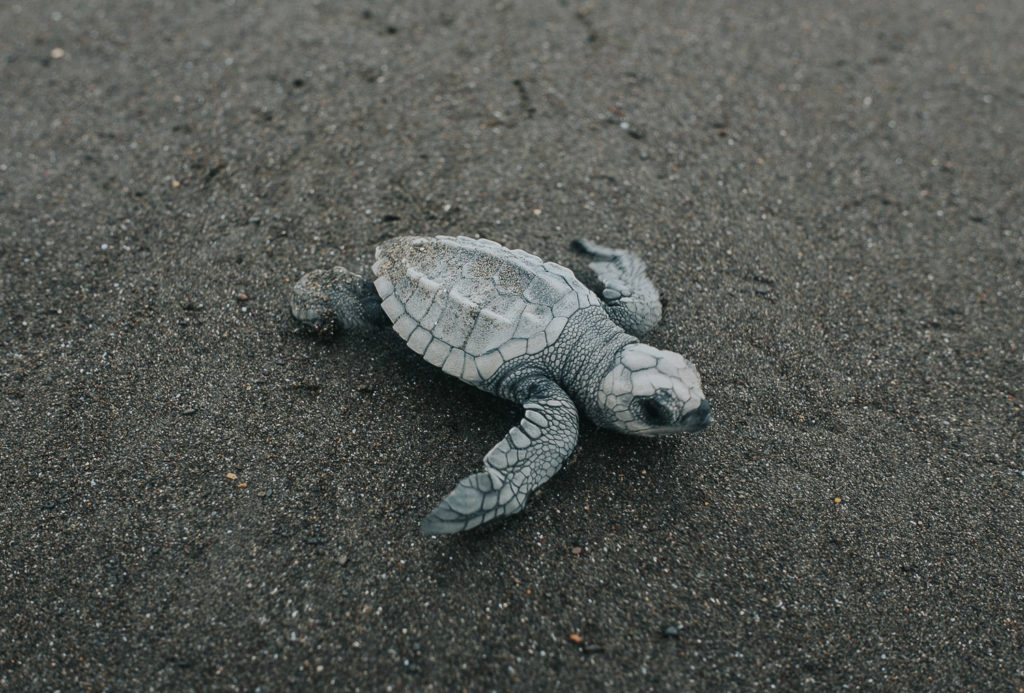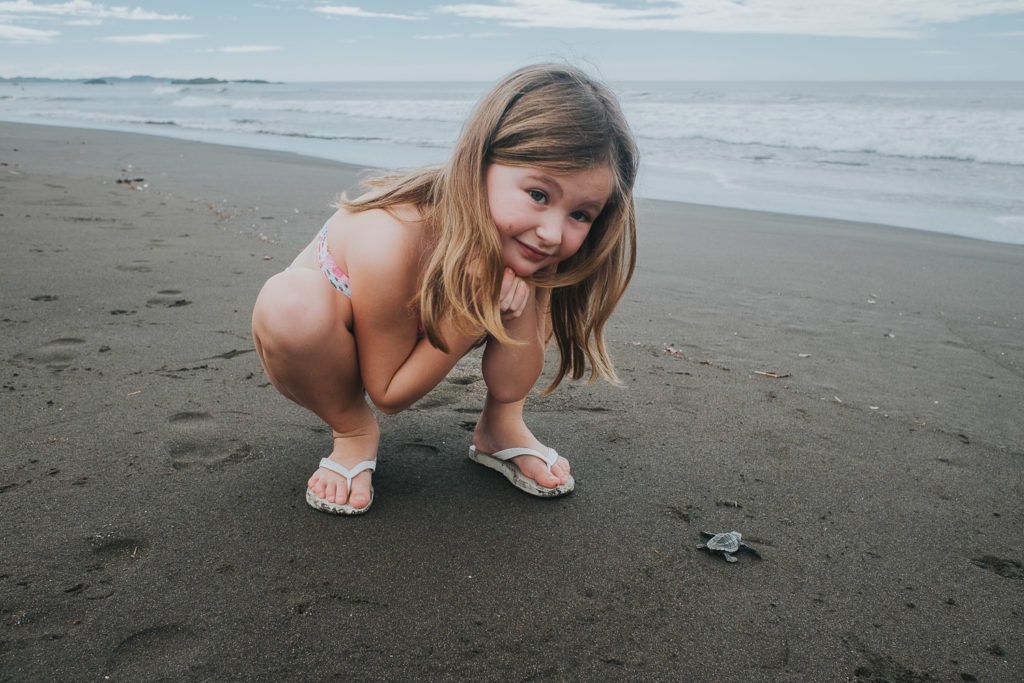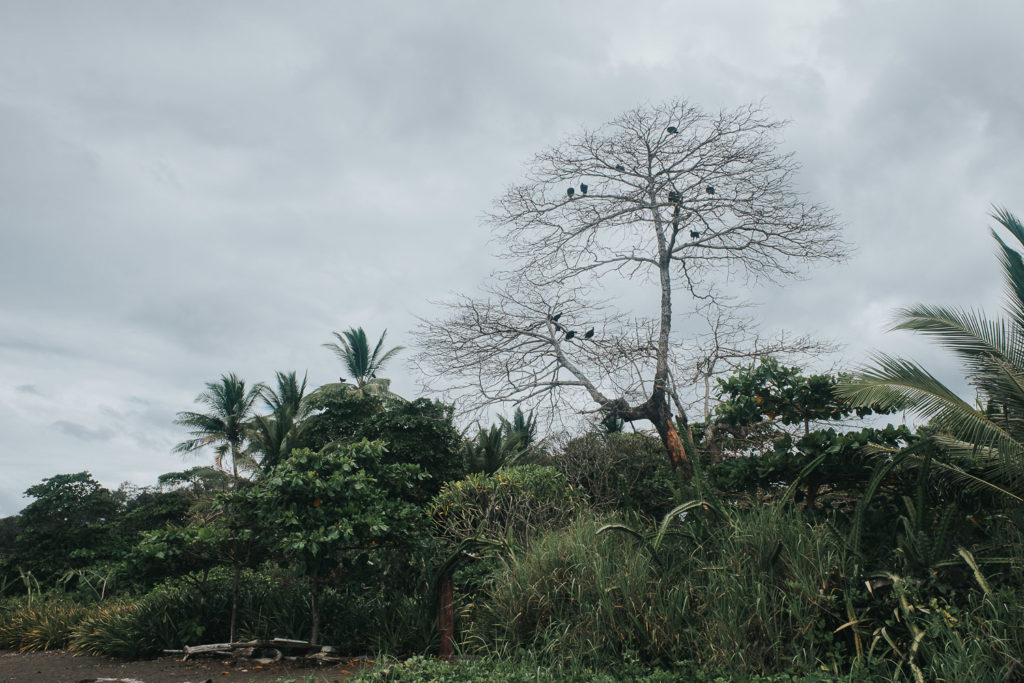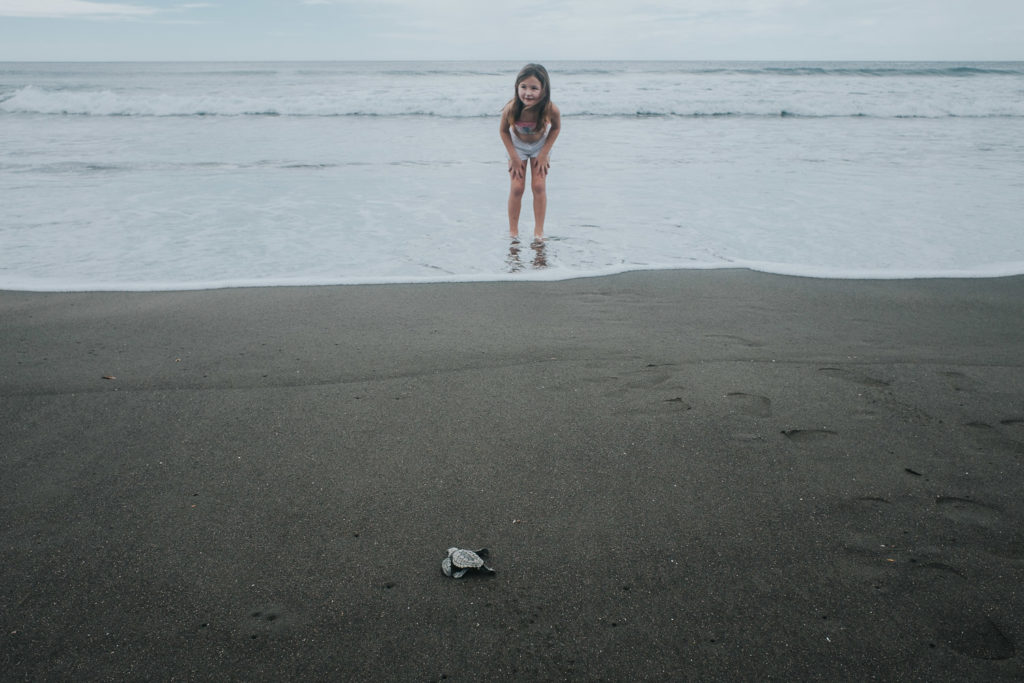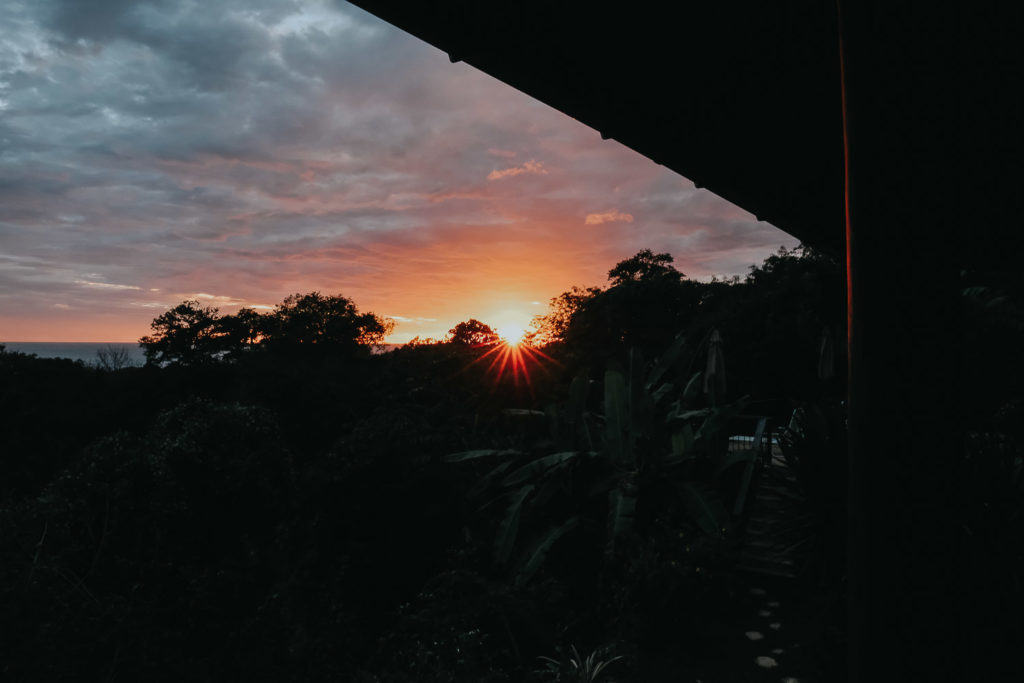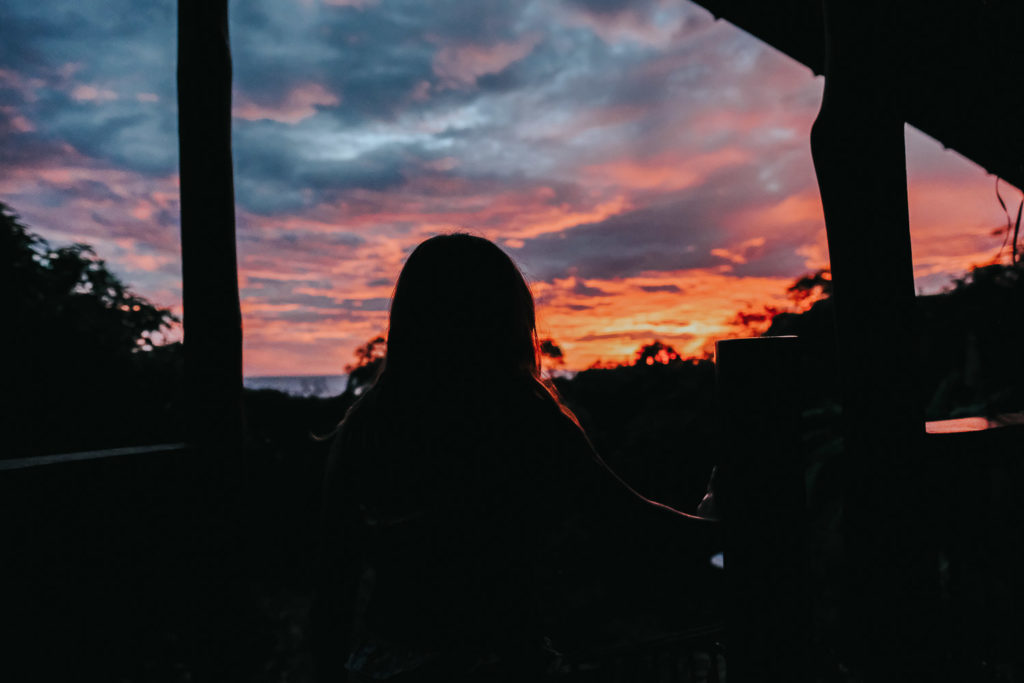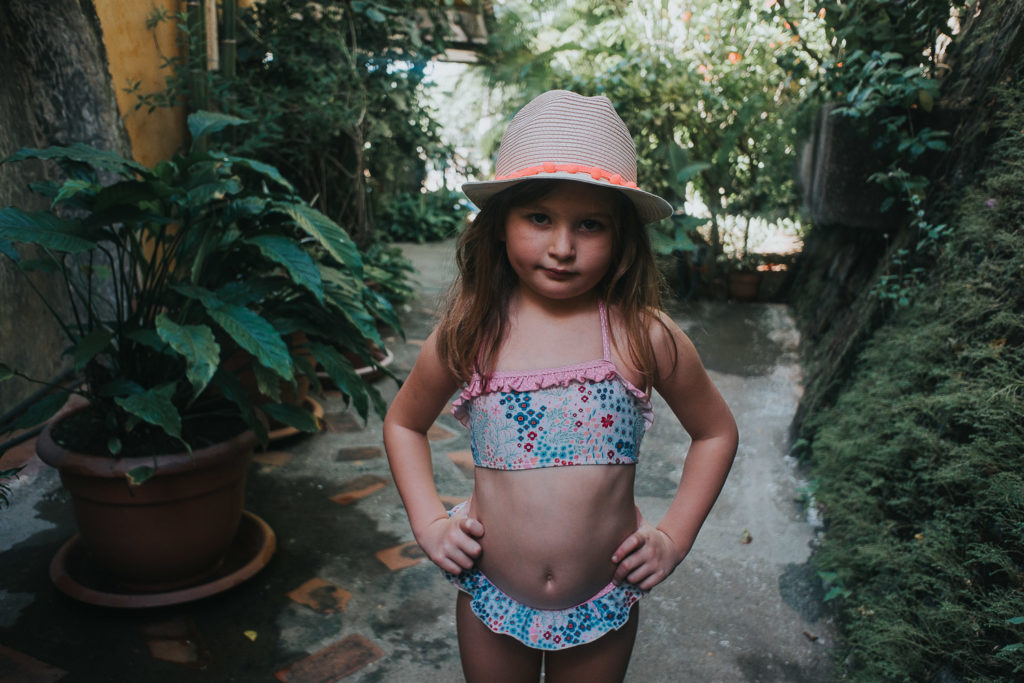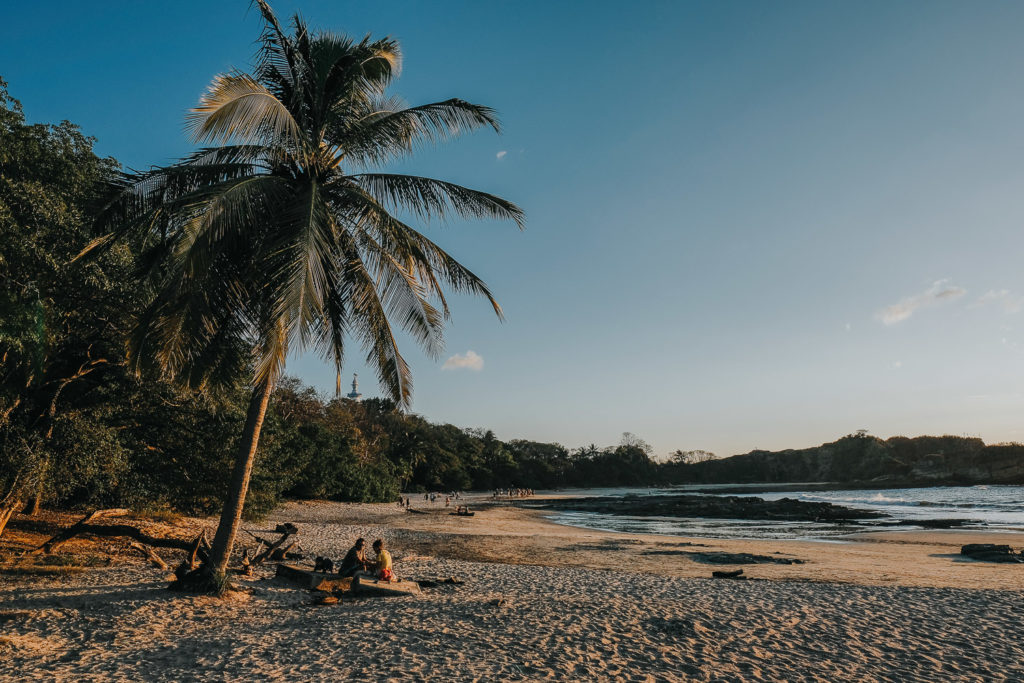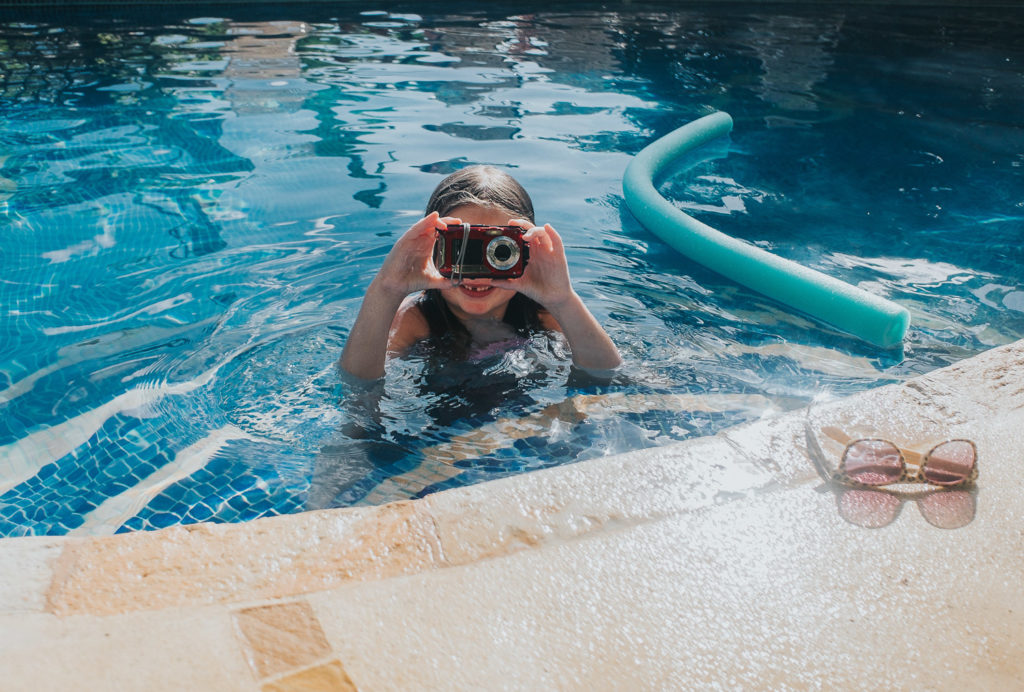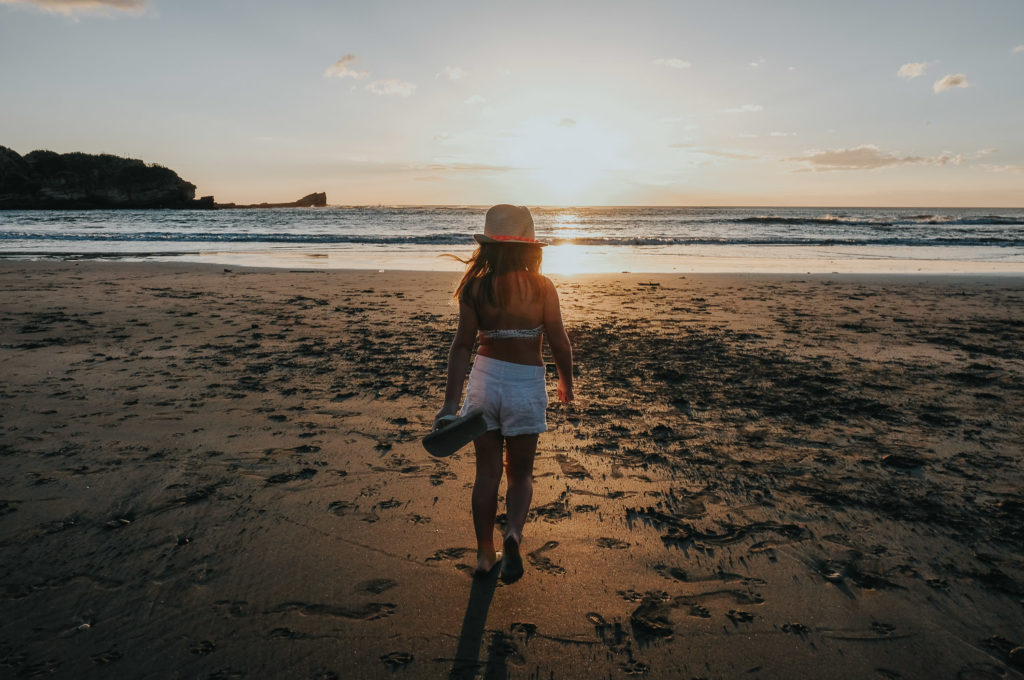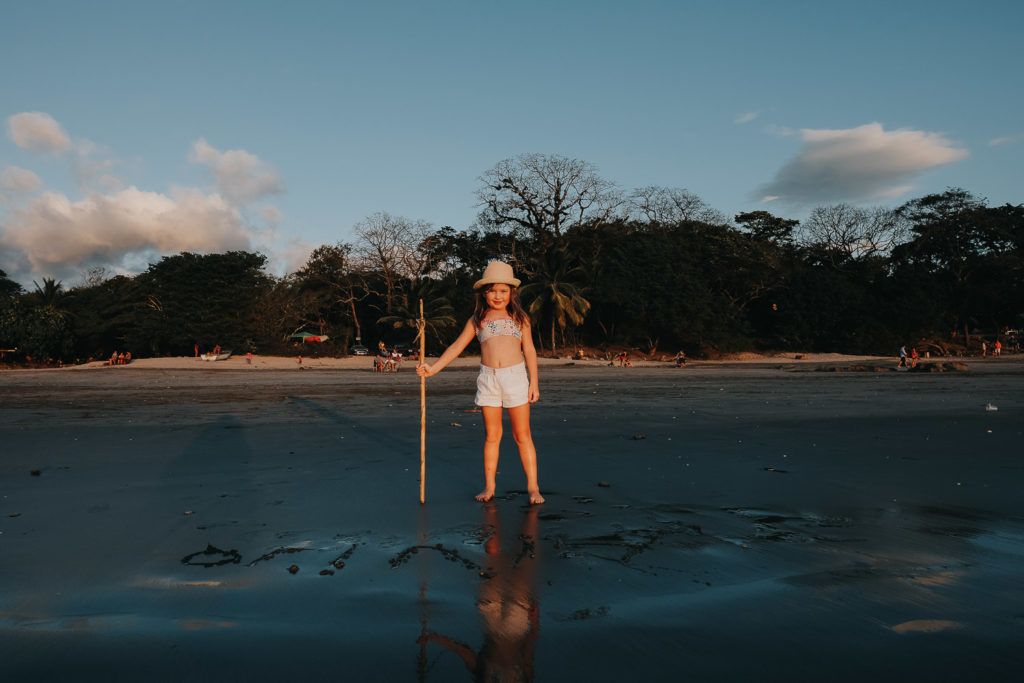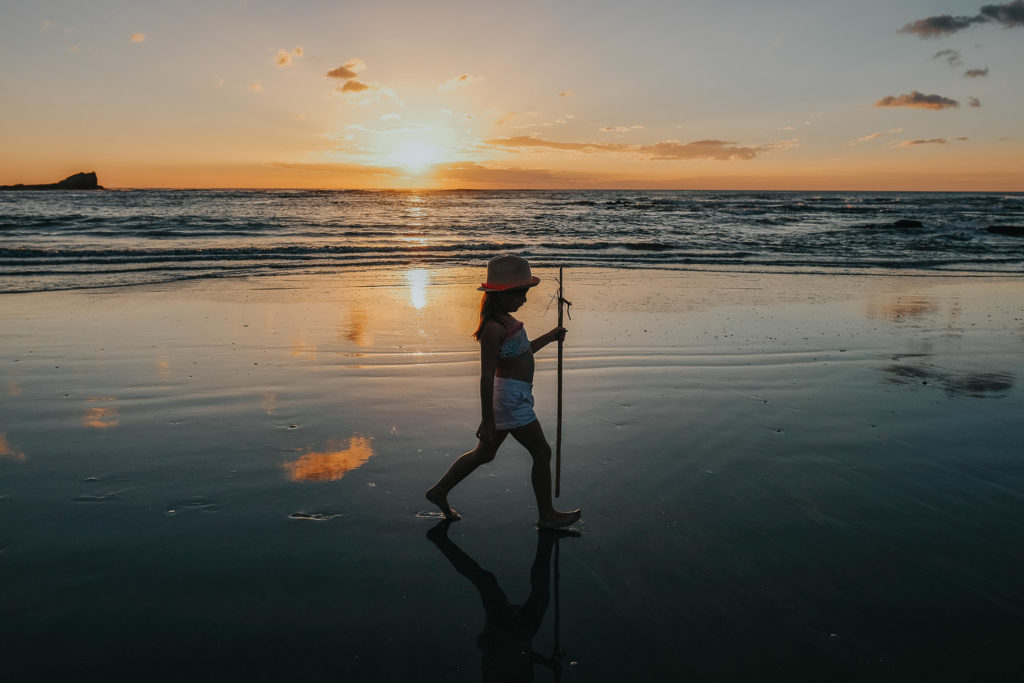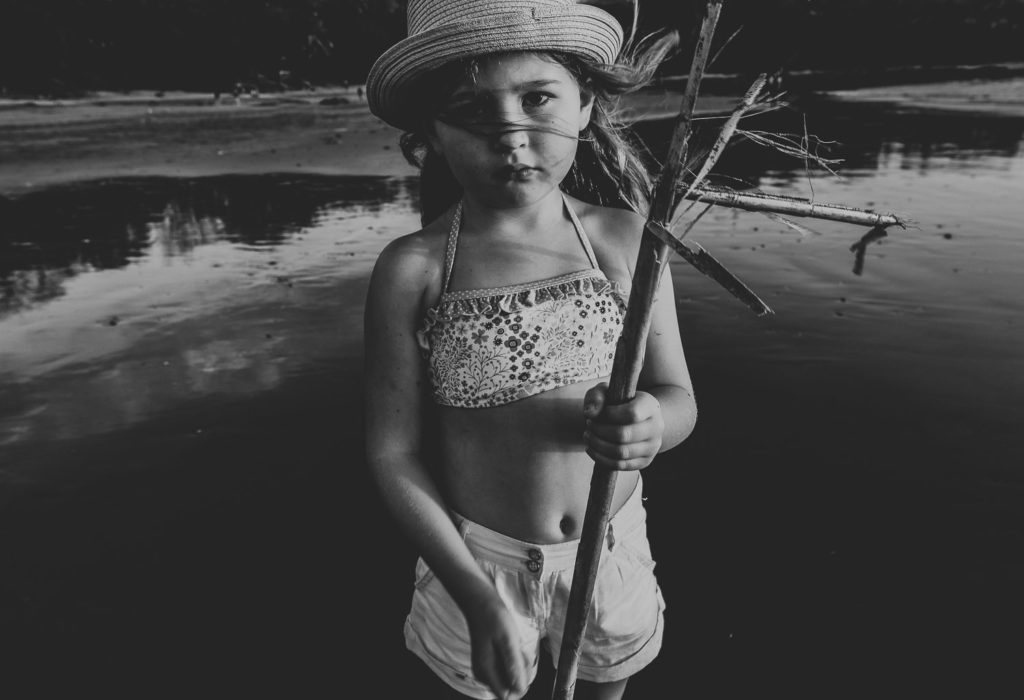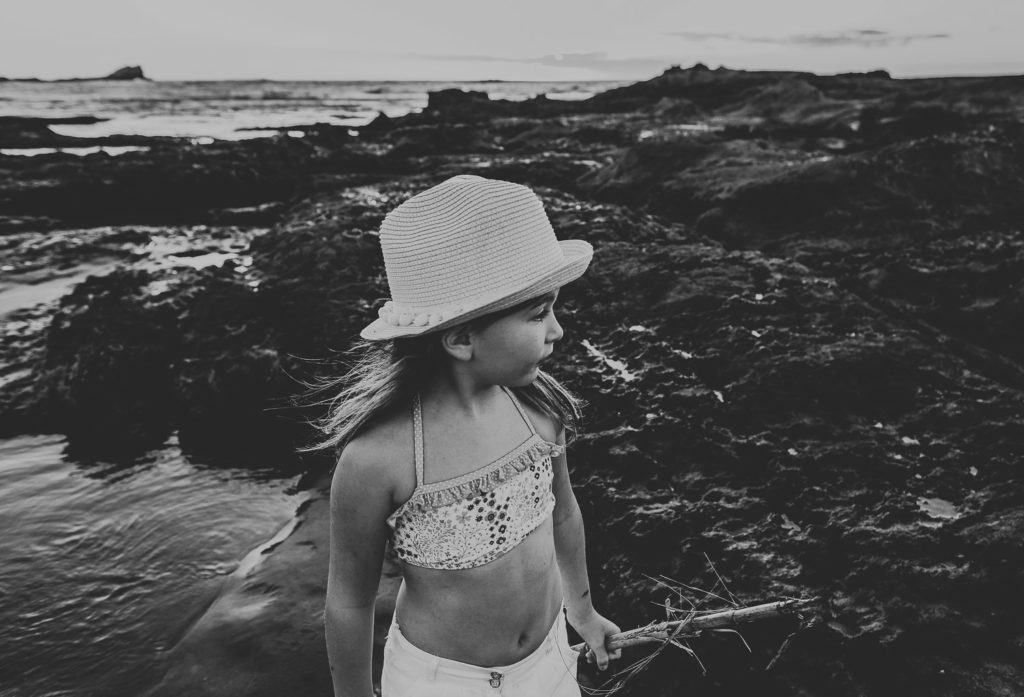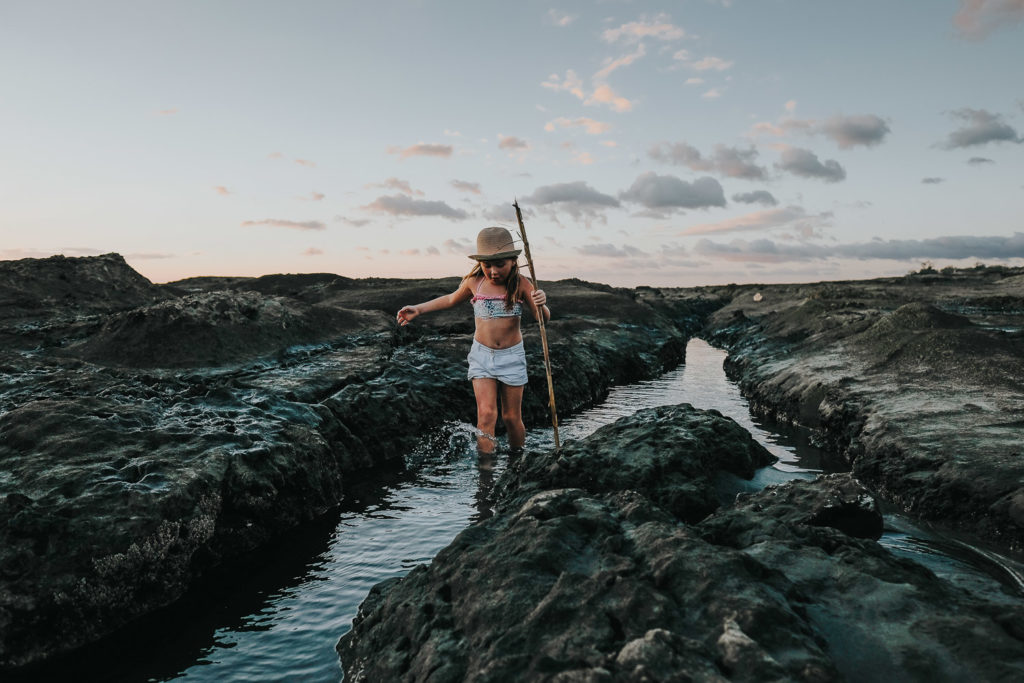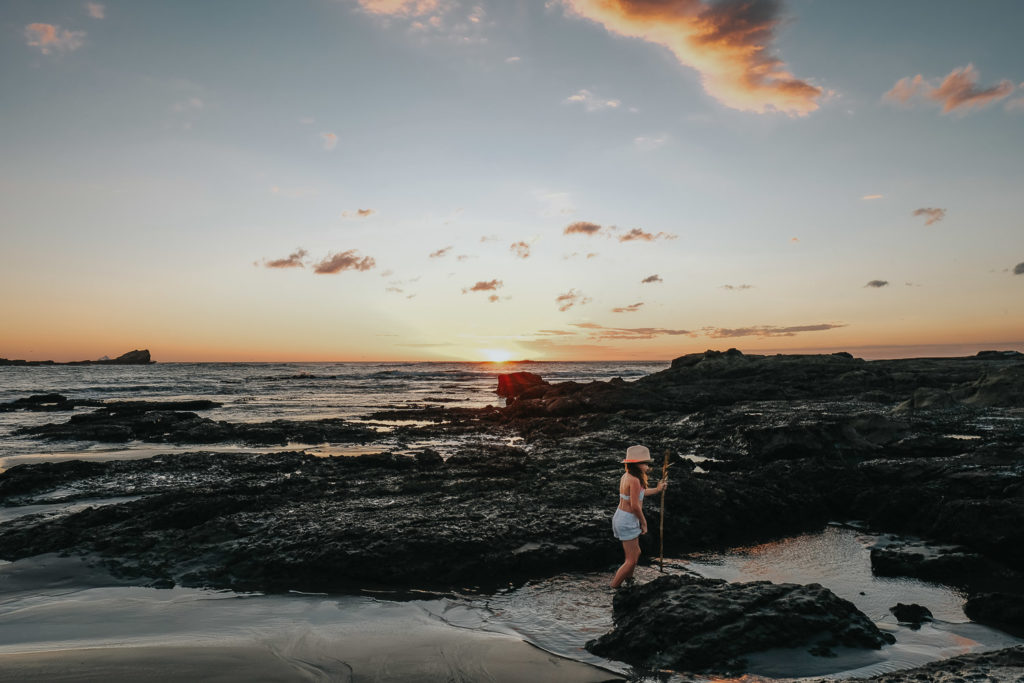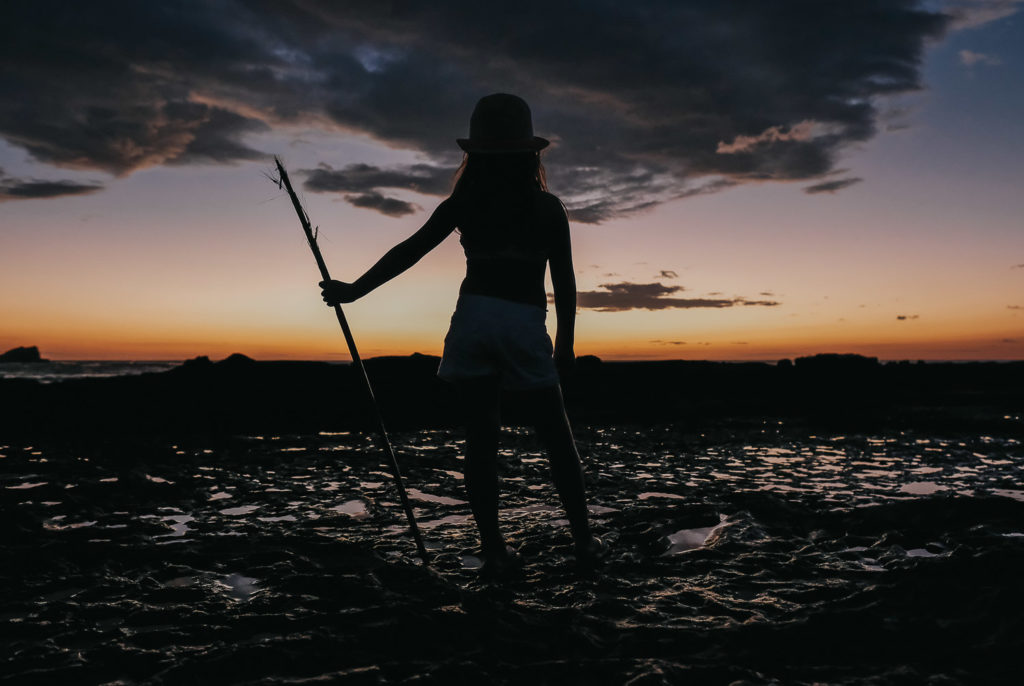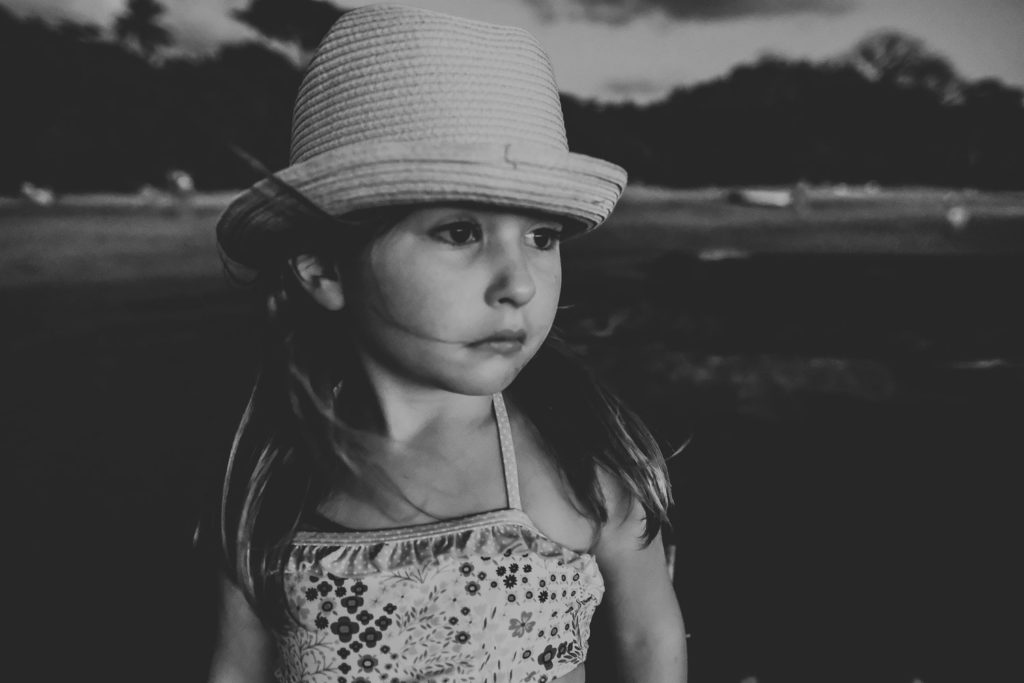 Third Stop – Tico Adventure Lodge, Playa Samara
Our longest stay of the trip, we stayed at Playa Samara for five nights. It was here that The Rascal learned to surf! She stood up on the board and rode a wave all the way into shore on her very first go, at which point I decided to never attempt surfing again (I've tried three times and stood up maybe four times..). Tico Adventure Lodge was the coolest place to stay, with a pool and open-air communal kitchen – we saved a bit of cash by catering for ourselves here quite a bit. We explored some local beaches from here, including a famous 'hidden' beach that's the most beautiful in the world according to some. It remained hidden though – the sat nav got us lost and after mistakenly driving straight into the middle of a proper river (there was water sloshing over the bonnet) we got scared off and after somehow managing to get the car back out of the river headed straight back to the comfort of the hotel!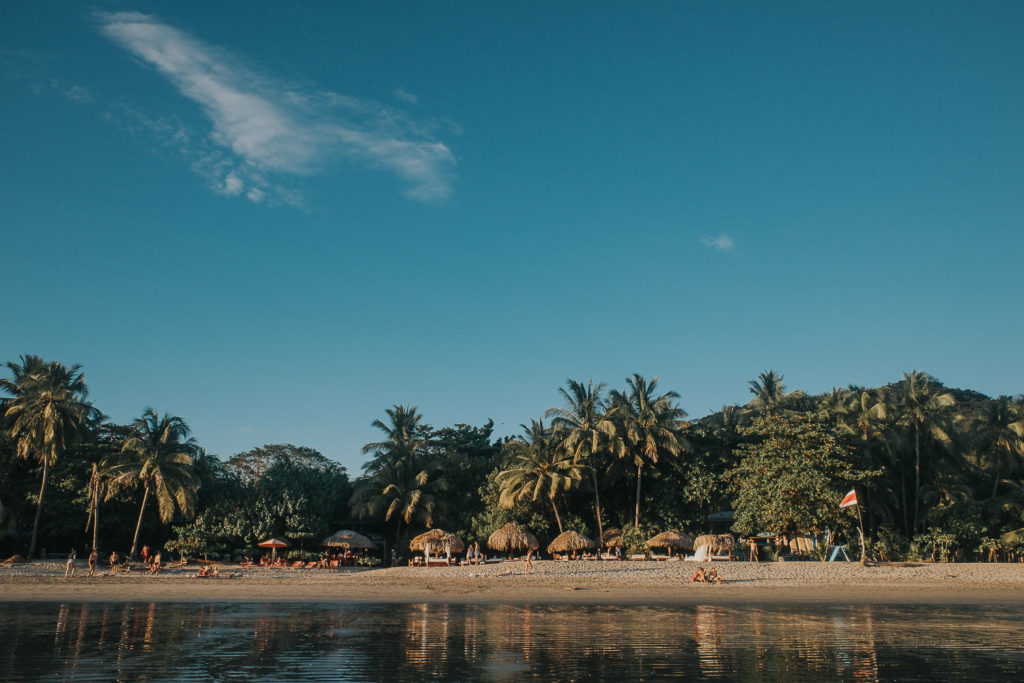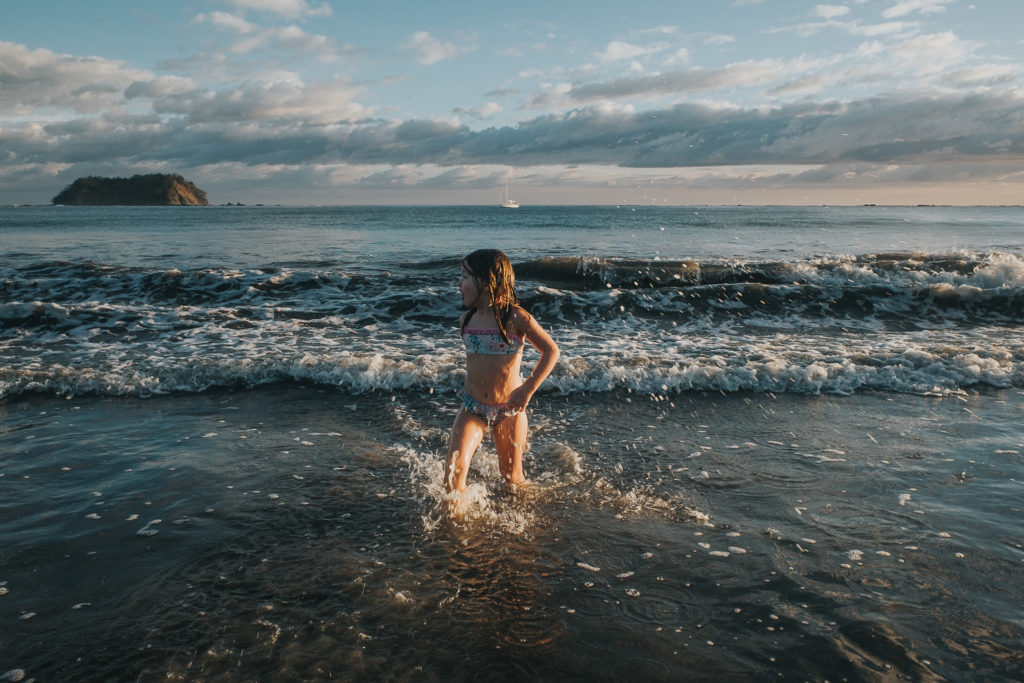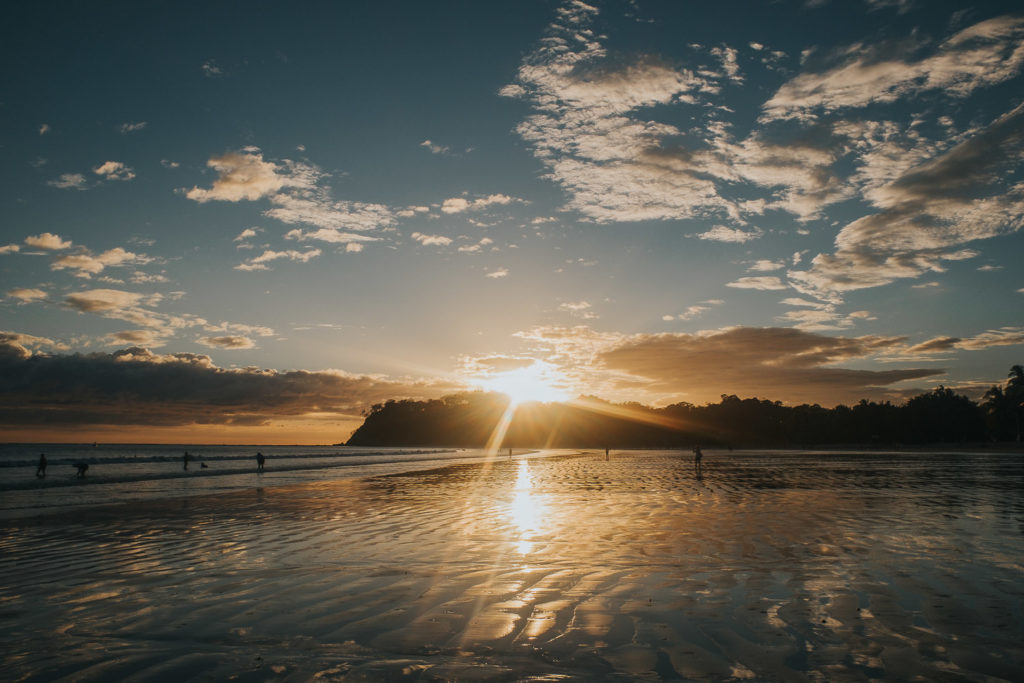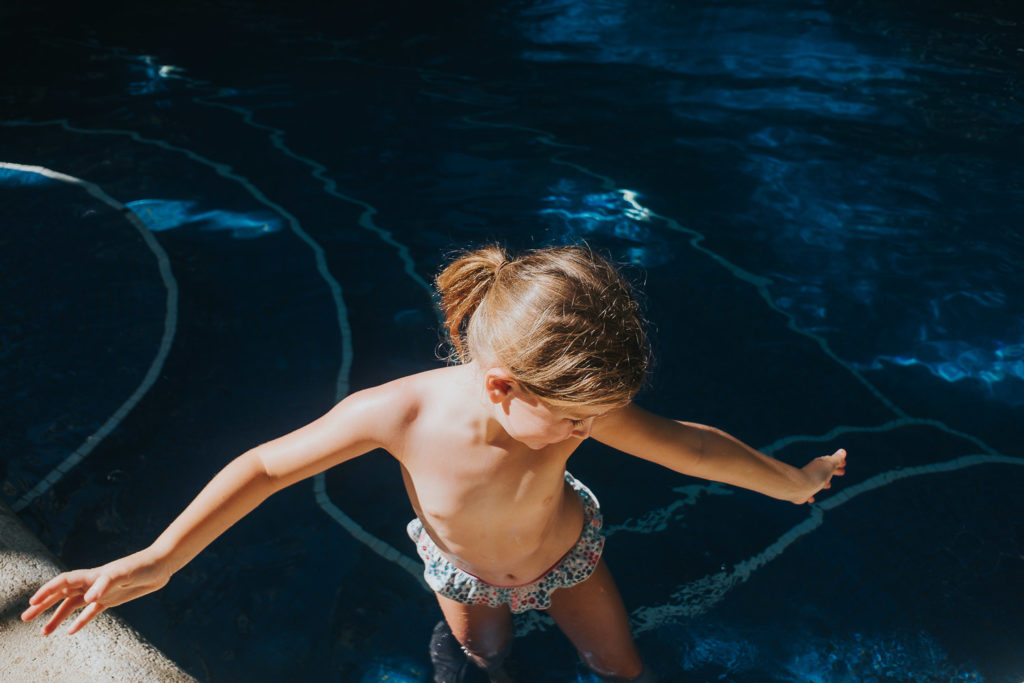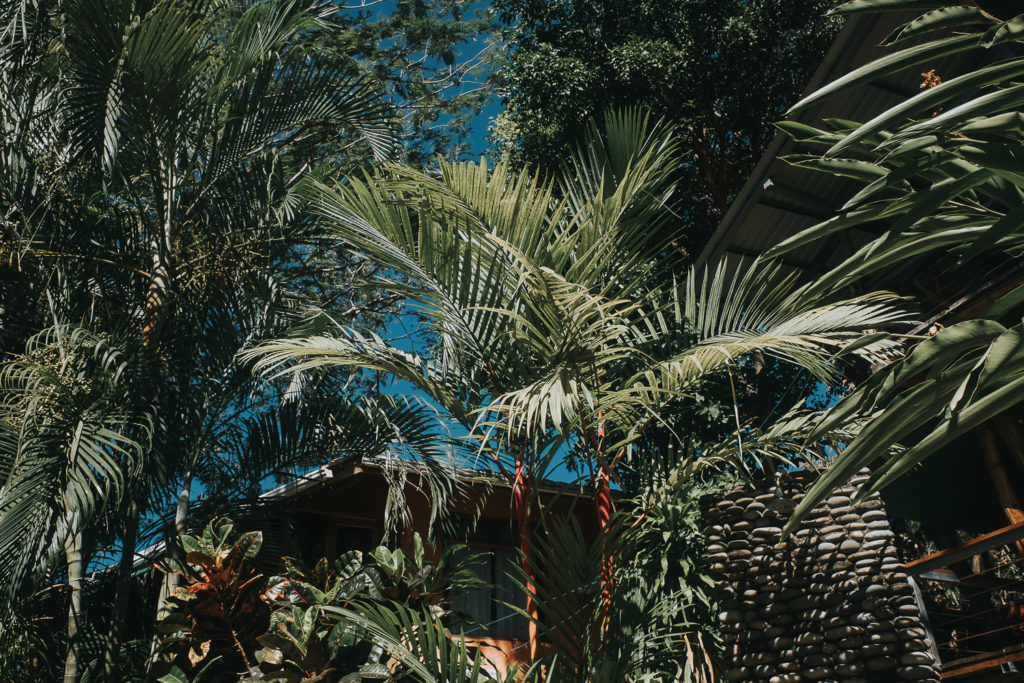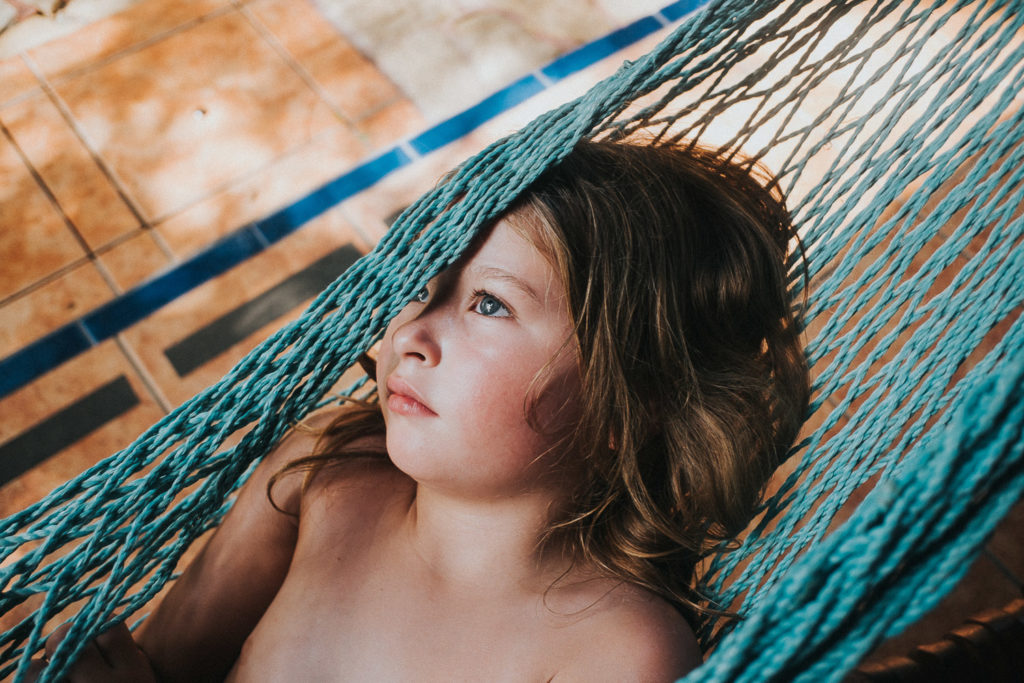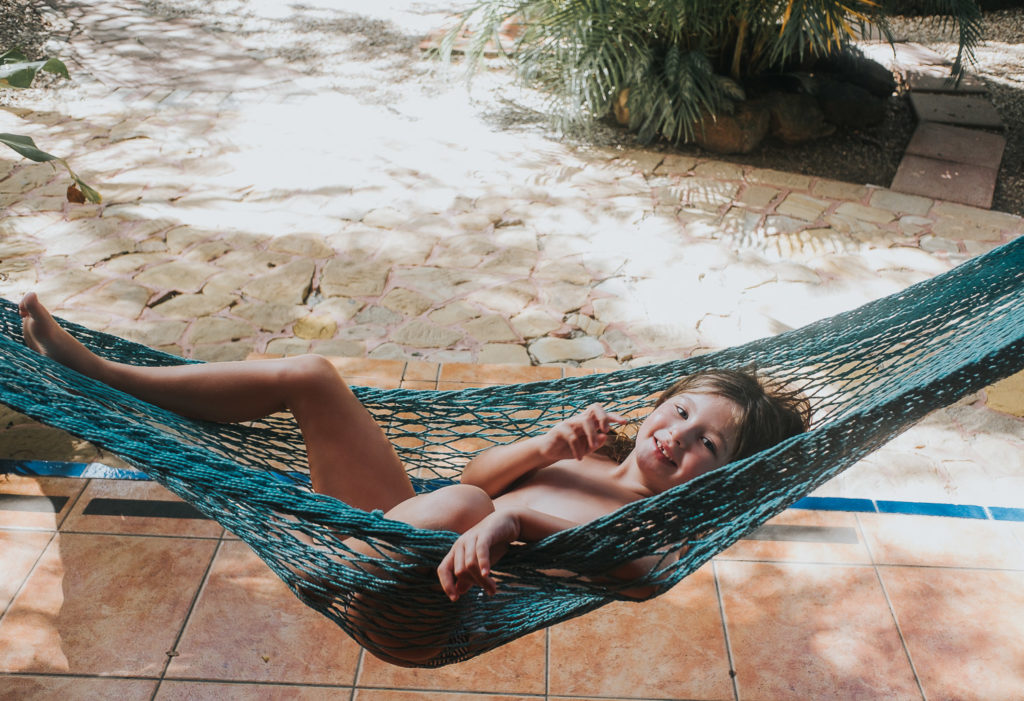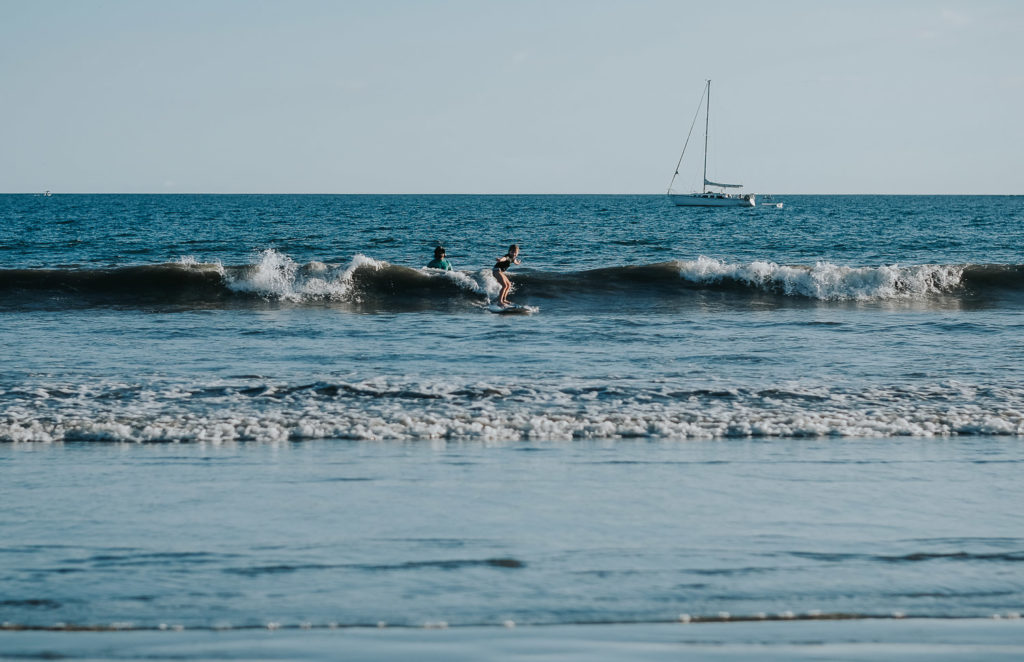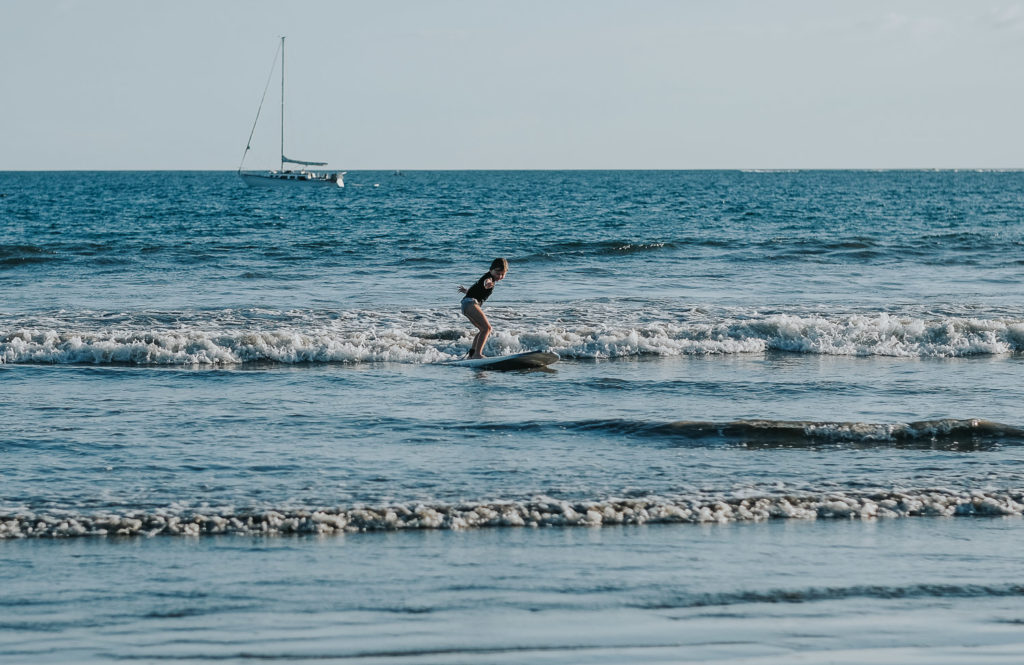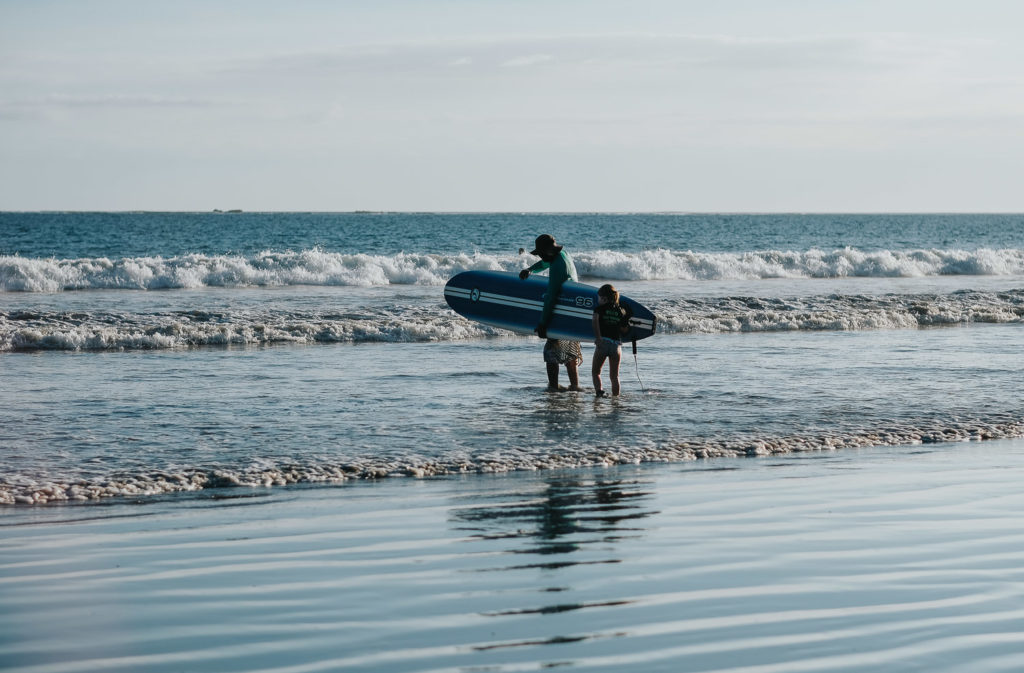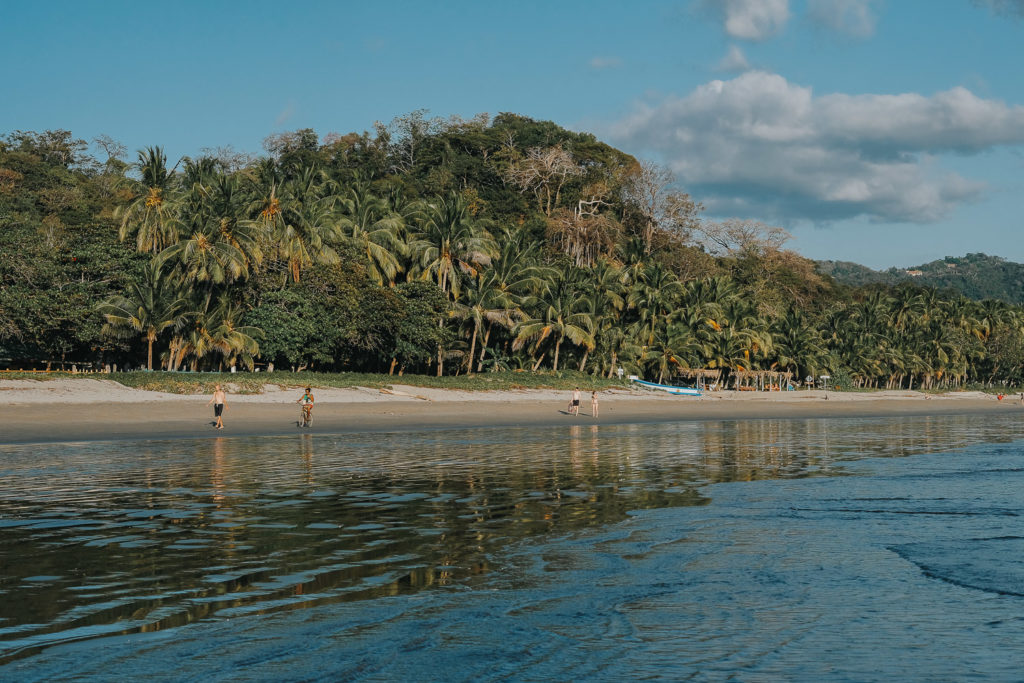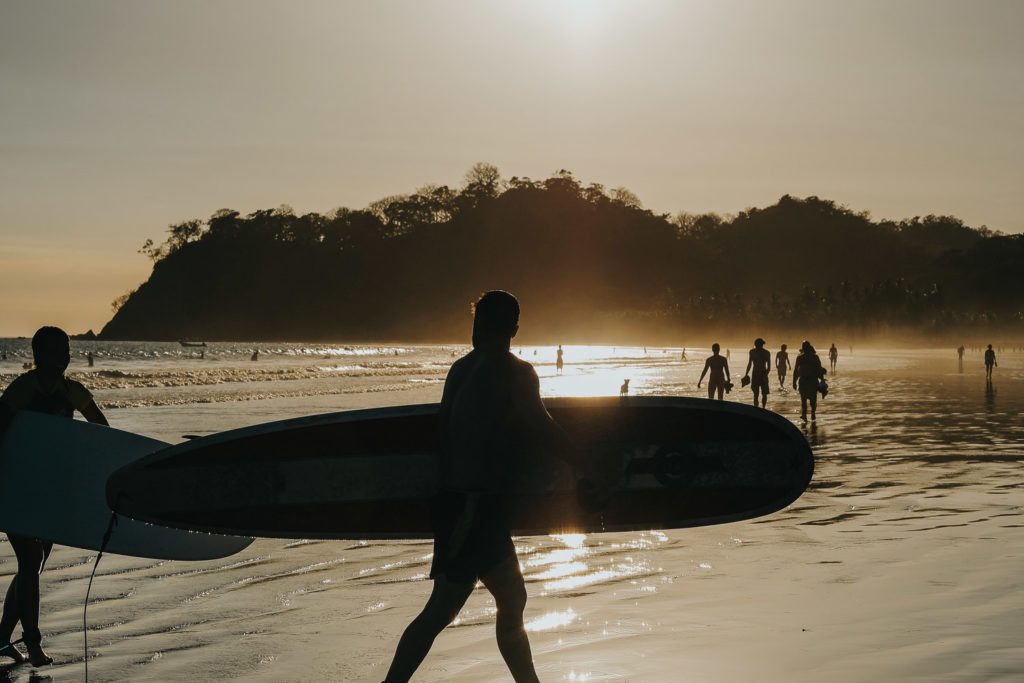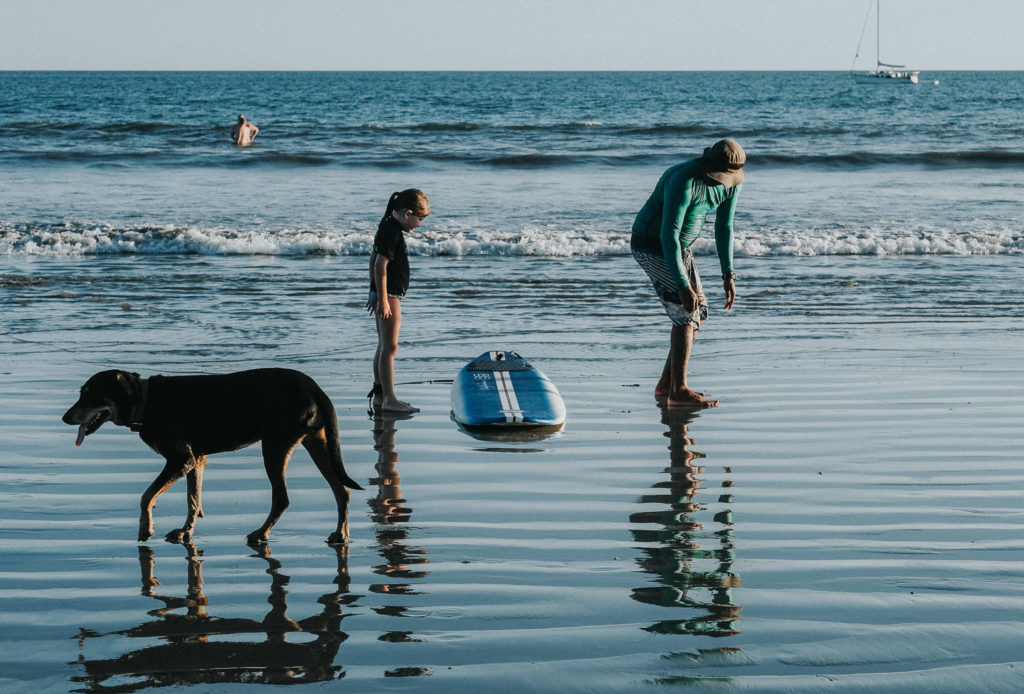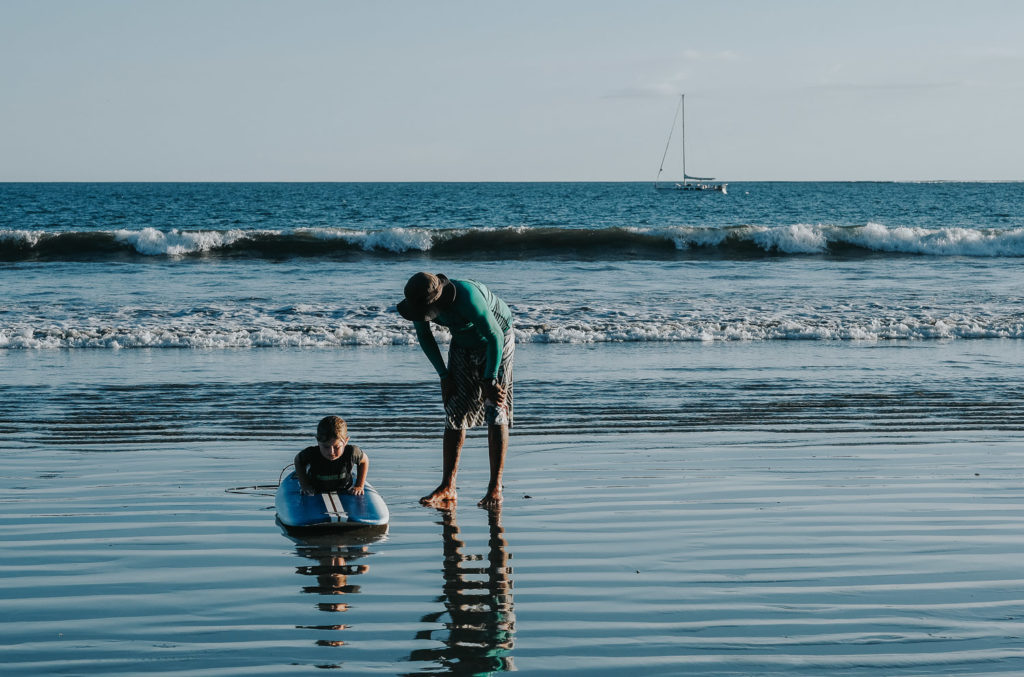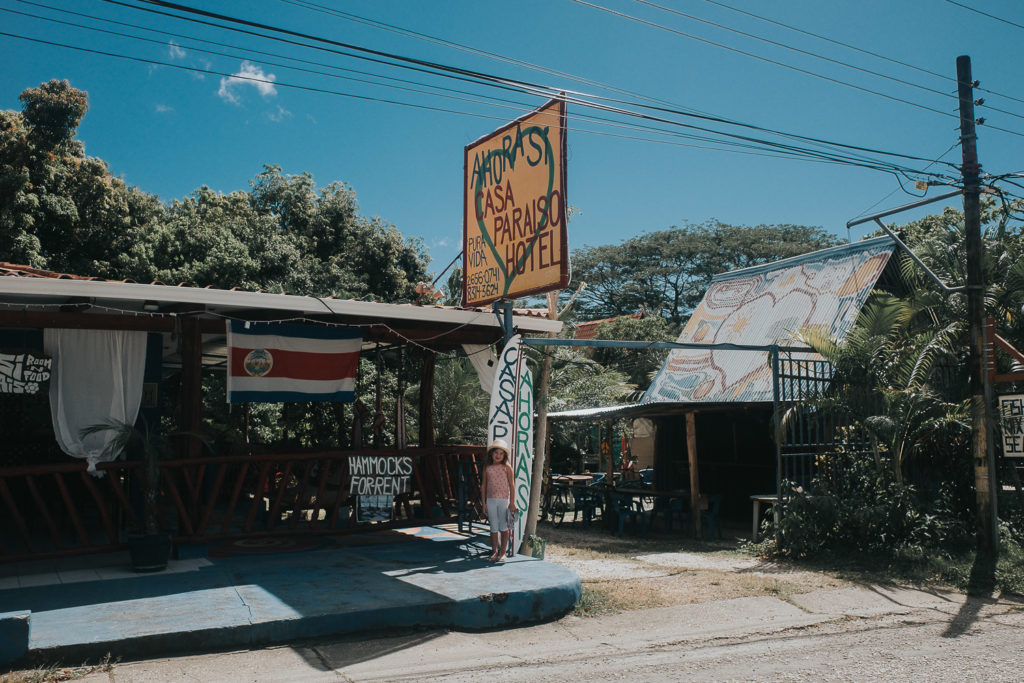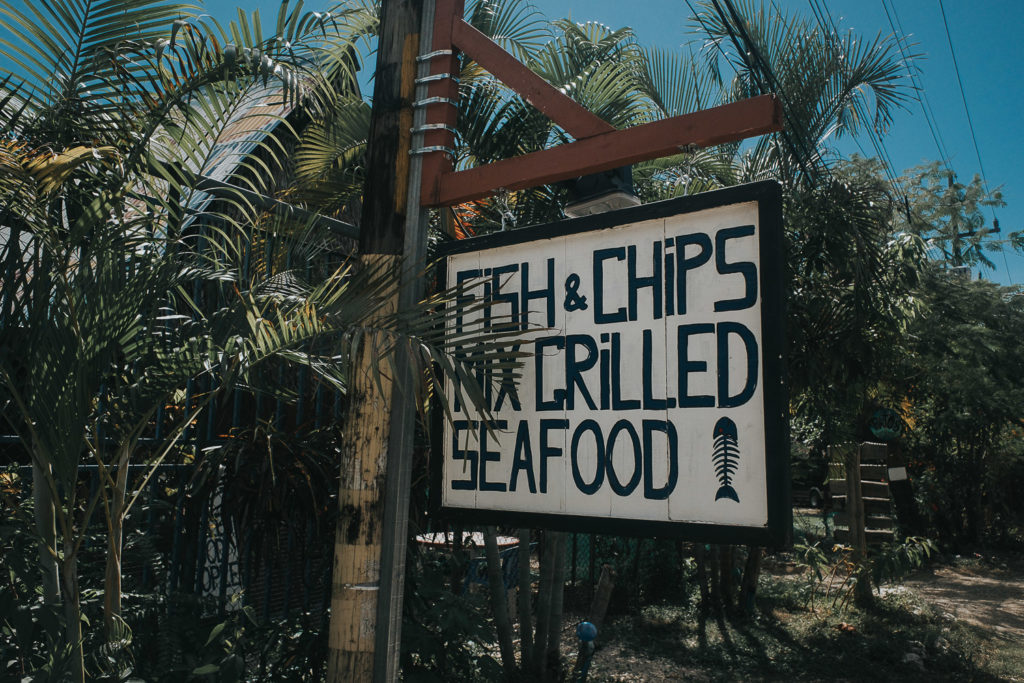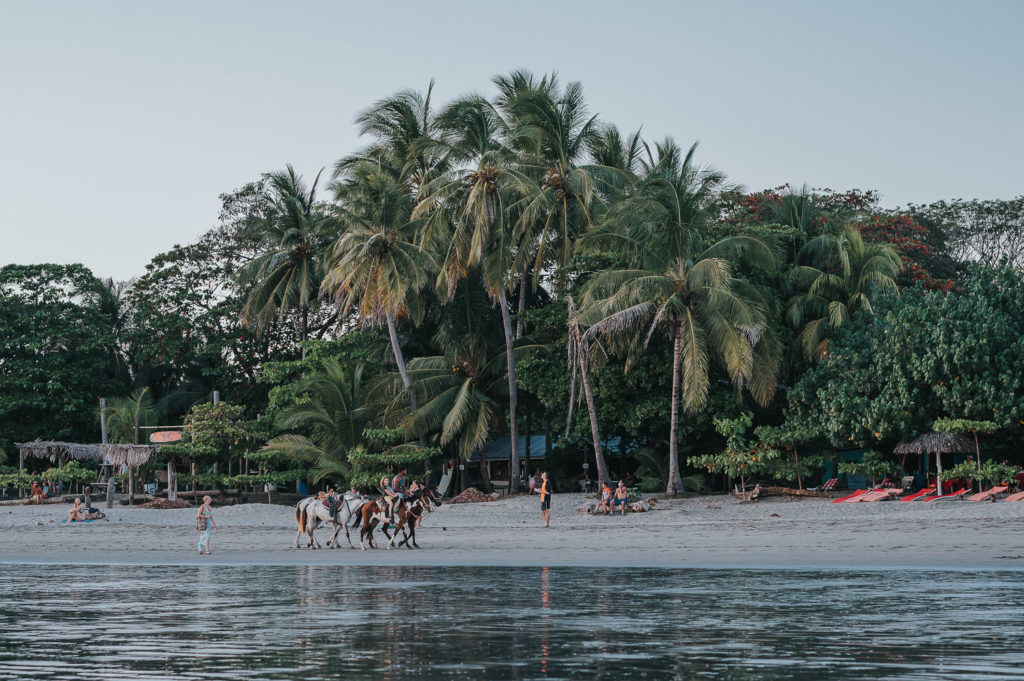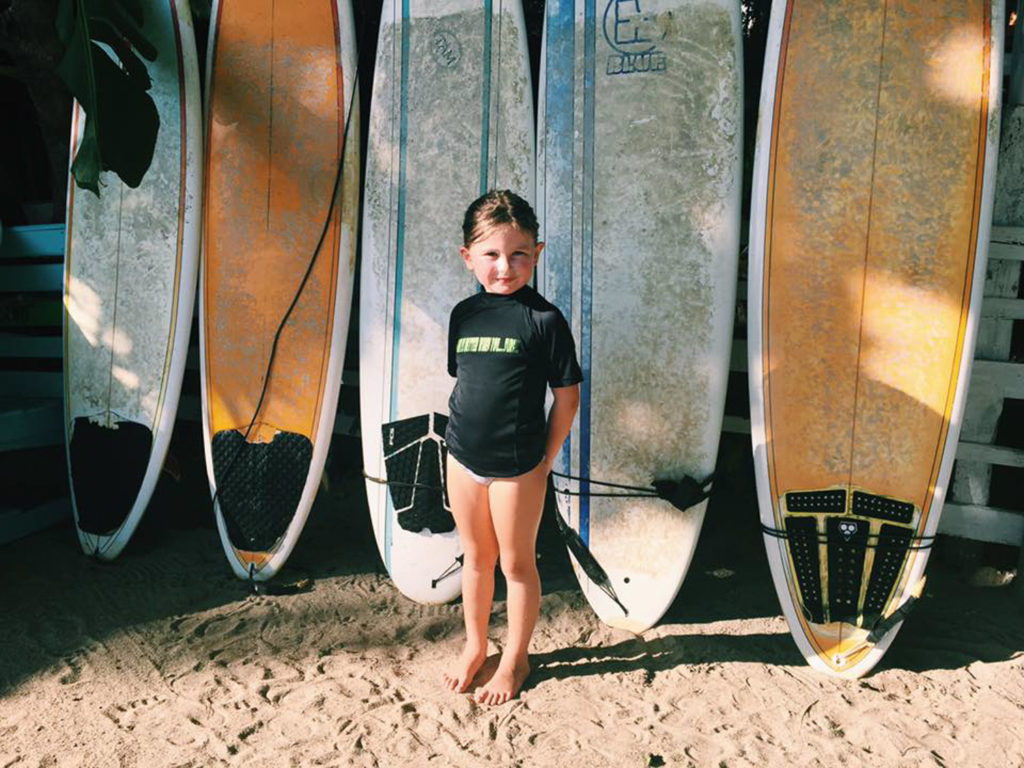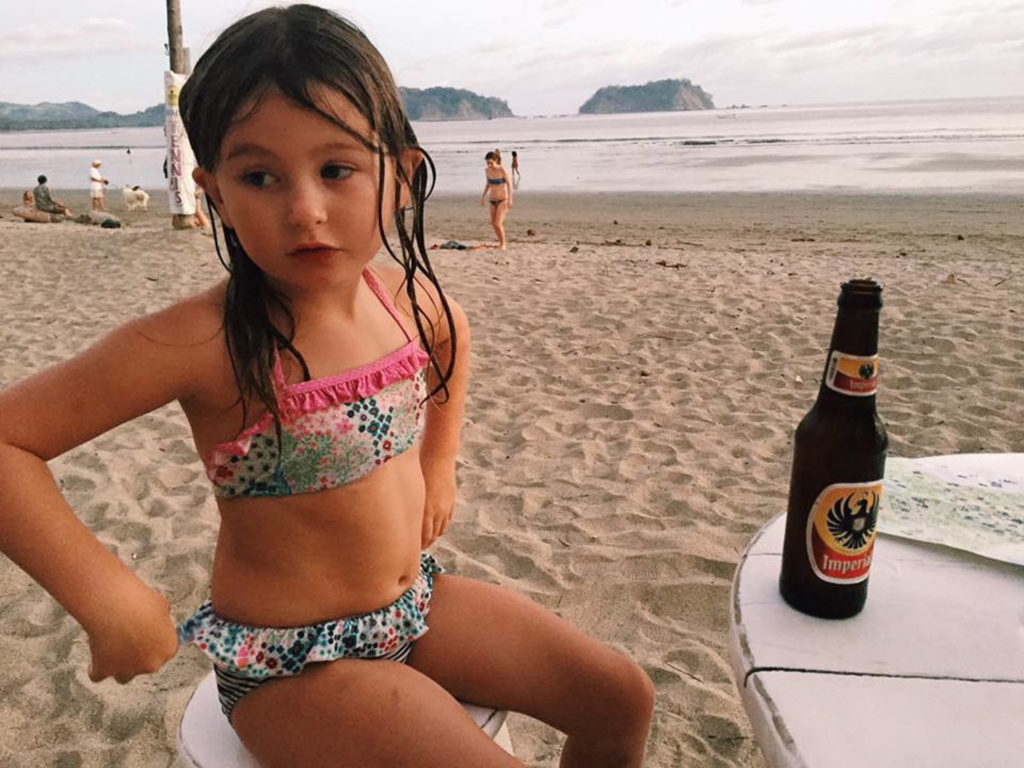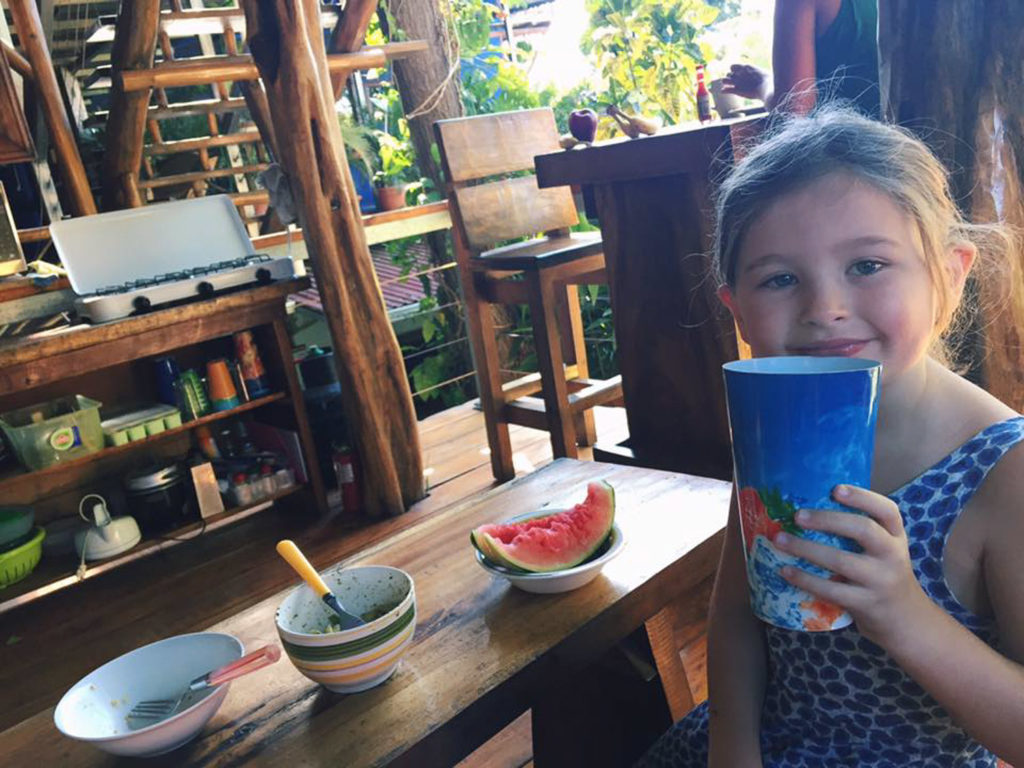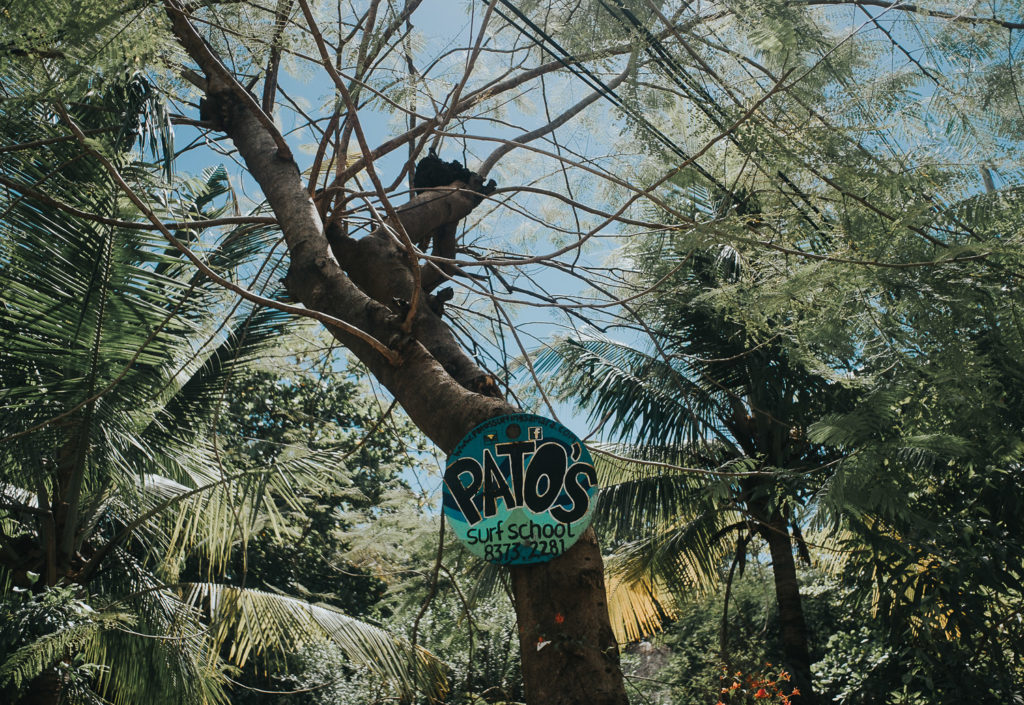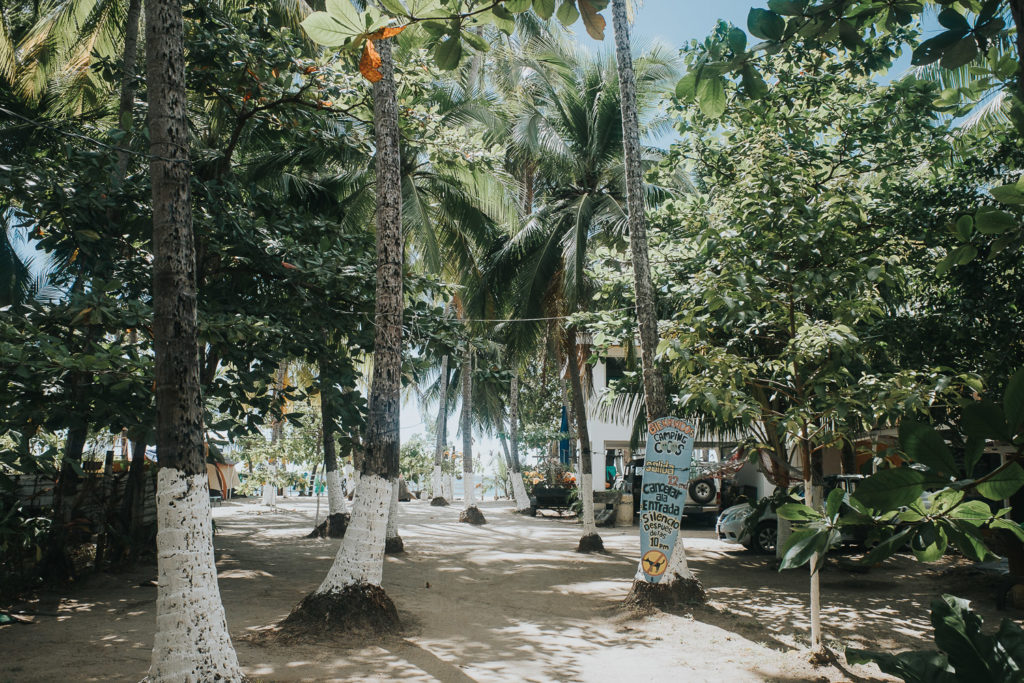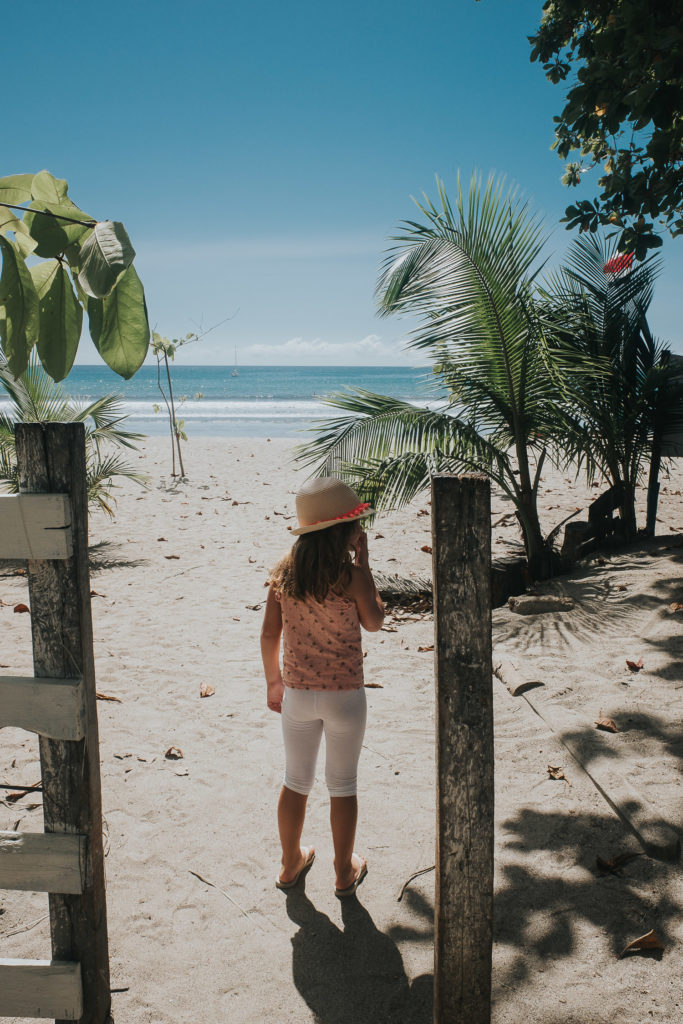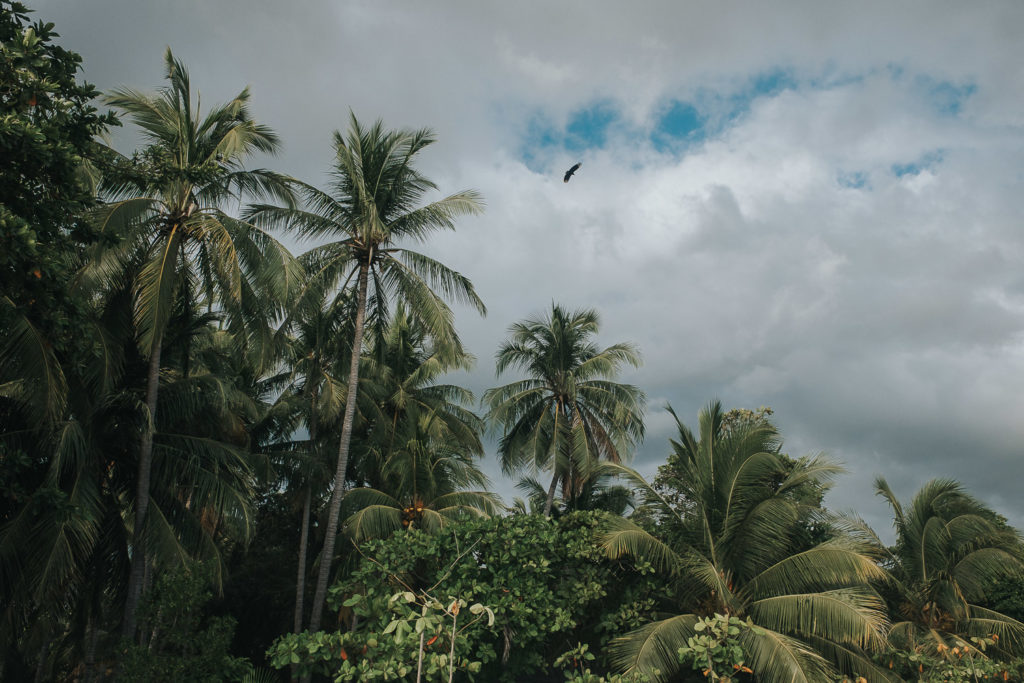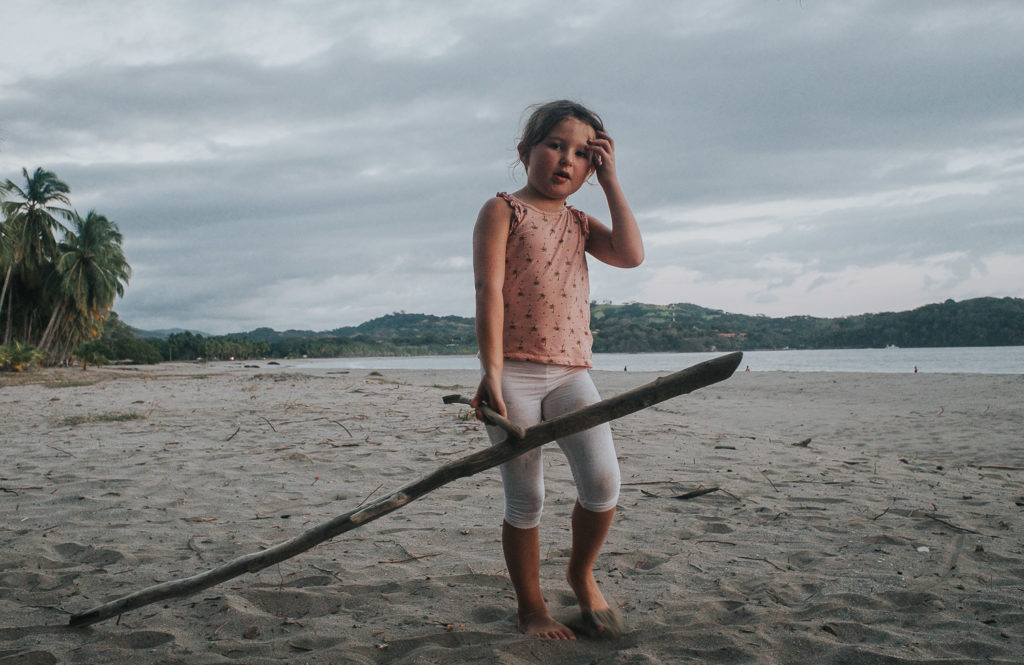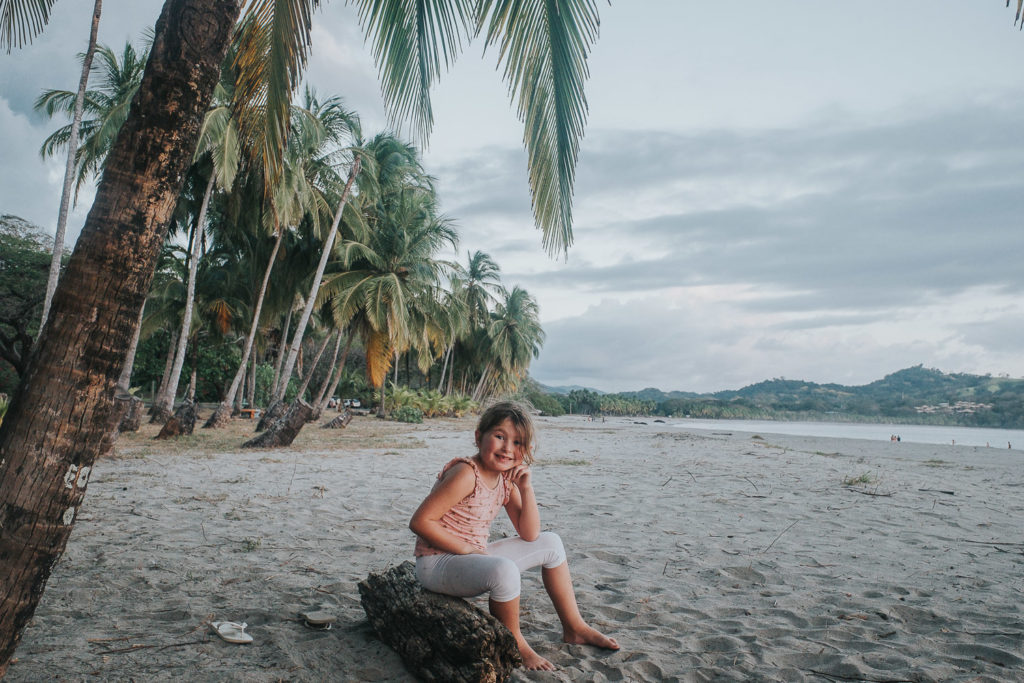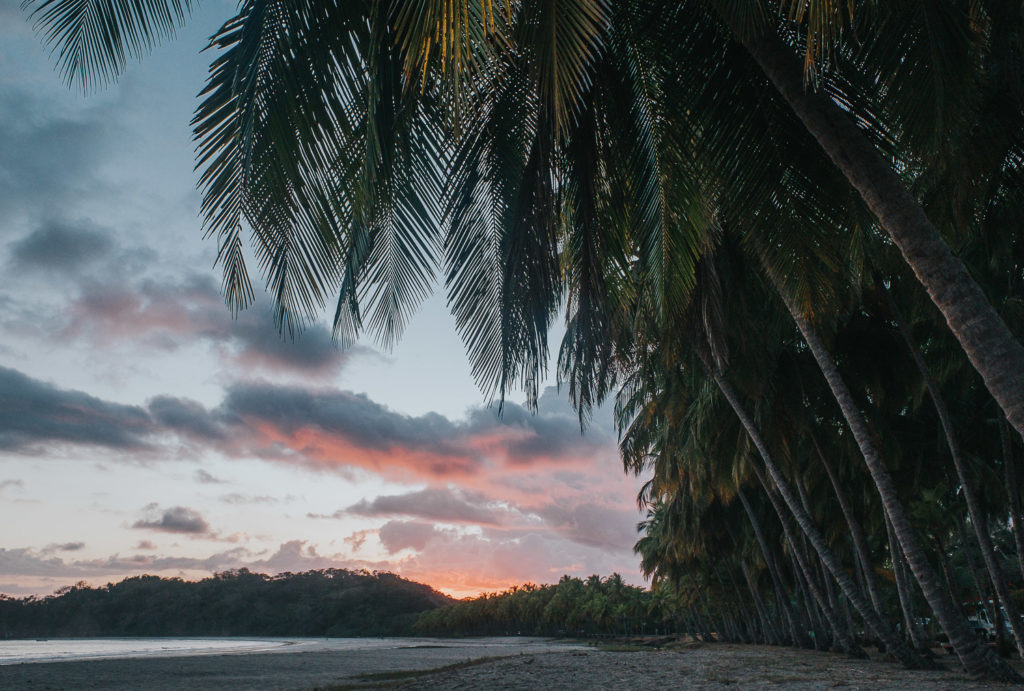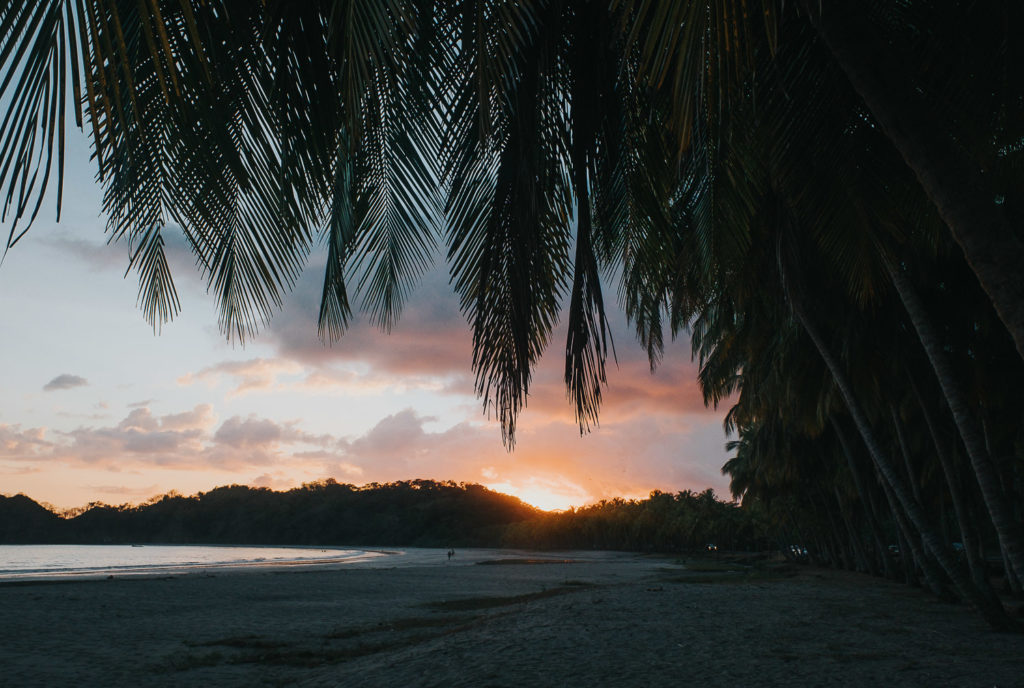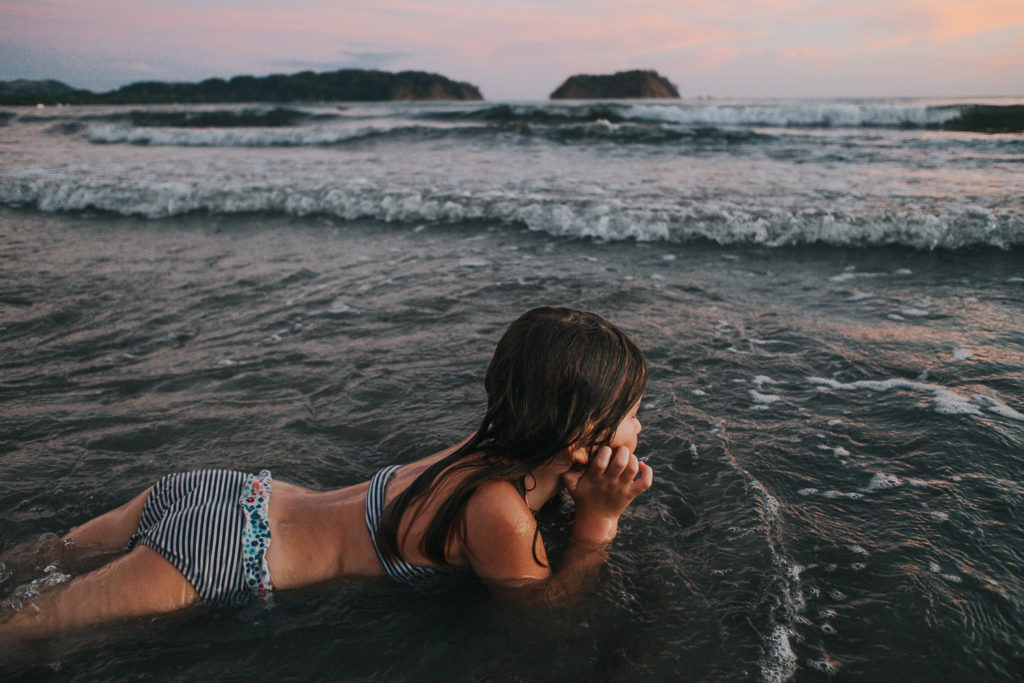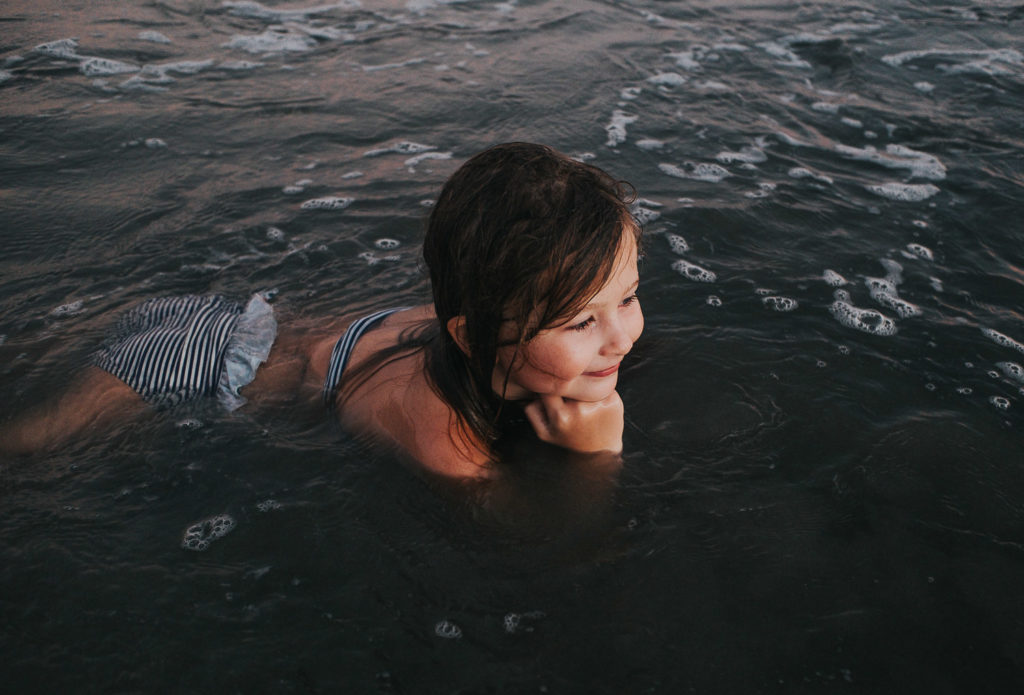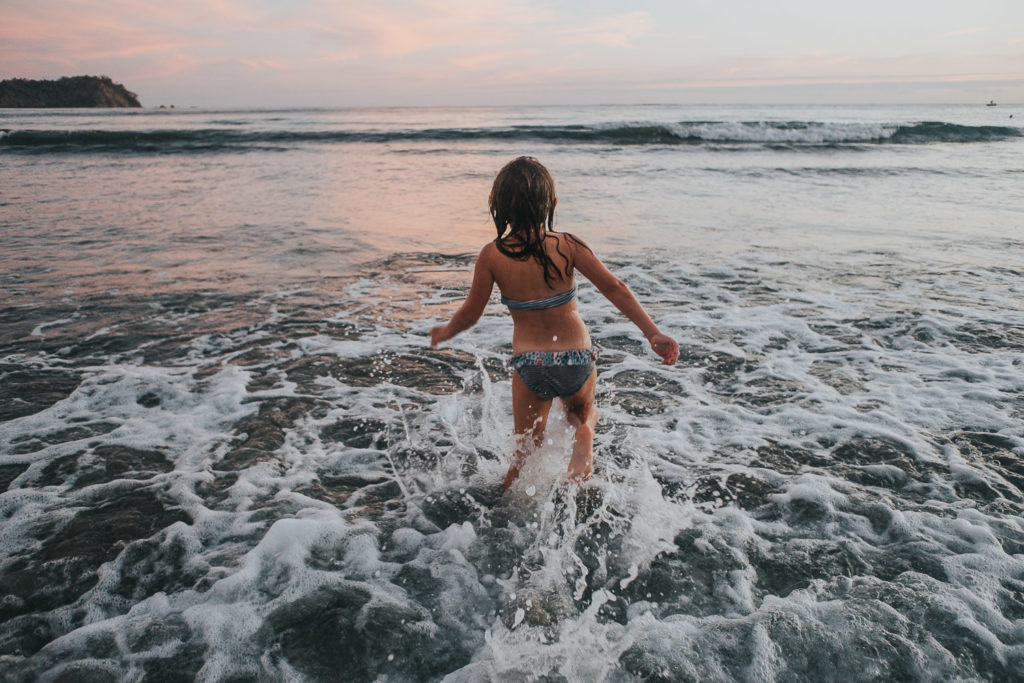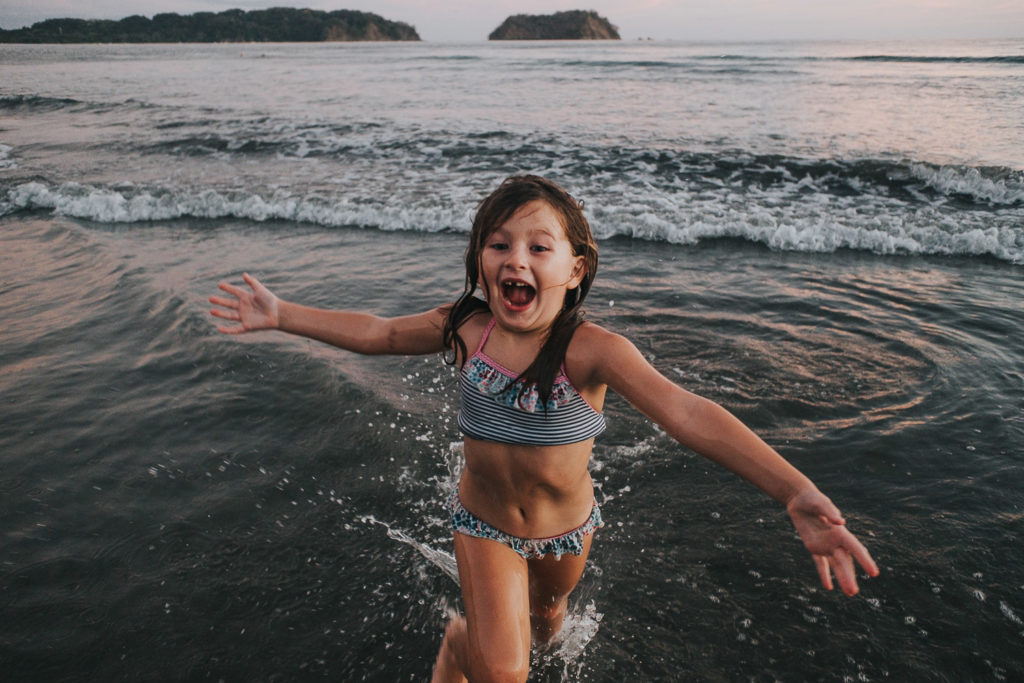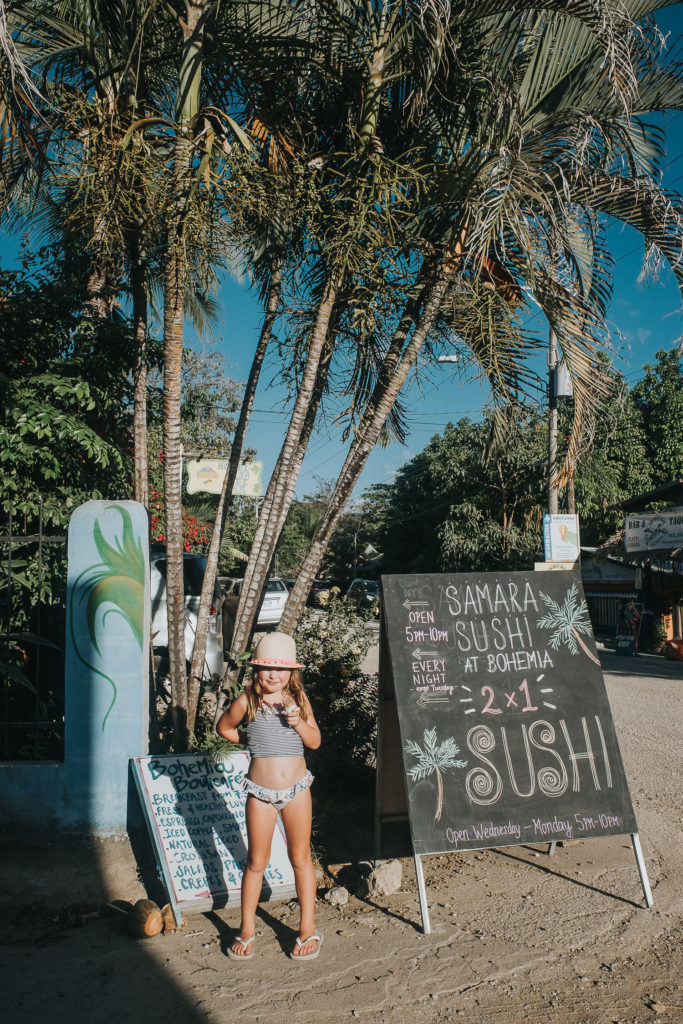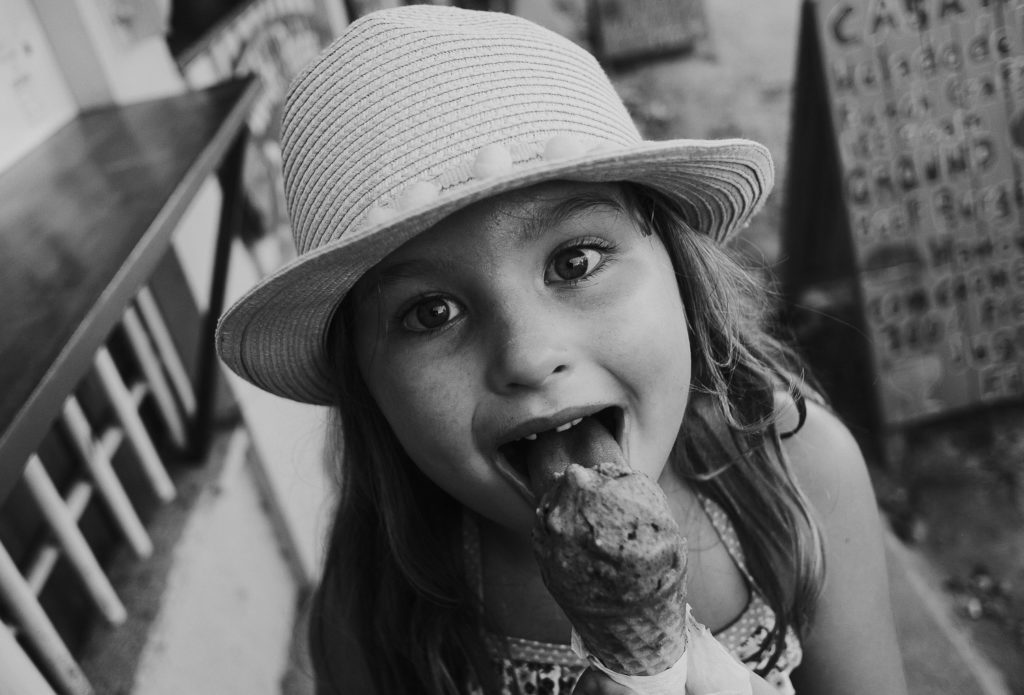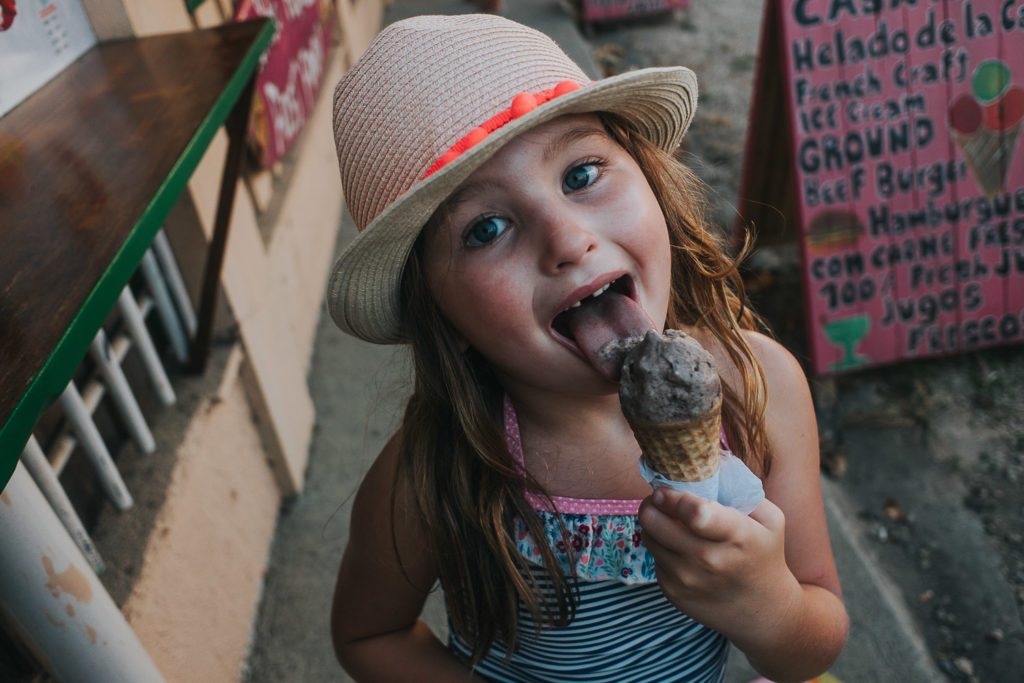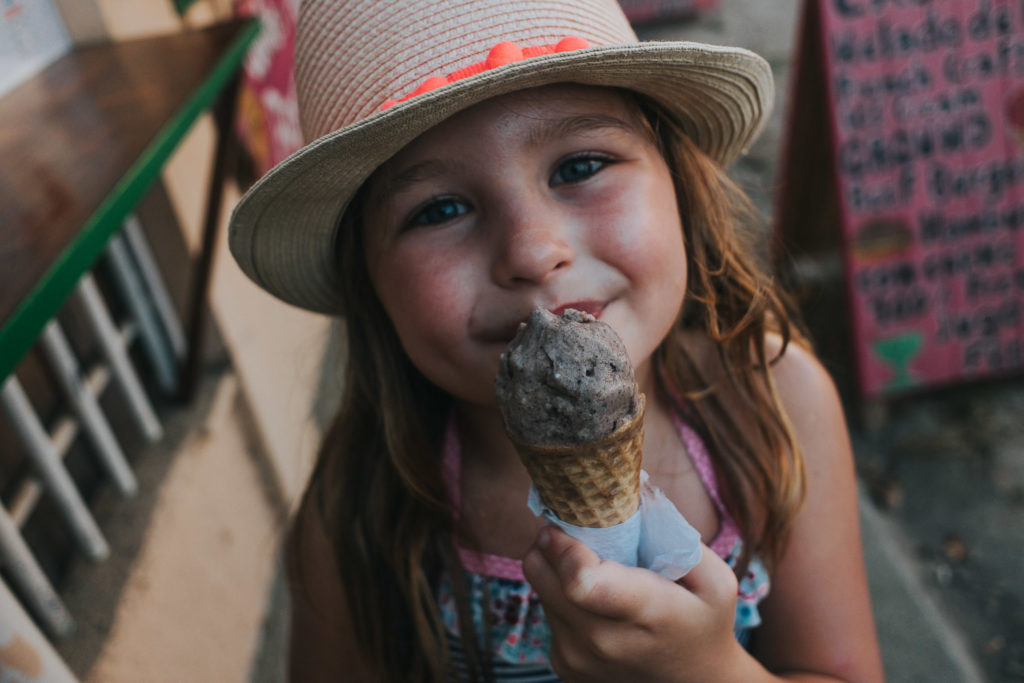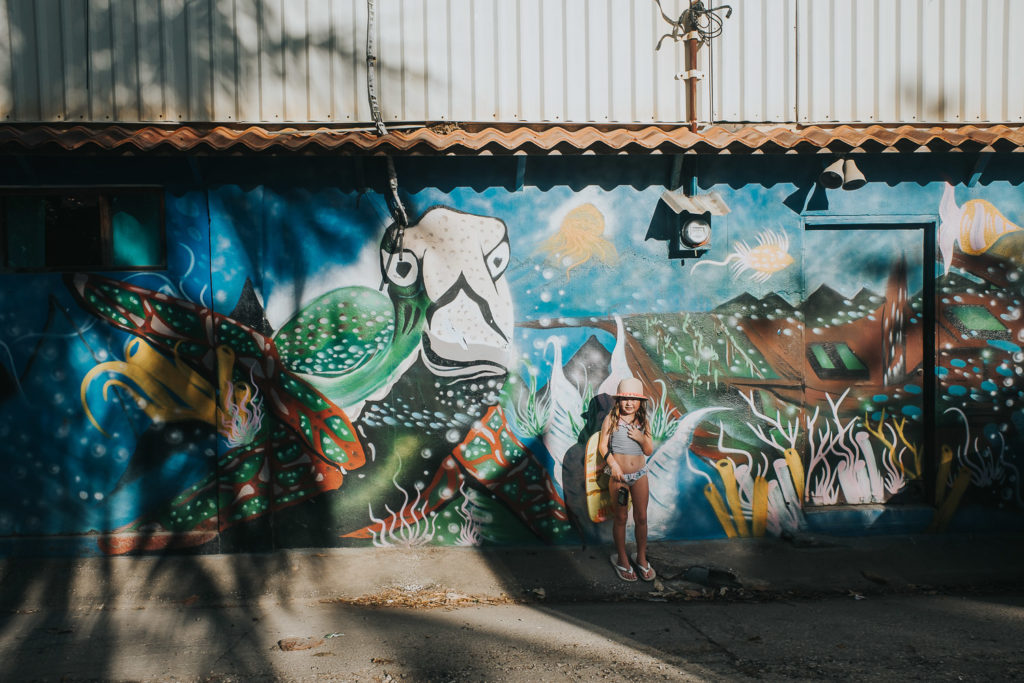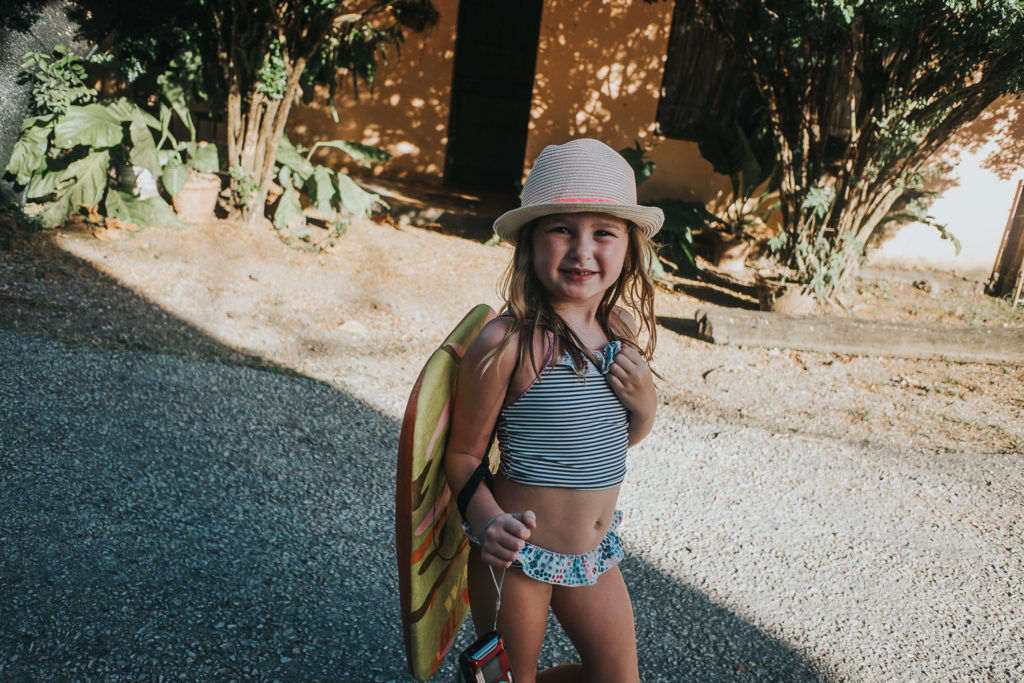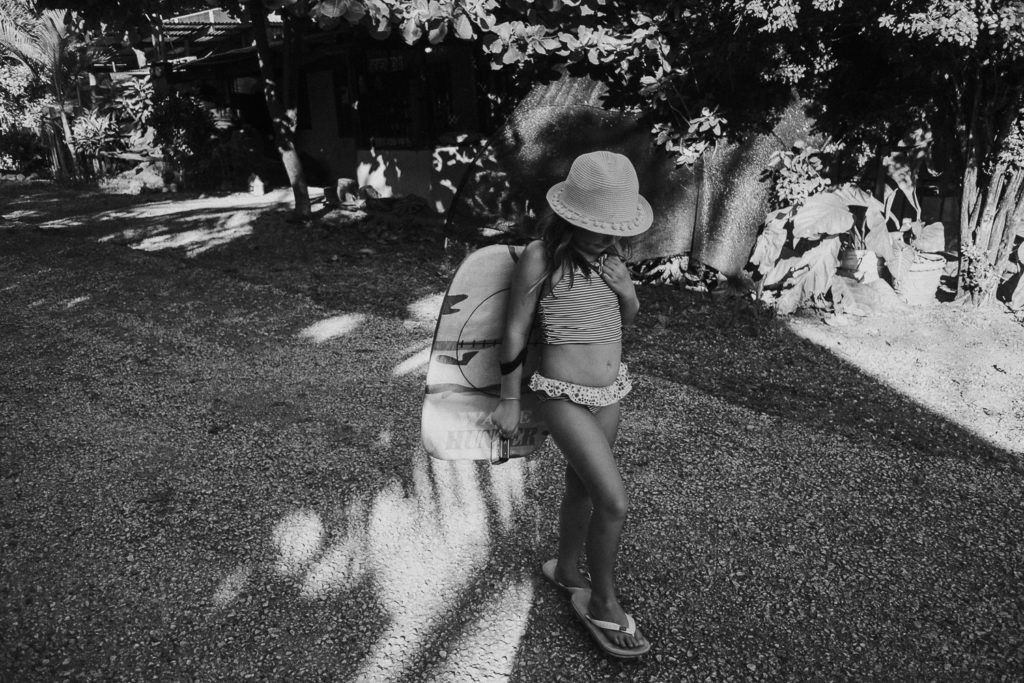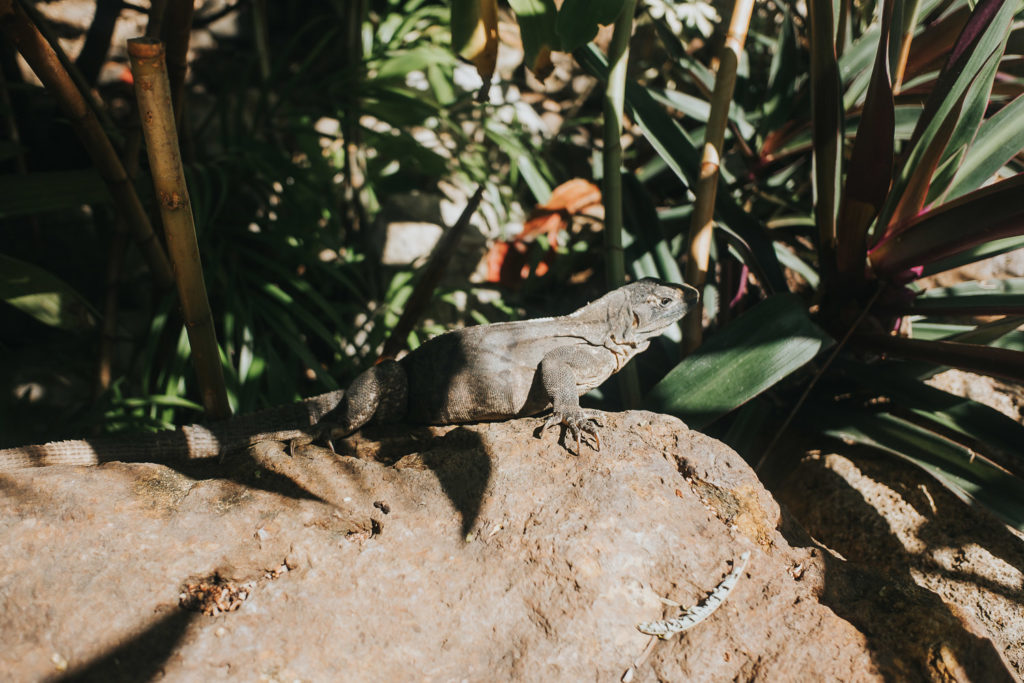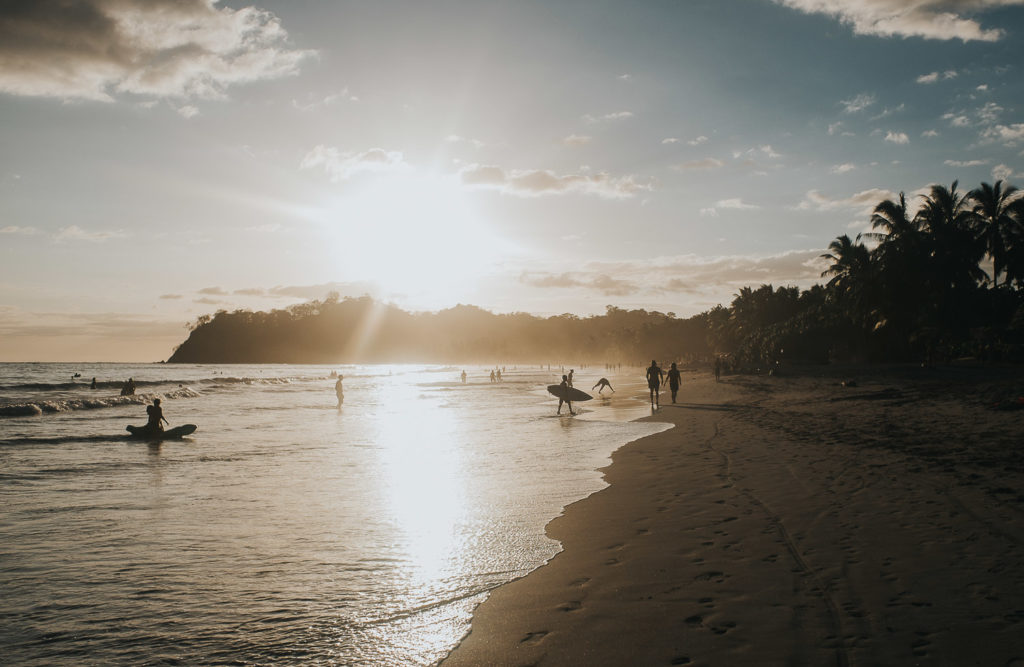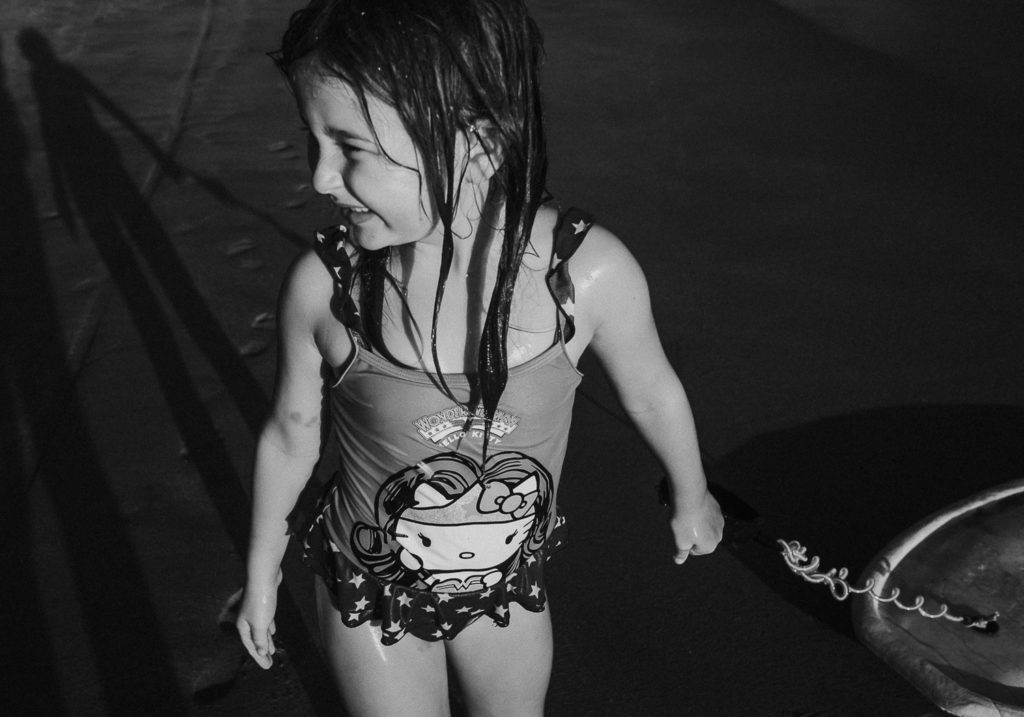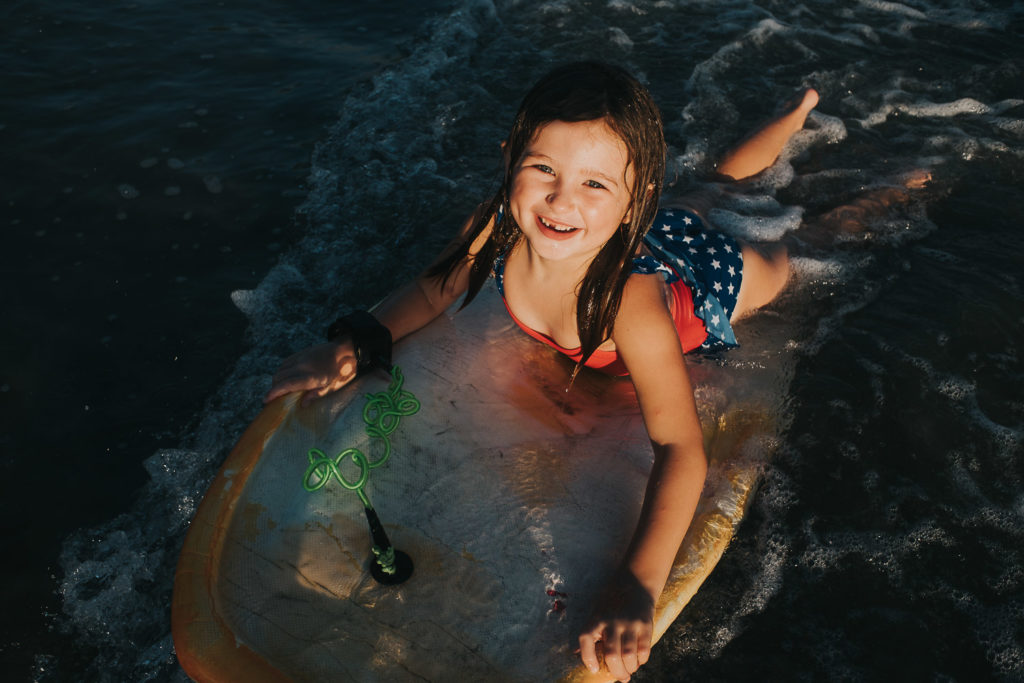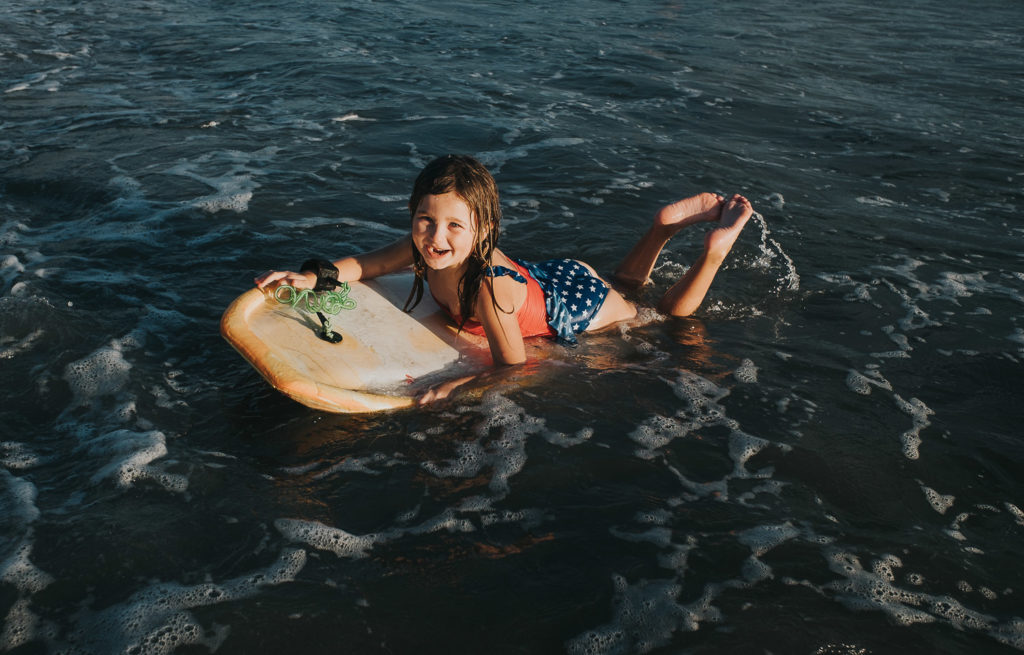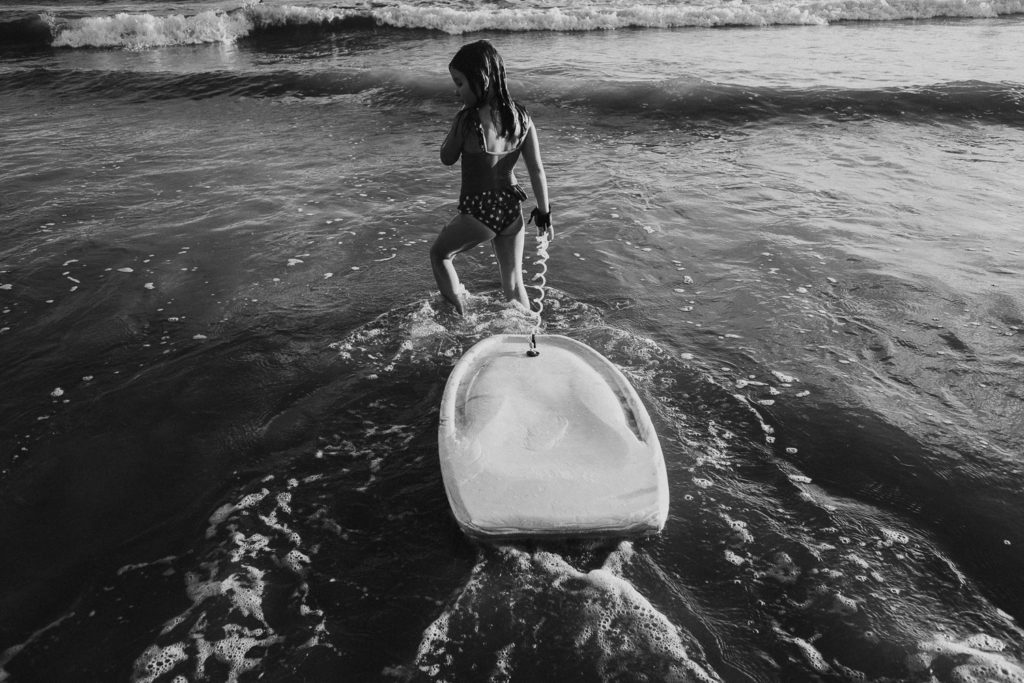 Last Stop – My Casa B&B, Manuel Antonio
Our last stop was at an awesome B&B just outside Parque Nacional Manuel Antonio, Costa Rica's most popular rainforest area. As we pulled up at the B&B the owner came running outside to point out to us a sloth sitting in the tree right in the grounds of the property! We loved watching the macaws here too – they'd fly over the swimming pool – and hand-fed the resident monkeys at breakfast! Probably the rascal's favourite part of the entire trip.
Parque Nacional Manuel Antonio
To enter the national park itself you just rock up at the main car park and from there it's around a 30 minute hike to the two idyllic beaches – Playa Espadilla Sur and Playa Manuel Antonio. I totally got my tropical beach kicks here, particularly later in the day when we managed to avoid being nagged by the park rangers to leave (the park closes early evening just before it gets dark) and had the whole of Manuel Antonio beach TO OURSELVES. Dream. It was a little busier earlier in the day but not enough to spoil the experience. The monkeys are pests though, and the raccoons too! The raccoons particularly will steal your picnic if you don't guard it with your life.. We didn't see much wildlife in the rainforest part of the park – we saw more at the B&B! – but then we didn't hire a guide which apparently is the way to go if you want to see sloths.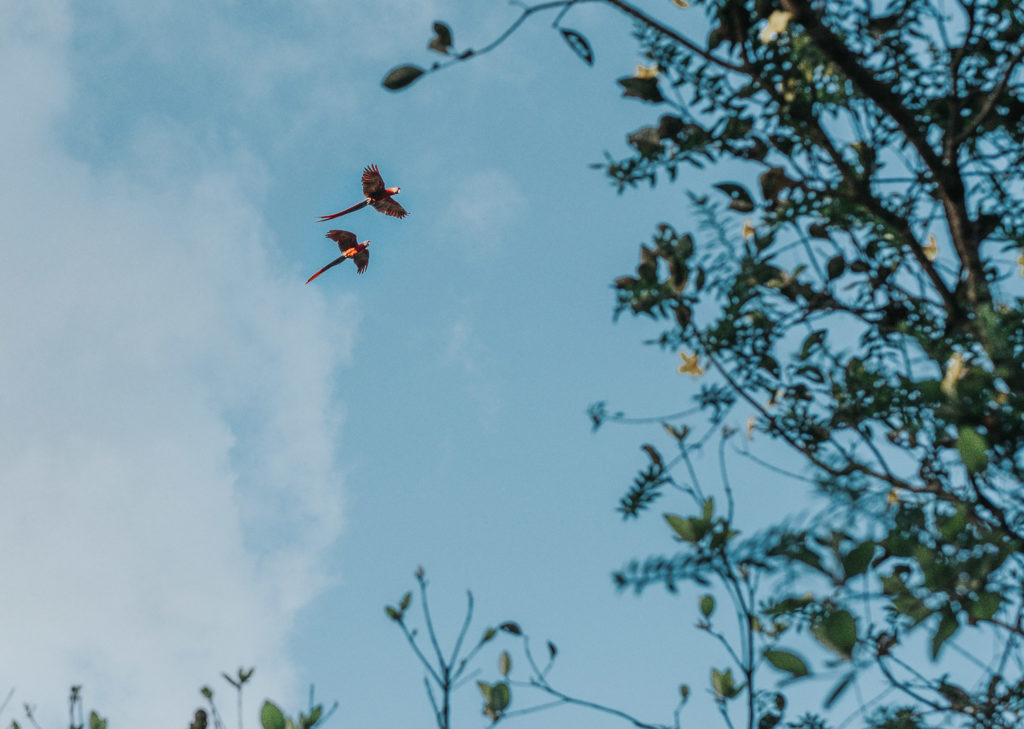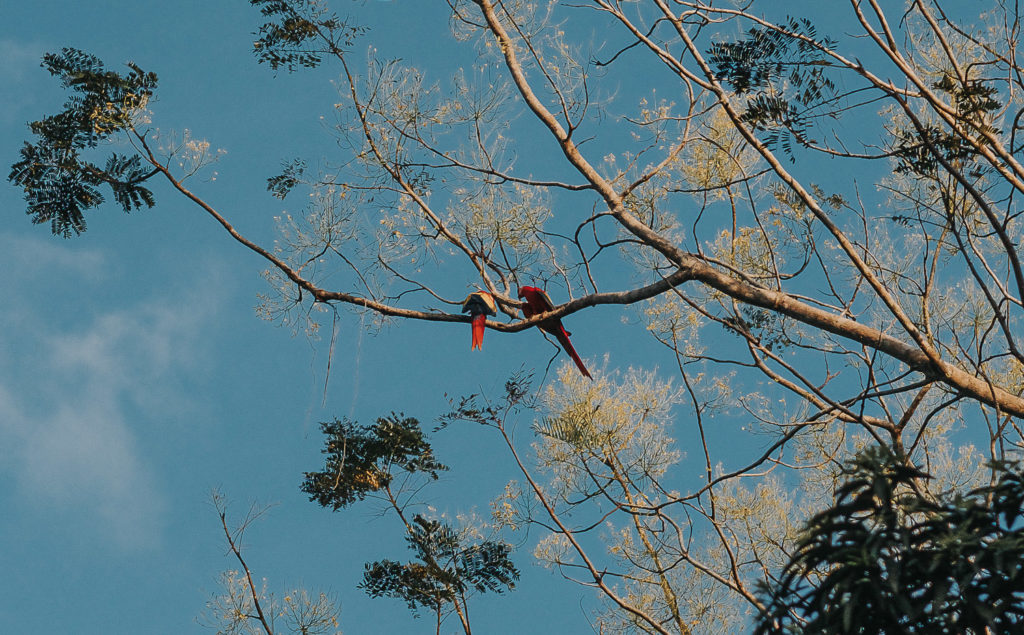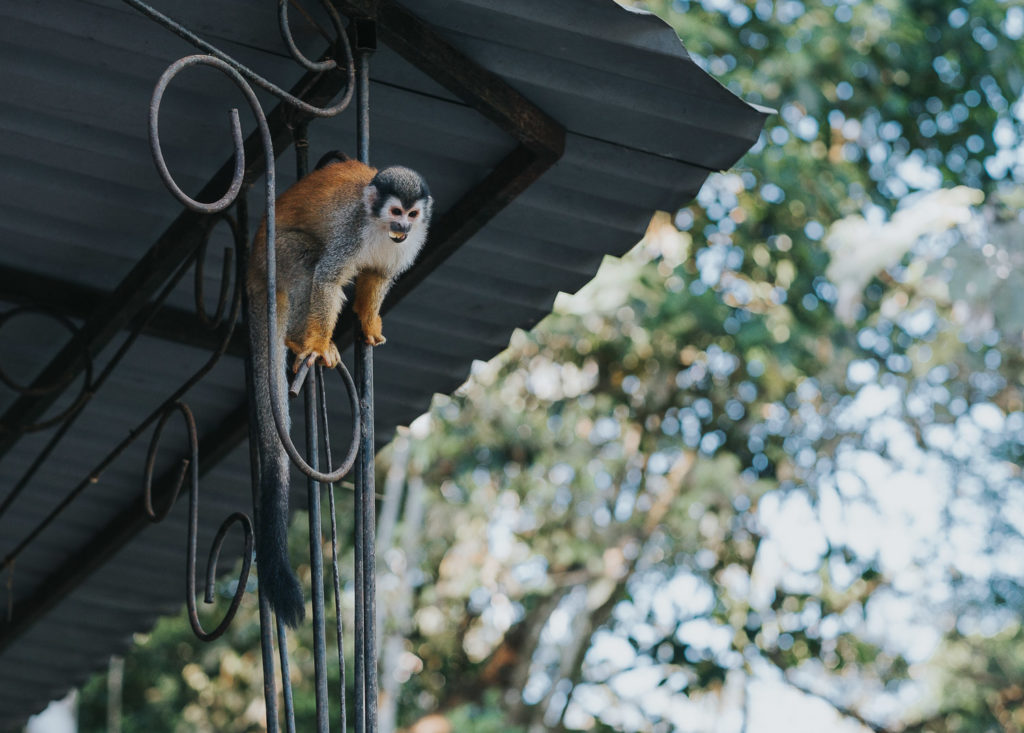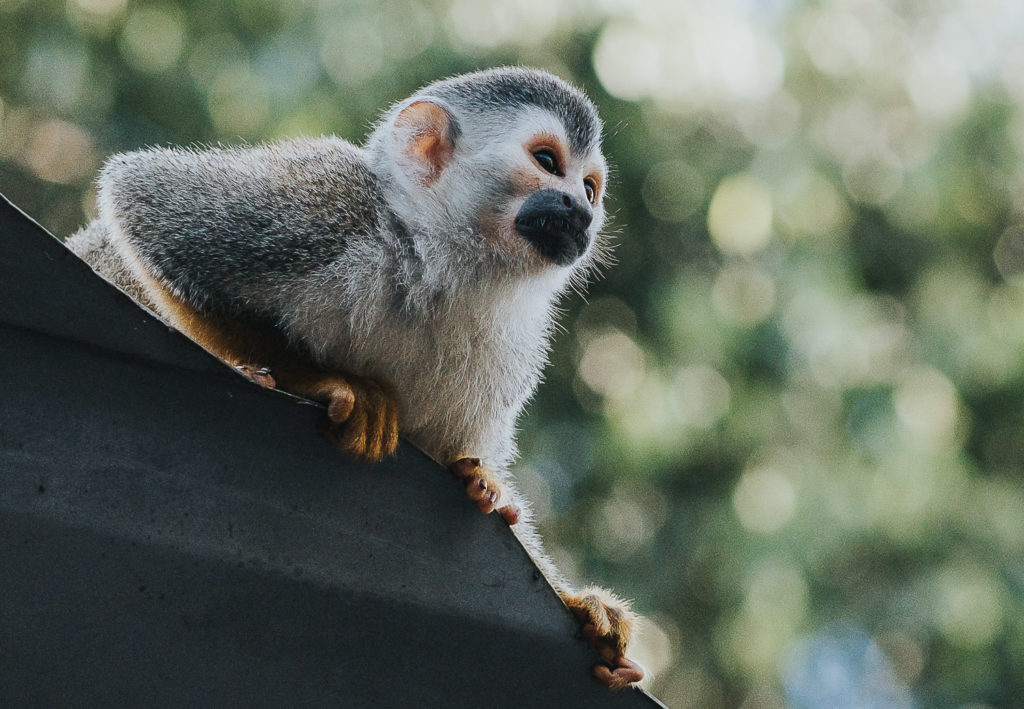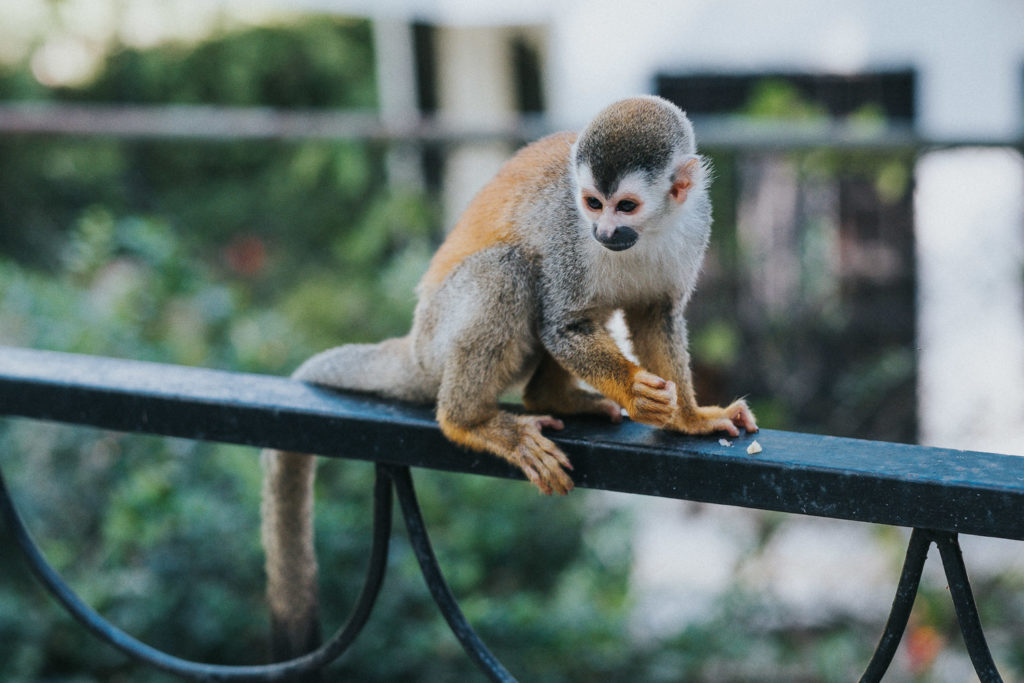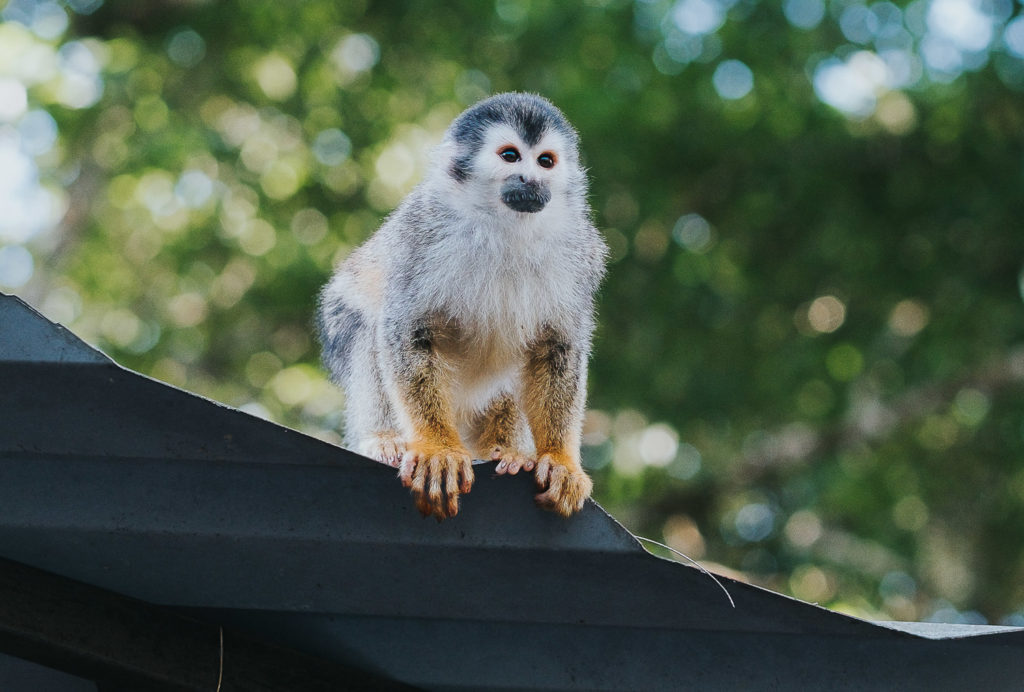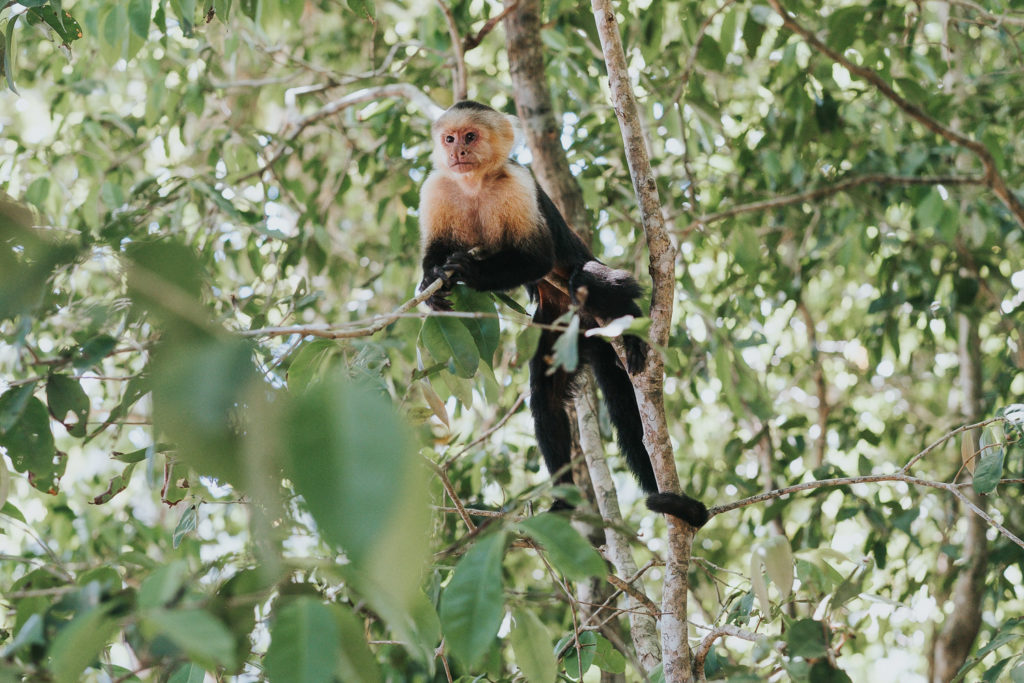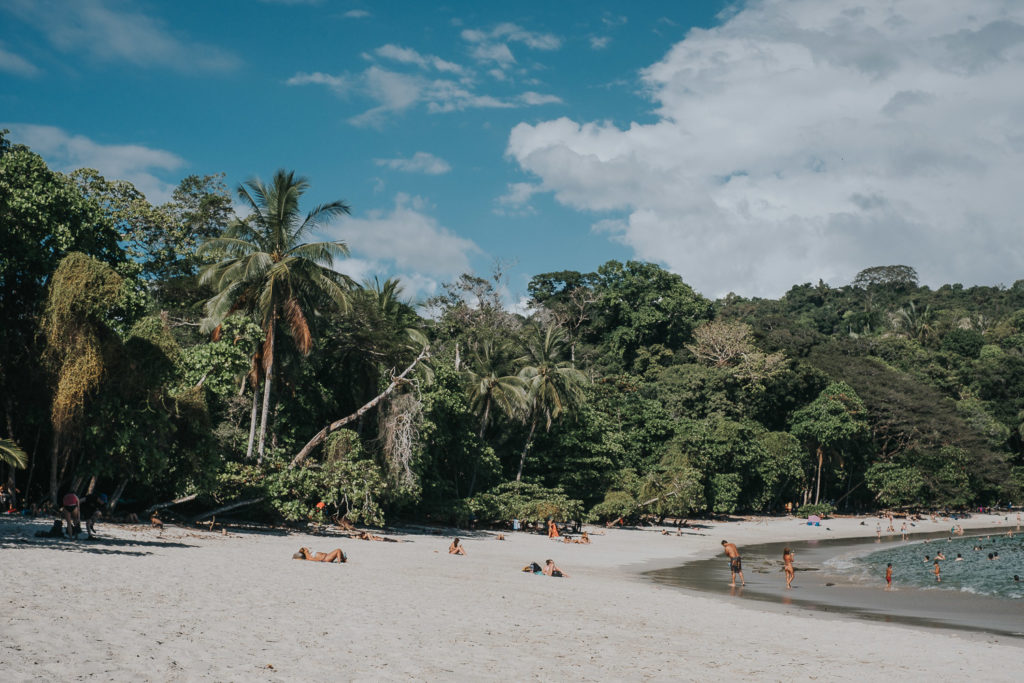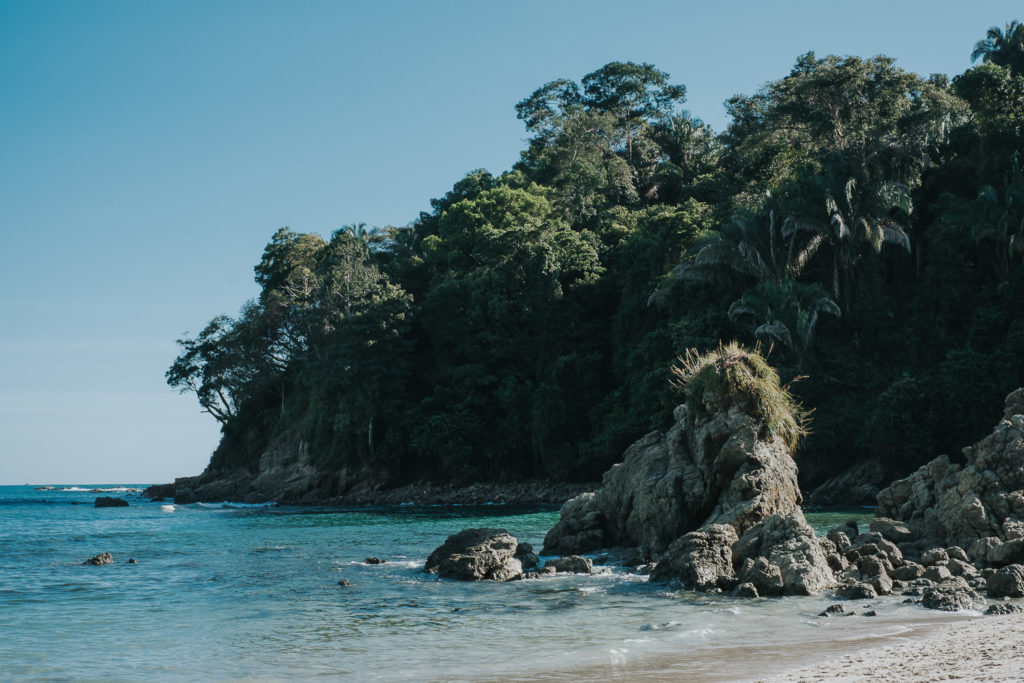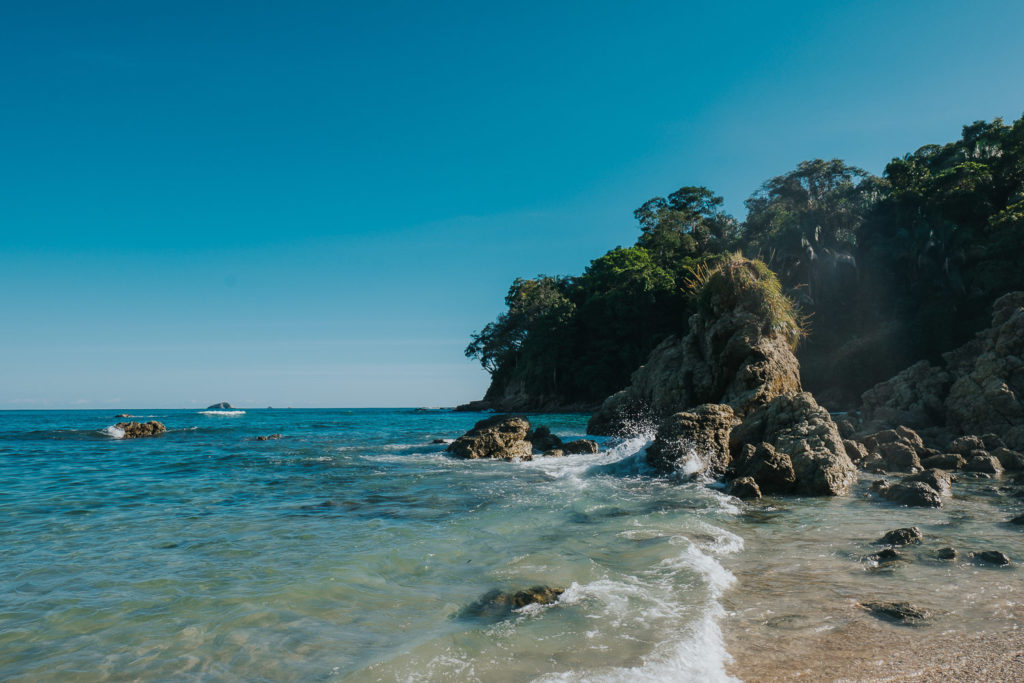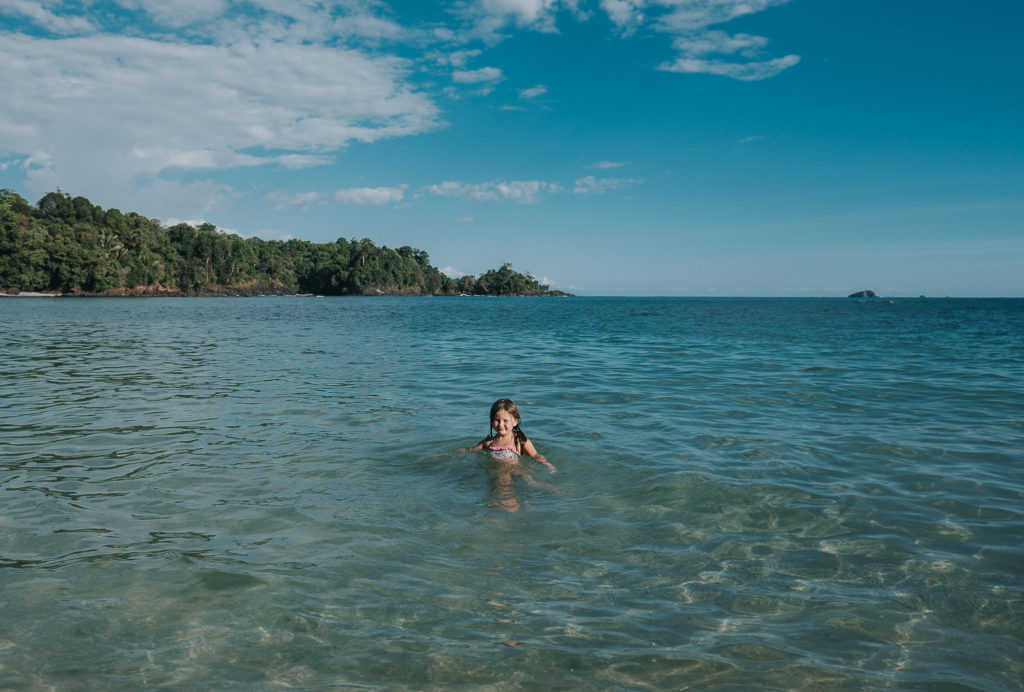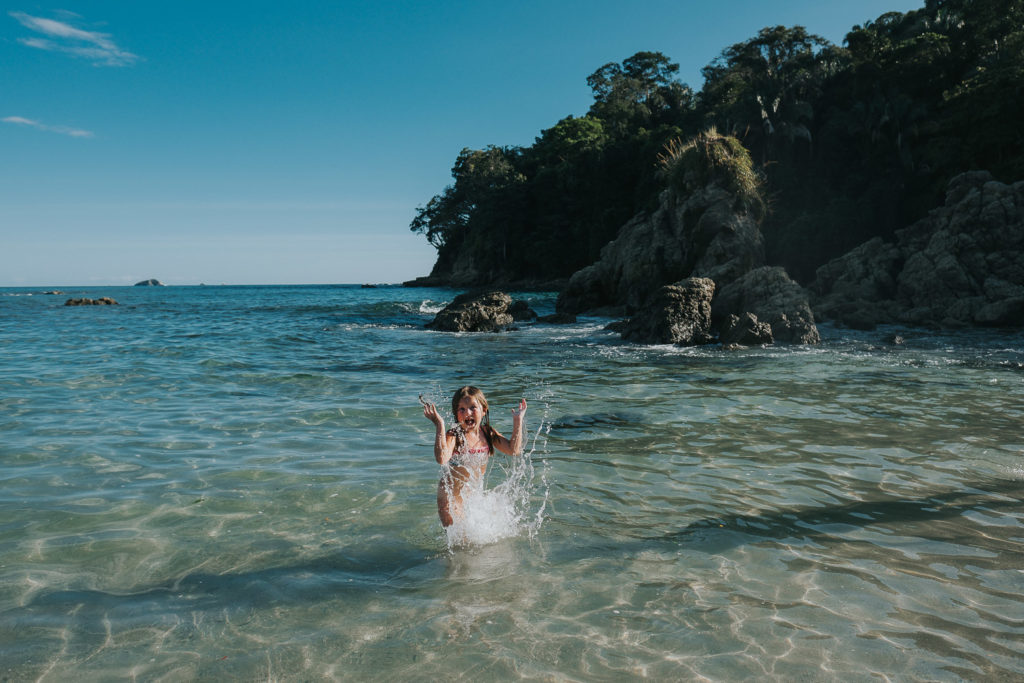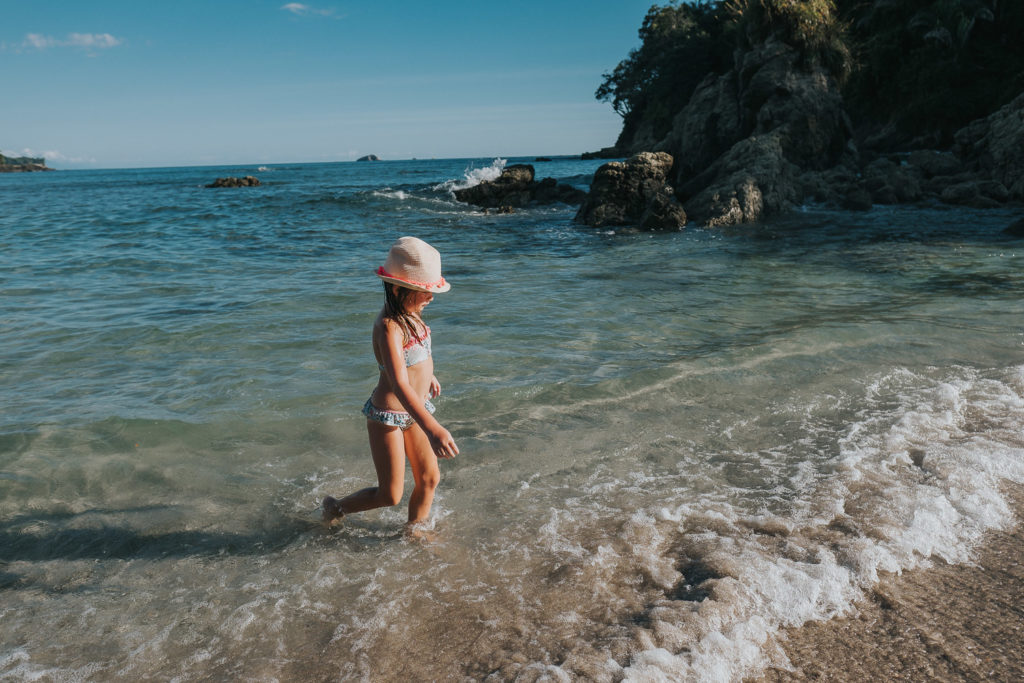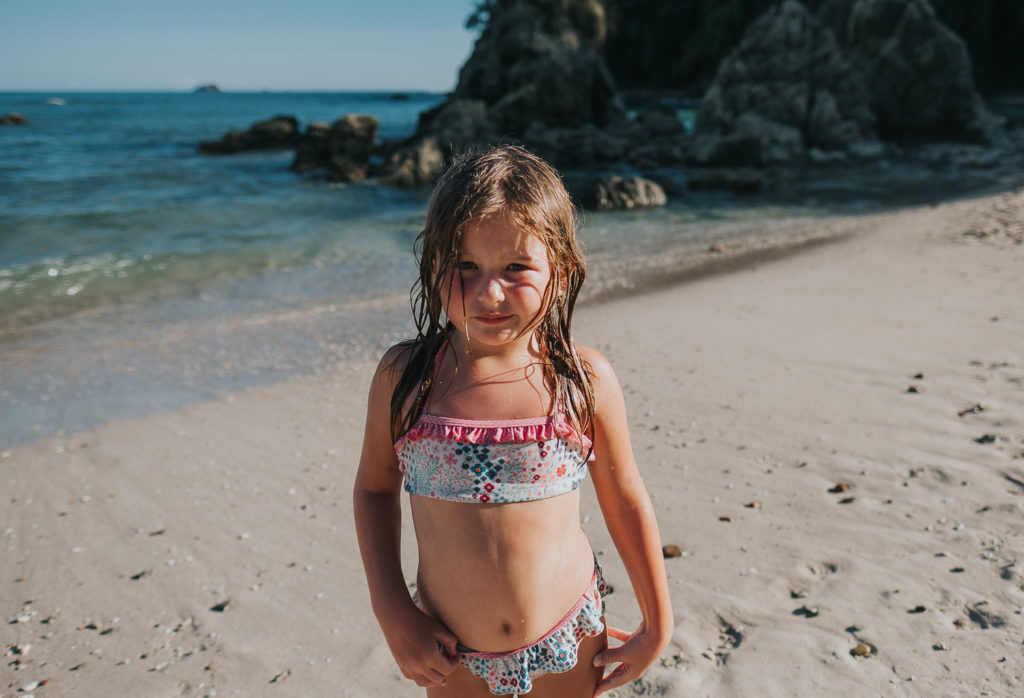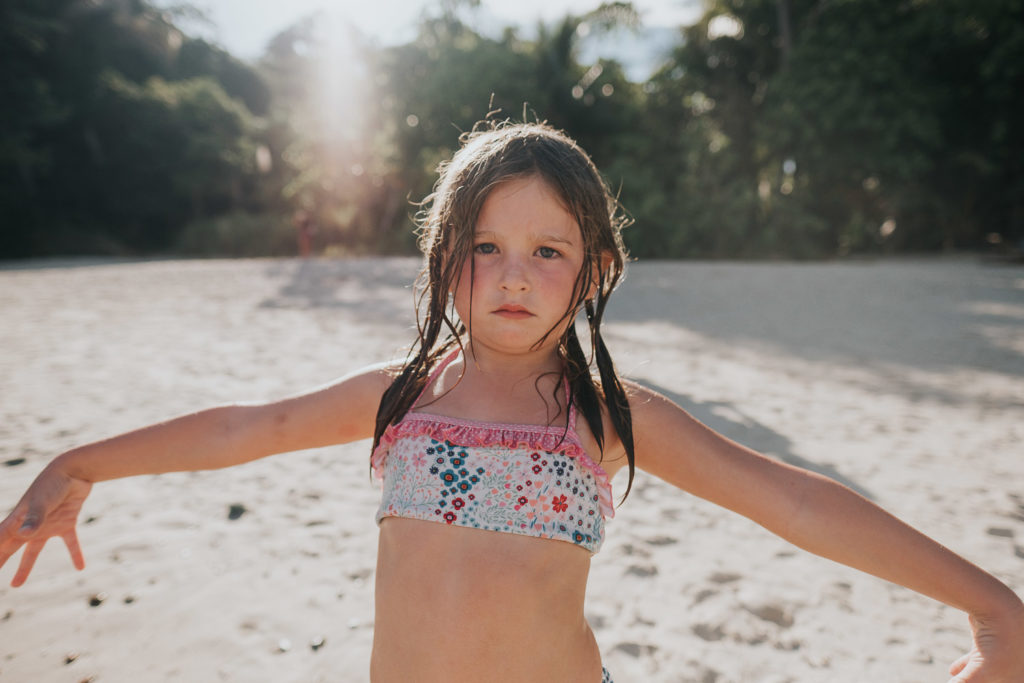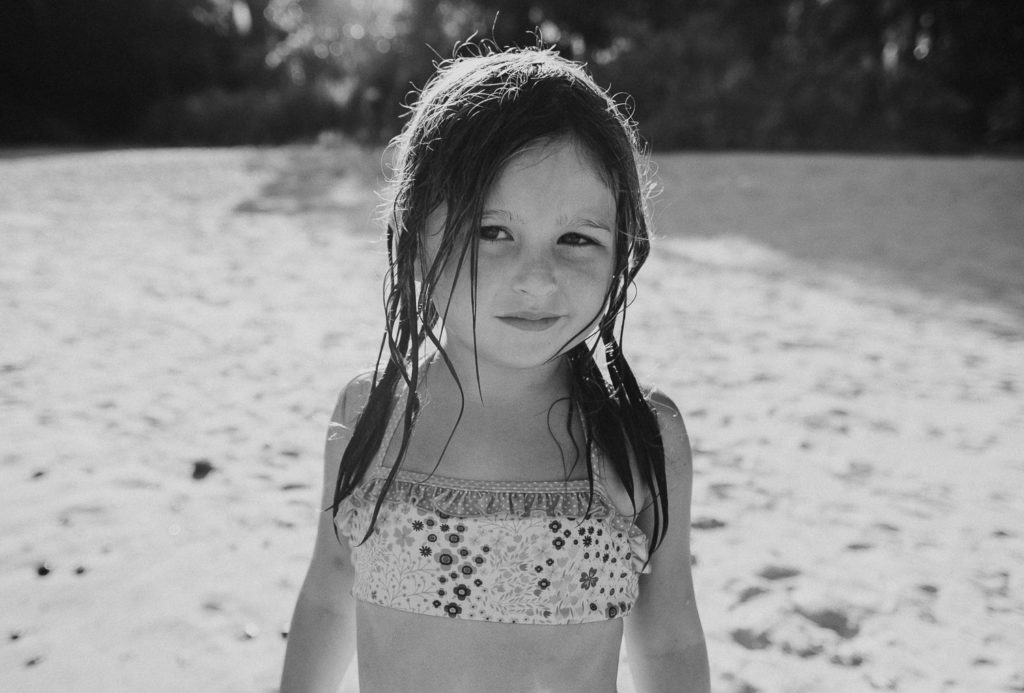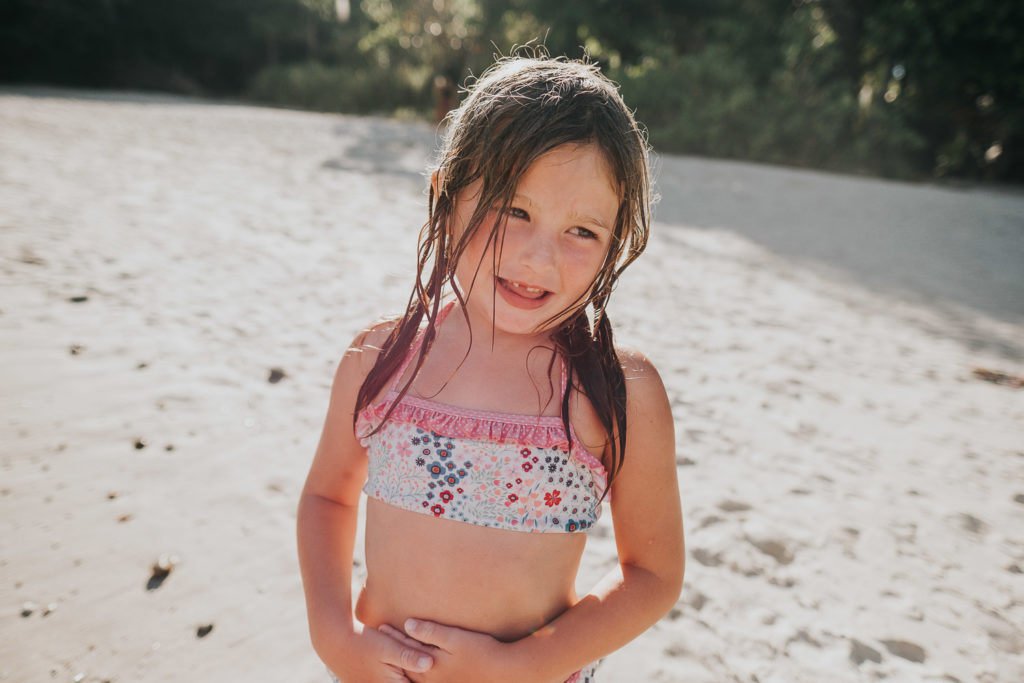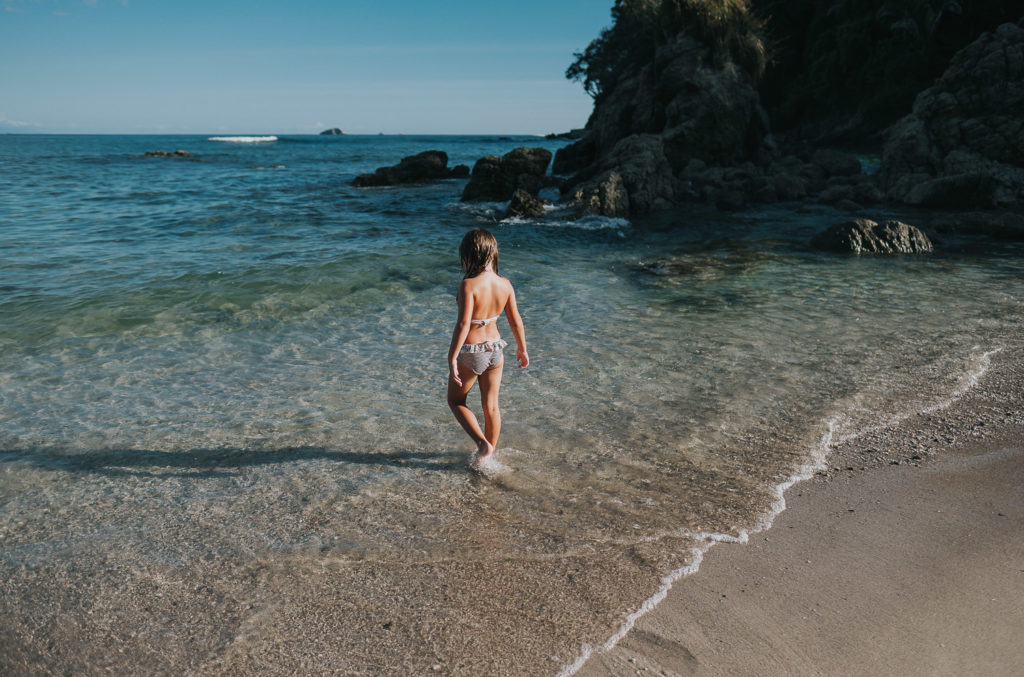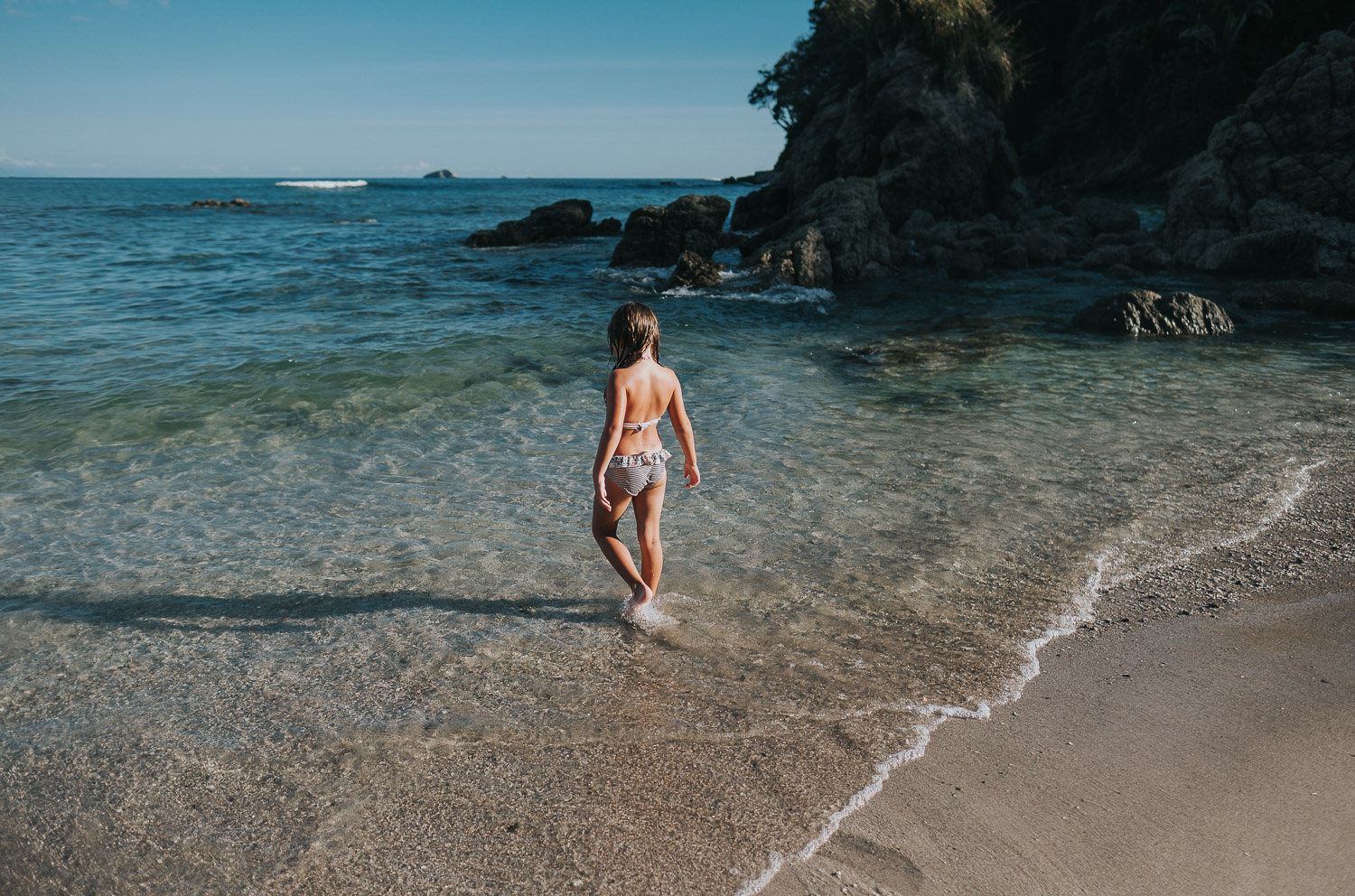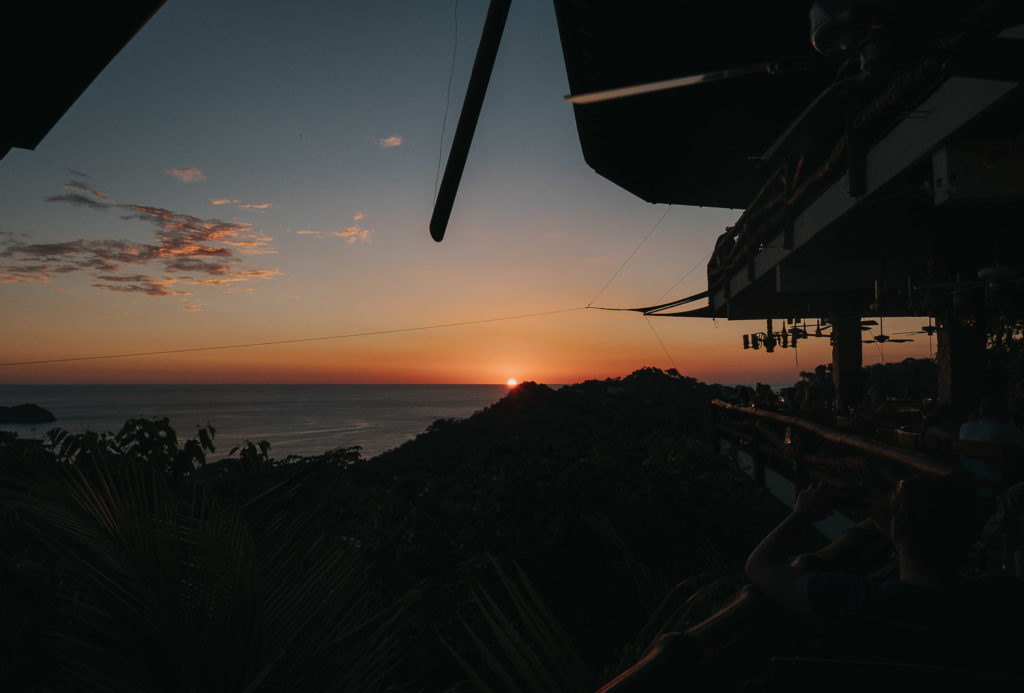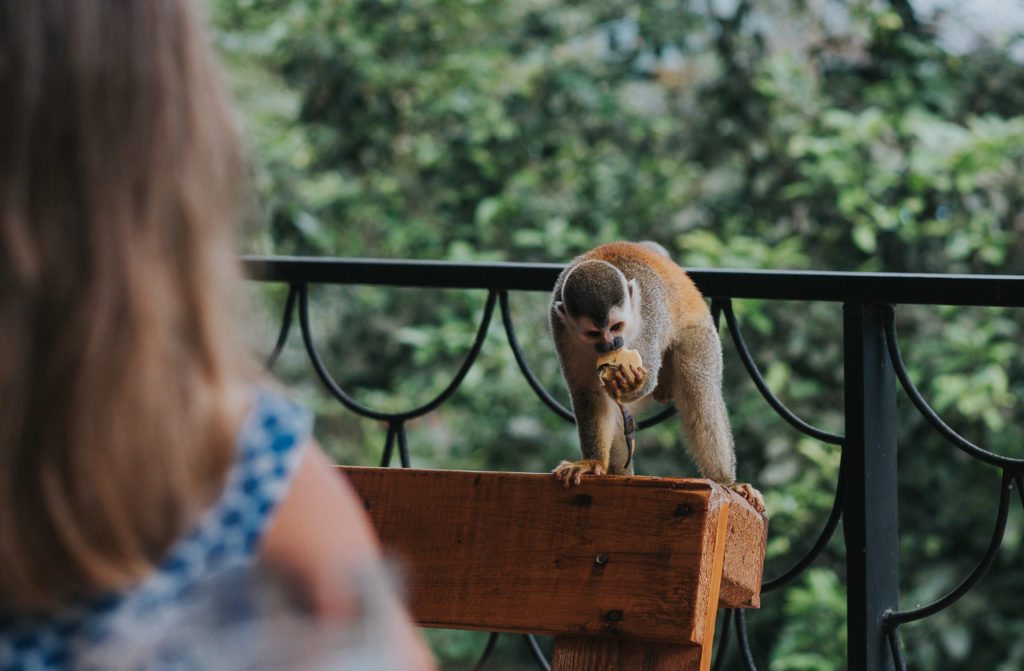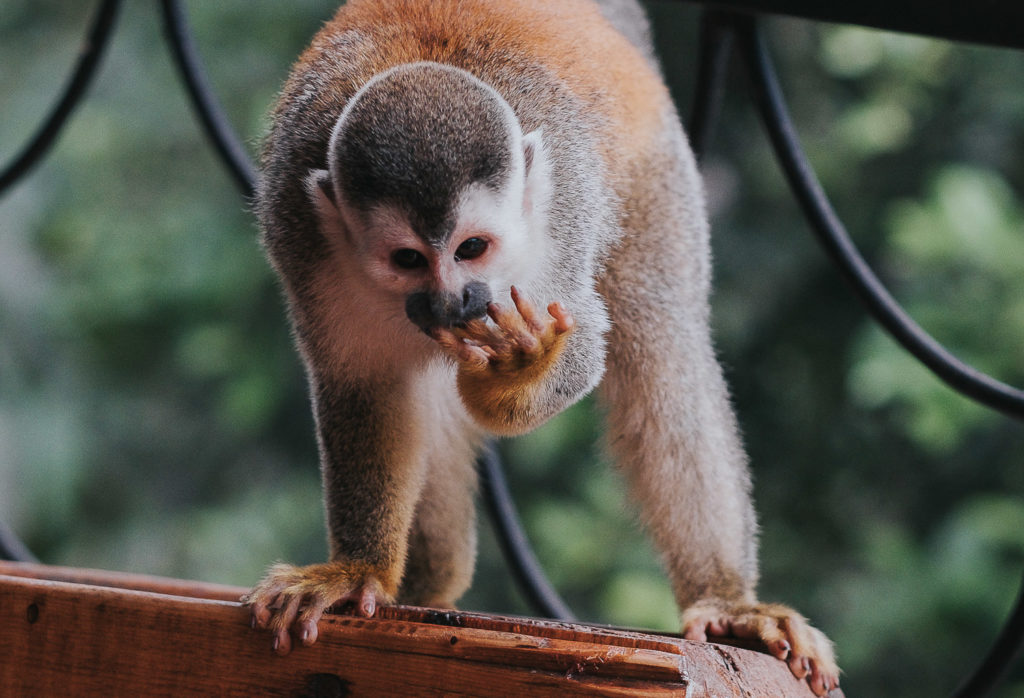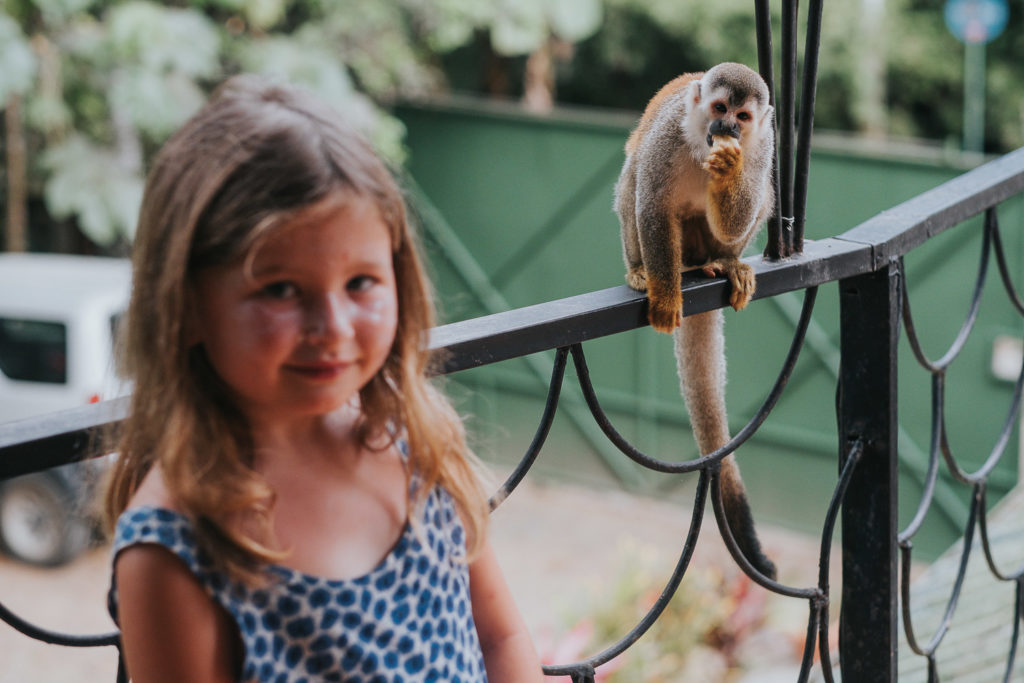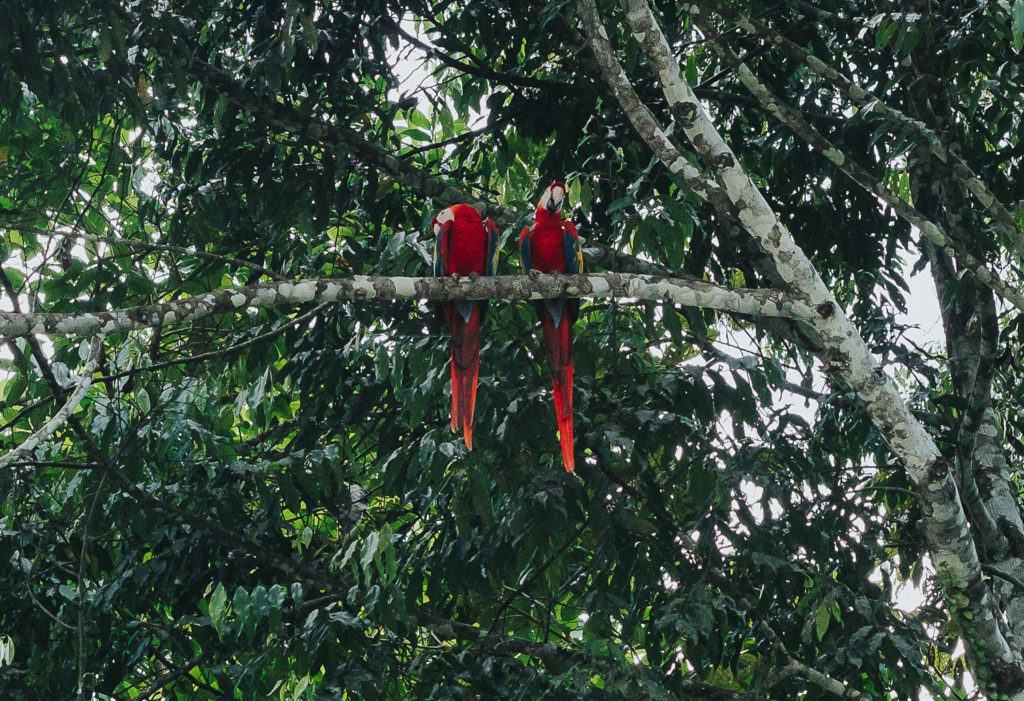 And here area few more random pics from various points in the trip, including some taken by The Rascal herself!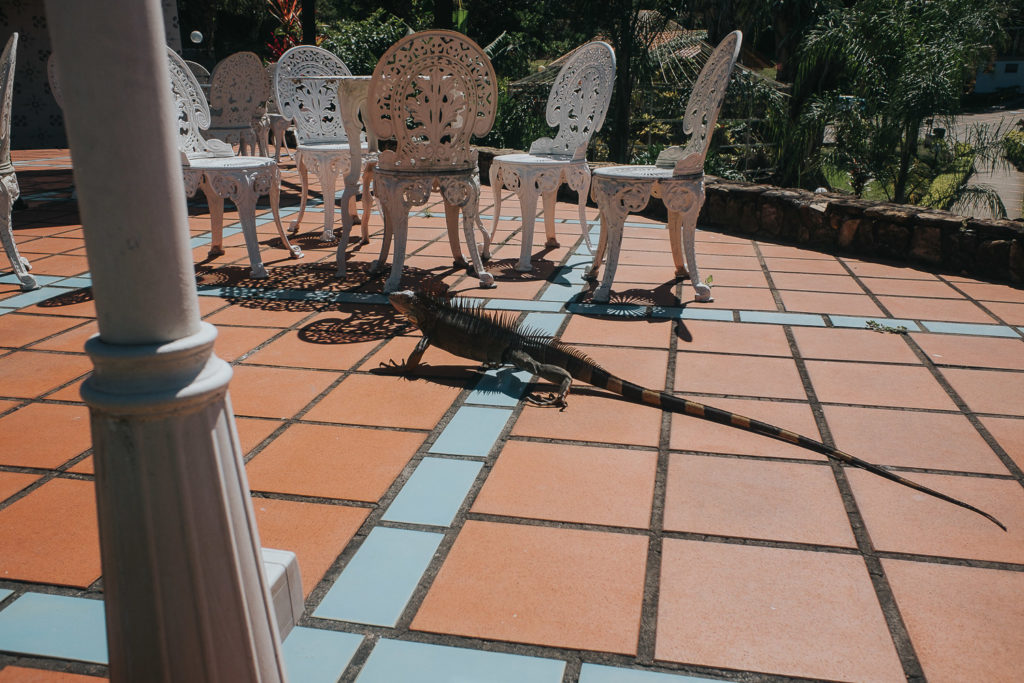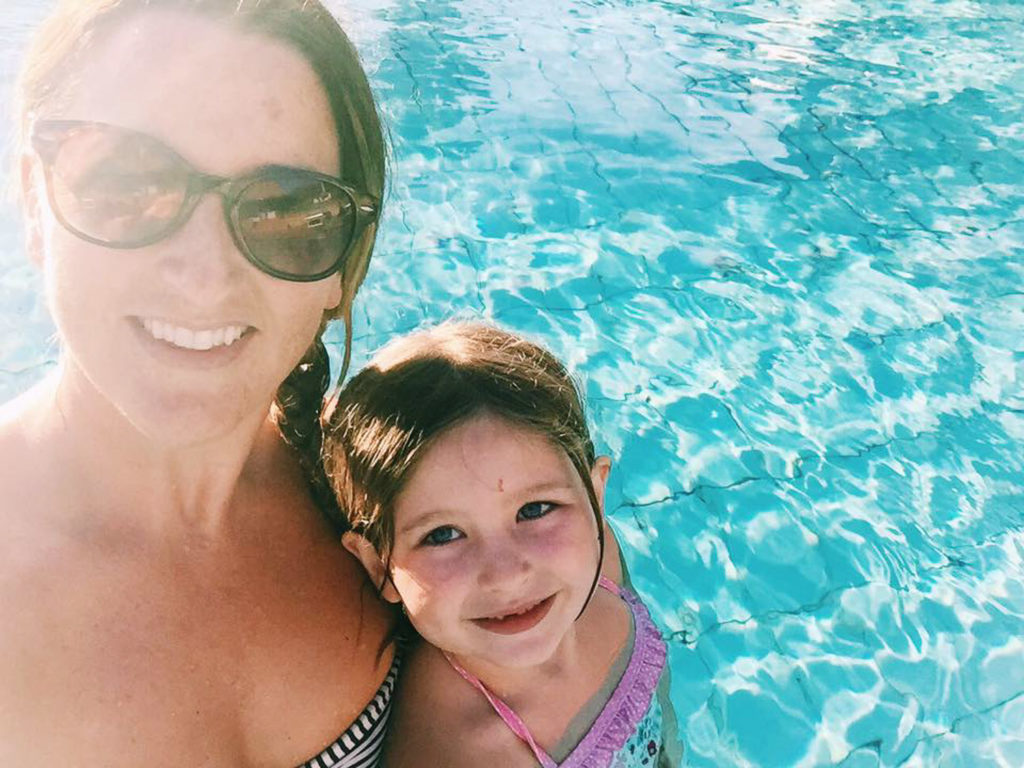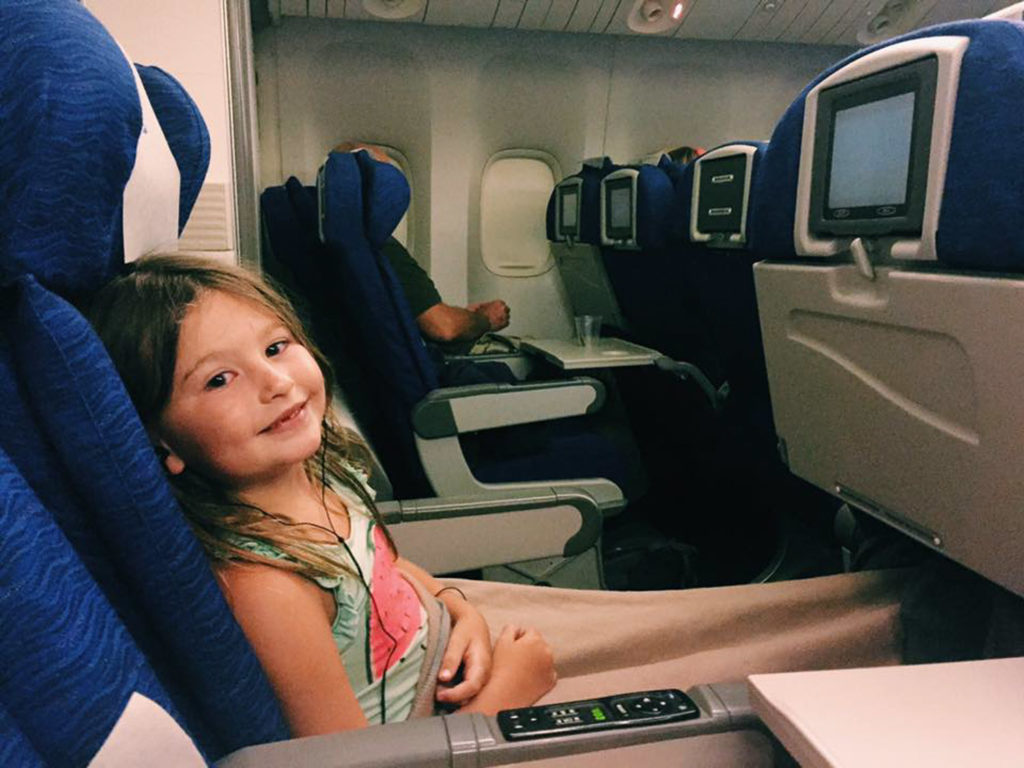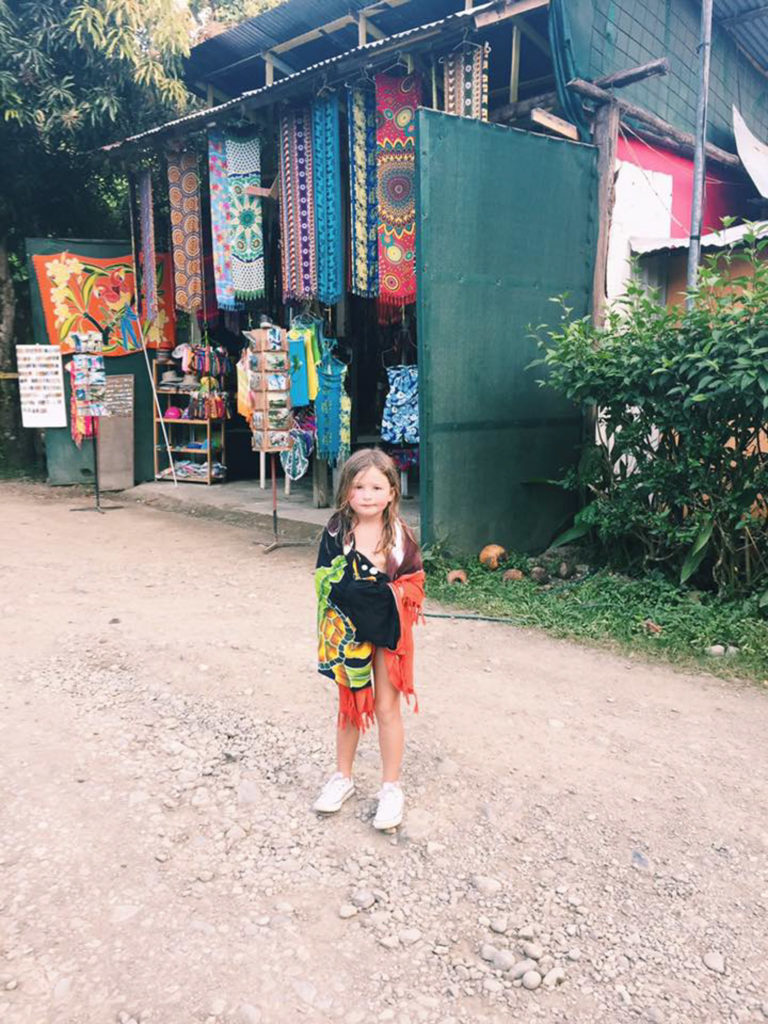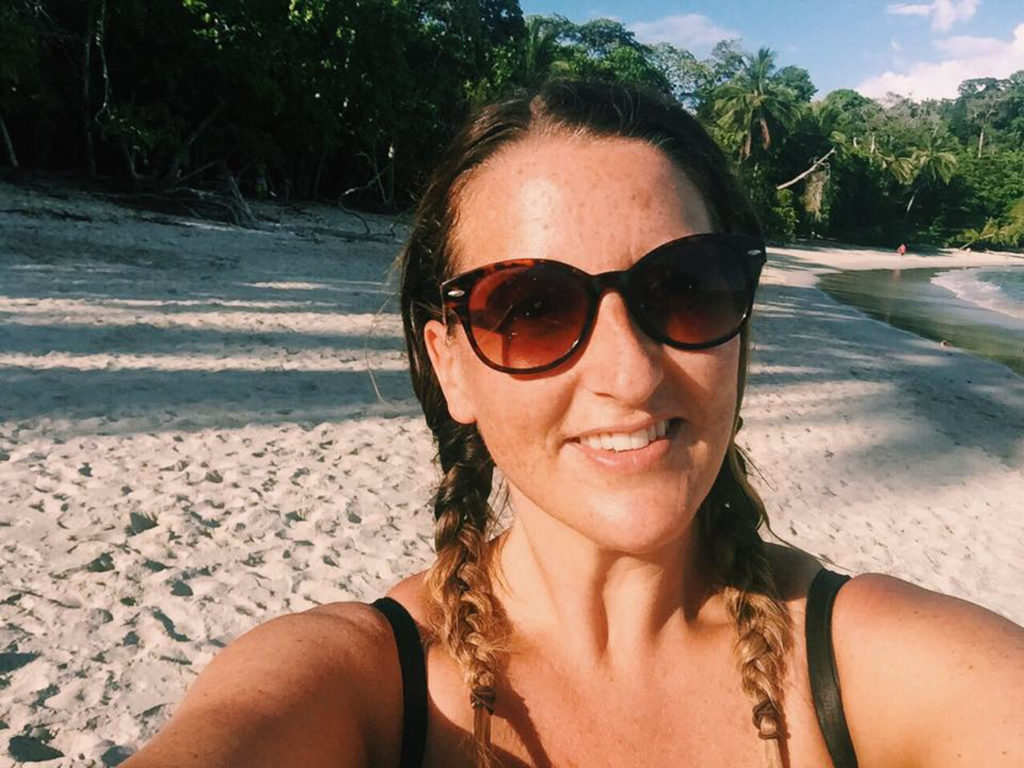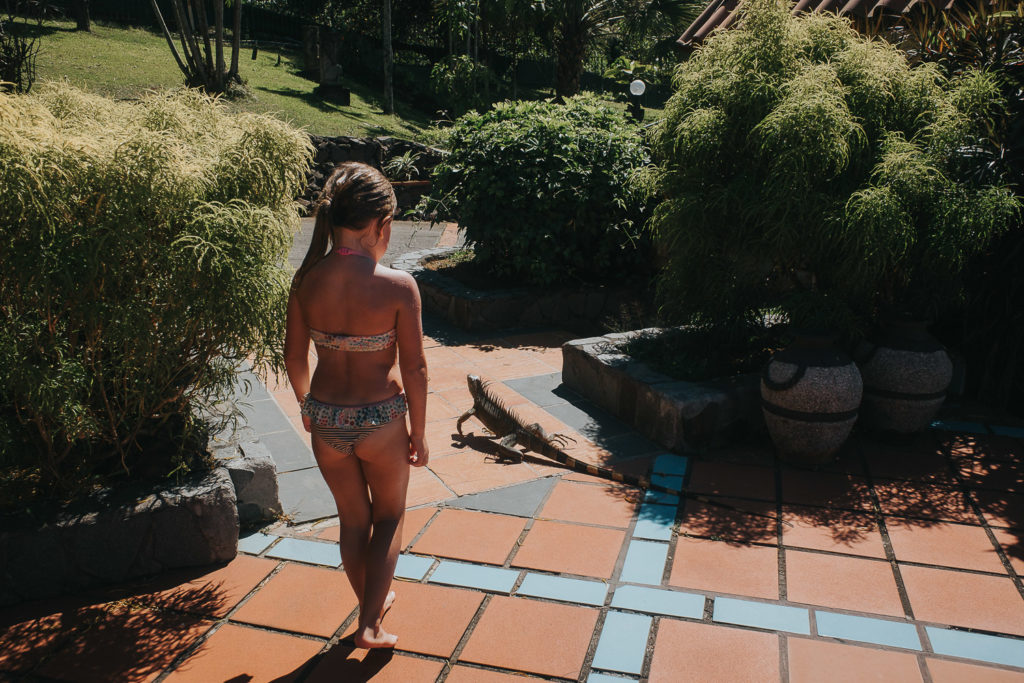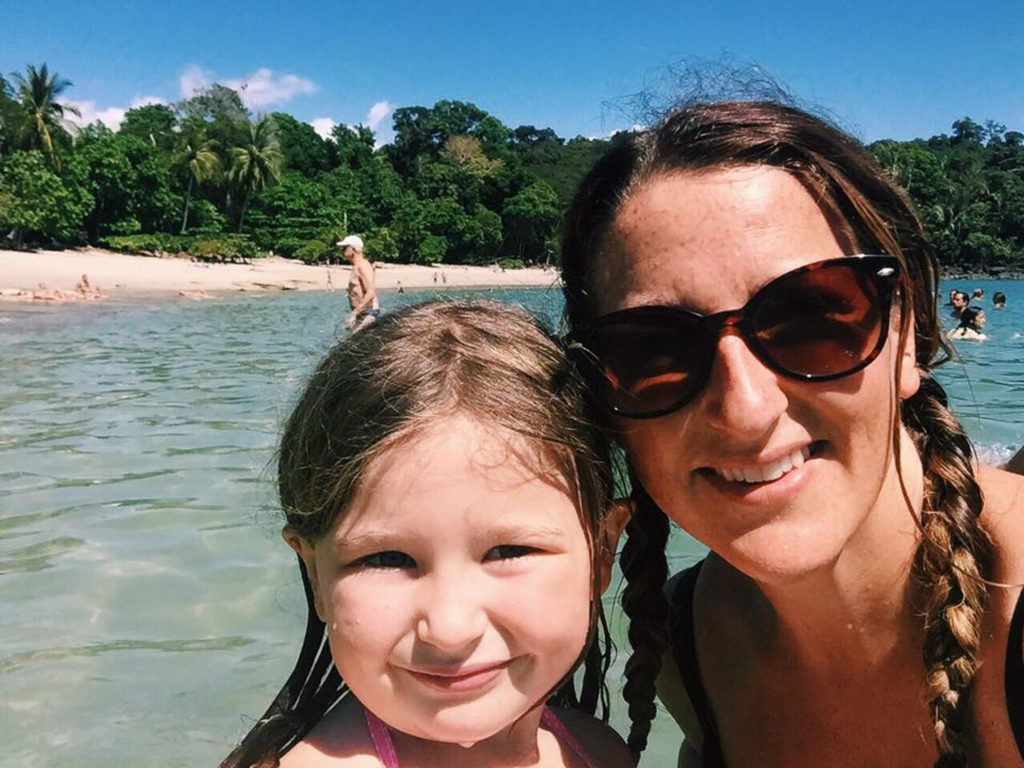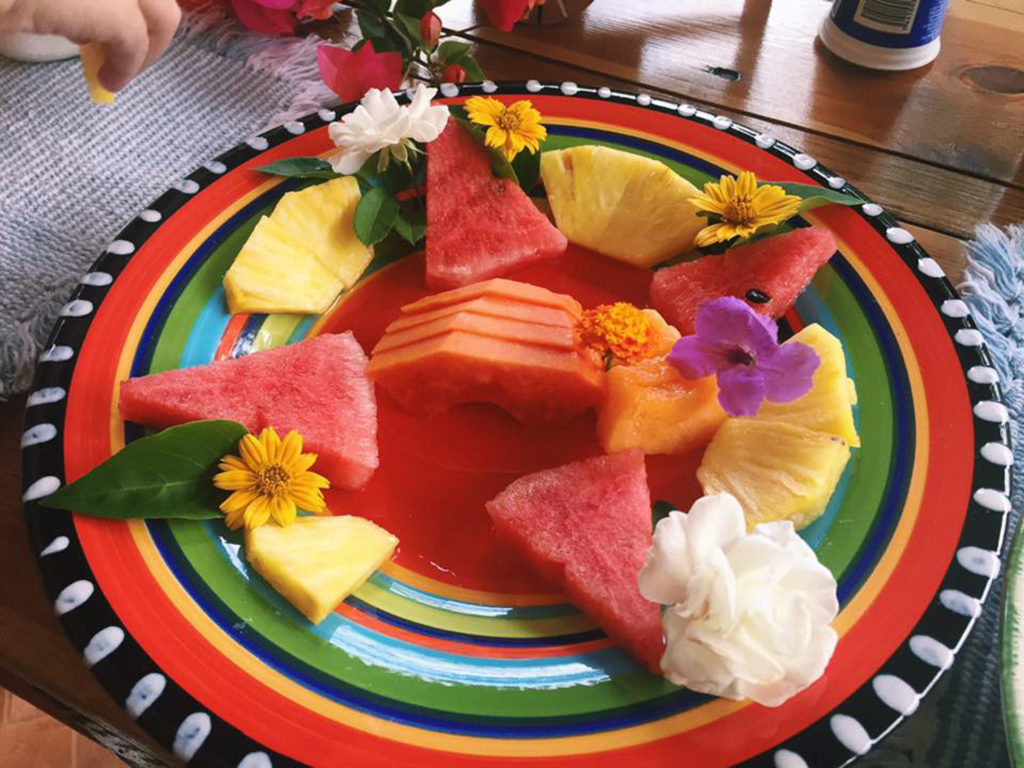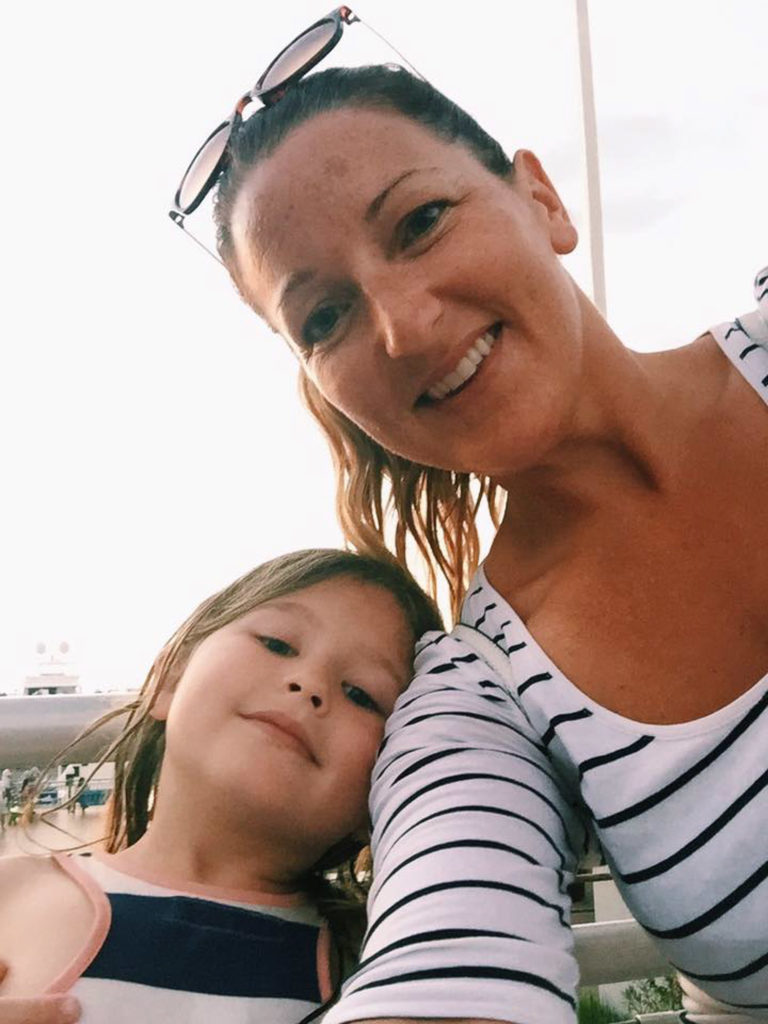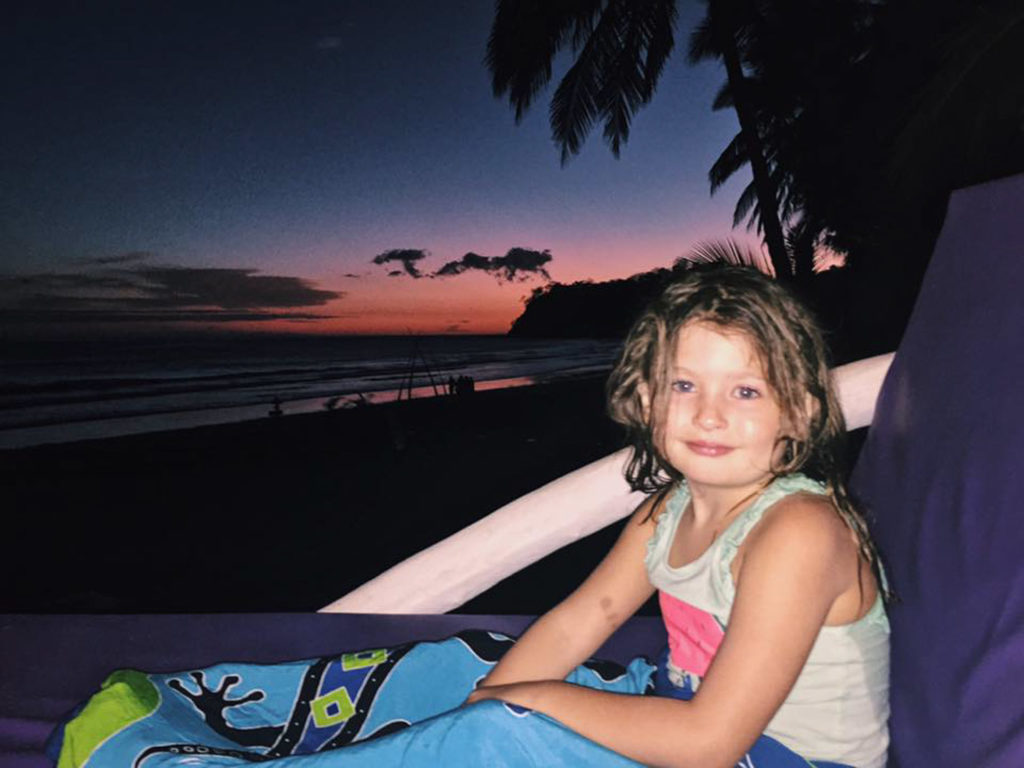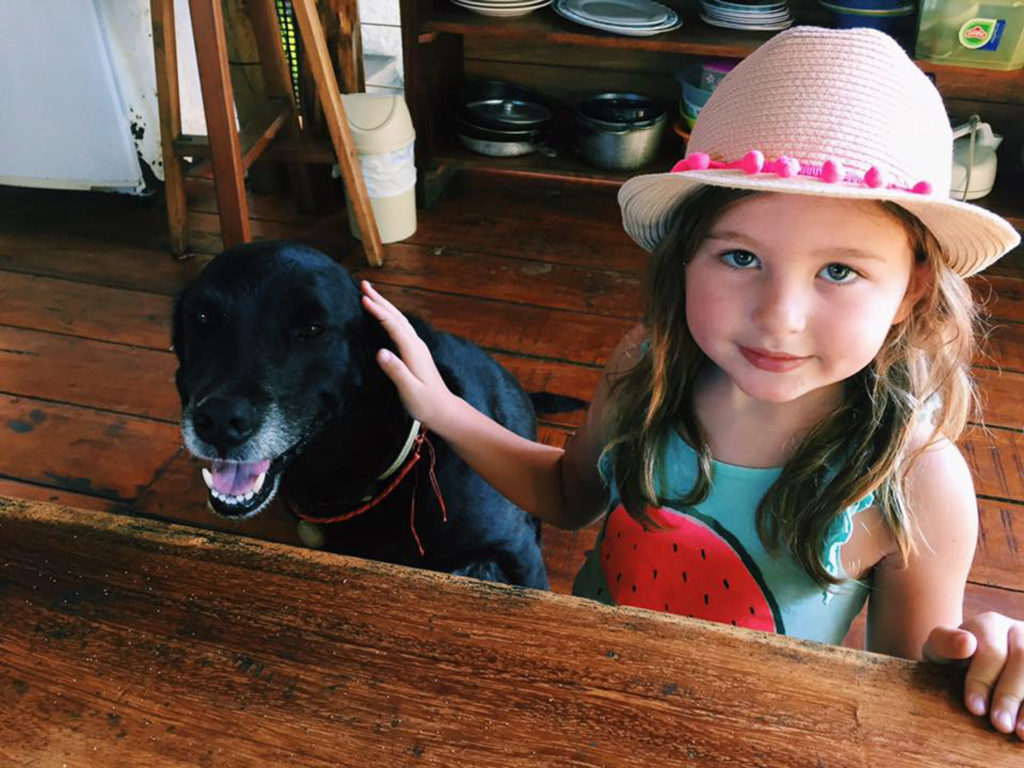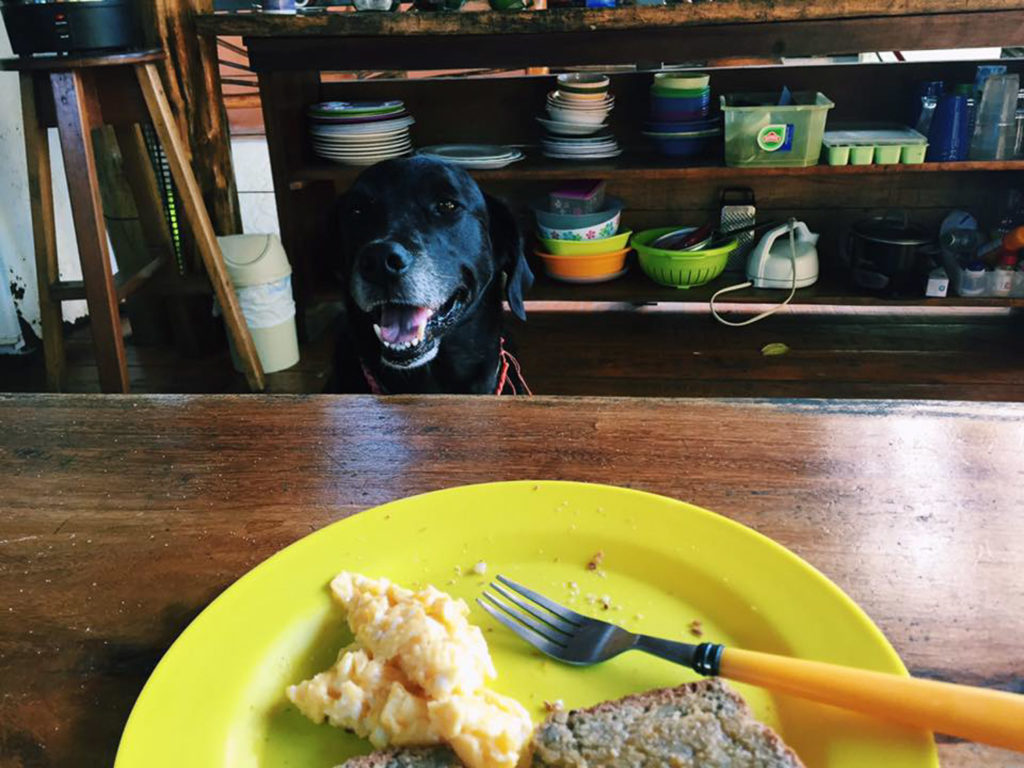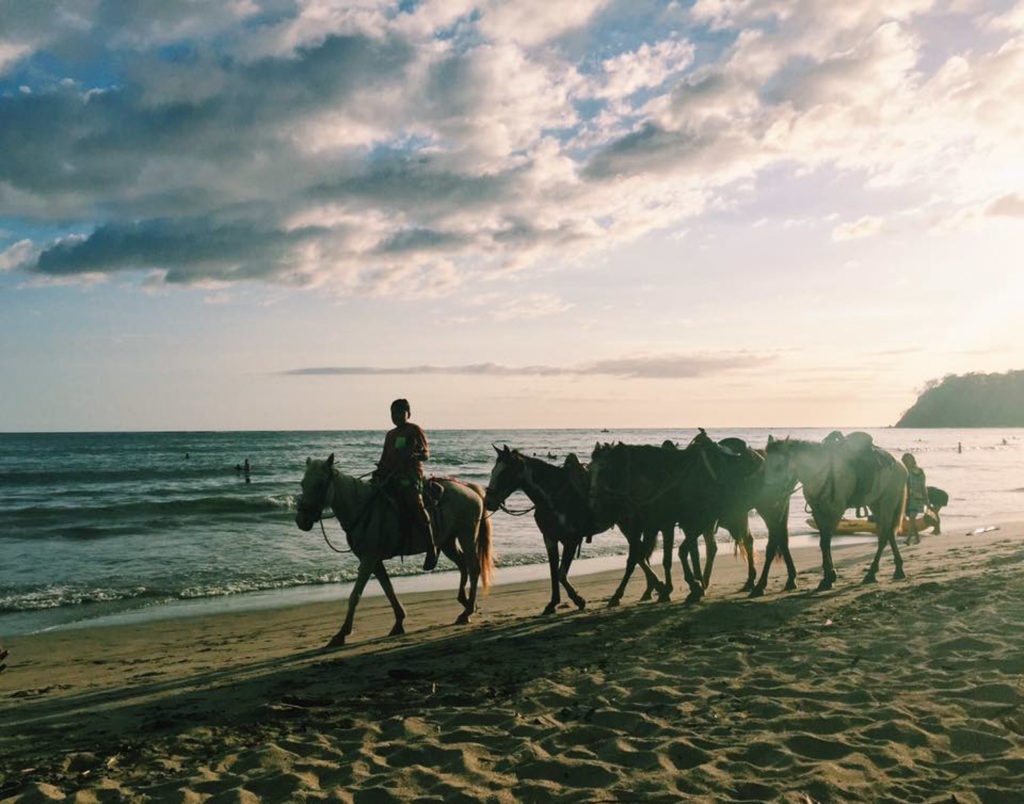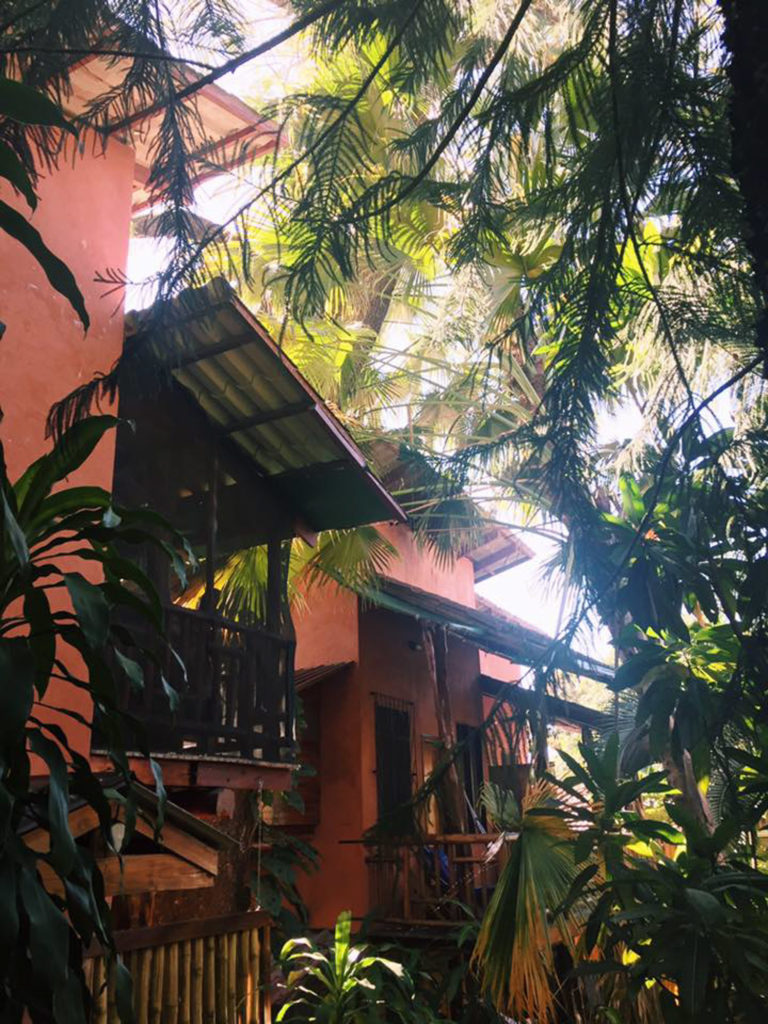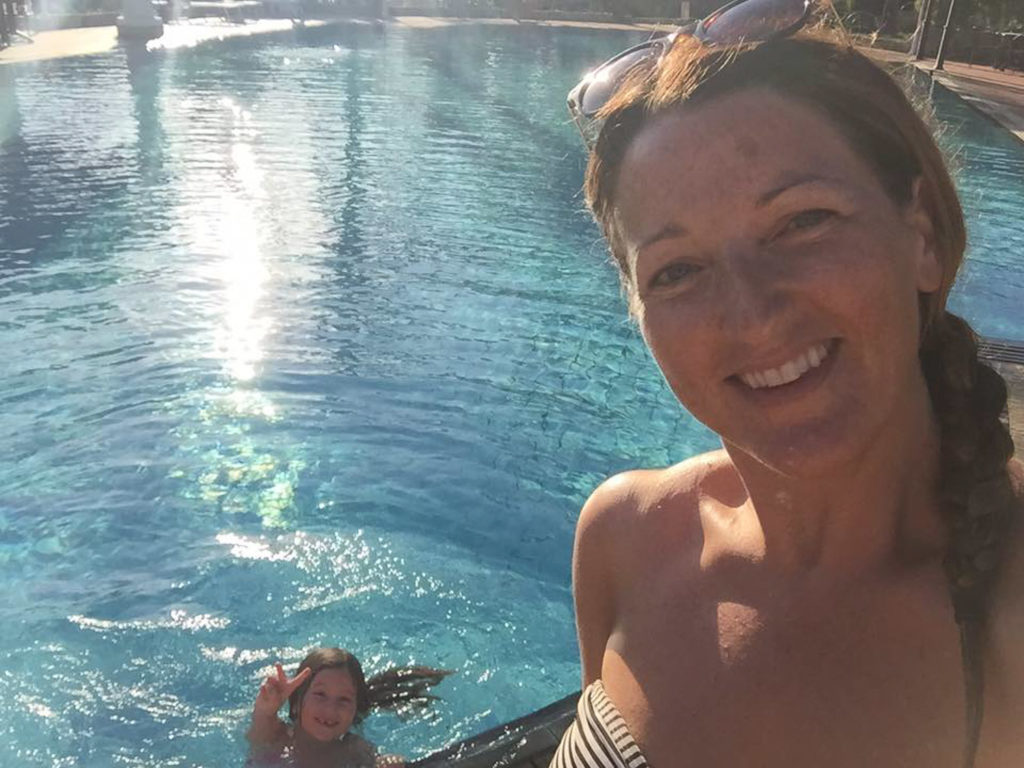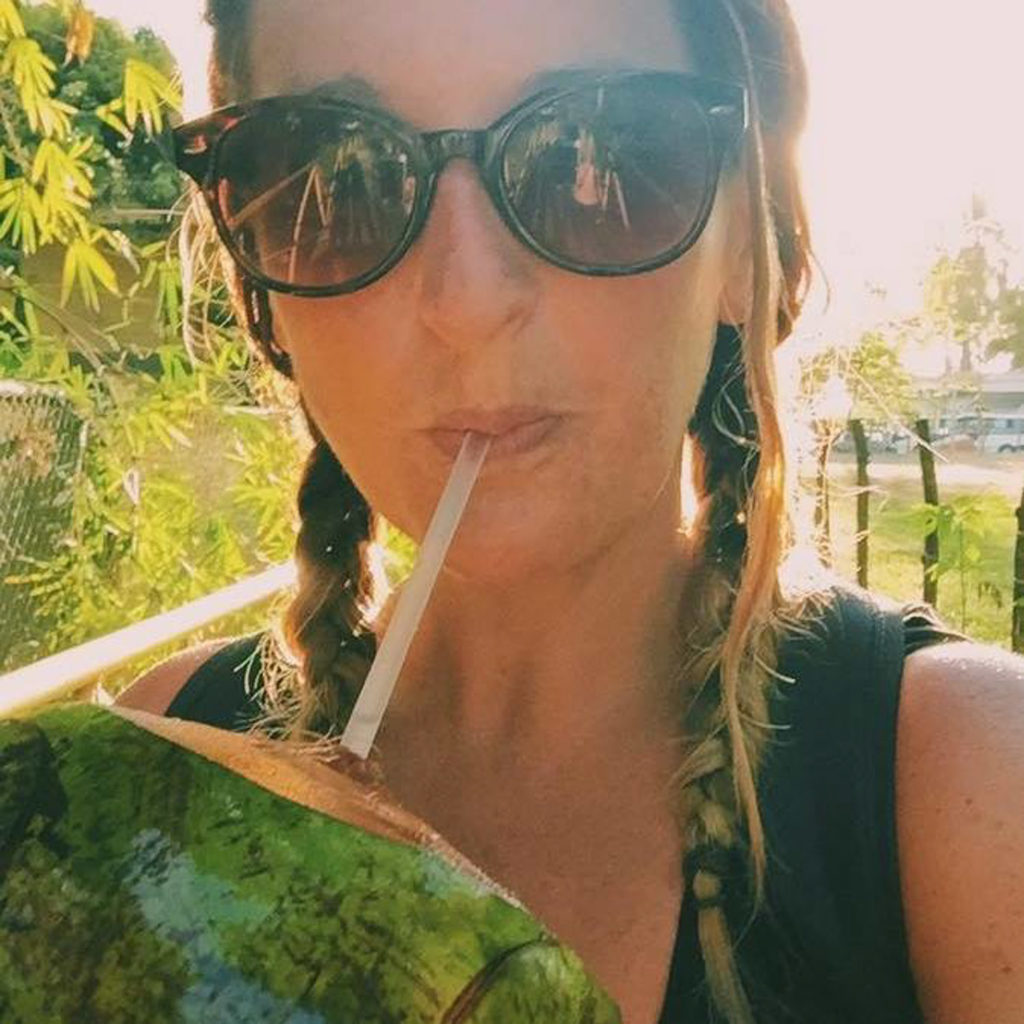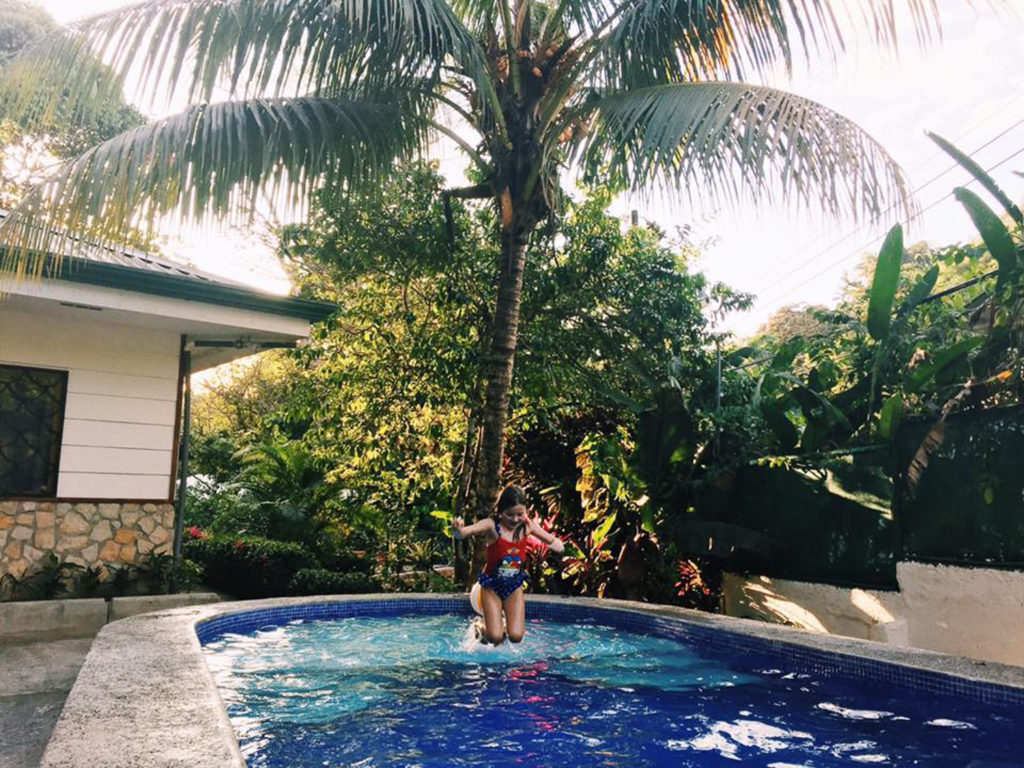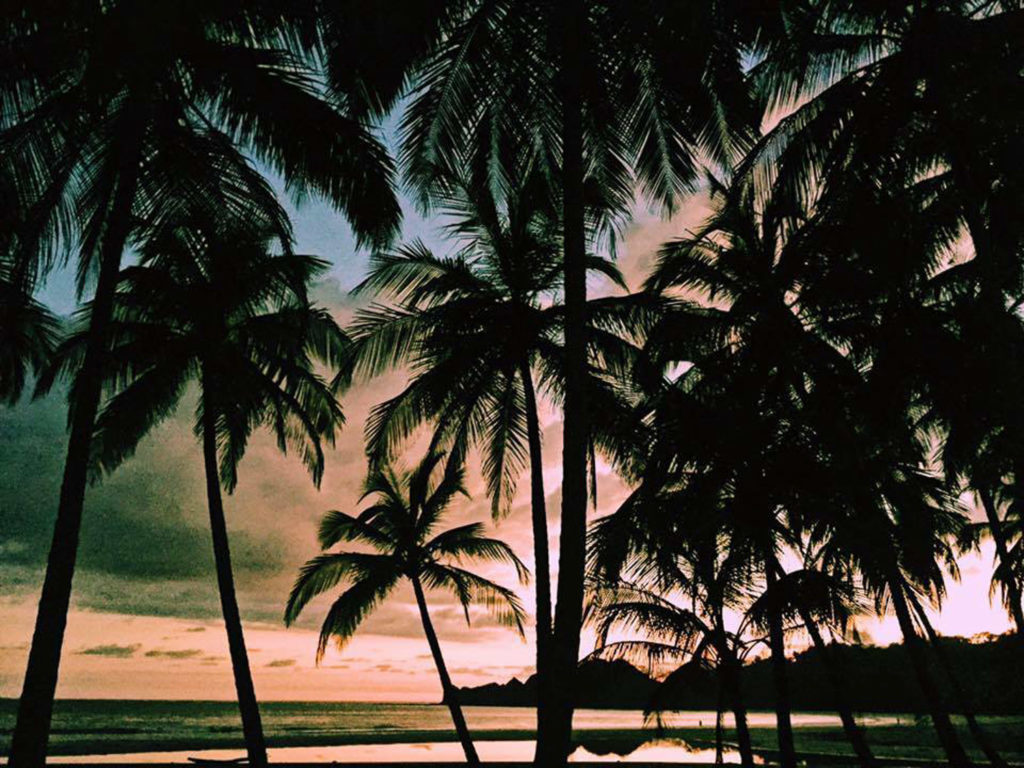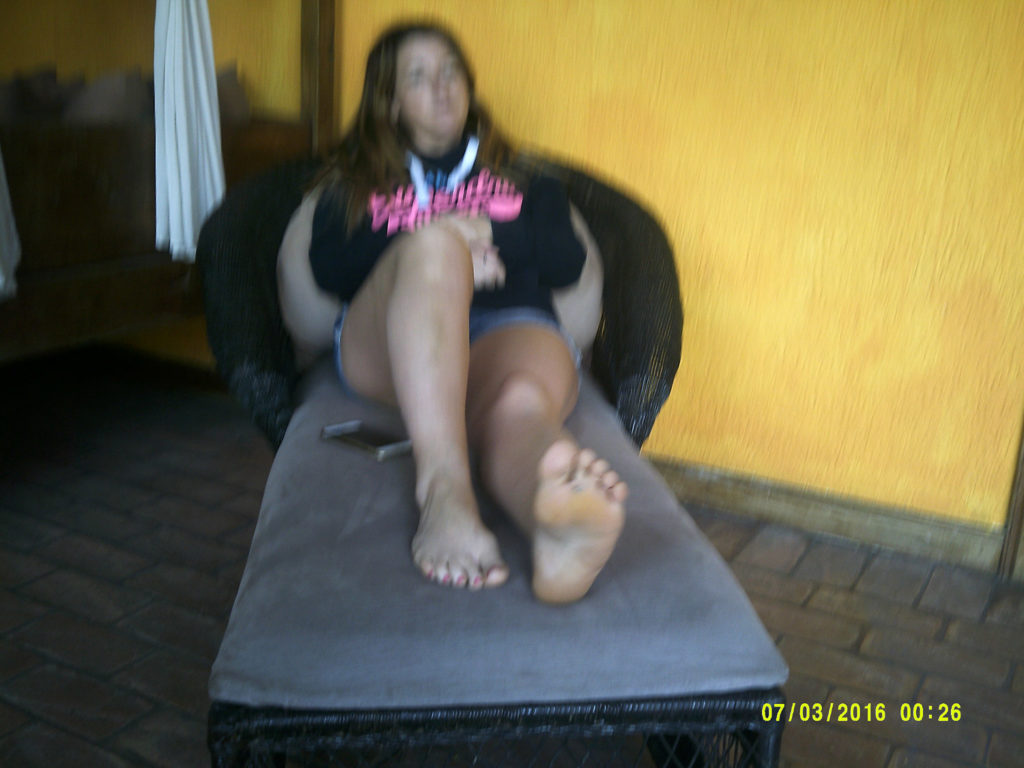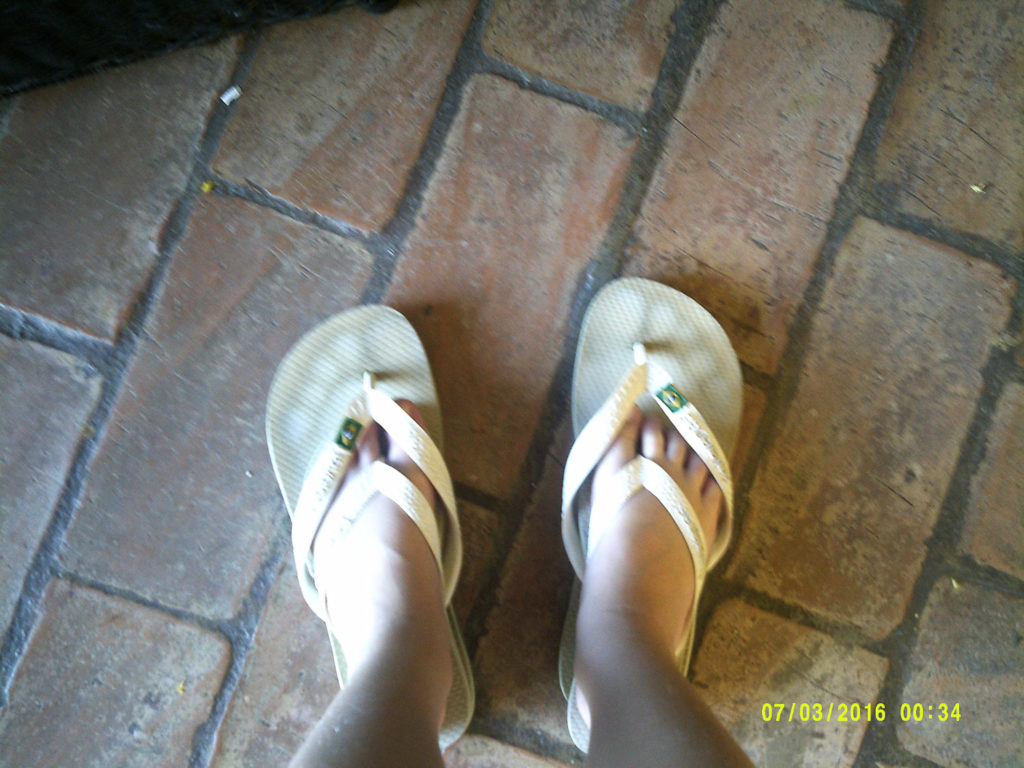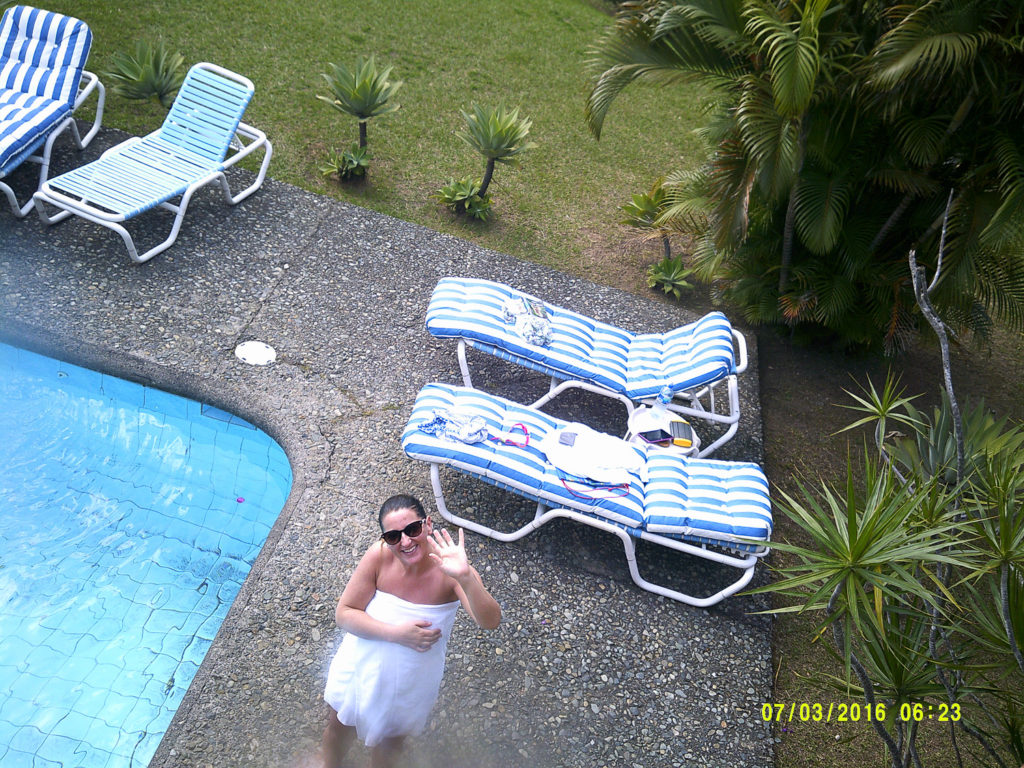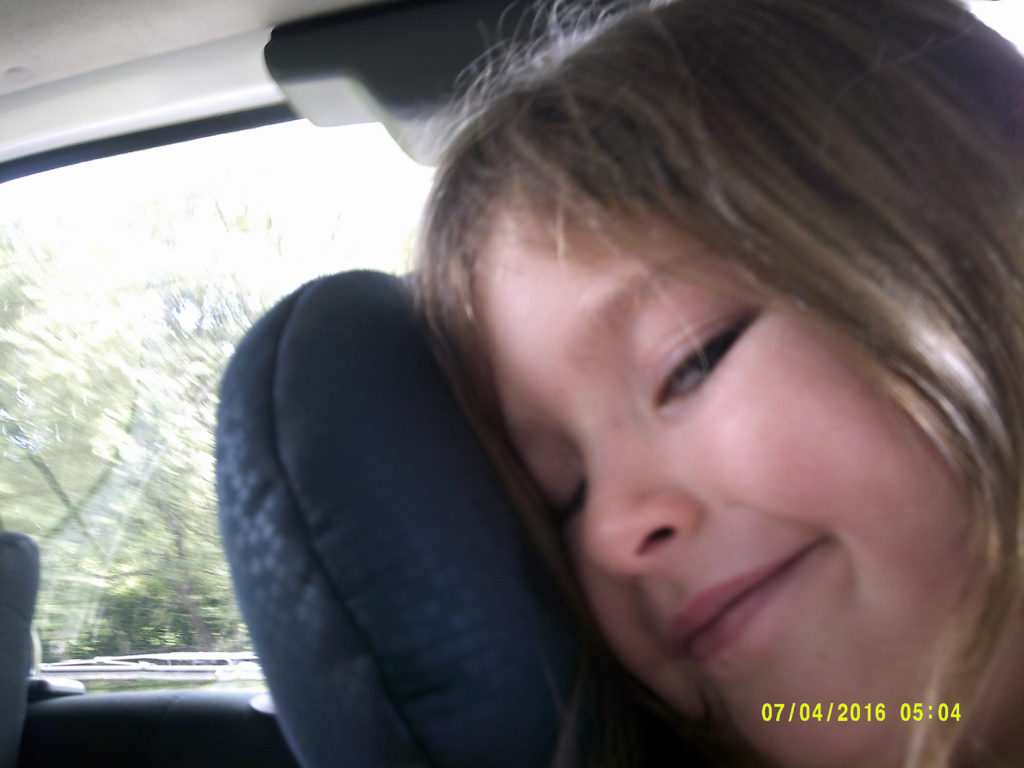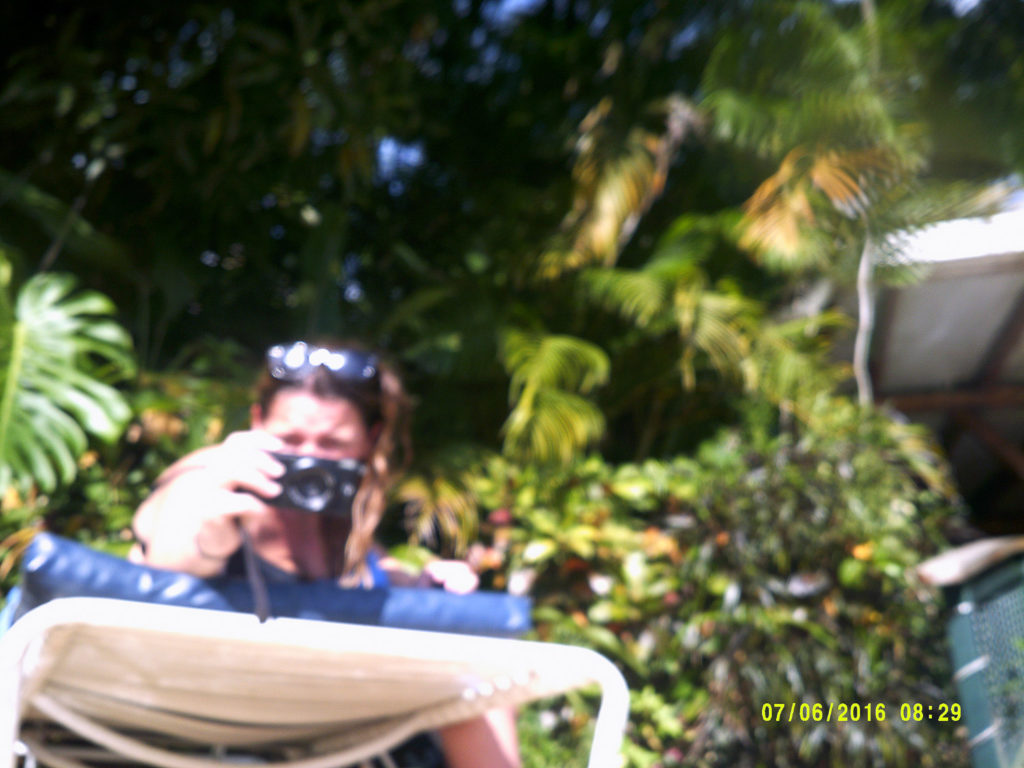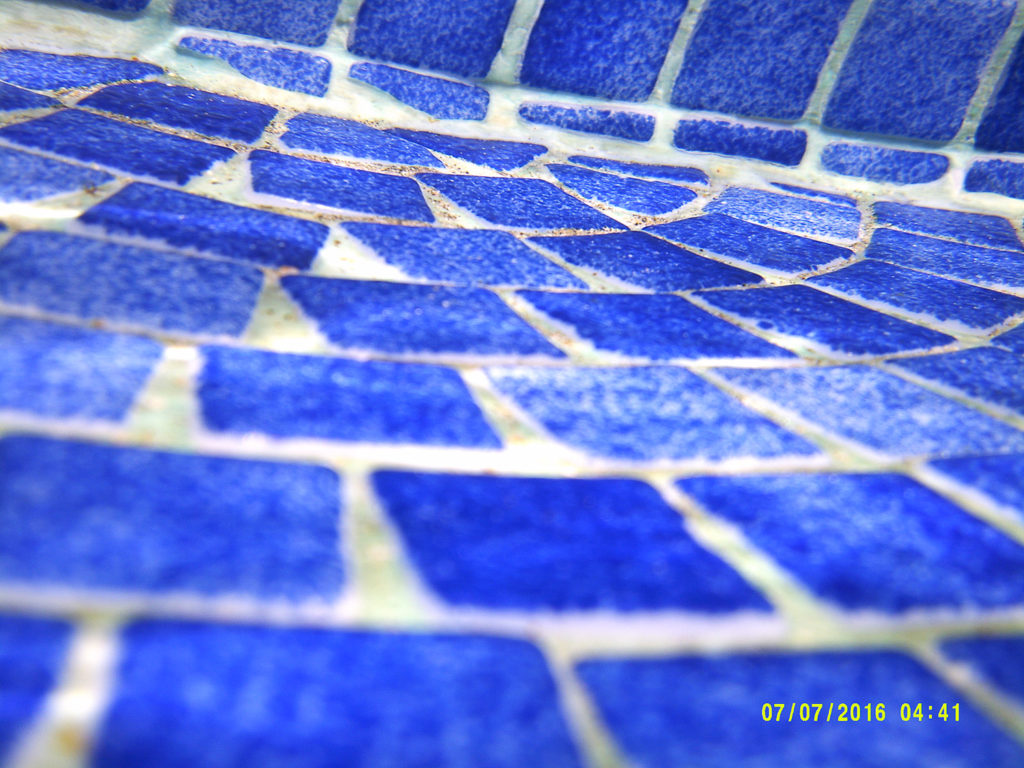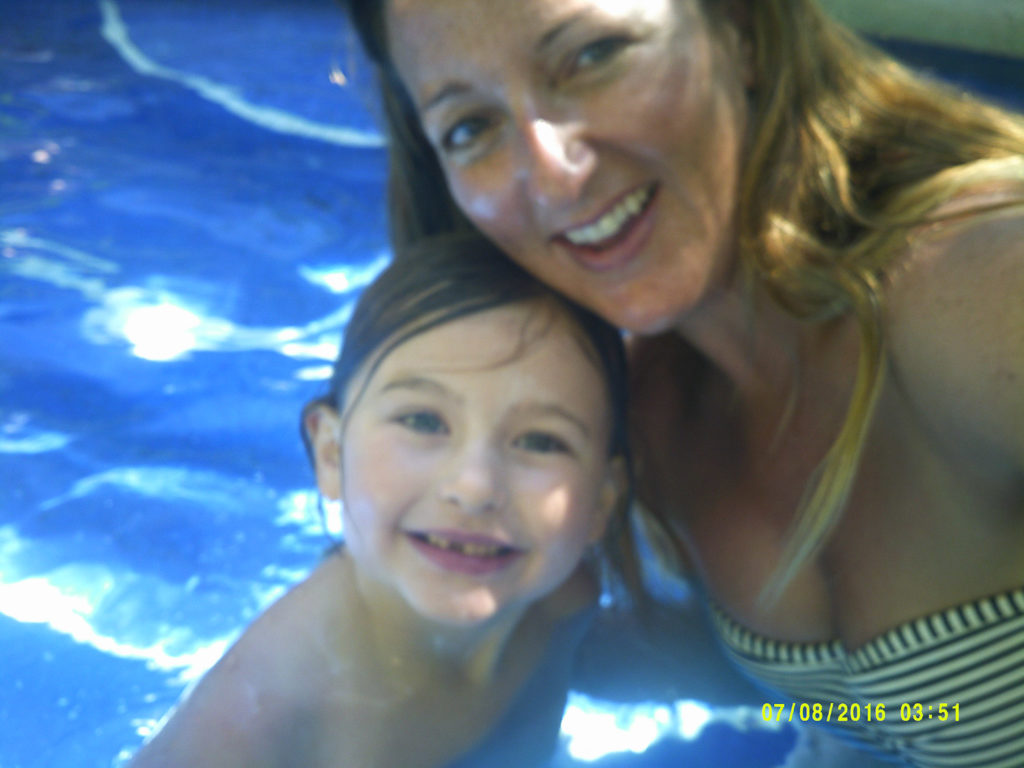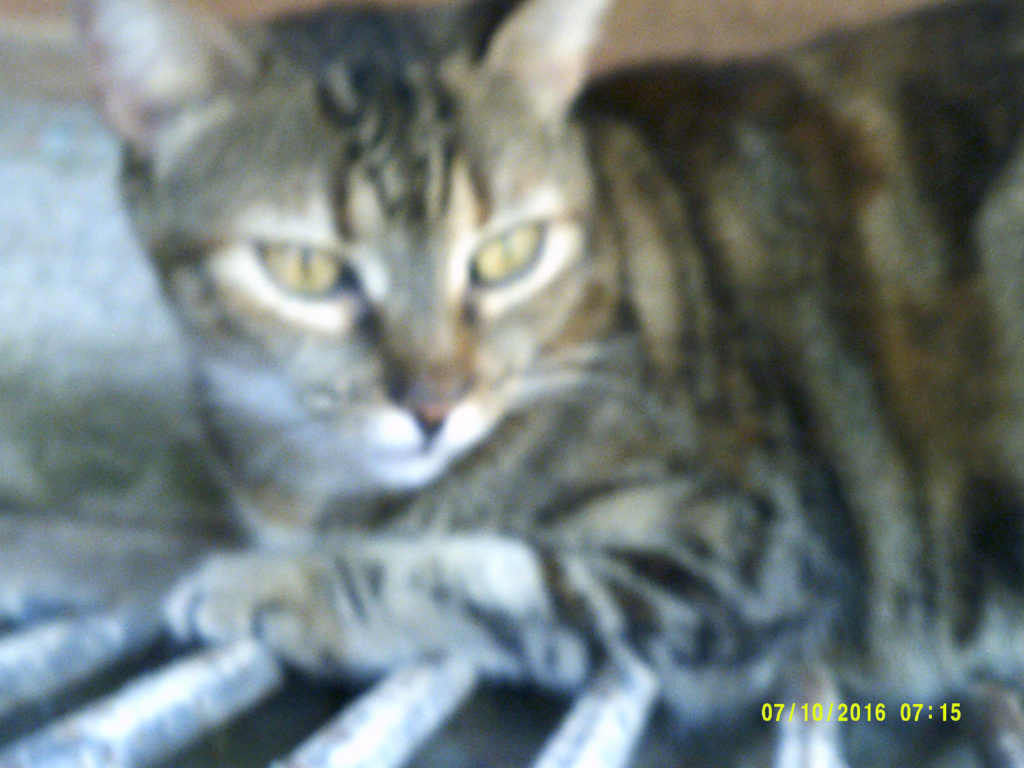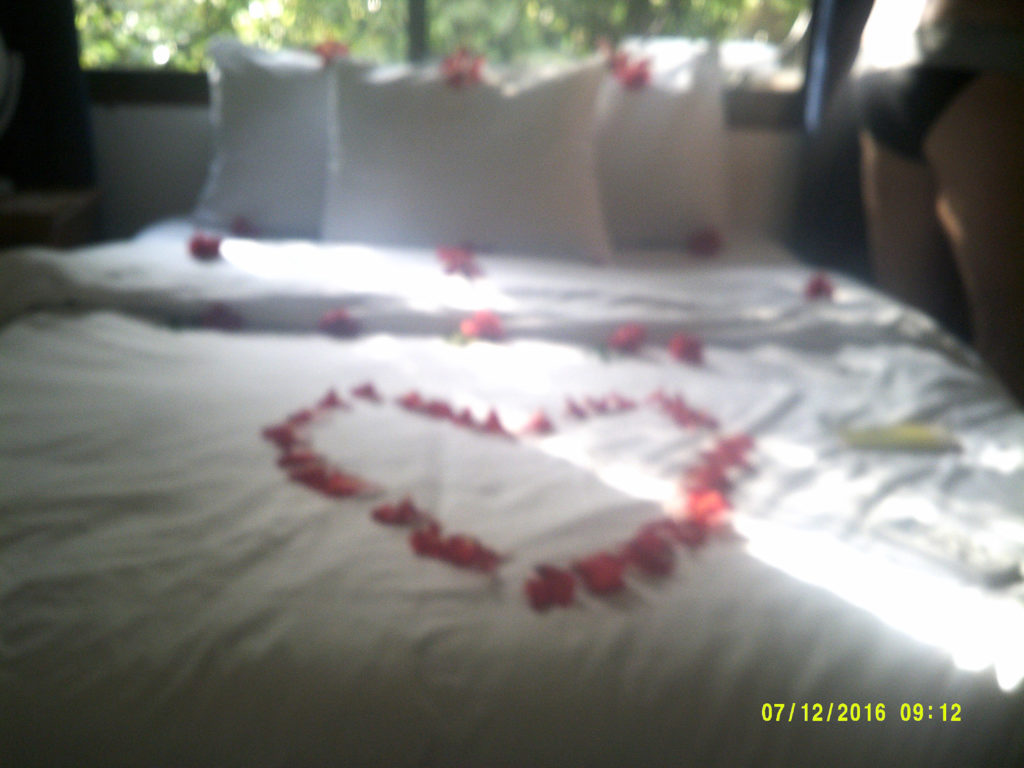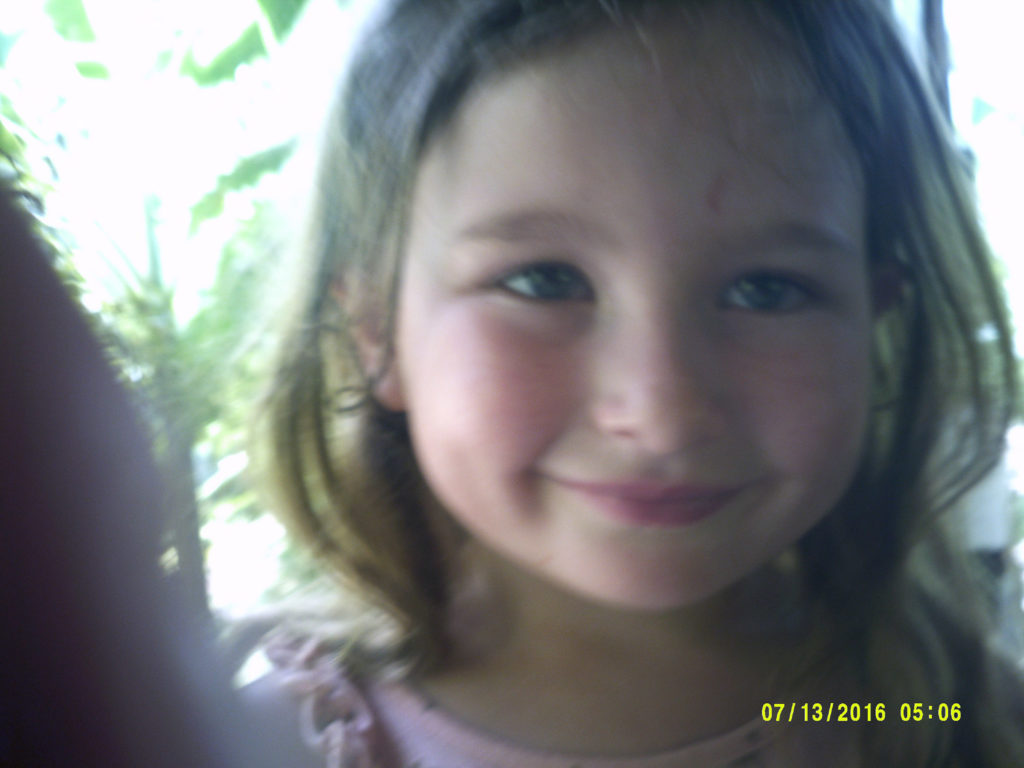 If you're planning on visiting Costa Rica, hit me up for ideas and all the advice – I'll be super jealous, we can't wait to go back…
Helen xoxo