New York City Destination Wedding Photographer // Ayesha & Phil's Stylish City Hall and Central Park Elopement
Where to start with this fabulous New York City destination wedding?! Without a shadow of a doubt one my favourite weddings EVER, this one was extra special because I got to photograph my best friend Ayesha – a fellow wedding photographer who I met at the very first Snap Photography Festival – marrying her wonderful man Phil, in a very special New York City elopement no less! This was also a very unique wedding photography job for me as I had the honour of being bridesmaid as well as one of two photographers! The other photographer was the awesome Cass of Cassandra Lane Photography. We had a blast being part of this ridiculously brilliant trip to NYC with some of the best new friends I've ever met.
New York City Hall & Central Park Ceremony
Ayesha and Phil got it so so right for their New York City elopement, inviting only their nearest and dearest friends to witness their City Hall wedding and gorgeous, intimate Central Park wedding ceremony (officiated by my photography partner-in-crime for the day Cassandra – she's one multi-talented lady!). Something really beautiful happens when you restrict your guest list to your ten best friends. Add in a Brooklyn bridge bride and groom portrait session (the dream, if not a rather hectic experience!) and a luscious dinner and cocktails at NoHo and you have all the ingredients for an utterly fabulous NYC knees-up. We also got to enjoy a Buddakhan rehearsal dinner (a la Sex and The City) and the most raucous, brilliant brunch at Poco NYC the morning after the wedding. Totally spoilt.
New York City Wedding Suppliers
Ayesha looked stunning in her bespoke designed top by Emma Beaumont and skirt by Charlie Brear at The White Closet (those tassels though!), and Phil too in his dapper waistcoat and blazer by Noose & Monkey. Ayesha's hair and make-up were expertly done by Makeup By SaraGrace, despite Ayesha not actually being able to get a shower on her wedding day (a – hopefully funny now – incident with the water in our rental apartment getting shut off the morning of the wedding!). Ayesha topped off her super-swish outfit with shoes by Jimmy Choo (plus some cute Topshop boots to save her feet later on!) and earrings by Zara. The very cute red 'Love' clutch was from Ted Baker. Catering was courtesy of Perfect Picnic and was perfect romantic Central Park picnic fodder!
Ayesha and Phil are known for throwing the most legendary house parties but went one step further once home in Manchester by throwing an awesome post-wedding bash at All Star Lanes to celebrate their marriage. There was a New Orleans style street brass band (thanks to Twisted Tubes!) and free bowling 🙂 All the pics from the Manchester party will follow in a separate blog post..
For now here are some of my favourite New York City wedding photographs from Ayesha & Phil's City Hall elopement. Enjoy! x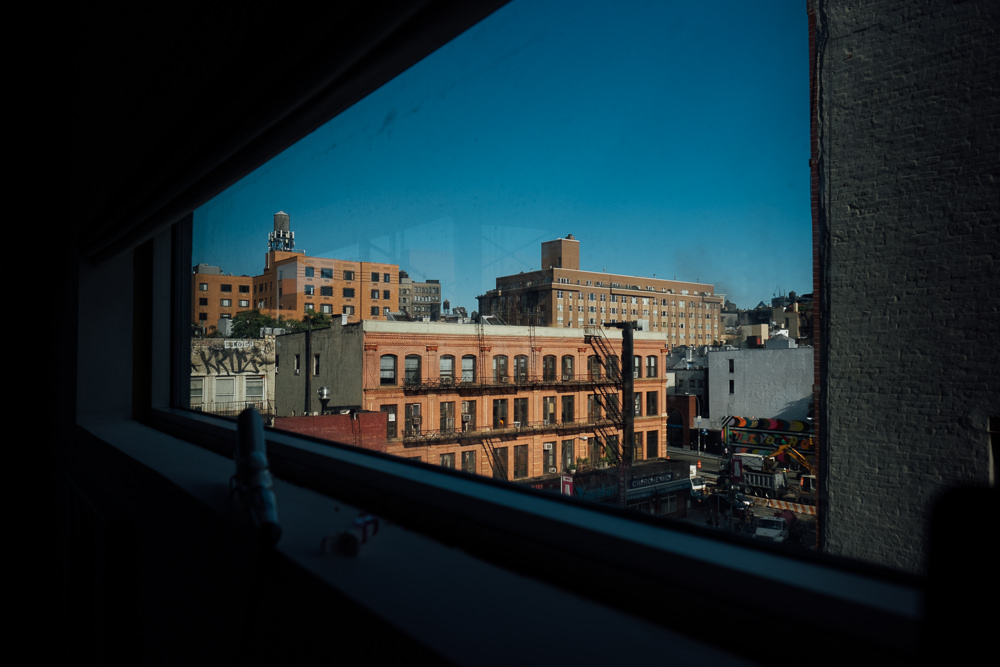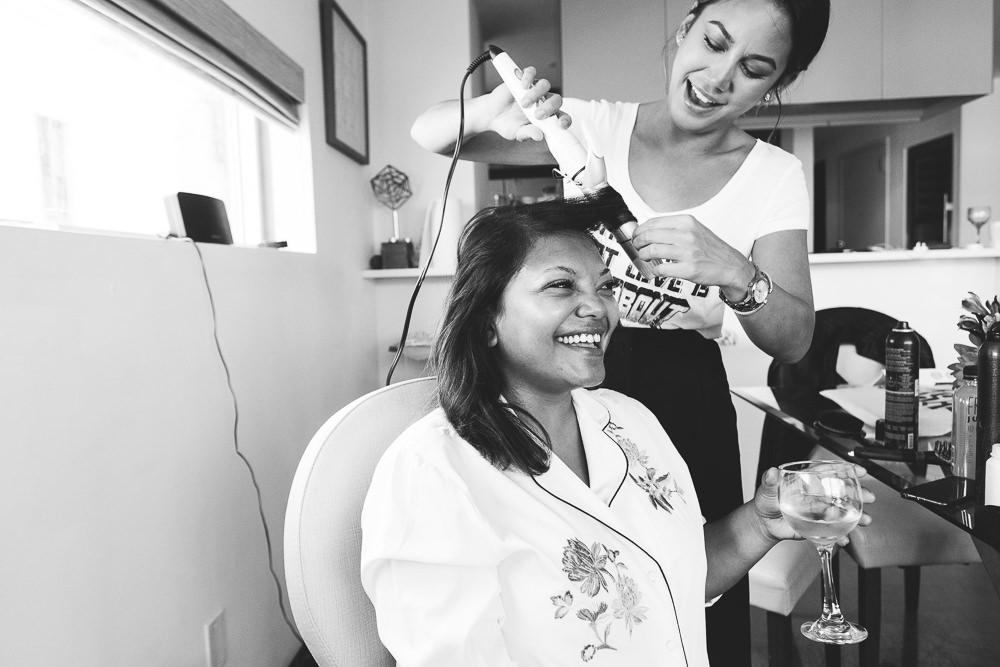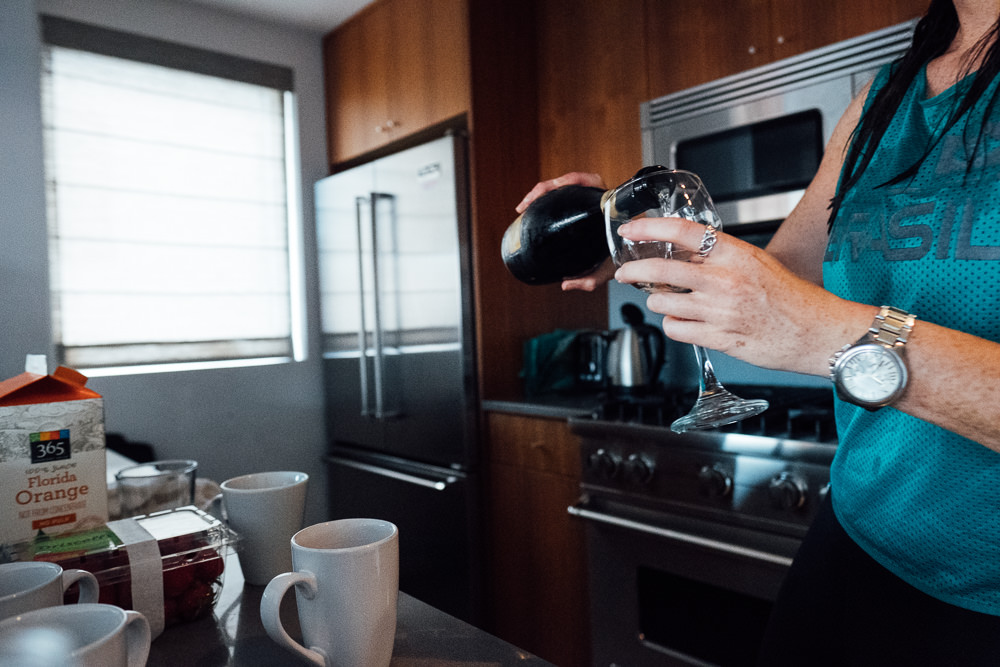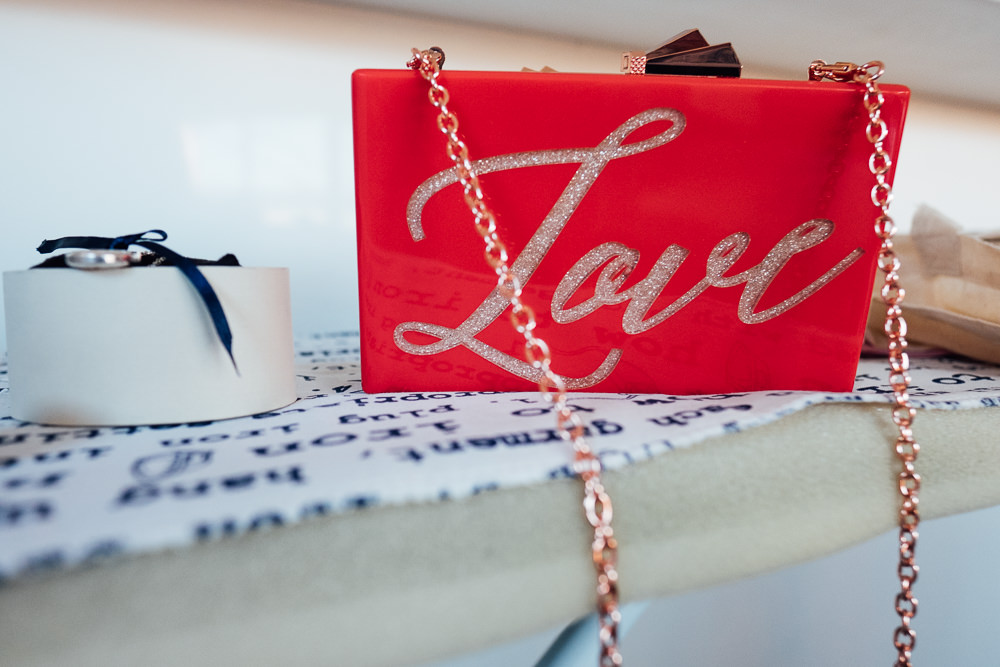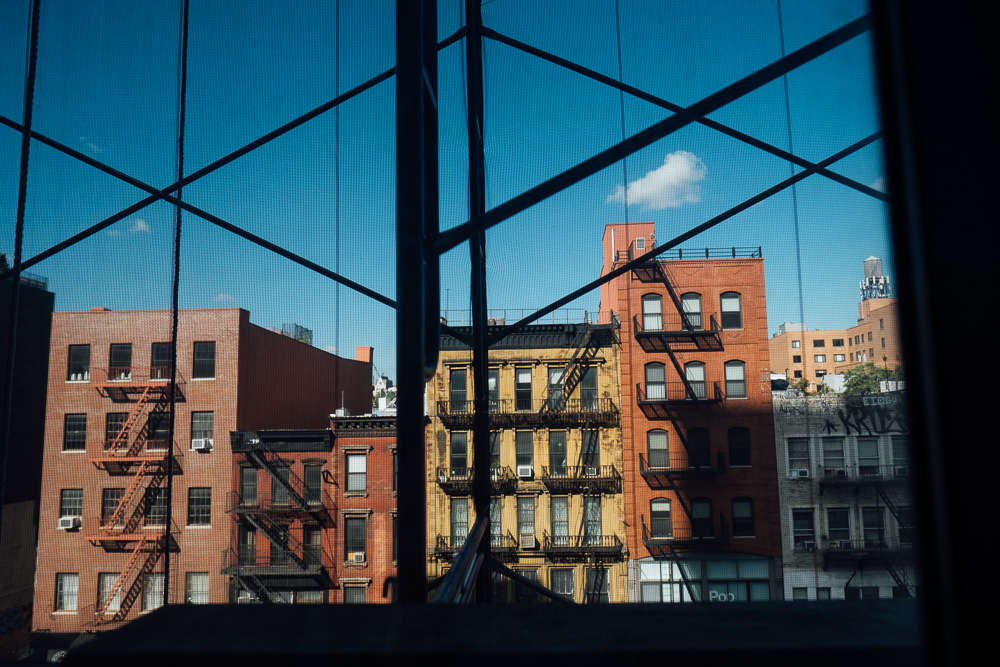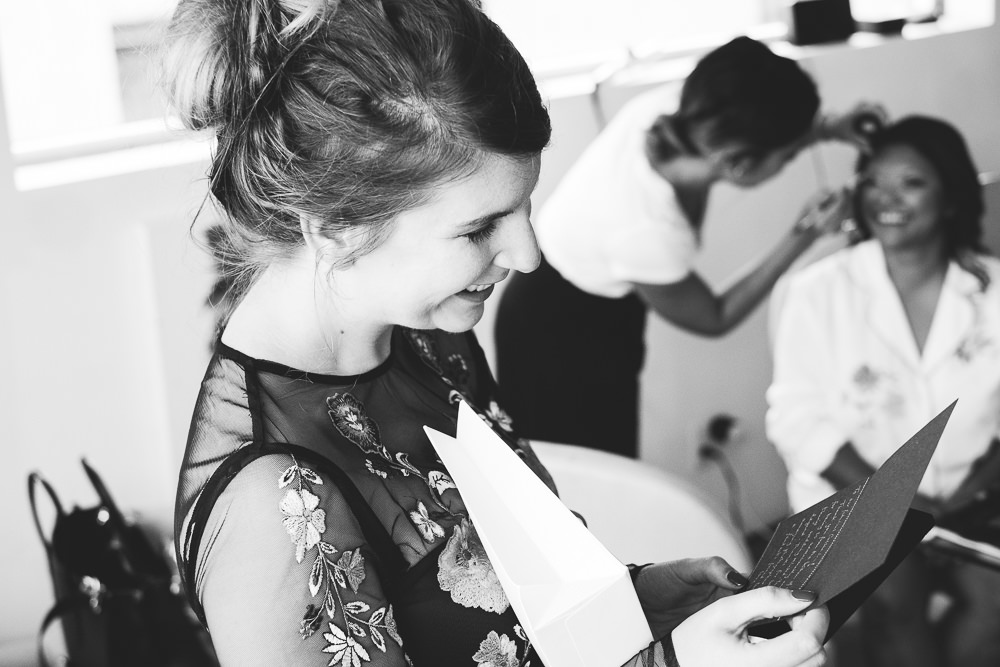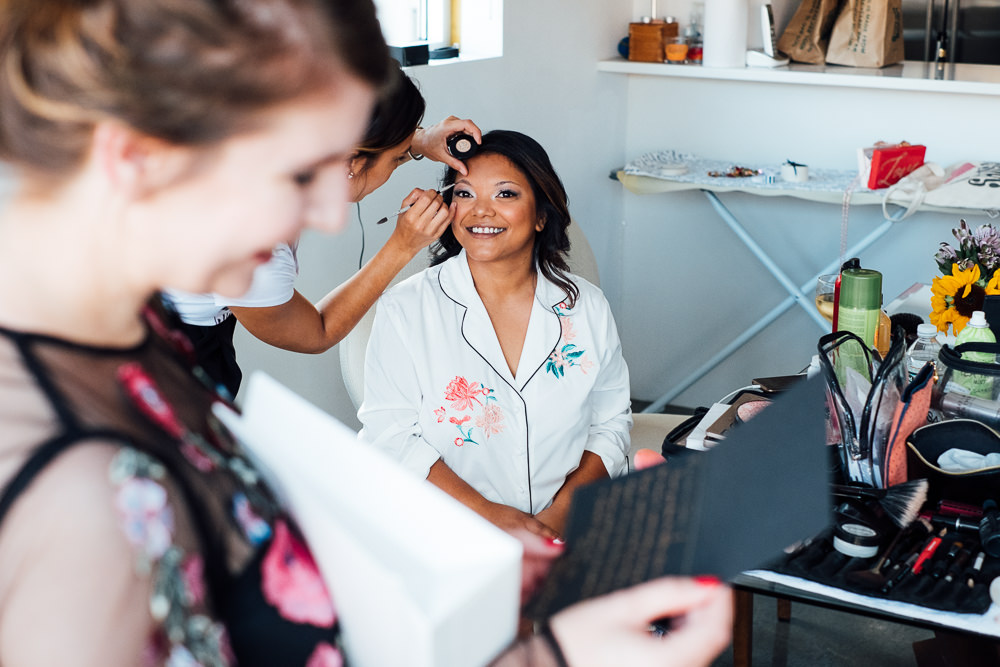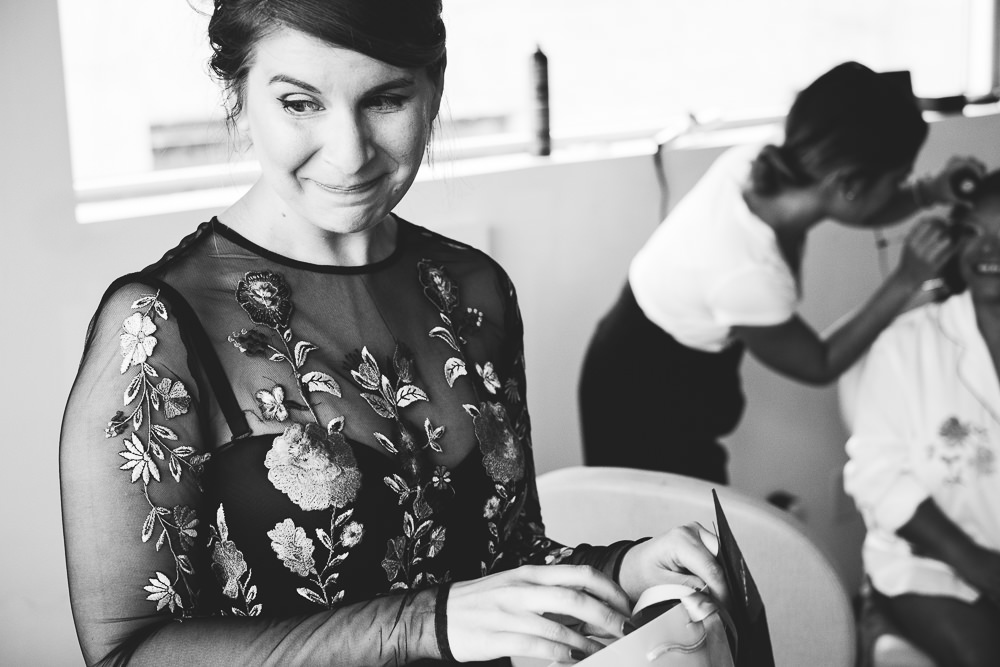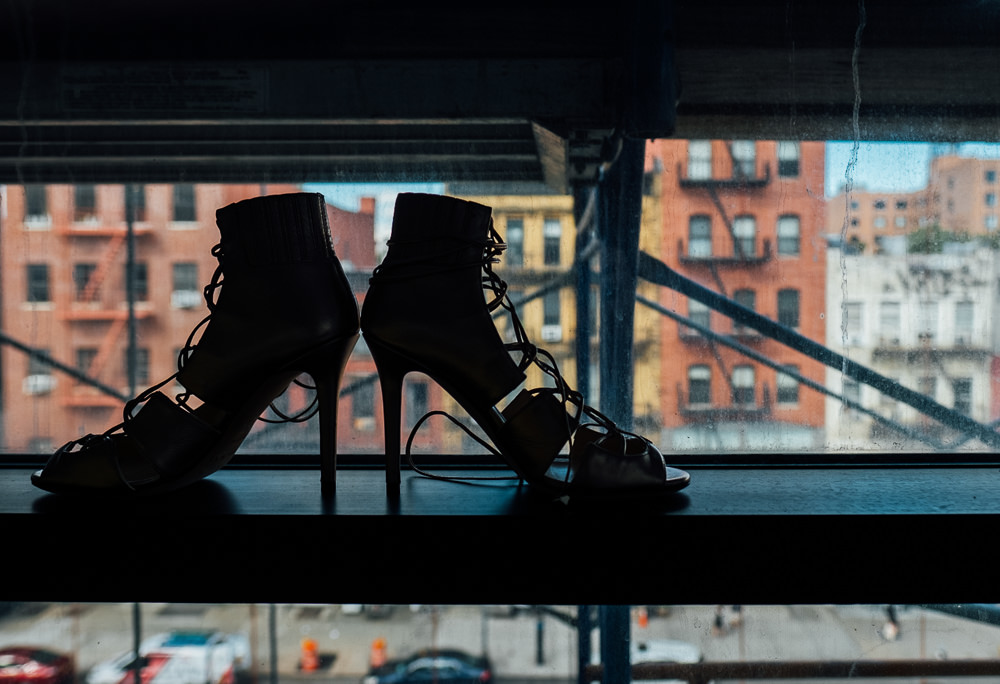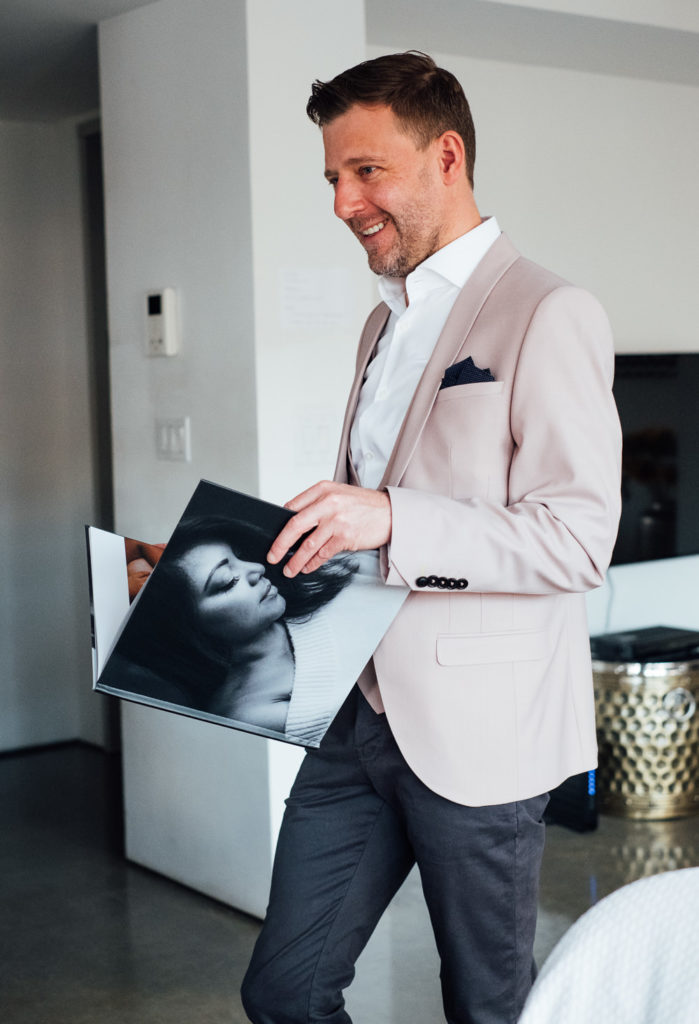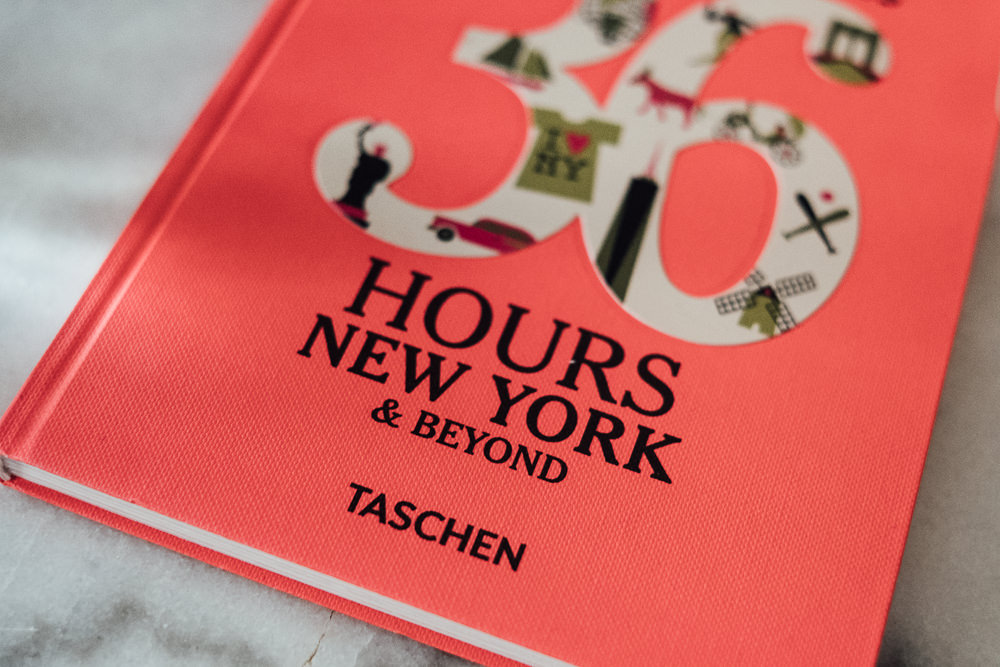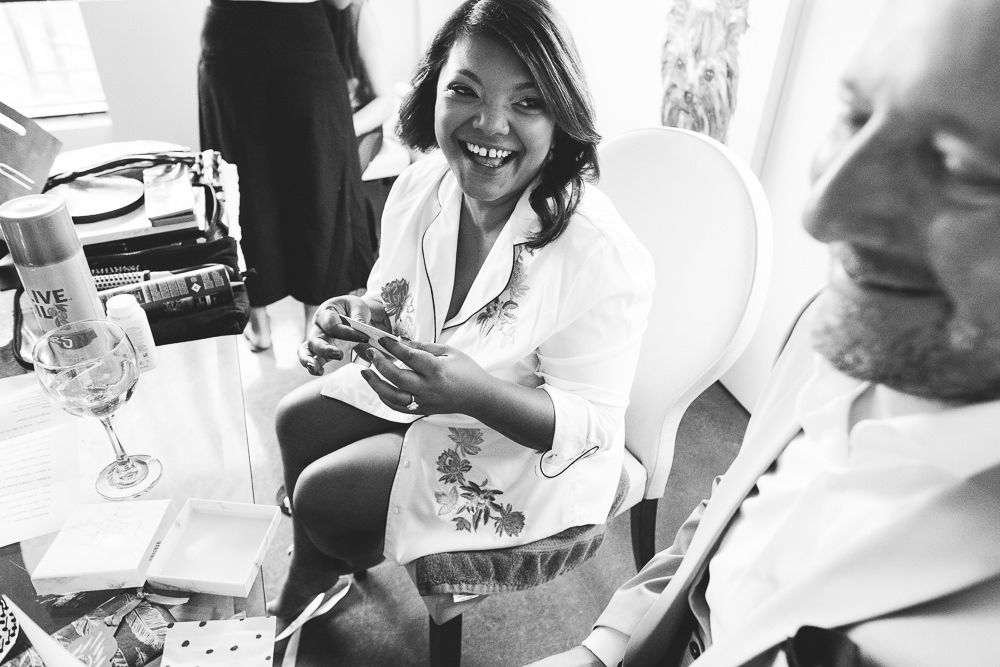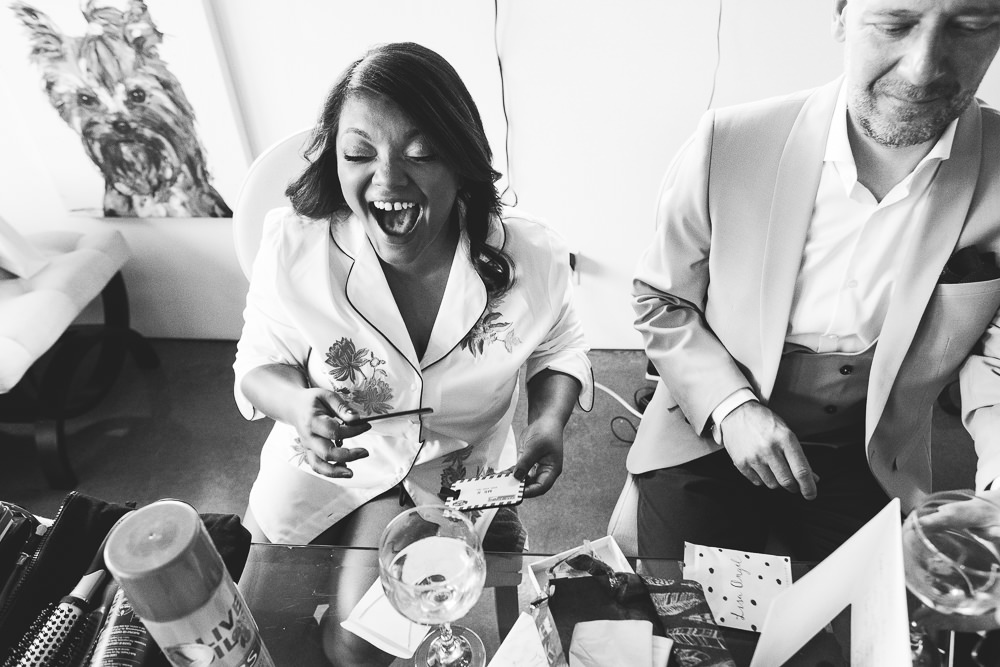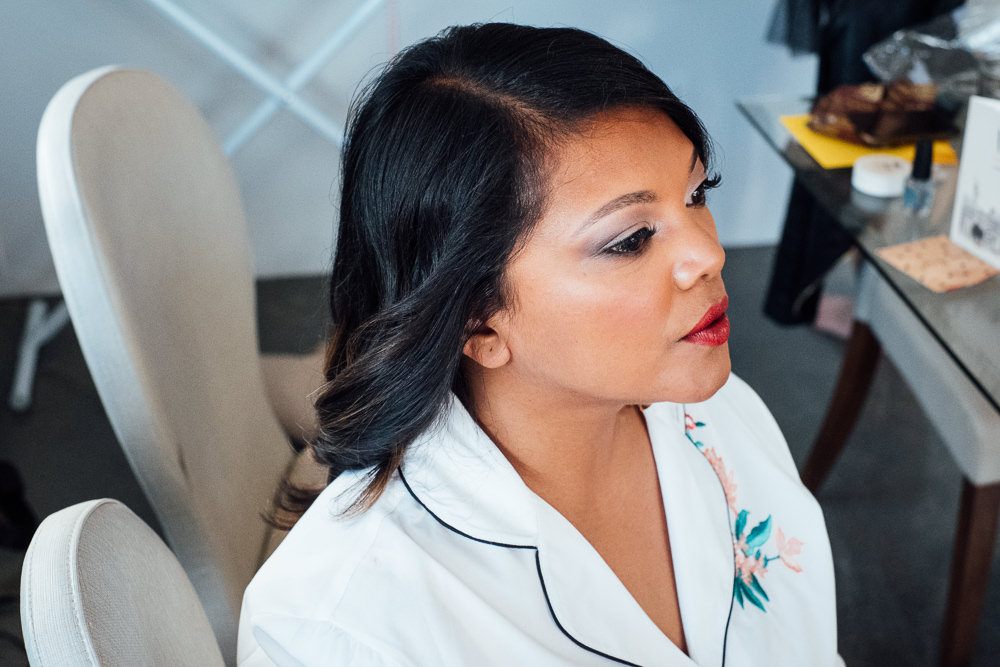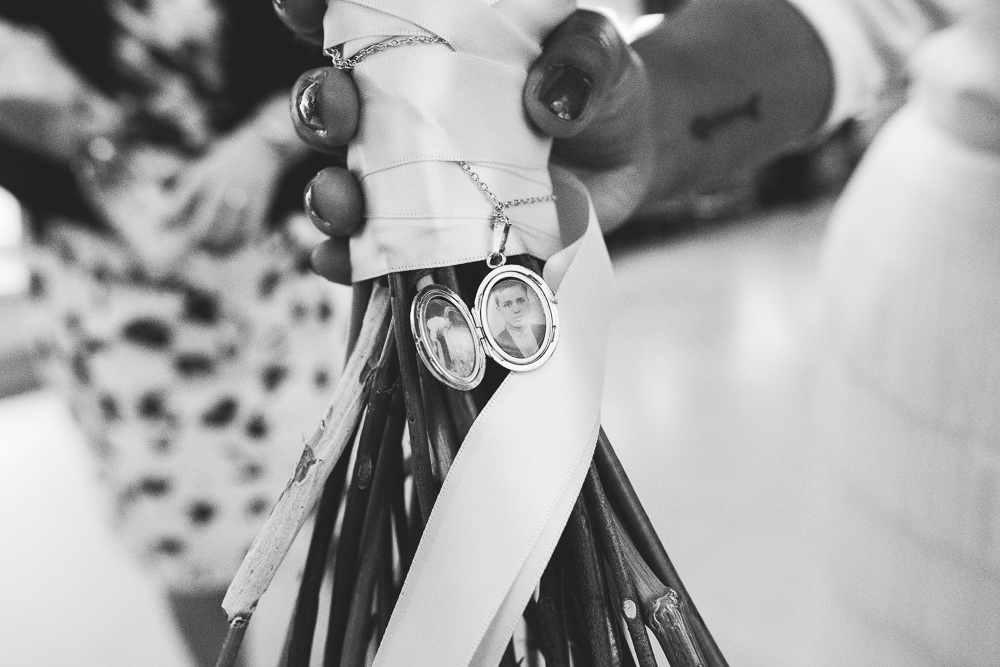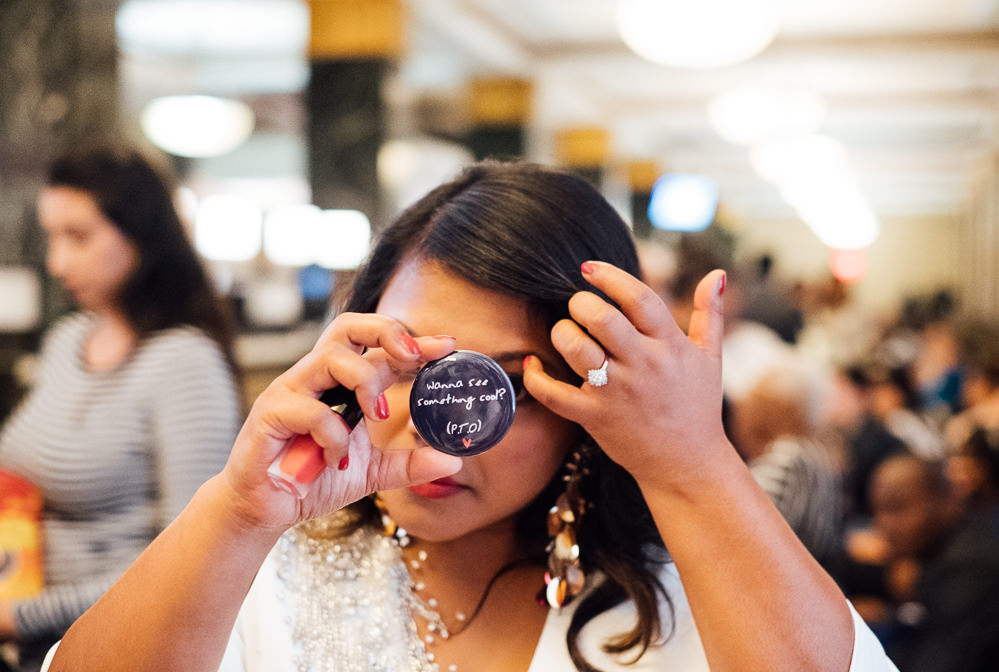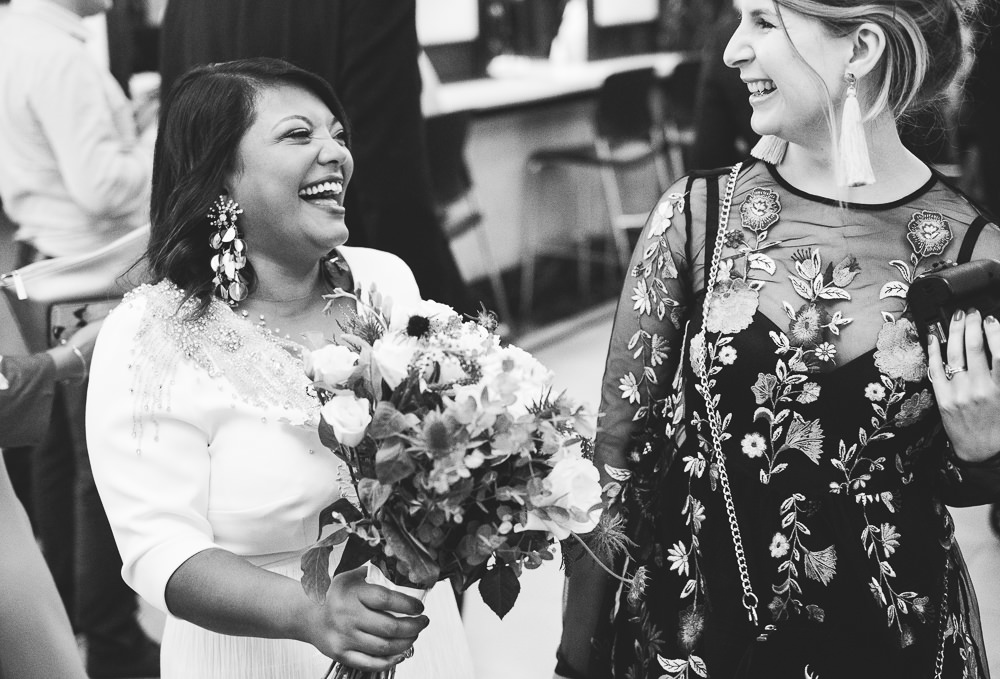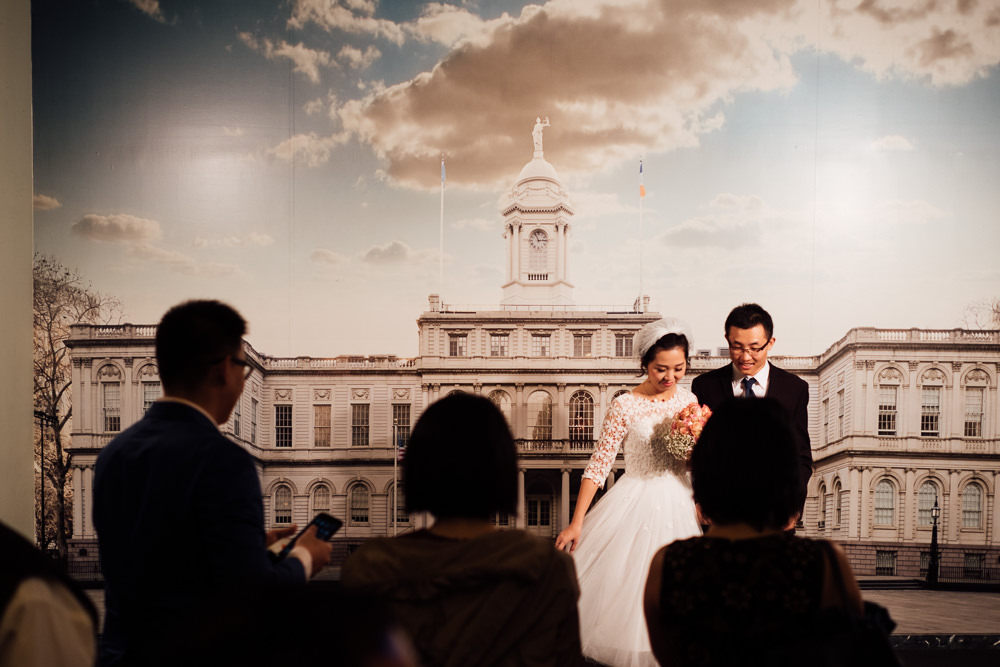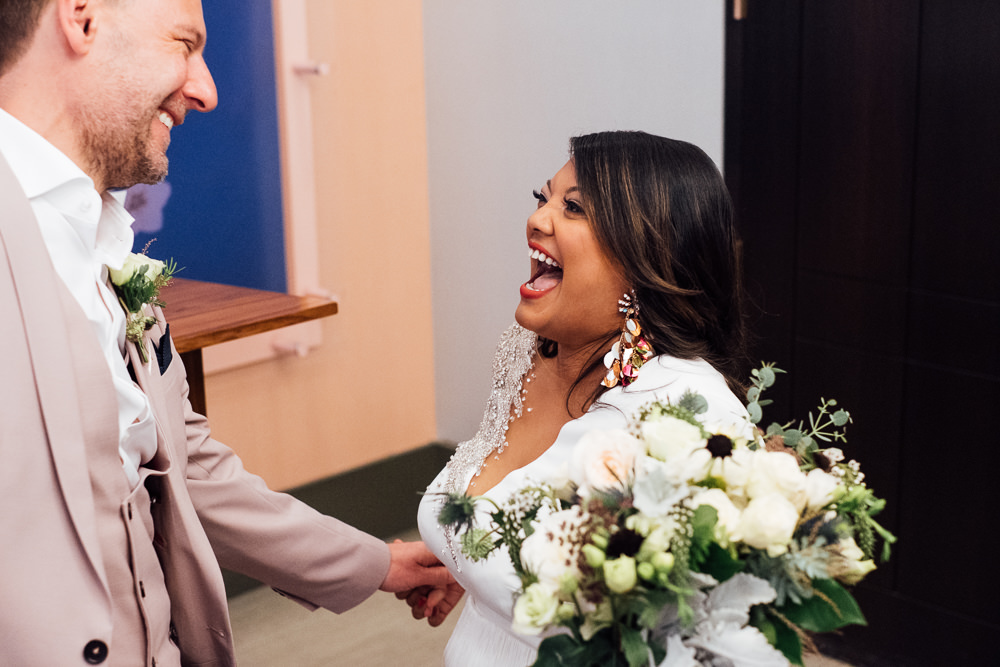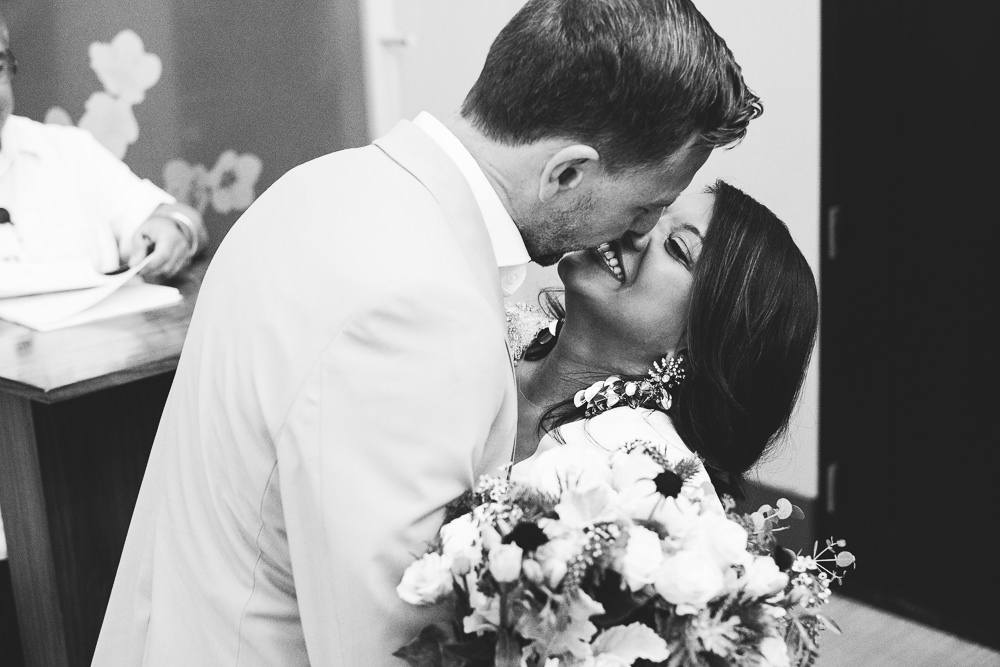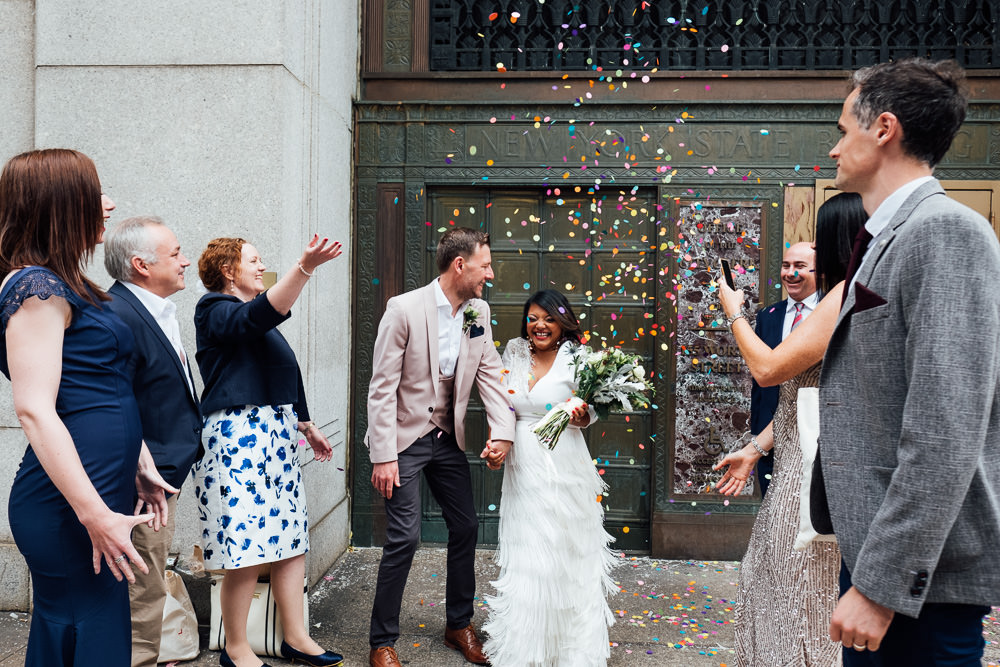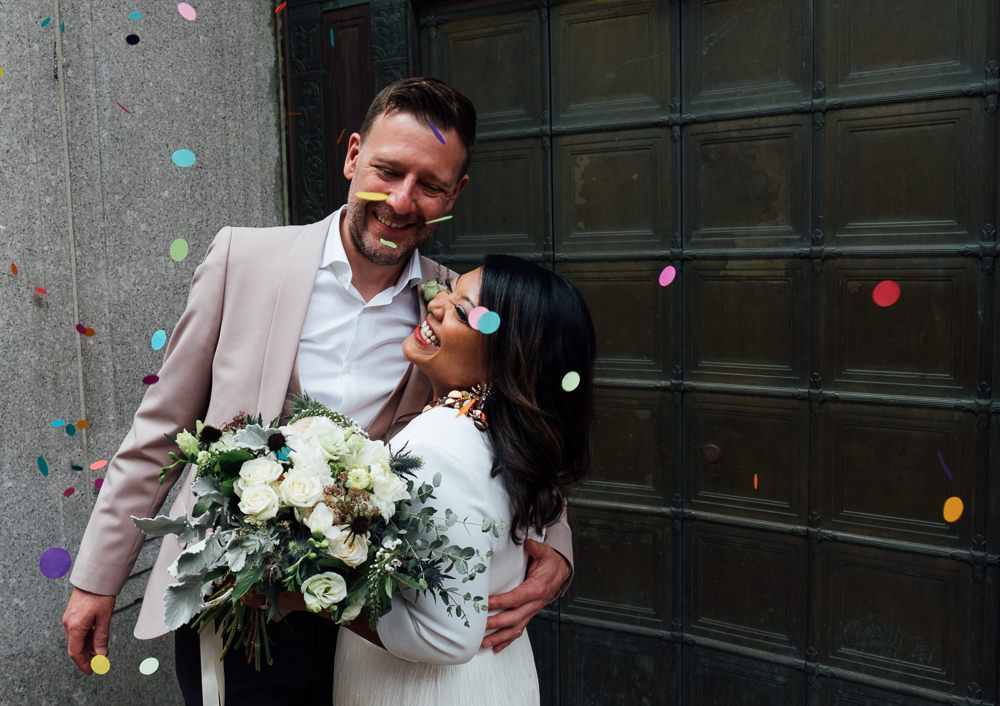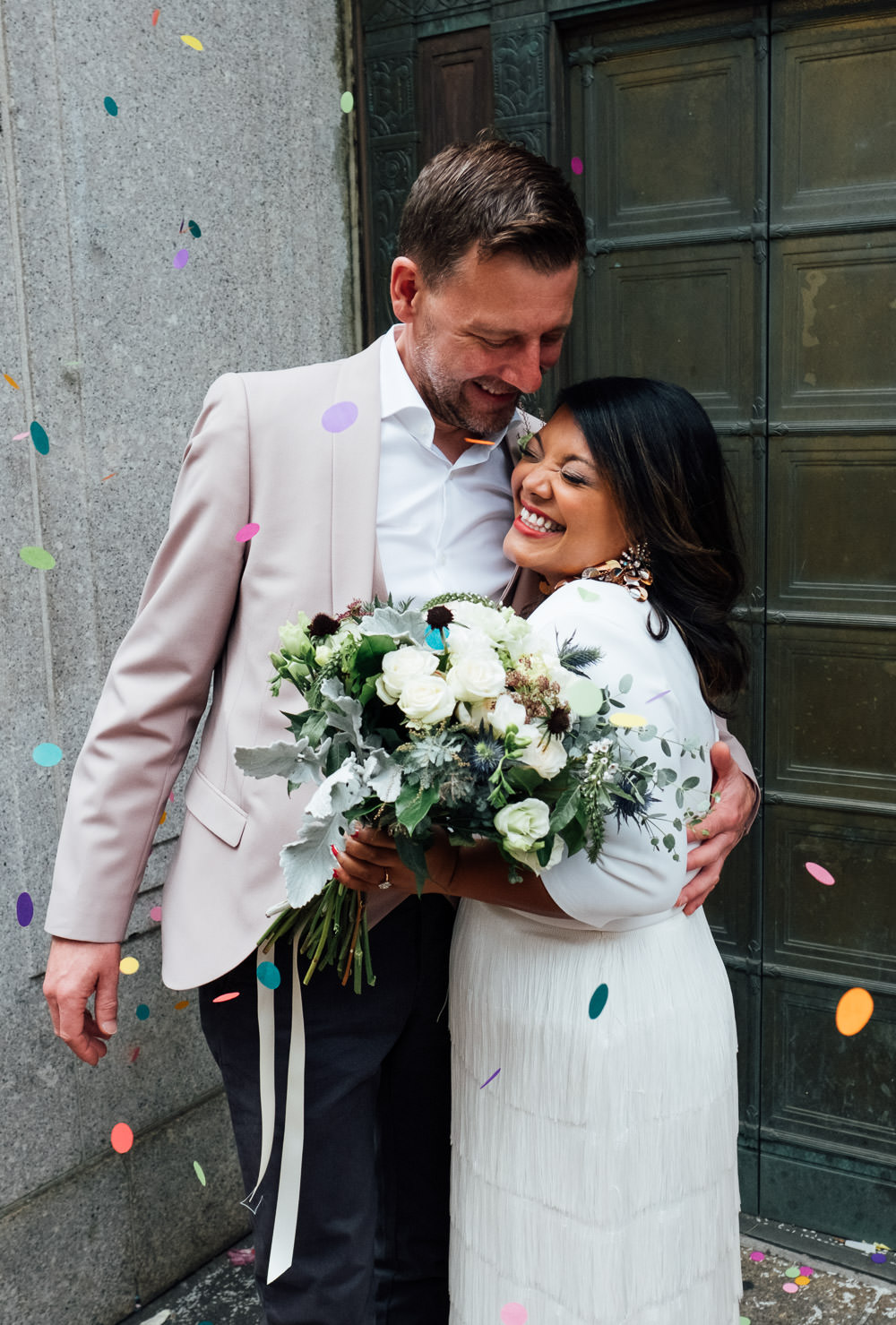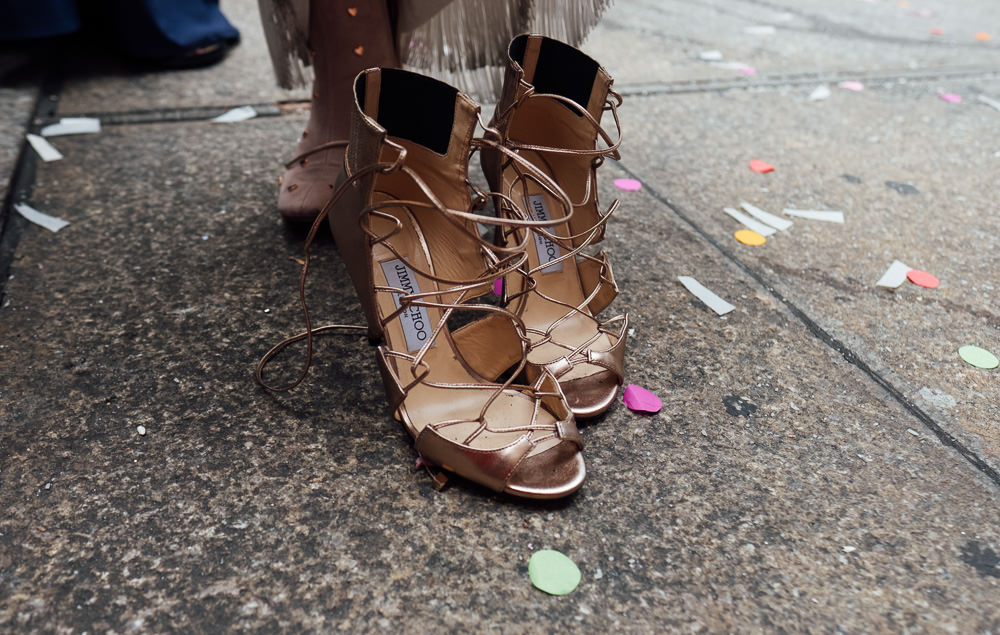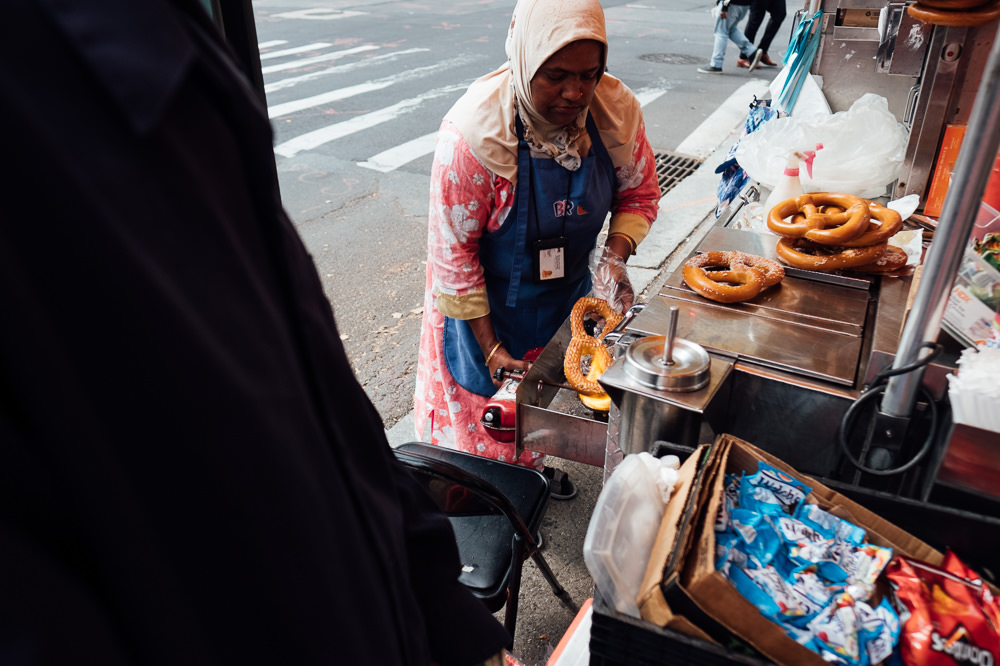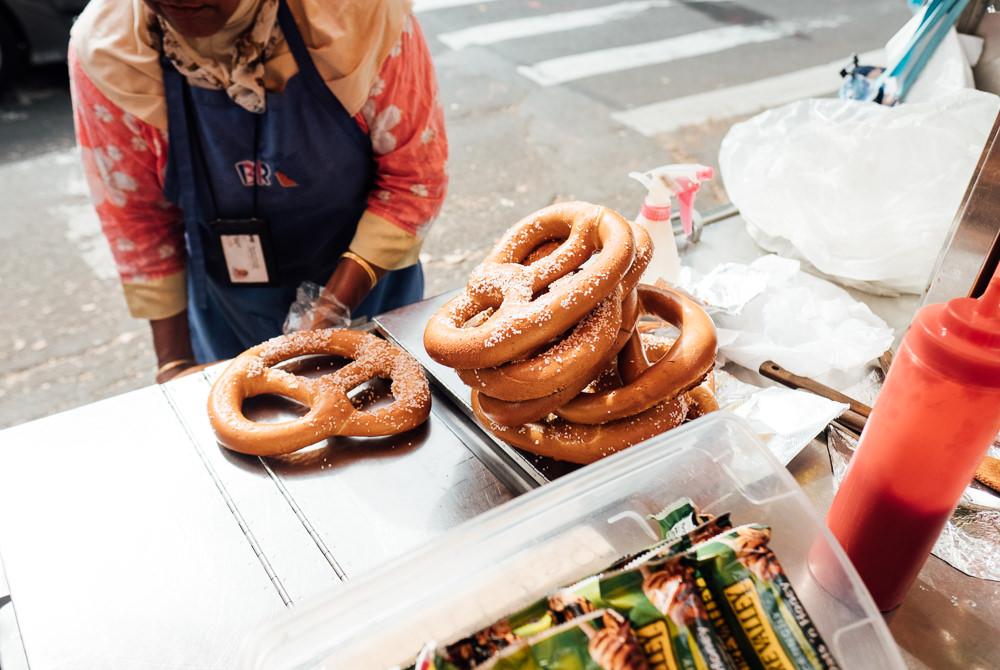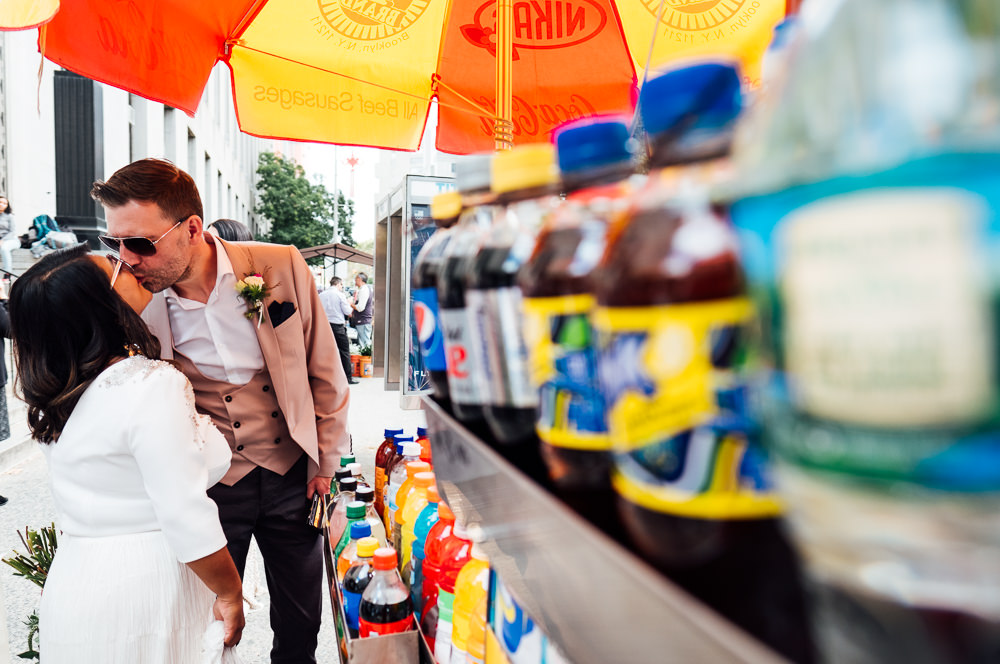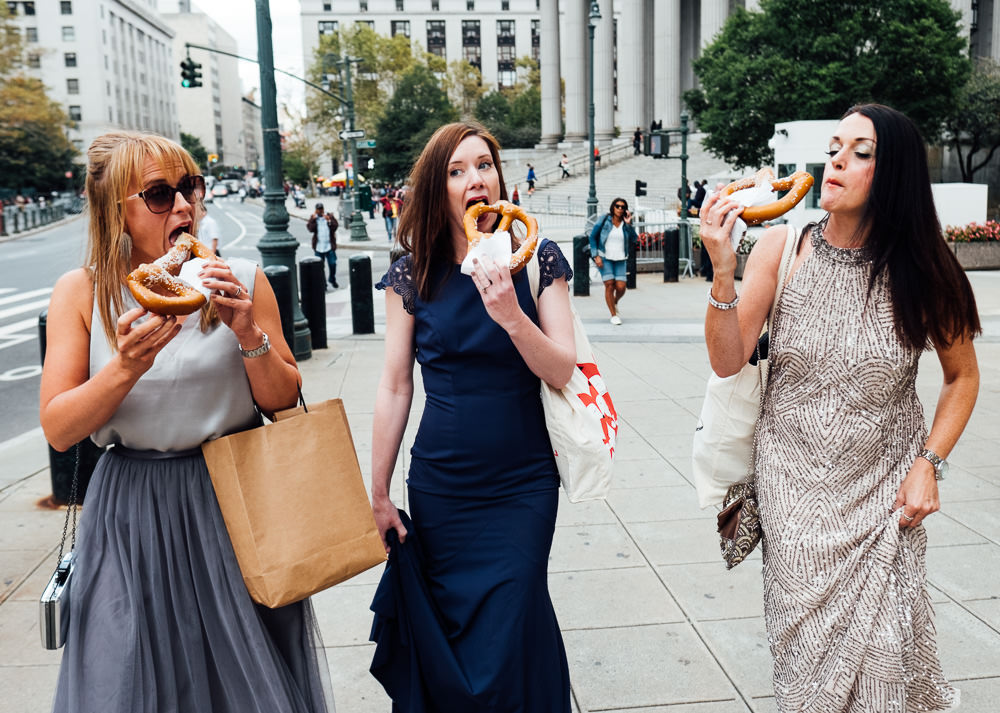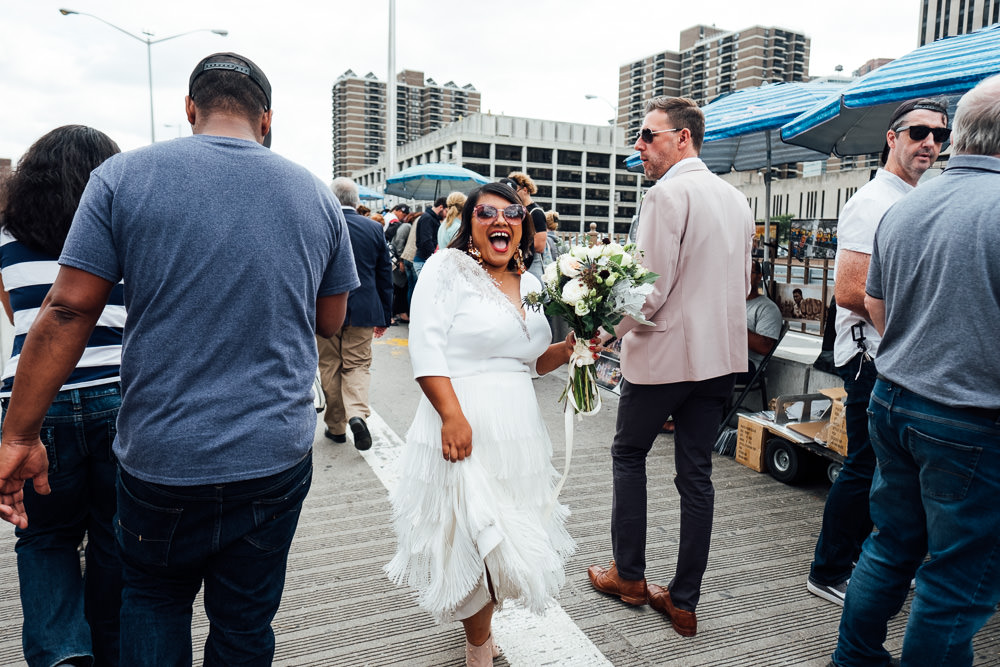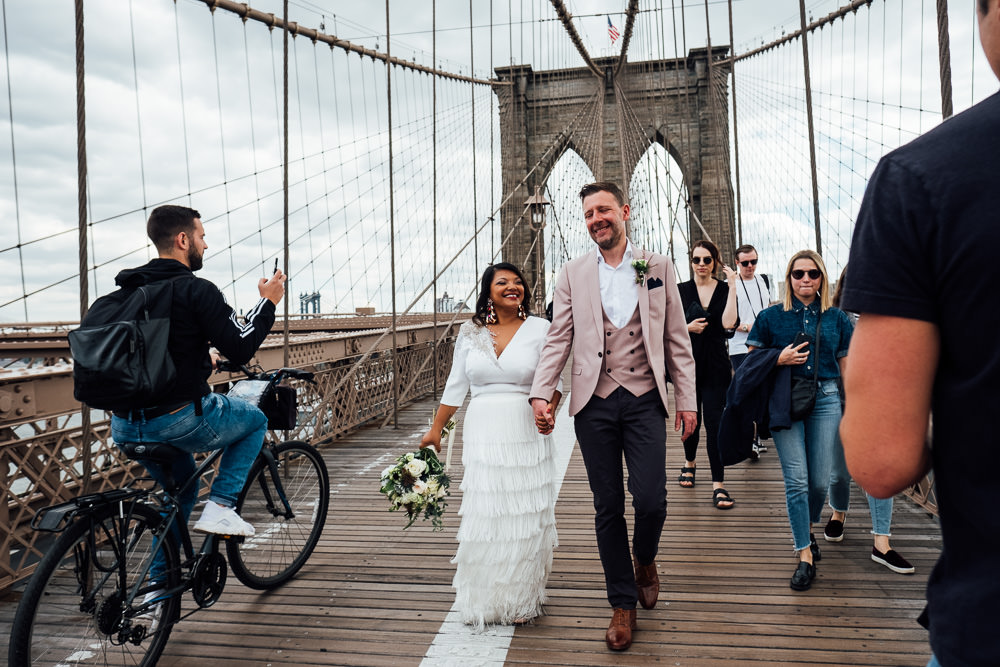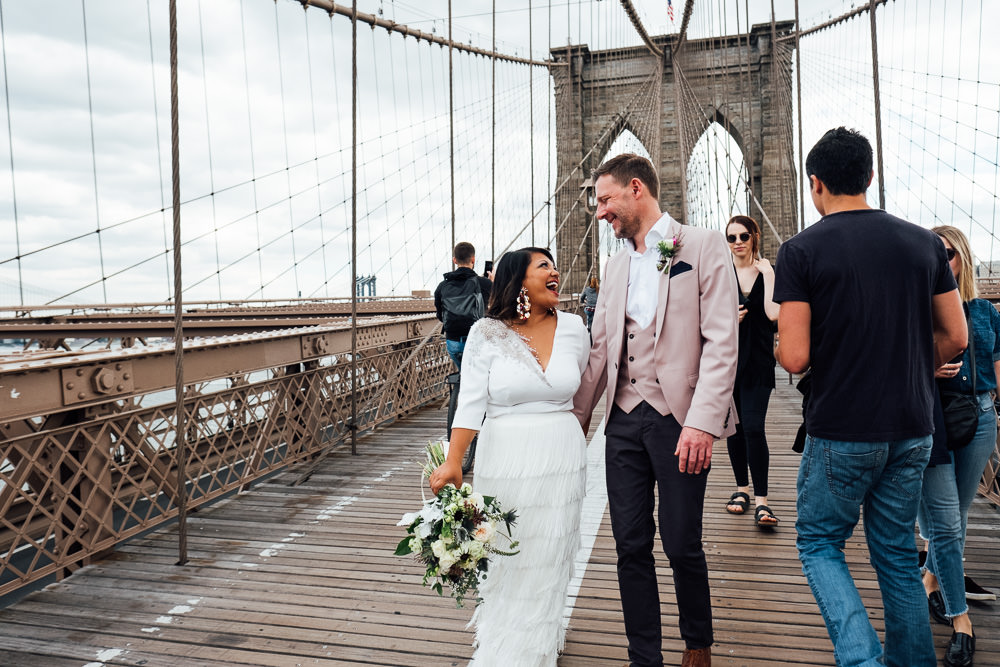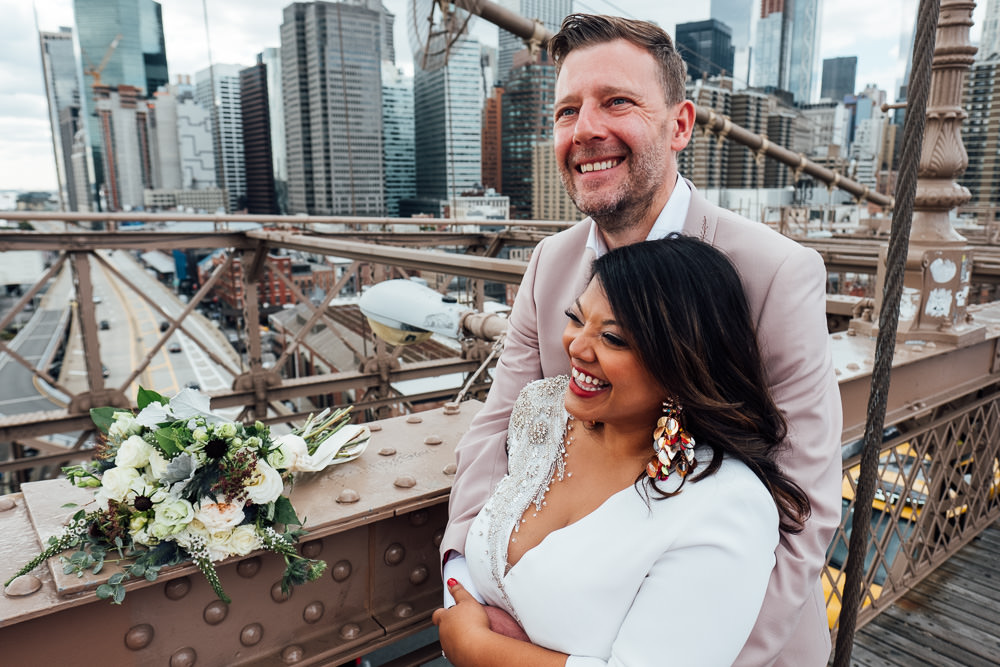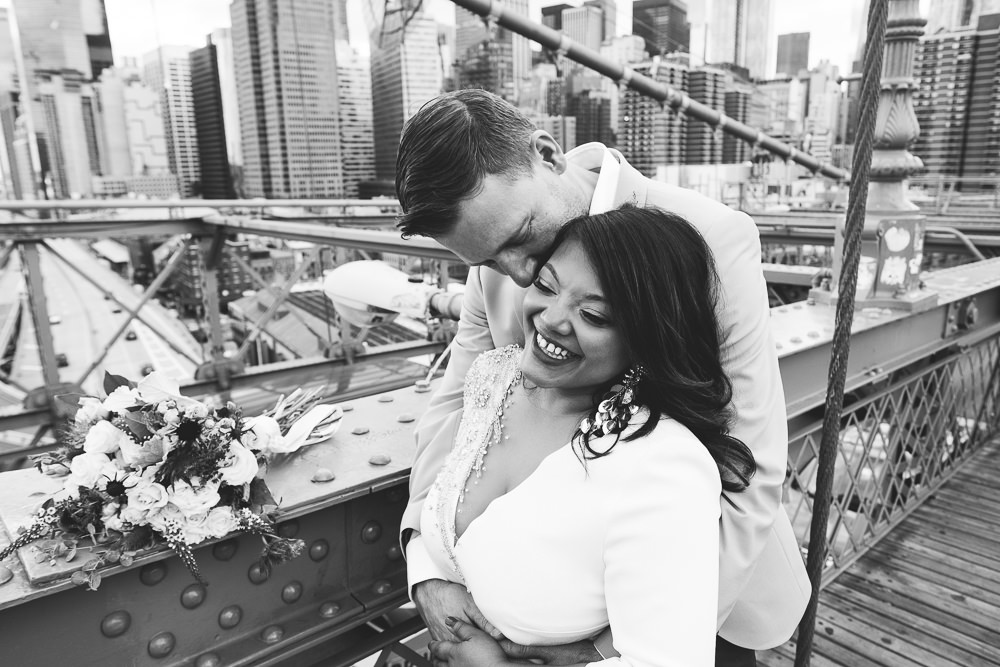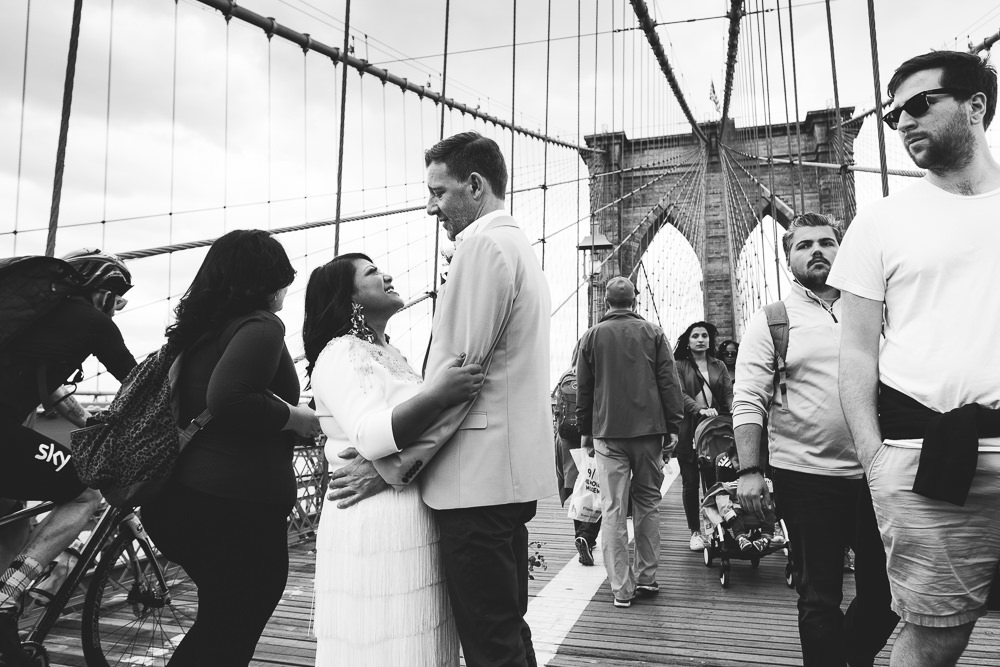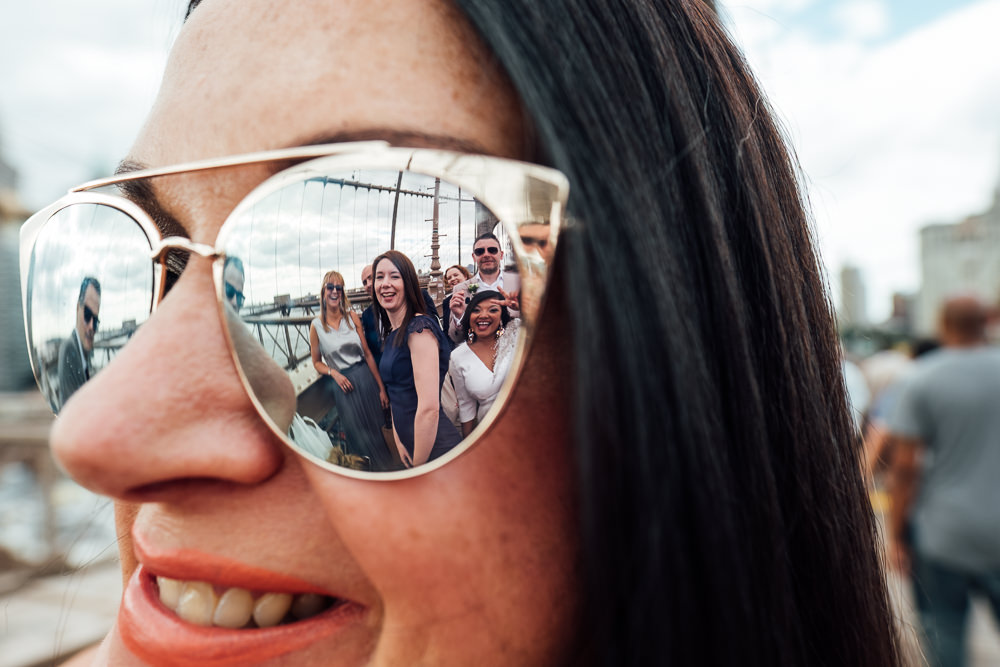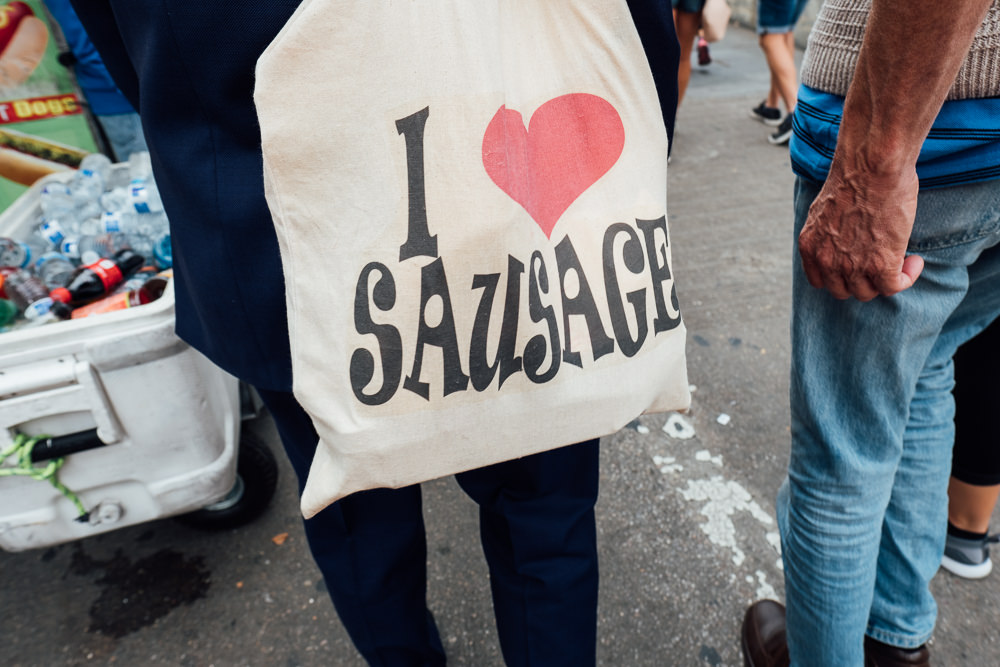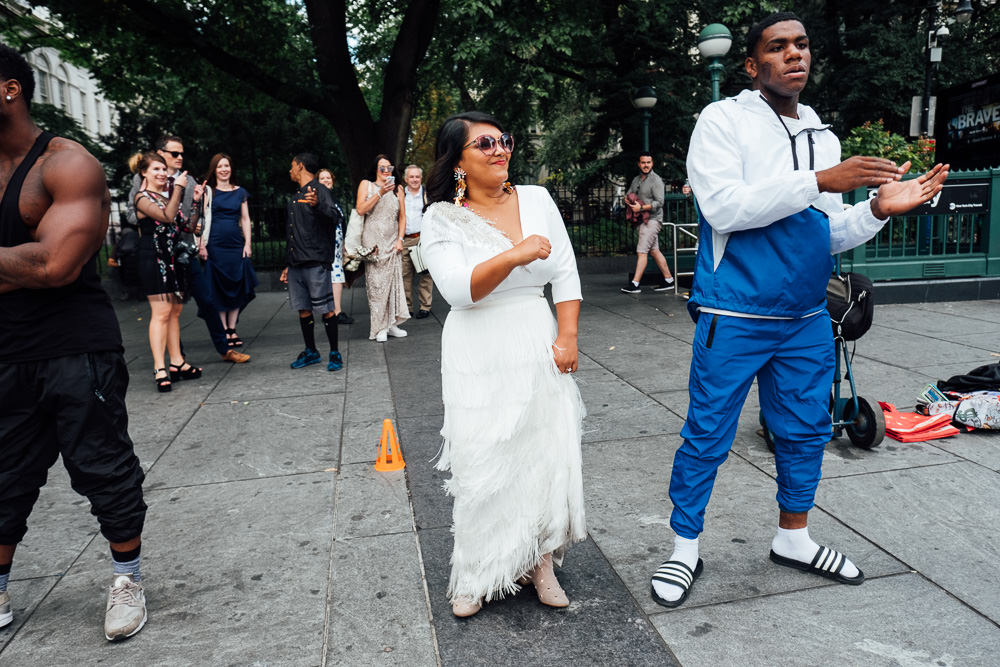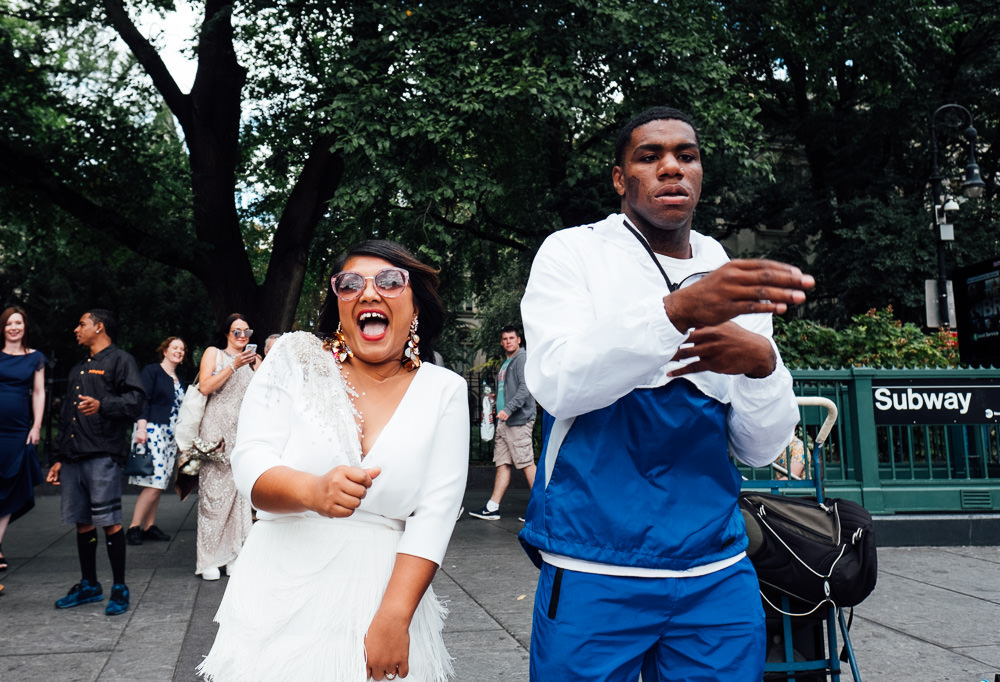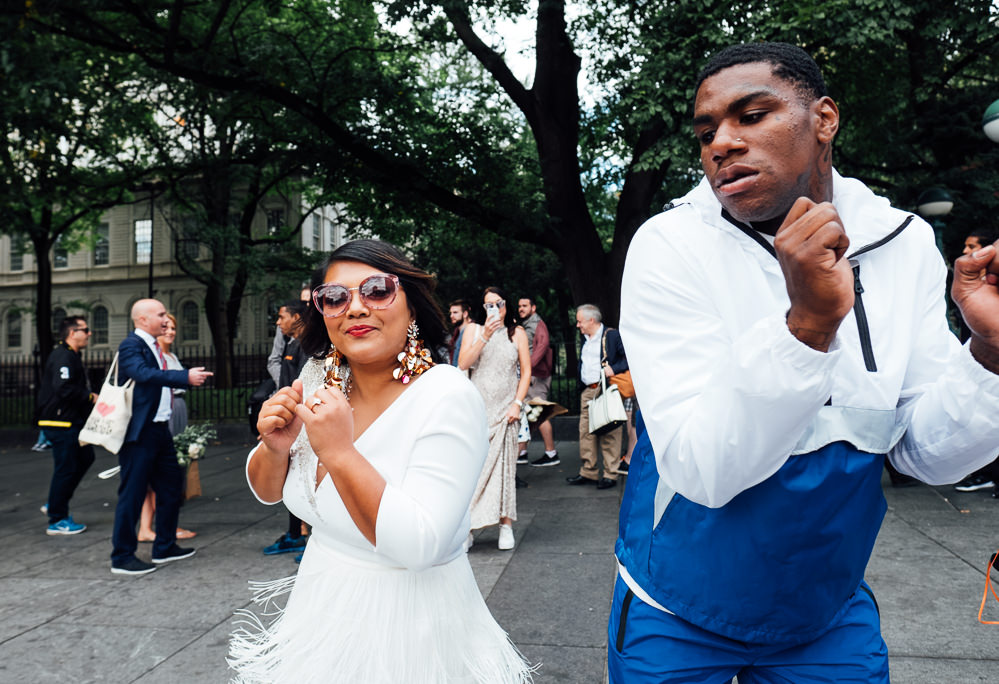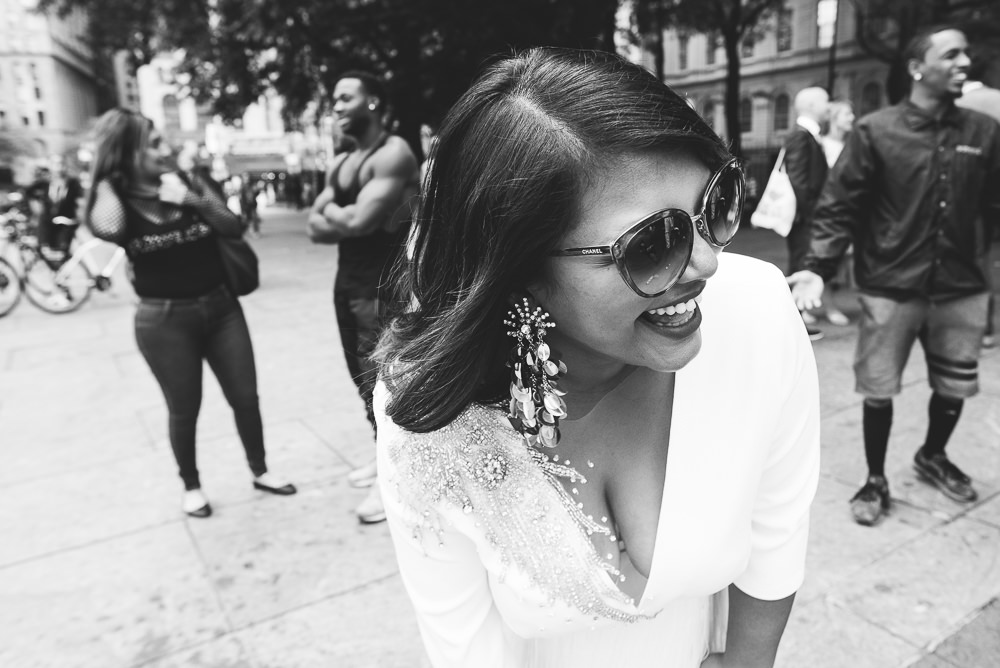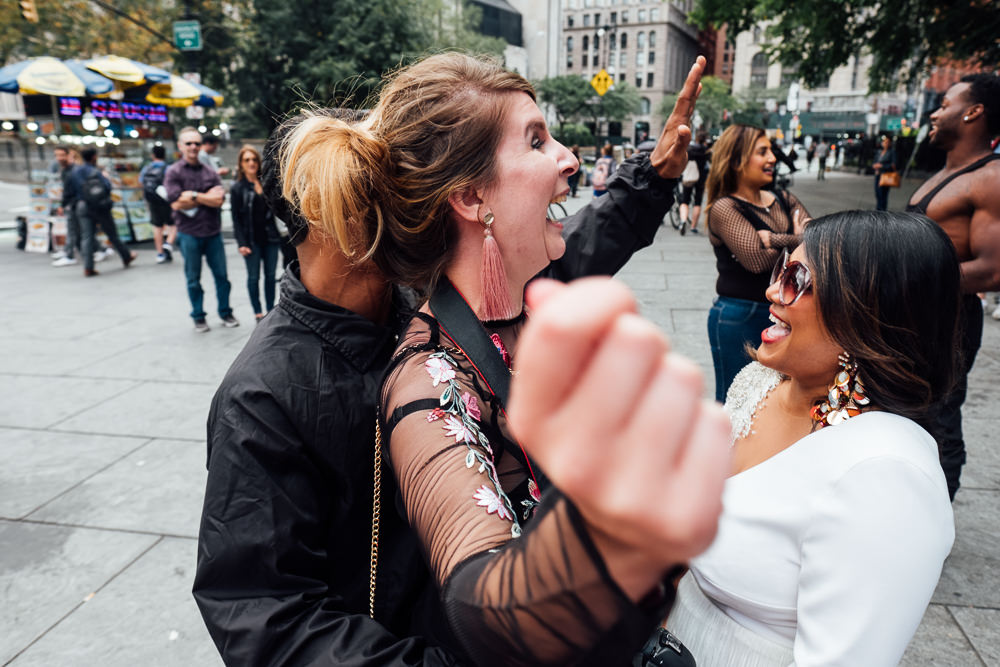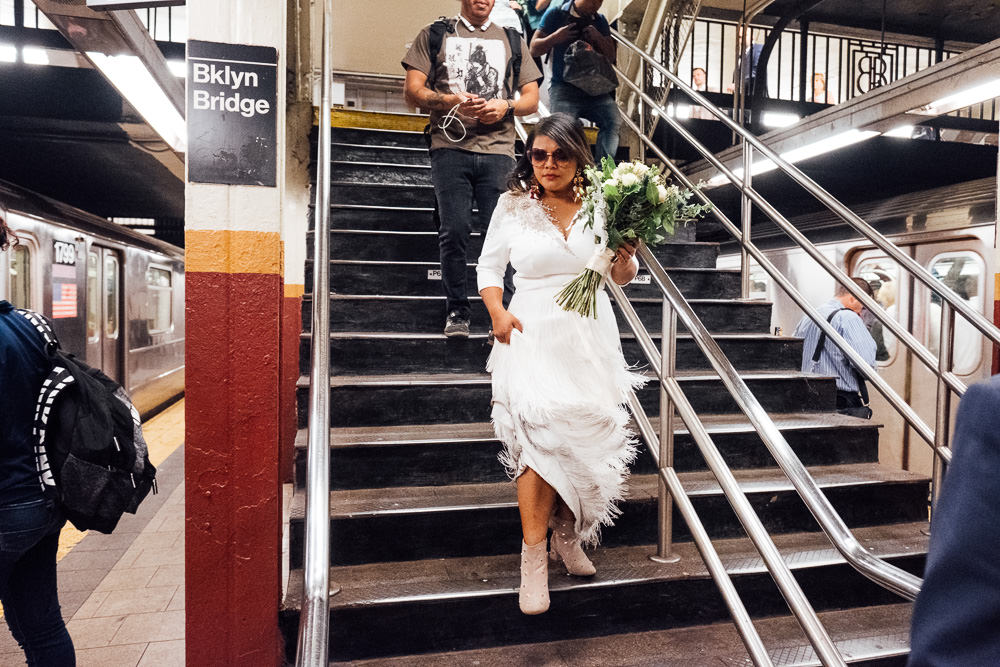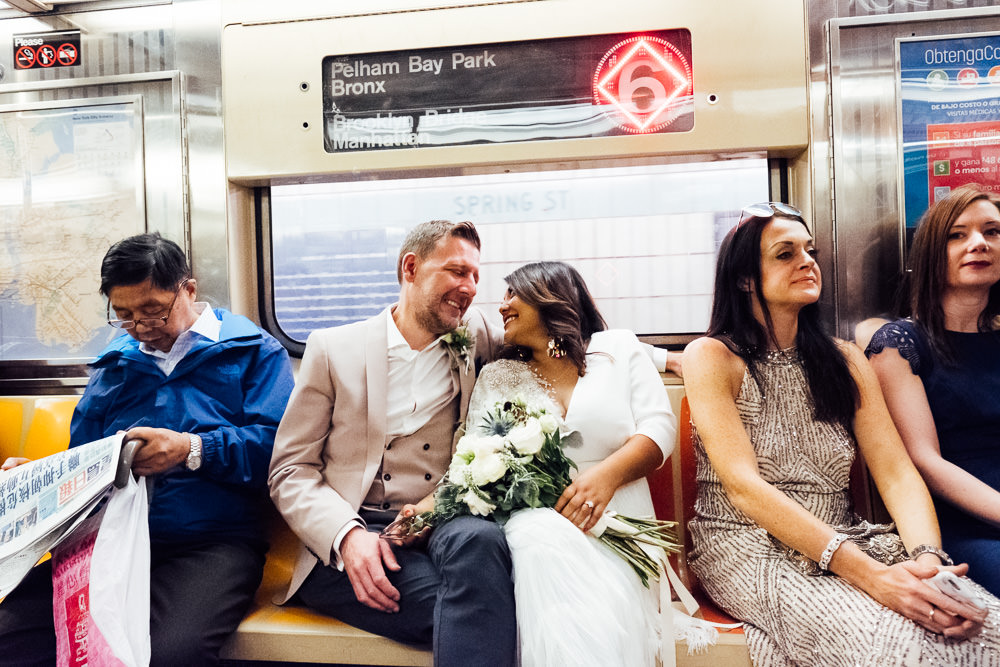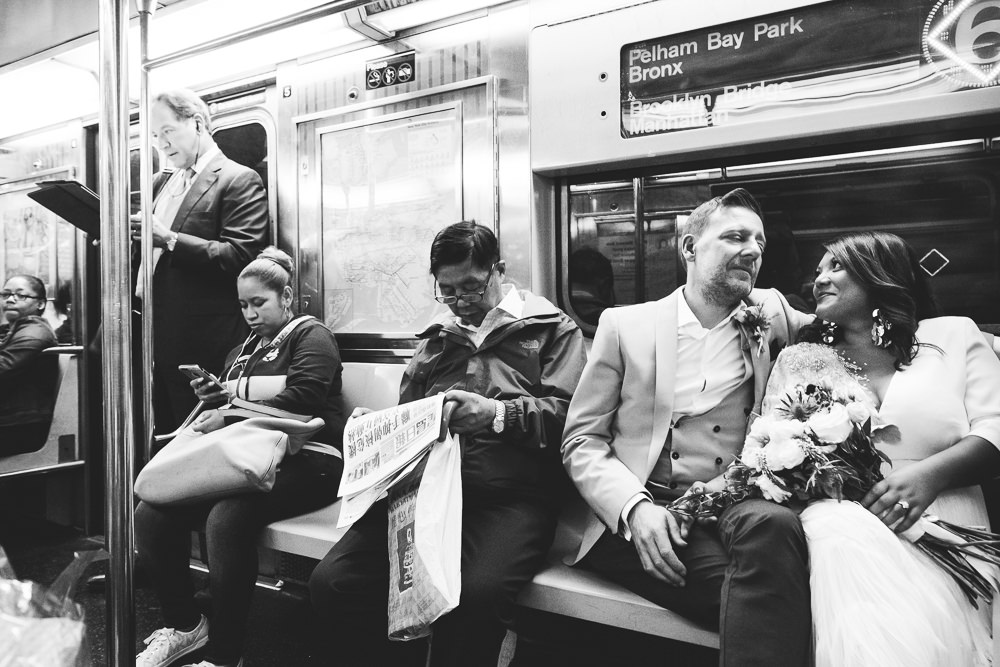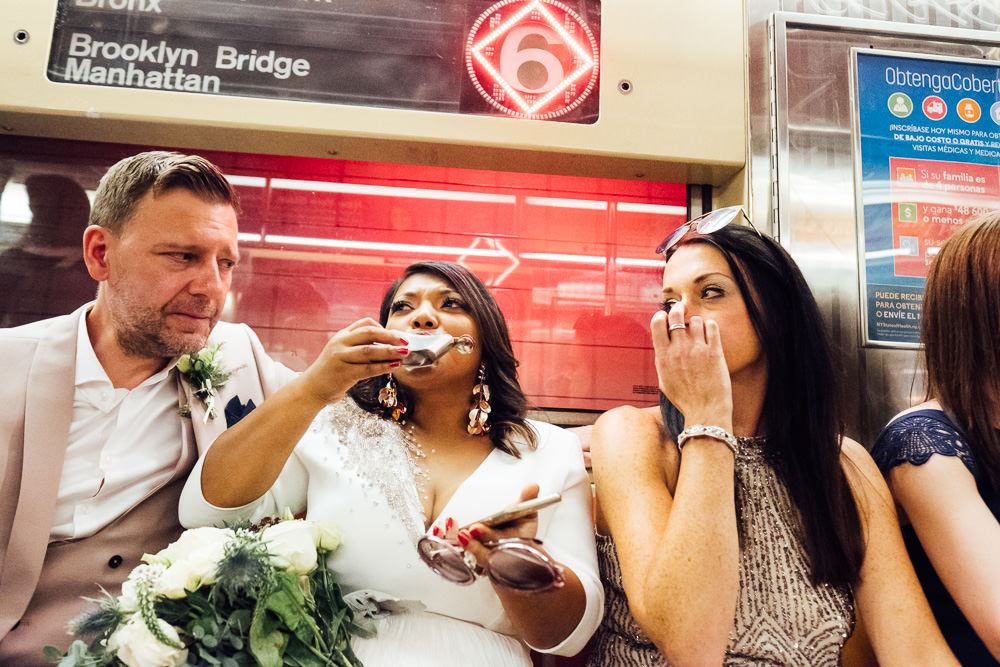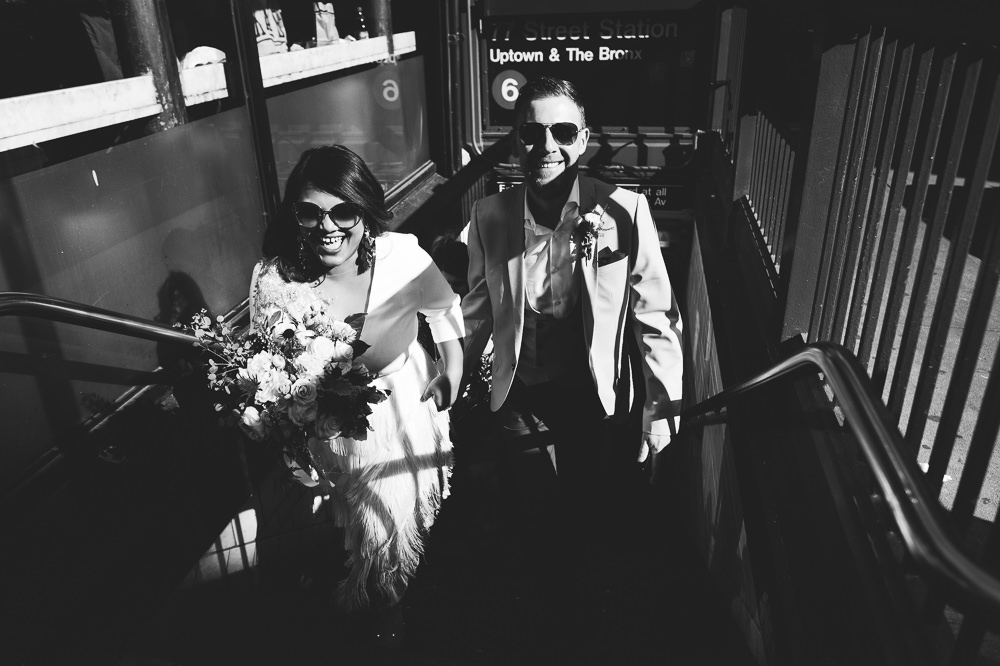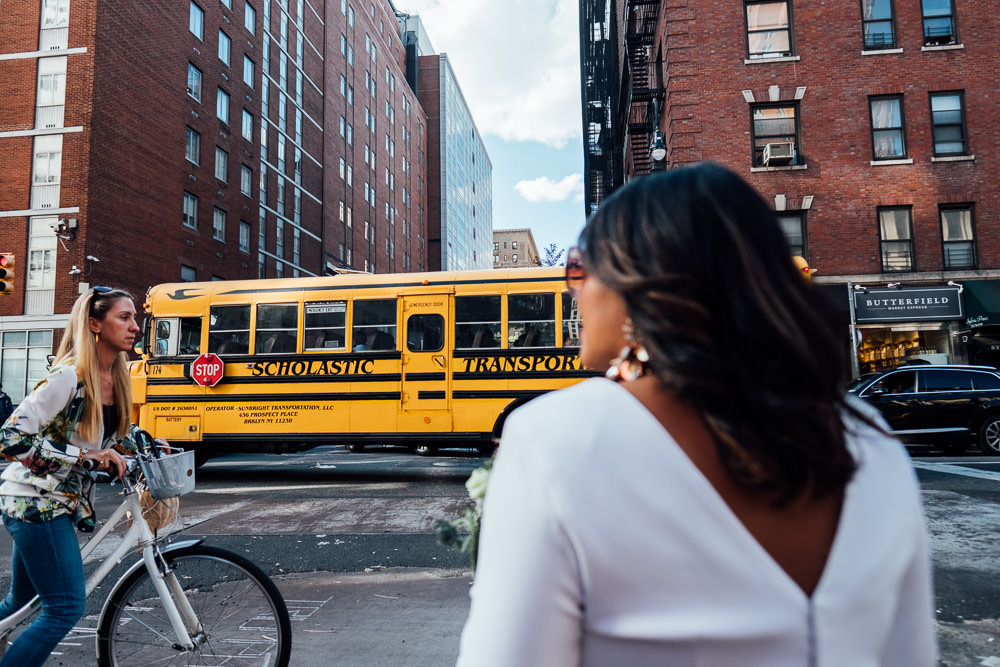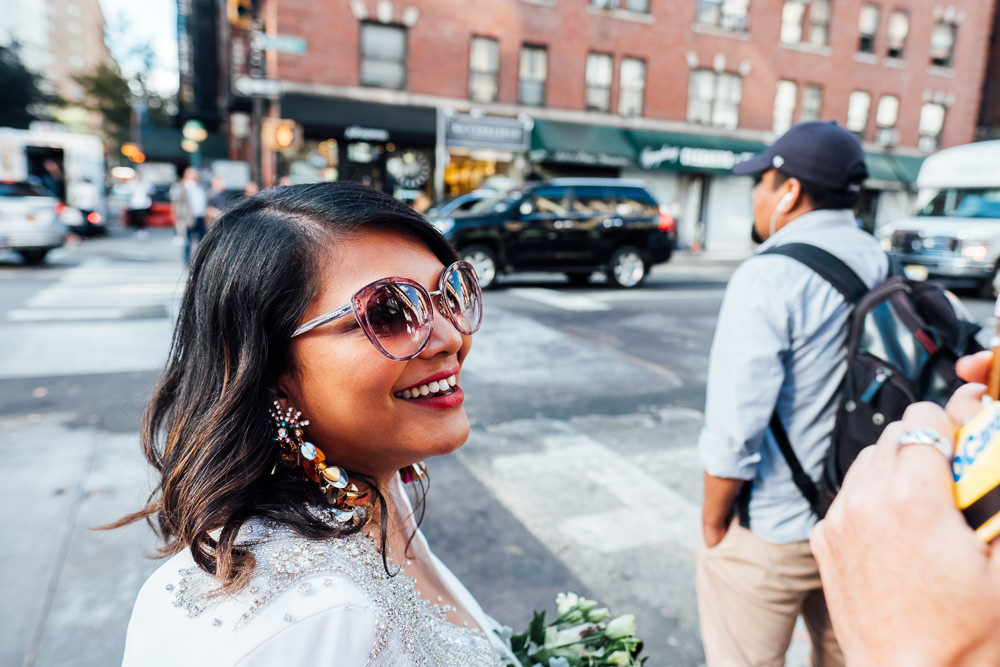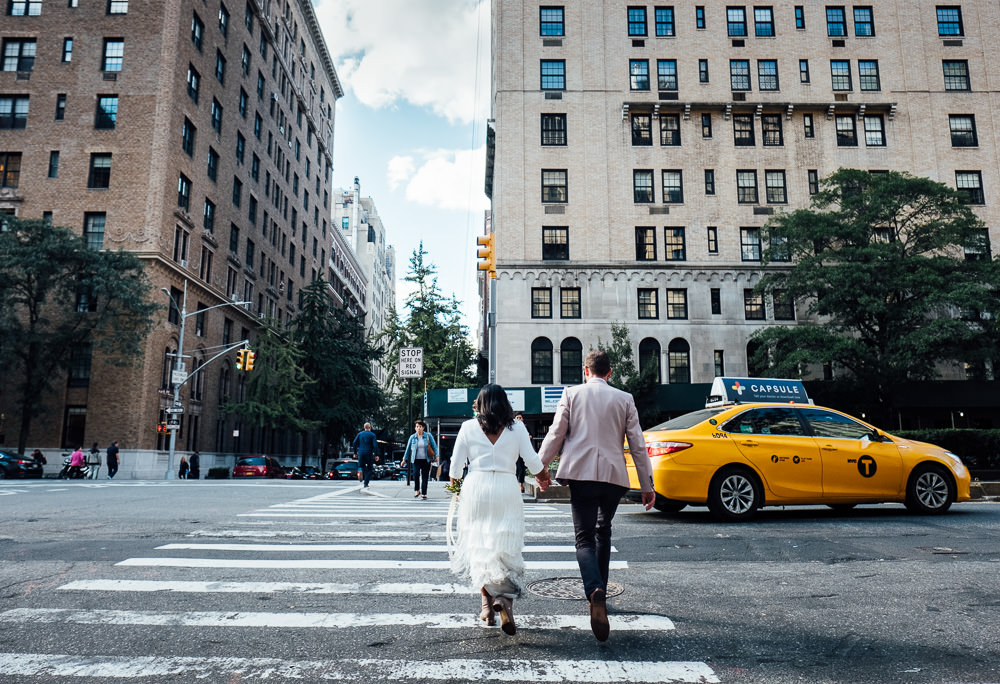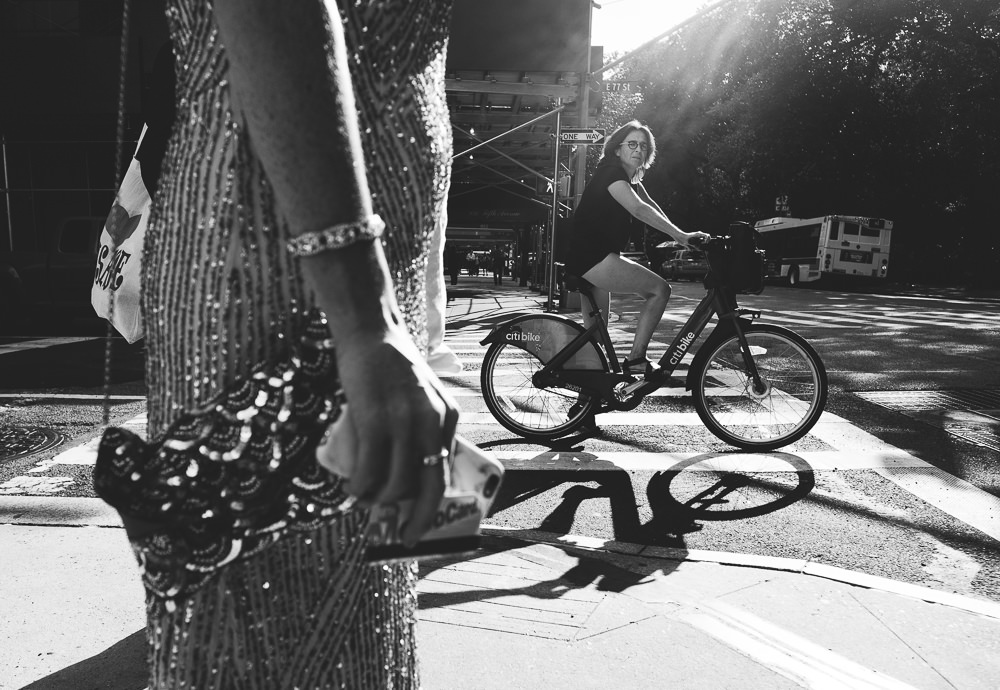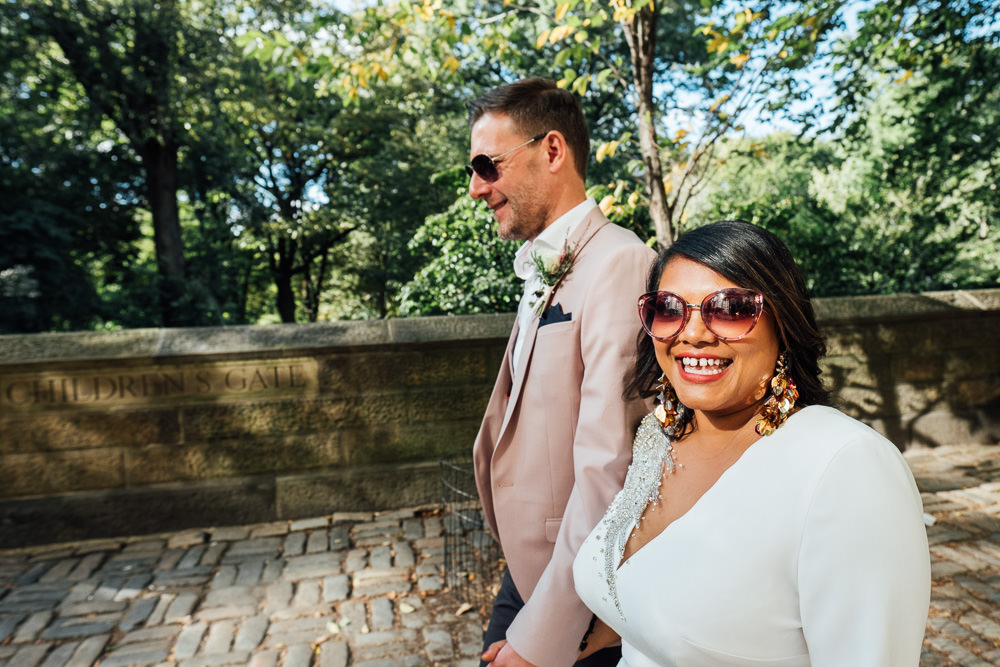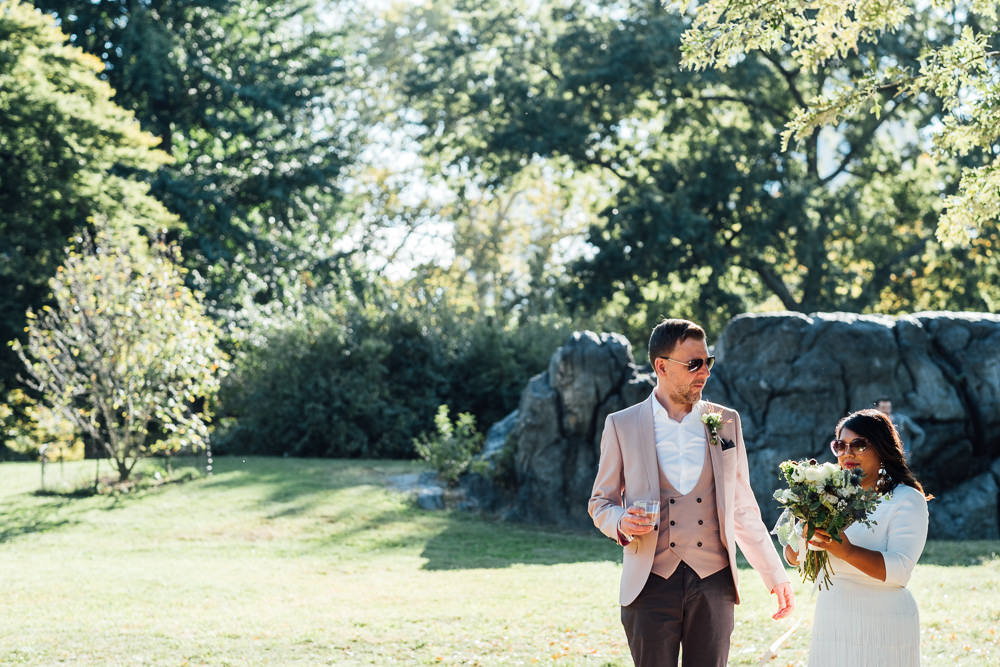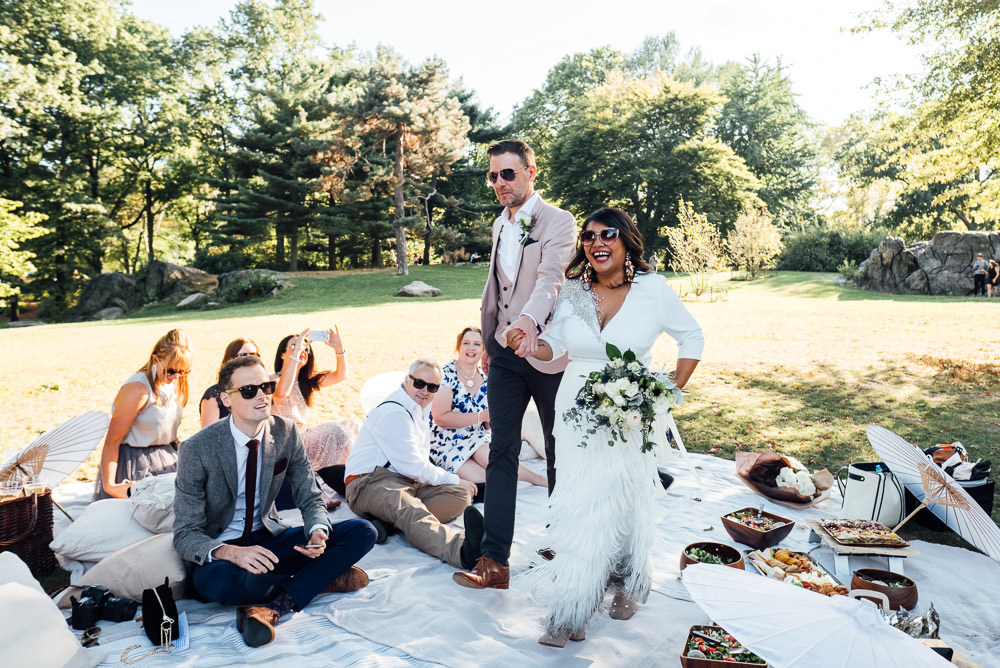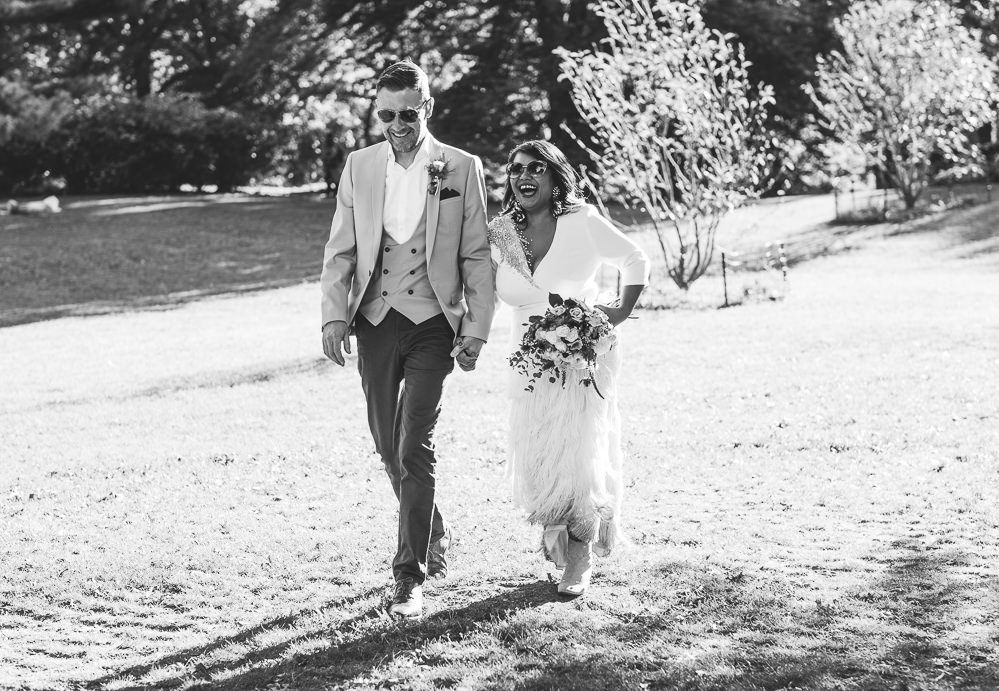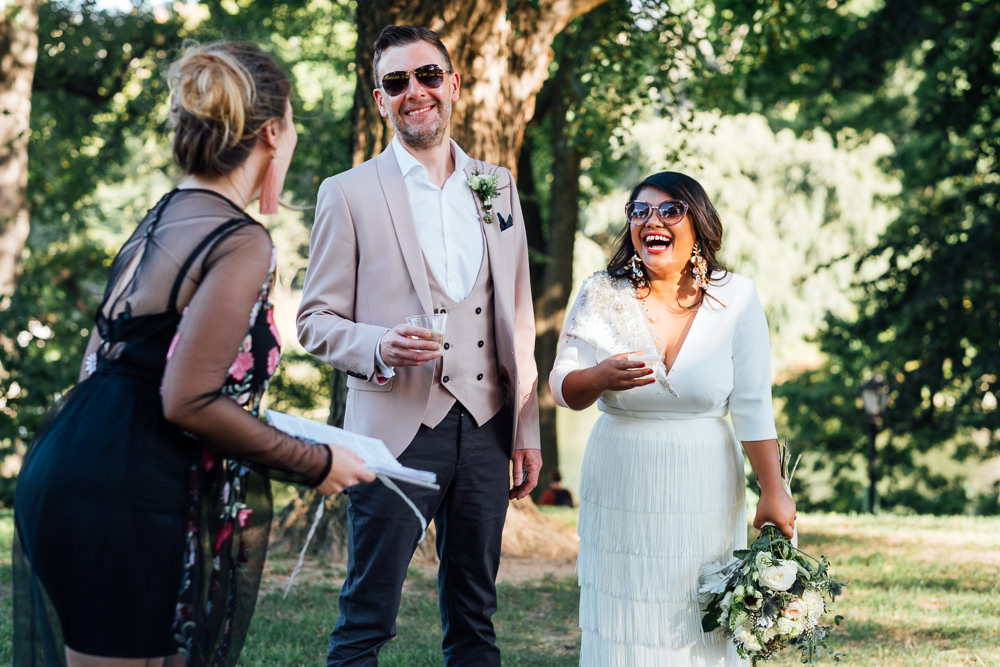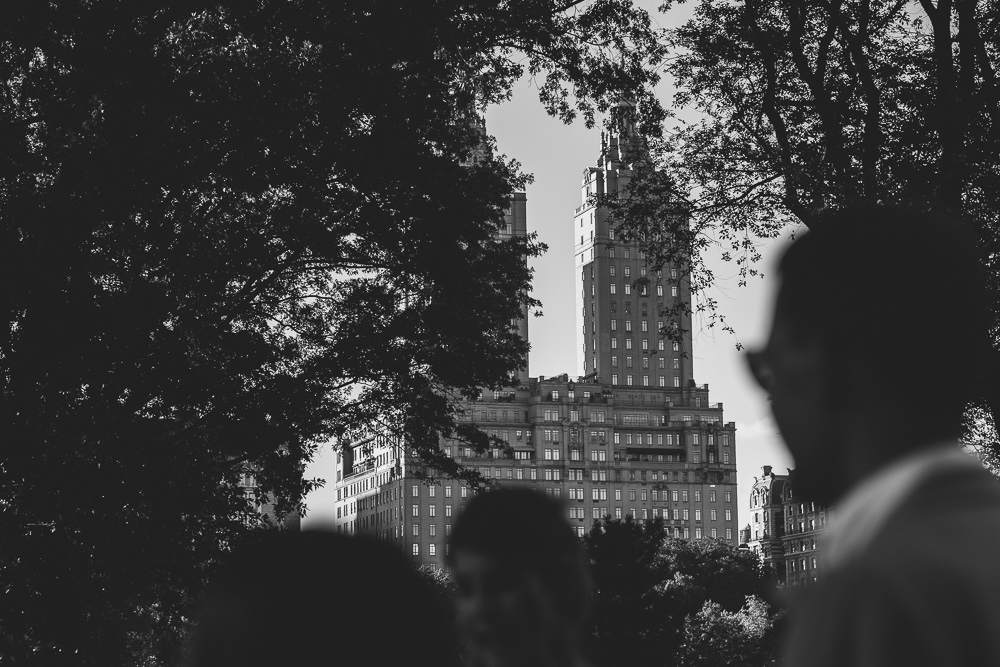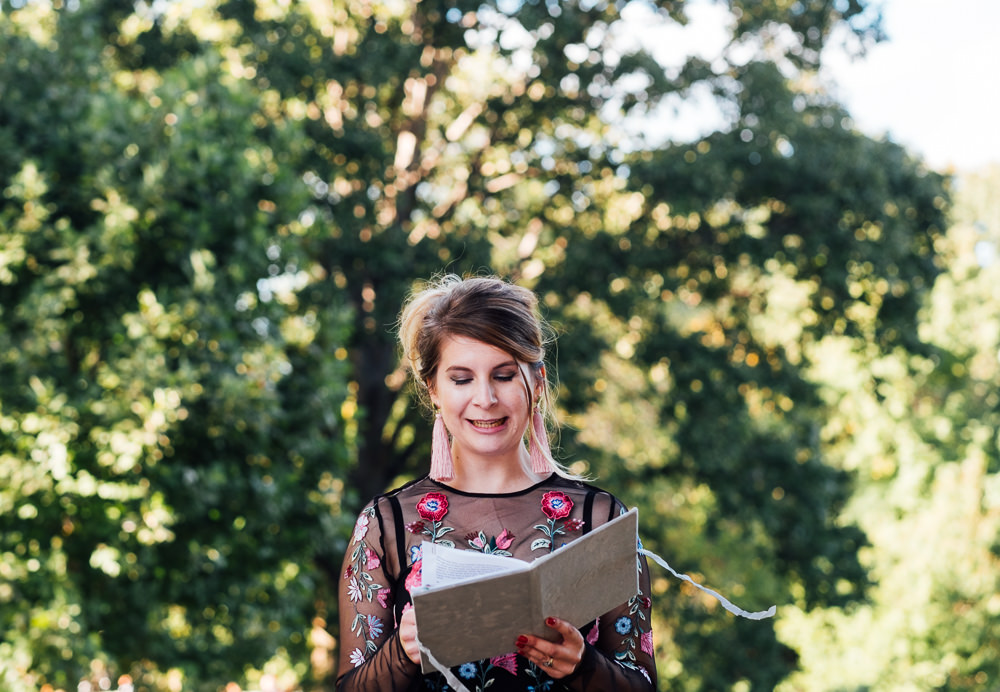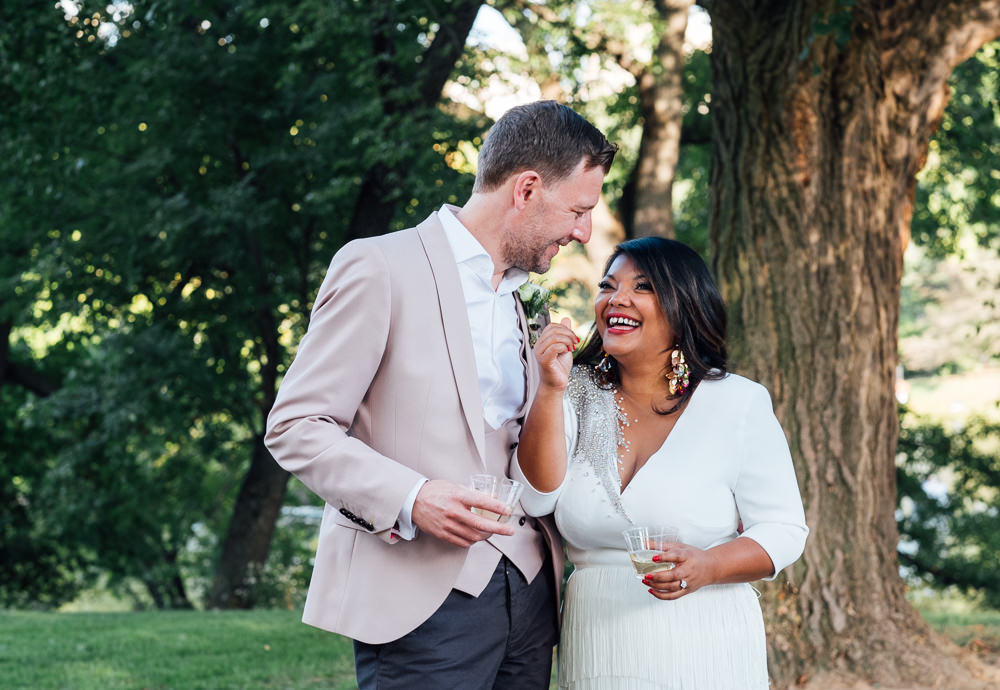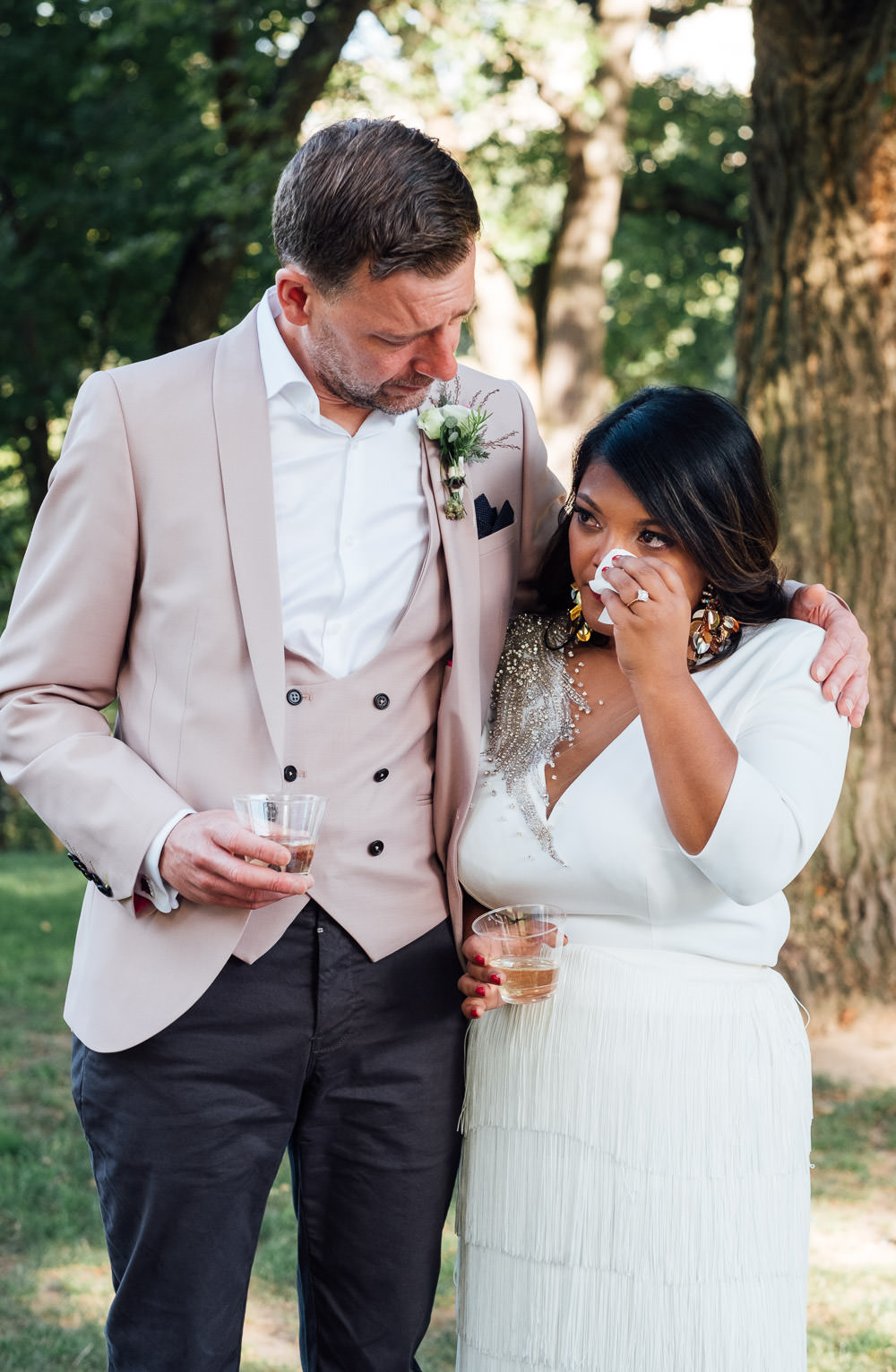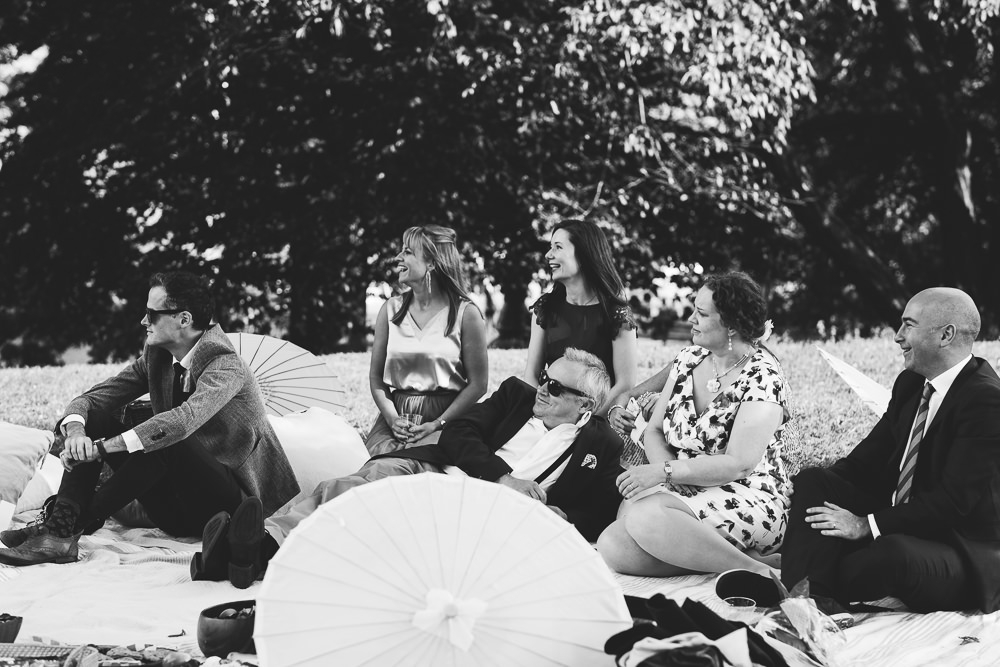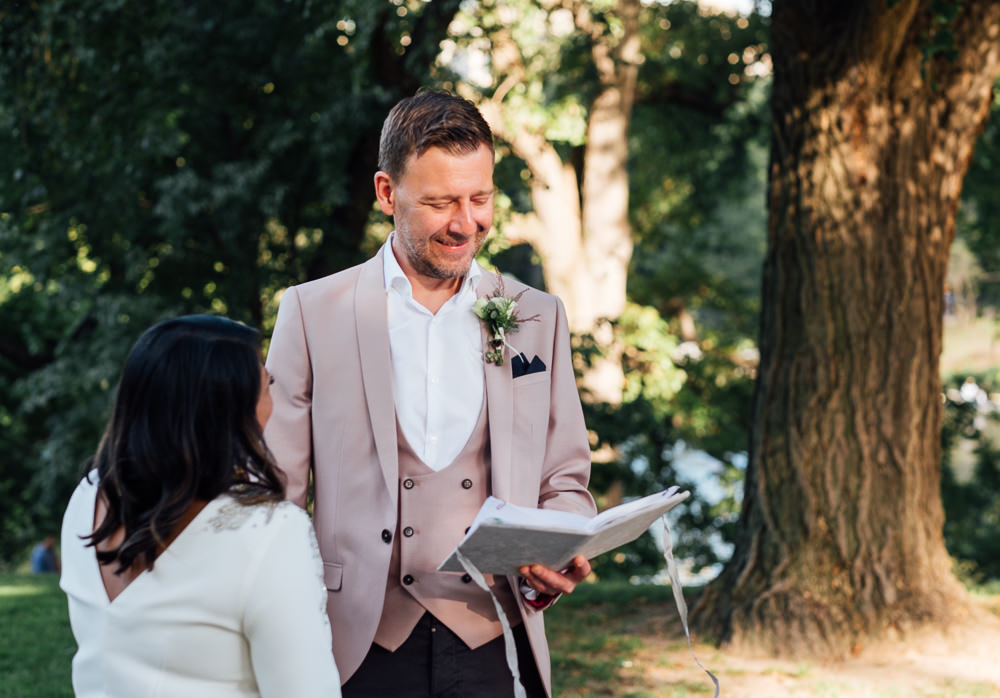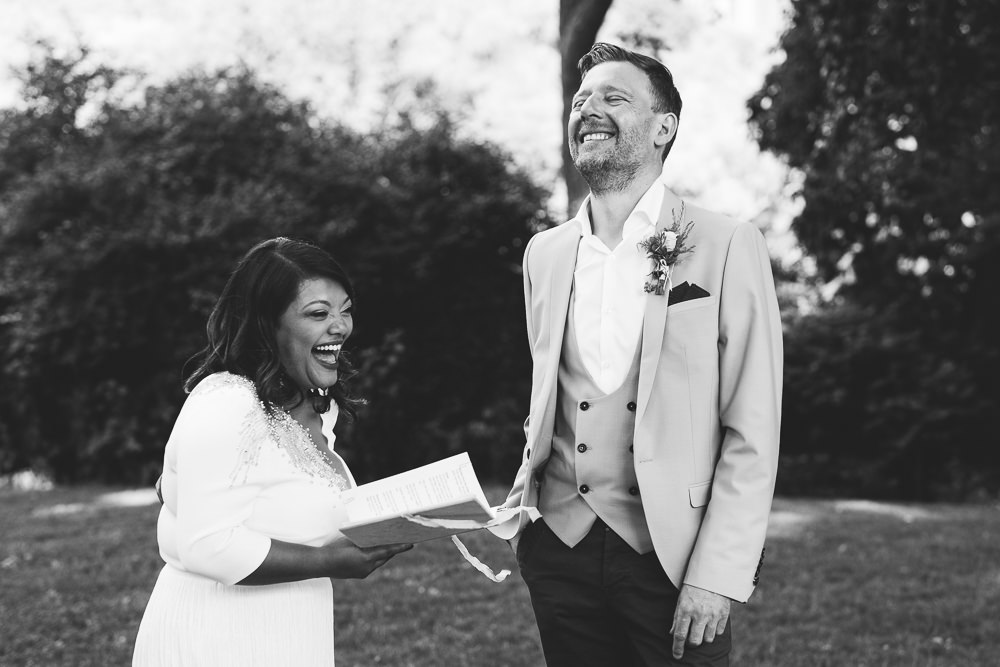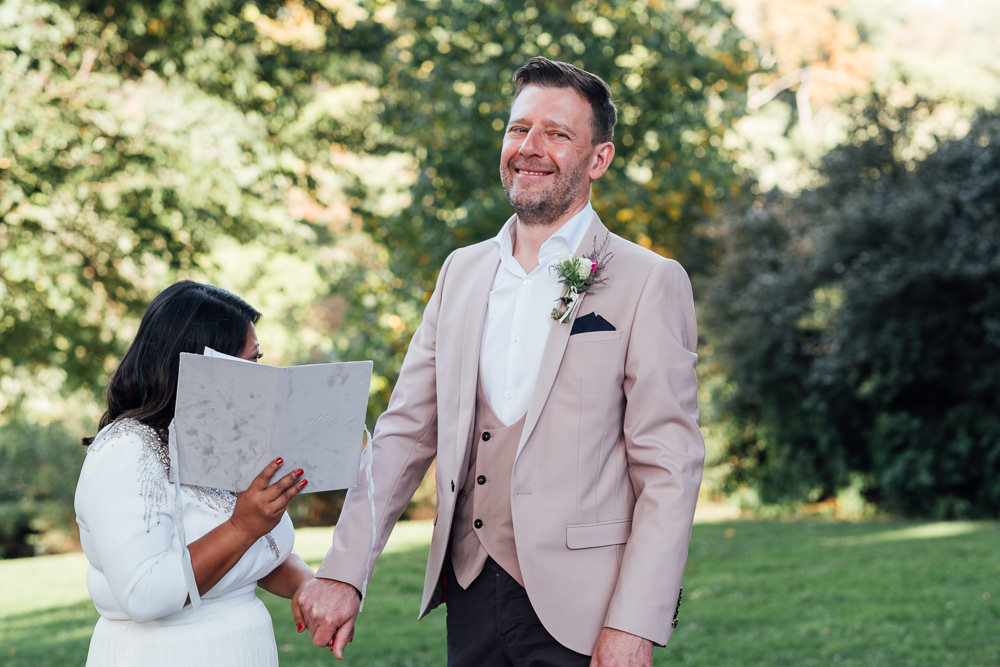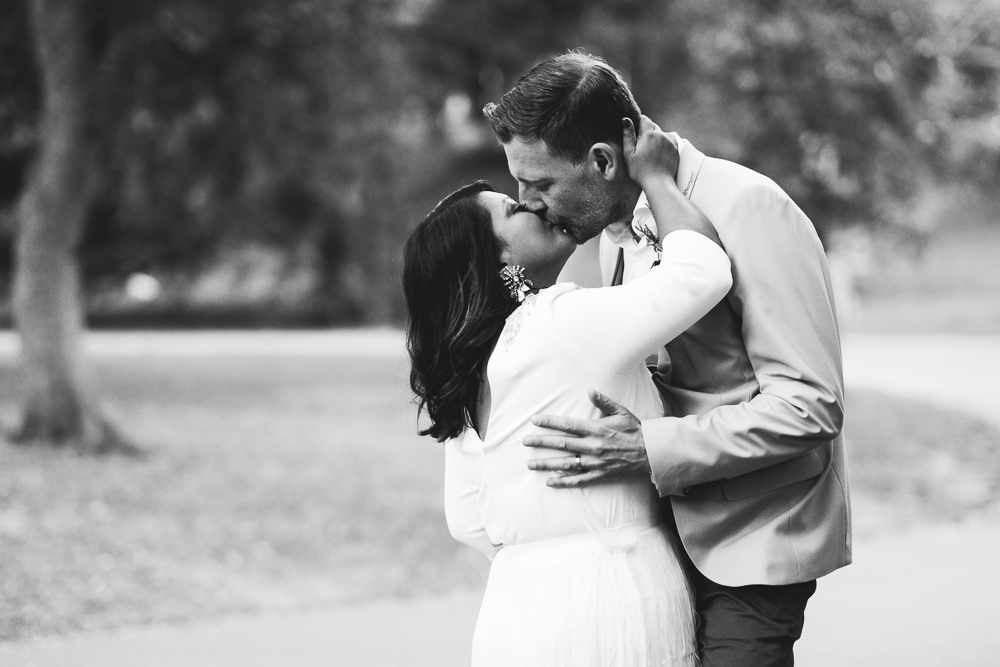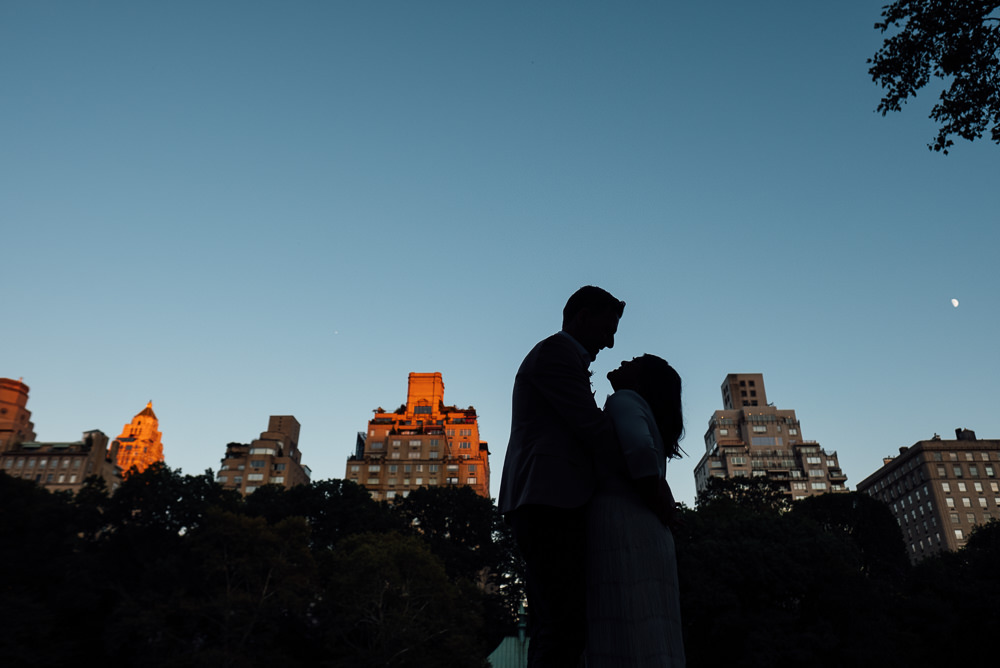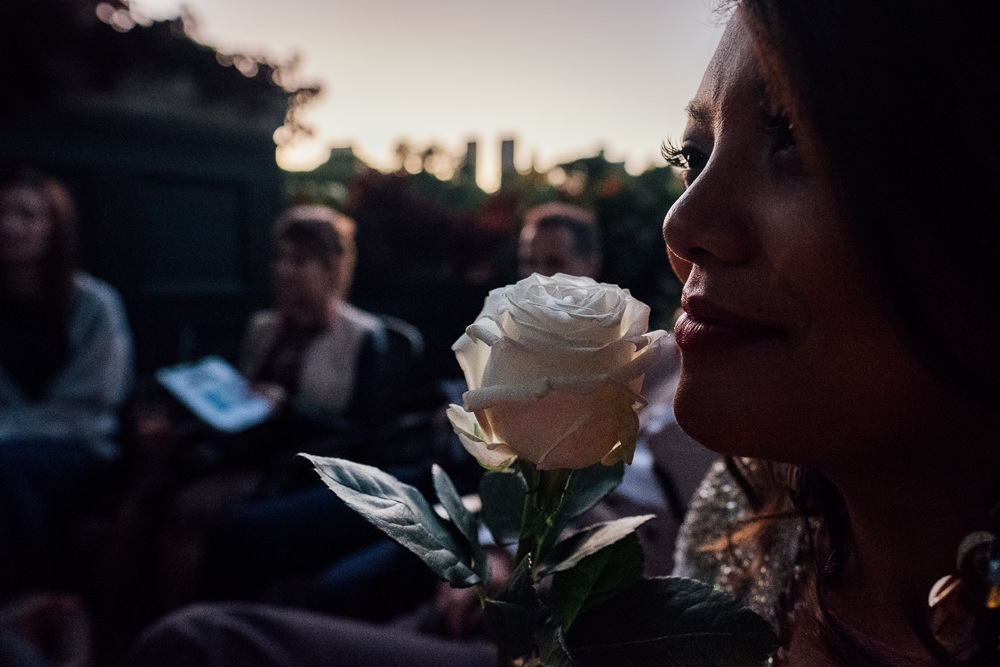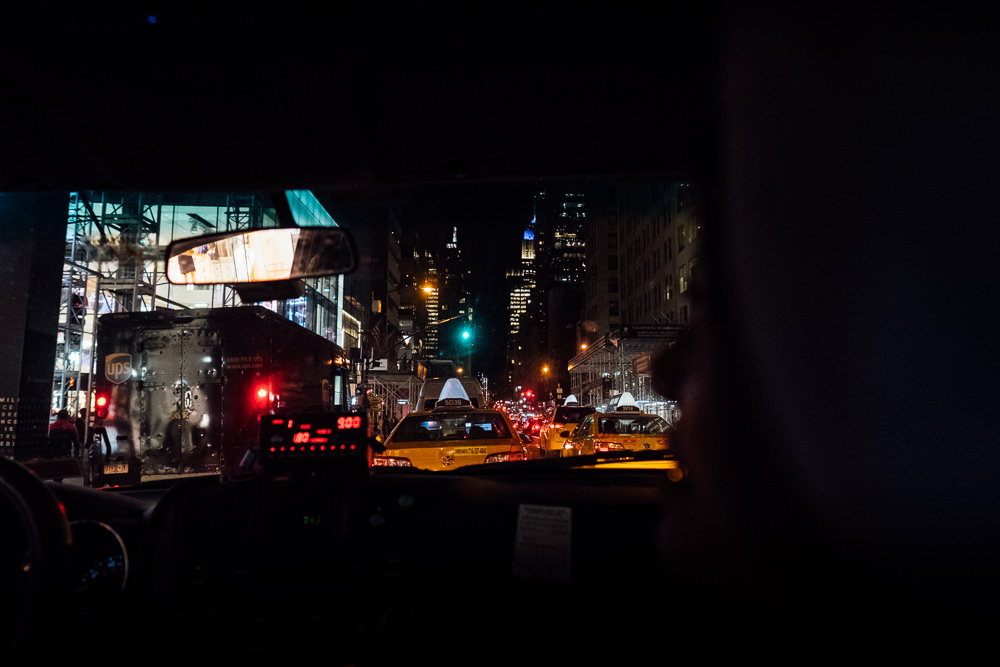 If you're planning a New York City Destination Wedding or an elopement or wedding anywhere, I'd love to be your wedding photographer! Get in touch via the website or call me on 07841 457799.
Oh, and here's me in my bridesmaid get-up! (In the red). Photo by my buddy, the awesome Cassandra Lane Photography.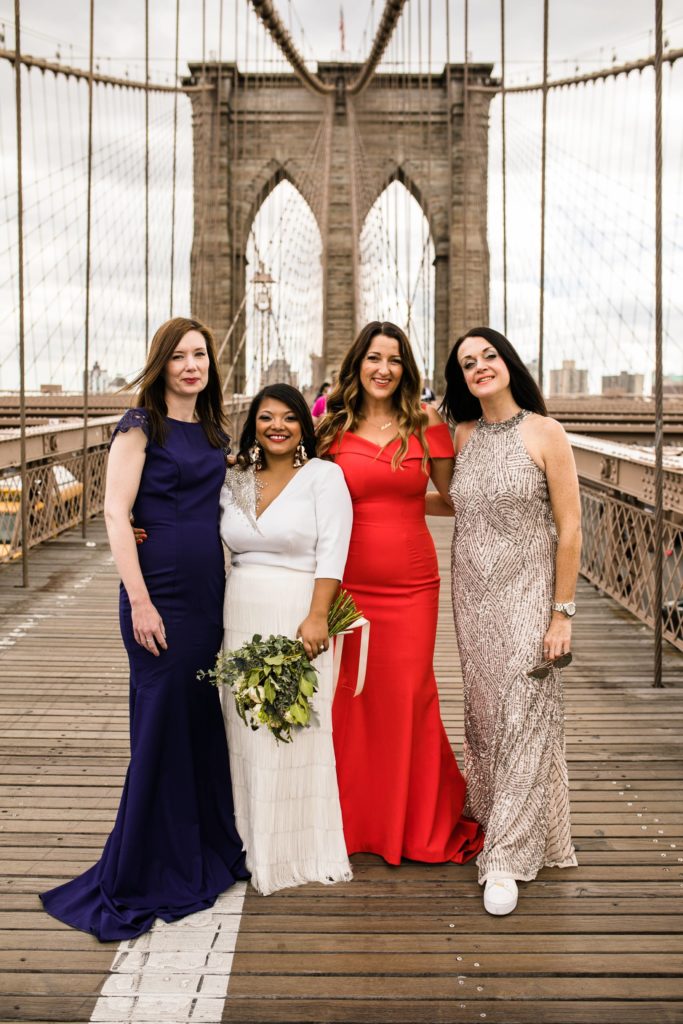 Helen xoxo